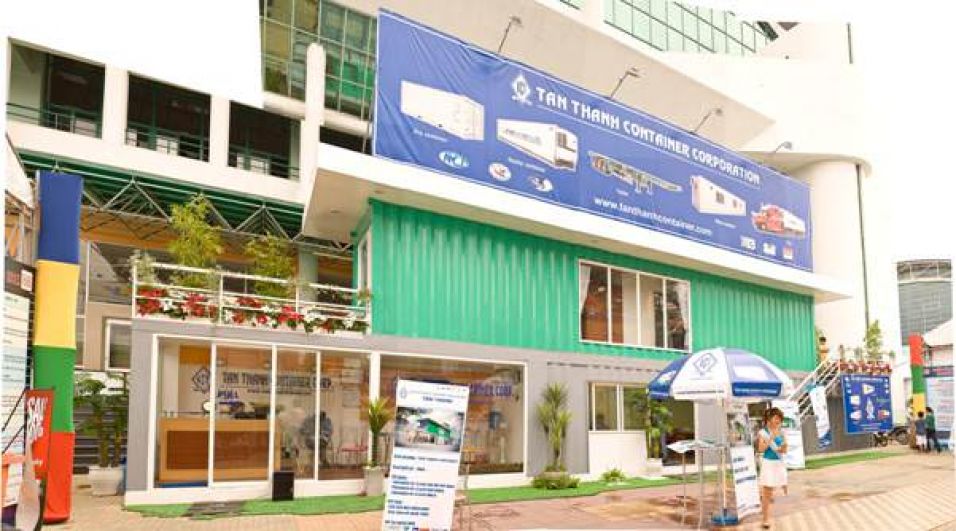 Tan Thanh Container officially launched the Tan Thanh House Container in Ho Chi Minh City International Exhibition Vietbuild. HCM 2011 takes place from 02/07/2011 until 06/07/2011 at Phu Tho fair.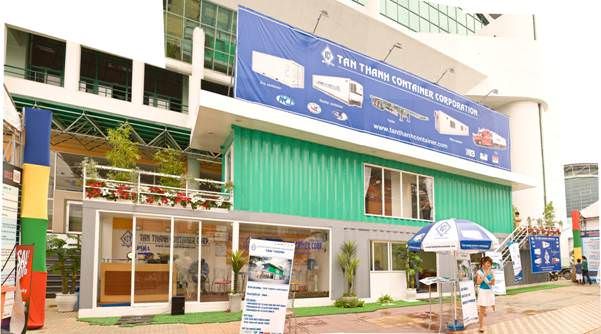 House container was not new, and it was made by some container companies, not only in Viet Nam, but also in the world. However, almost house containers in the market were still bounded by narrow area of a container. The different of Tan Thanh House Container was the creation in materials processing (spray foam against heat and noise) and the conversion feature of the area. That were new breakthrough at Viet build HCM 2011 and the Viet Build Gold Cup 2011, the Gold Medal were the worth rewards for the effort of entire of Tan Thanh's workers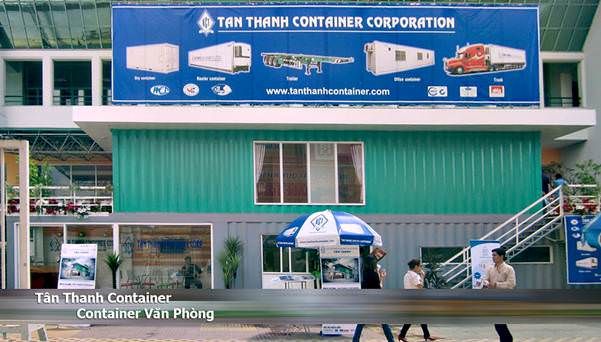 An apartment, office, classroom … can be moved easily and quickly disassembled within a day, with lower cost new construction without a building permit application, is capable of insulating, soundproofing… That is one of the highlights of the Tan Thanh House Container.

On the first day, Tan Thanh's shop had continuously impressed and attracted a large number of visitors. According to the visitor's ideas: Although House Container product is still new and strange but it was high rated on quality from customers.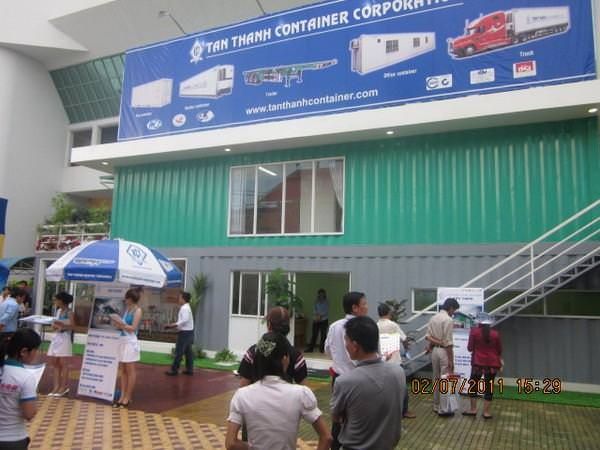 During next days of the exhibition, the interest of visitors in House Container was exceeded the expectation of the BOD. The sample House Container was still continuously welcome the guests even it was 20'30 P.M . Families, couples preparing building were very excited with Tan Thanh House Container. Only with a moderate cost and space, you can own a dream house for 4 peoples with a warm, luxury, and convenient space.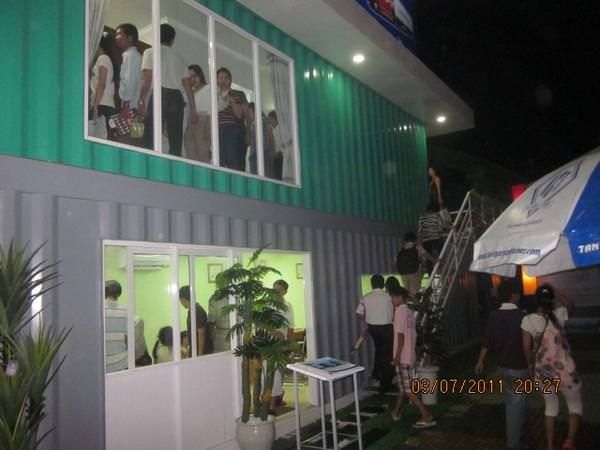 In the days of Viet Build International Exhibition, HCM 2011. Tan Thanh House Container constantly received positive reactions from the visitors not only Vietnam, and the foreigners. Though the Viet Build, Tan Thanh Container House opened a new trend in designing and building market. With these advantages, we believe that Tan Thanh House Container would be presence throughout the country in near future, and bring new vitality to Viet House.