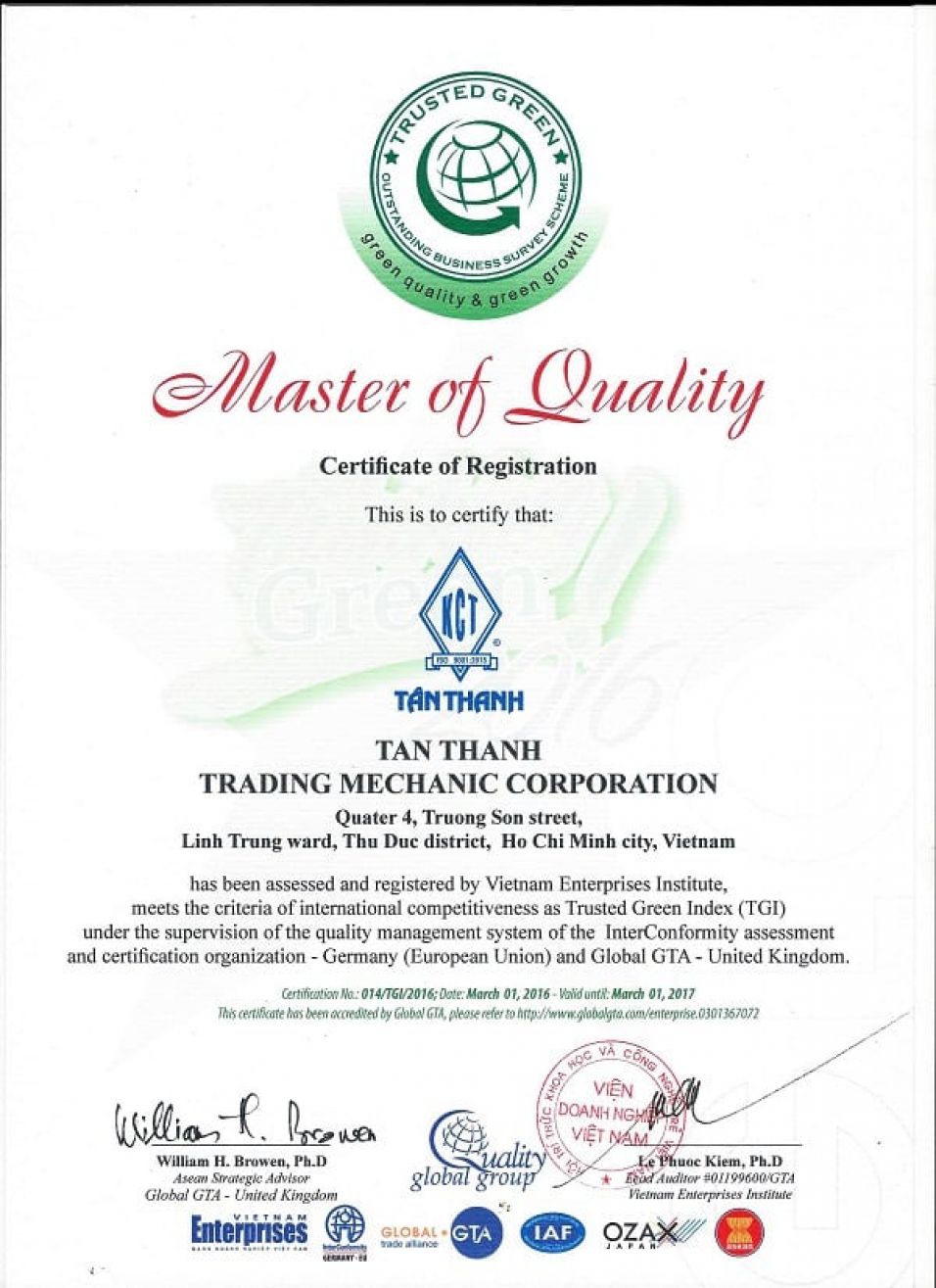 "Trusted Green 2016" is supervised by the Center of Trust Index Assessment of the Asia Pacific and the InterConformity Organization - Germany on the quality, granted by the Vietnam Enterprise Institute.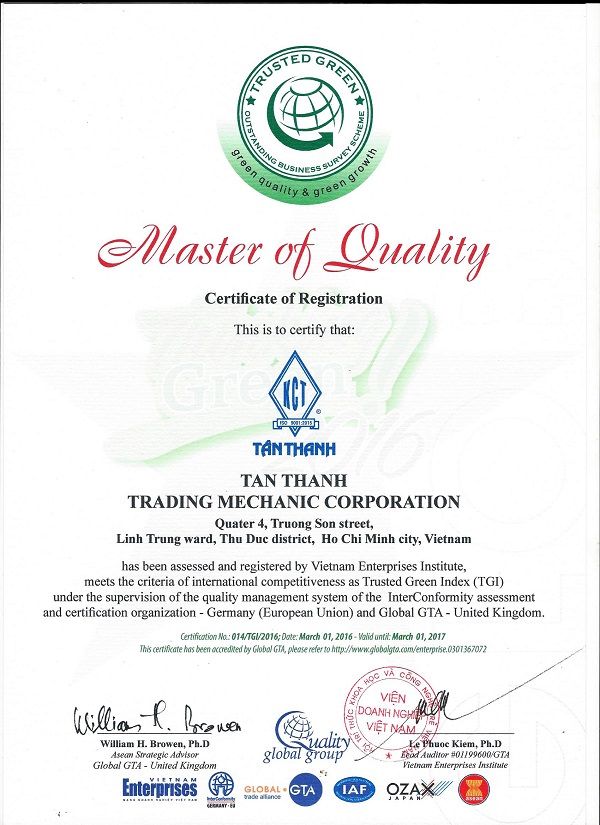 Tan Thanh Container Brand was certified "Trusted Green 2016" based on the International Standard of Clean - Green - Safe according to the quality supervision of InterConformity - International Organization for Evaluation and Certification (Germany, Europe)
Tan Thanh is granted "Trusted Green 2016" as an affirmation for Tan Thanh Container brand - "Always leading in quality" which has been creating product lines of trailers, containers, modified products from Containers fully meeting environmental-friendly standards. "Trusted Green 2016" certification is an accurate measure of evidence of Tan Thanh Container's commitment to products and the community: Rated as a progressive business by its partners; Achieve trust rating for competitive advantage; Company products meet environmental friendly standards; Saving energy consumption with sustainable business goals; Being a enterprise with social responsibility; Awareness of preventing negative impacts on the environment; Expanding new markets with the green brand. 
In recent years, in addition to improving production technology, improving product quality, Tan Thanh has been paying attention to the community with practical jobs. With what has been achieved in recent years, Tan Thanh is pleased to accompany Logistics Vietnam..
Marketing Dept