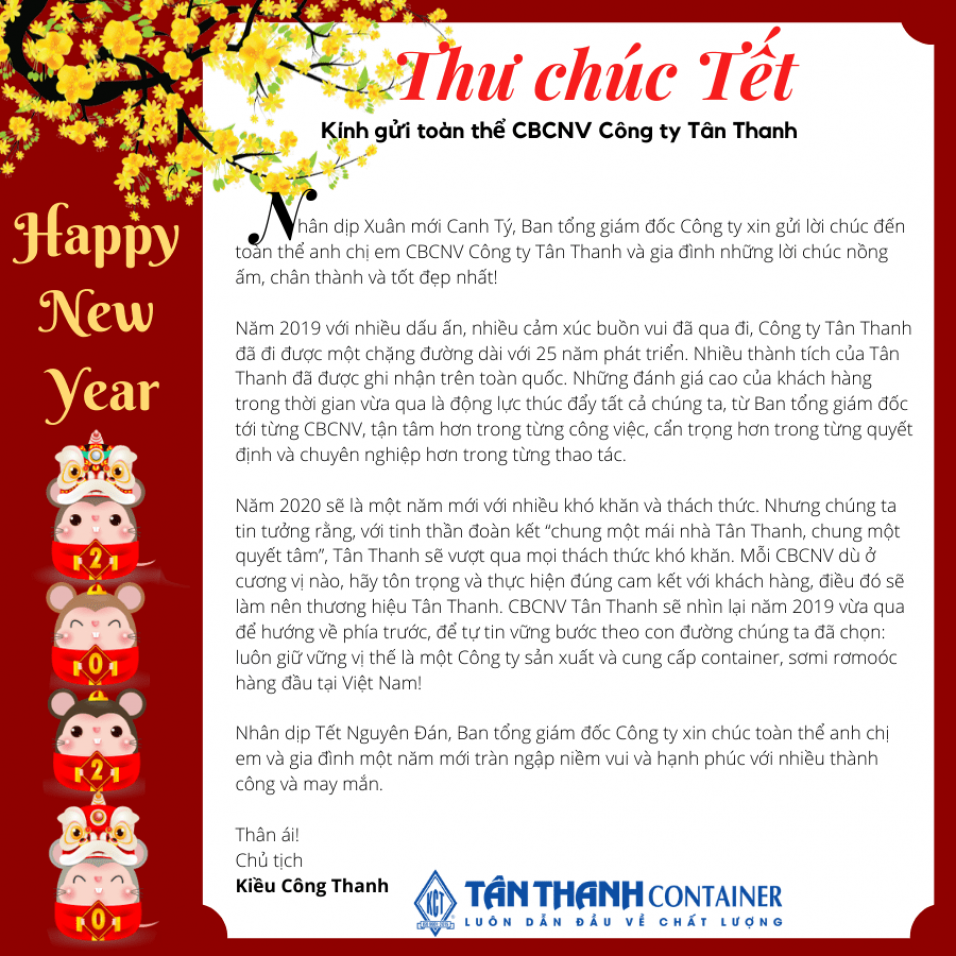 In 2019, it continues to mark a year with many positive changes for Tan Thanh Container, although there are still many difficulties, Tan Thanh's employees have tried to complete the set goals.
  Entering the new year of 2020, Tan Thanh commits to alway put efforts to be a reliable companion brand of customers and partners, while constantly improving the environment, working conditions, and welfare regime and benefits of the employees in the company.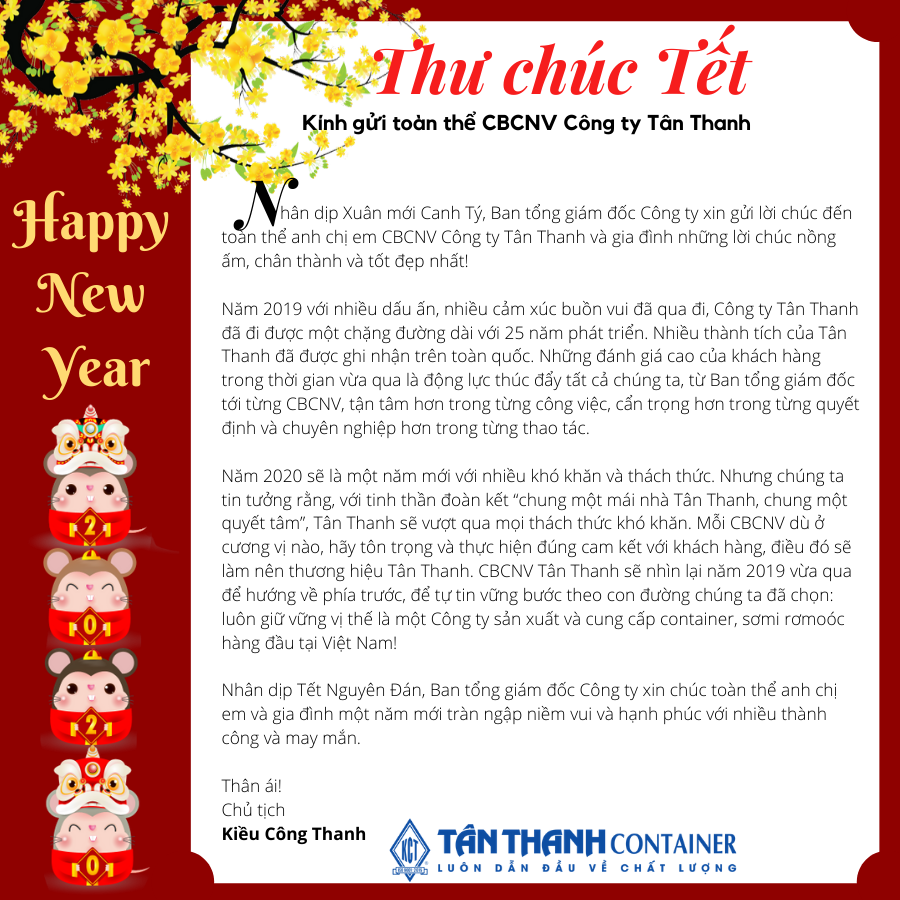 Experiencing a year of 2019 with many difficulties, however, Tan Thanh Container's employees and leaders have tried and completed the set goals together. In response to the love, effort and enthusiasm of the employees of Tan Thanh company, Mr. Kieu Cong Thanh sent all Tan Thanh employees wishes for Tet, wished for health on the occasion of the new year of 2020, and hope that all will together move forward to a new year with many new successes and new victories.
The moment of the upcoming transition, let's look back at Tan Thanh's 2019 journey and listen to the opinions and feelings of the employees and workers who feel about Tan Thanh as well as welcome a more successful new year 2020.
Once again, wish all of you and your family a happy new year, prosperity, everything you want, and many successes, good months.
Tân Thanh Corp.
#tanthanh, #container #tanthanhcontainer, #container, #happynewyear2020, #yearoftherat