News
25/11/2020
Tan Thanh Container got the certificate of "Gold Trusted Quality Supplier - 2016 Quality Supplier ″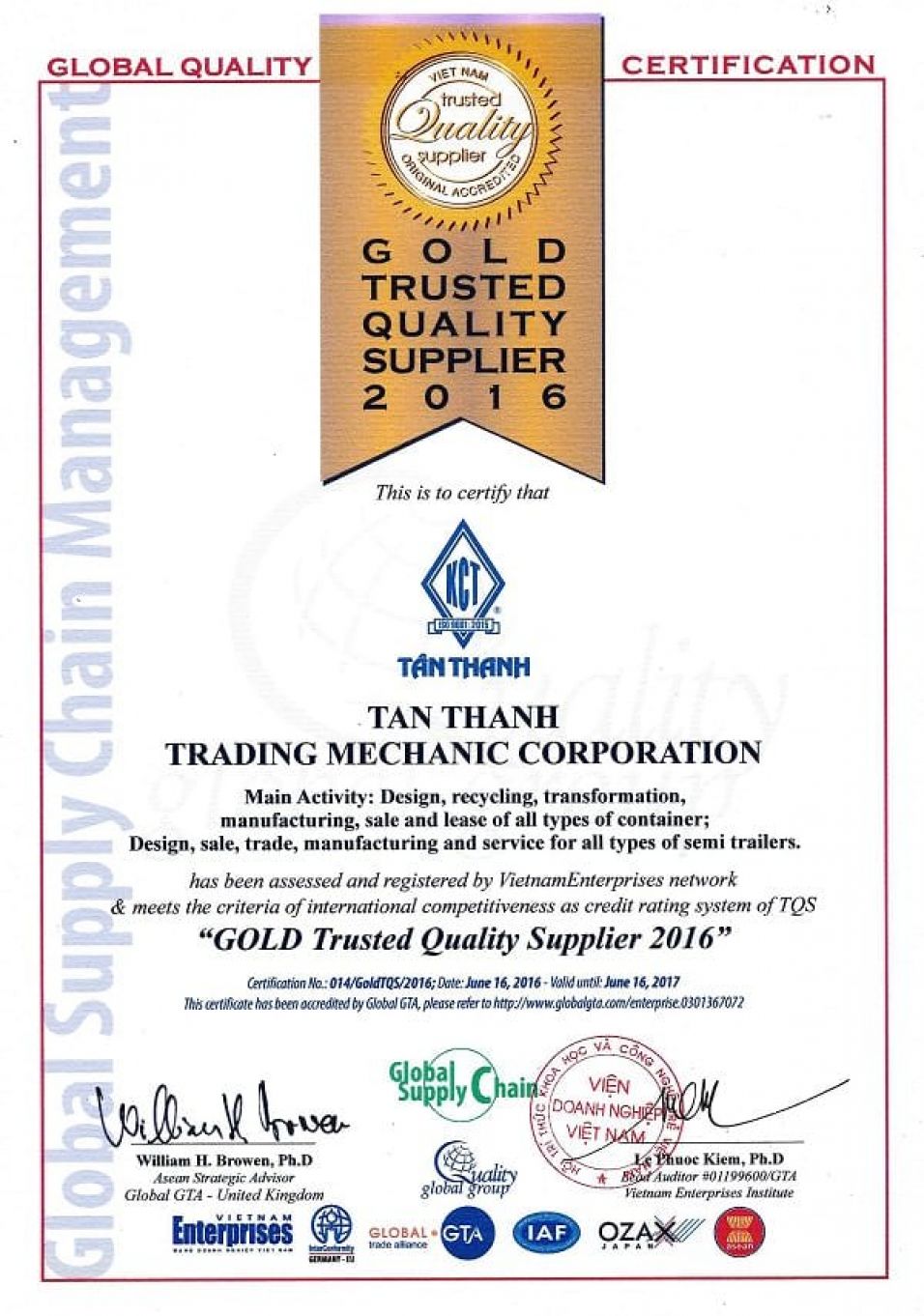 On June 16, 2016, Tan Thanh Trading and Mechanic Corporation was honored to be awarded the certificate of "Gold Trusted Quality Supplier - 2016 by Vietnam Enterprise Institute" for production and sale activities of container & semi trailers.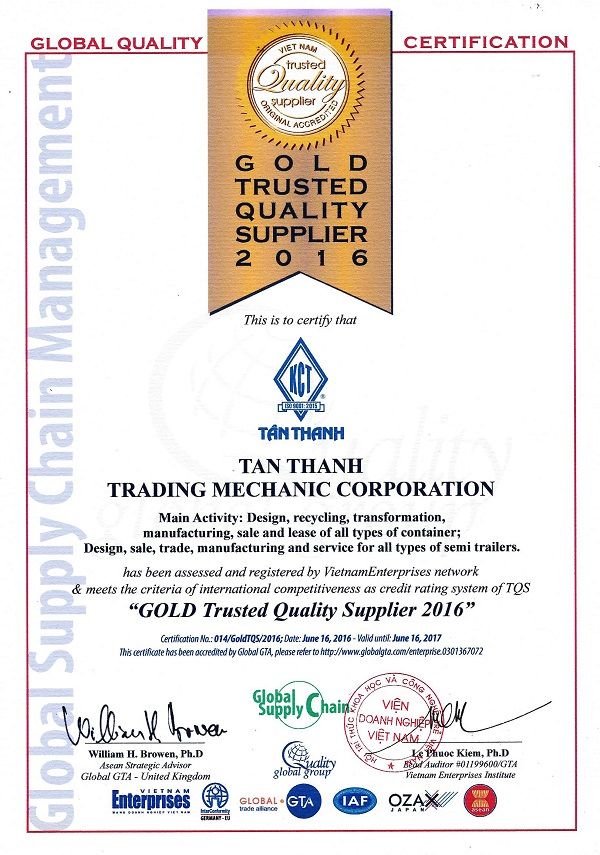 In order to support enterprises to well and effectively meet the requirements of domestic and foreign enterprises, the Vietnam Enterprise Institute coordinates with organizations such as: Trade Promotion Agency (Ministry of Industry and Trade), AQA certification - SEA (USA), a US quality auditor in Southeast Asia, National Quality Assurance (NQA) - UK, Global Manager Group (USA) to conduct a survey supporting enterprises to implement the process of "Gold Trusted Quality Supplier - 2016". The certification "Gold Trusted Quality Supplier - 2016 Quality Supplier" is objective evidence that proves the ability to provide quality products of Tan Thanh Container in front of domestic and foreign partners, customers.
The certificate "Trusted Quality Supplier - 2016 Supplier Quality" is an accurate measure of the quality of products and services of Tan Thanh Container. This is not only a great reward to celebrate and encourage our spirit of the whole company, but also a fair and reputable judgment so that customers can be assured of choosing the prestigious Tan Thanh Container, ensuring quality service.
Certification survey criteria include:
Applying the input control procedure (Quality Control)

Commitment towards product / service quality

Correctly do right from the start and aim for customer satisfaction

A commitment to continual quality improvement (PDCA)

Transparency of information
With these achievements, the Board of Directors and Tan Thanh Container's staff and employees undertake to strive to maintain the TQS 'credit rating and uphold the trust criteria of TQS "Gold Trusted Quality Supplier - Quality Supplier" every year.