News
02/12/2020
Tan Thanh Container displays its smart container house solutions at Vietbuild Can Tho 2016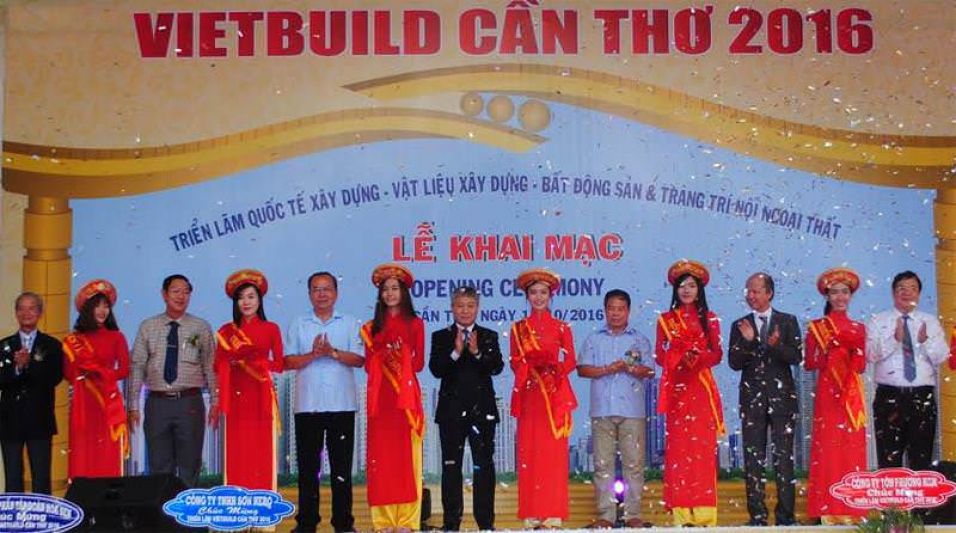 VietBuild Can Tho International Exhibition 2016 with the theme "Construction - Construction Materials - Real Estate & Interior Decoration" just opened this morning, October 12 at the Can Tho Exhibition & Convention Center and lasting to 16 October.
VietBuild Can Tho 2016 exhibition had the participation of 550 booths of 225 units operating in the fields of construction and interior and exterior decoration, including 183 domestic enterprises, 36 joint venture enterprises and domestic corporations coming from countries such as: Japan, Malaysia, Thailand, Korea, France, Singapore, United States, China. The exhibition will display a variety of products along with many diversified and practical programs to serve enterprises in international economic integration and development.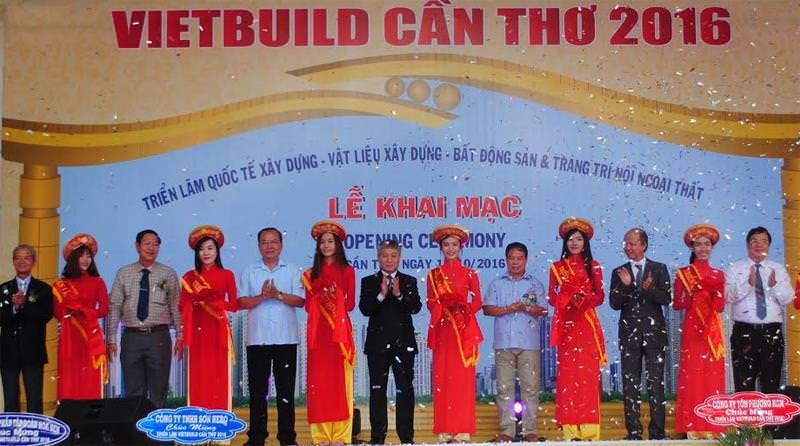 Opening of Vietbuild Can Tho 2016 exhibition
Speaking at the opening ceremony, Deputy Minister of Construction Bui Pham Khanh evaluated: Over the past years, along with the country's development, the Construction industry has made great contributions to the development and integration. Construction has become a modern-driven industry, both in the fields of building construction, building materials, architecture and planning, urban landscape development, housing and real estate. Construction capacity has met the requirements of economic construction and development, contributing to the industrialization and modernization of the country, in the first 9 months of this year the real estate sector ranked second in attracting investment. This year's VietBuild exhibition chain is a useful playground for those working in the construction field, at the same time, it is also an opportunity for enterprises to introduce, promote and connect supply and demand to promote their products to the market. This event practically contributes to the activity to celebrate the 58th anniversary of the traditional day of the Construction Industry of Vietnam.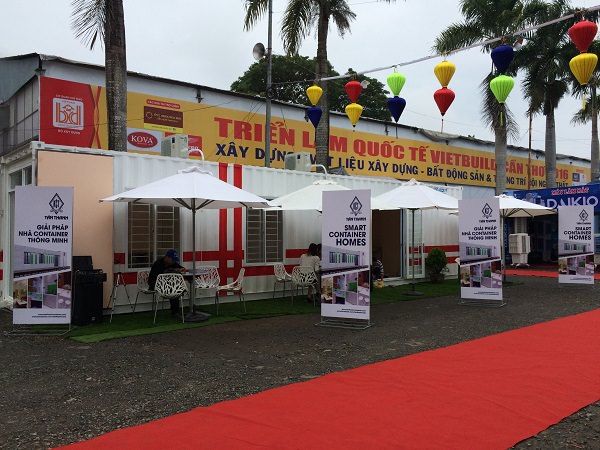 Smart Container home space designed by Tan Thanh Container
Mr. Truong Quang Hoai Nam, Vice President of the People's Committee of the City Can Tho said: Vietbuild Can Tho 2016 is really a good opportunity for entrepreneurs, architects, construction contractors and real estate enterprises in the Mekong Delta region access to new materials, promote trade promotion and construction investment cooperation in the upcoming time.
To this Vietbuild exhibition, Tan Thanh Container brings a new product, a new solution from container materials, Smart Container product -  researched and developed by Tan Thanh with outstanding internal advantages on exterior decorated with many multi-functional items, each with 2 - 3 functions included.
Customers visit and get answers to questions about the product by the consultants
With modern architecture, the house is made of dry containers look draw, instead, it is made of the combination of shapes, reasonable cut-outs will bring a soft look for commercial and creative features for the house. Besides, the way to choose and decorate the interior, the exterior, the house made of containers will become sparkling and extremely comfortable.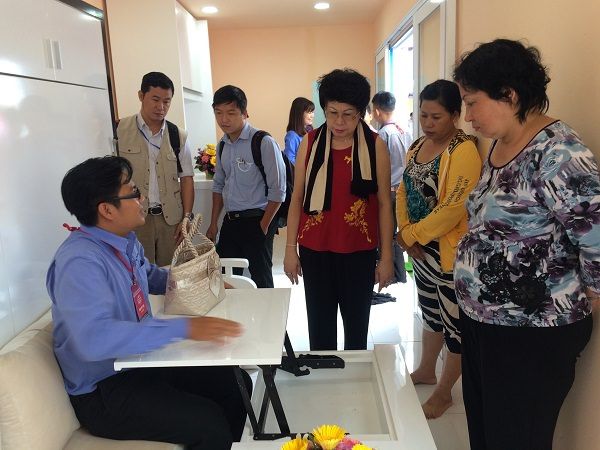 The customer experiences the Smart Container Homes product
SMART CONTAINER HOME products - Smart container house solutions are being displayed at Vietbuild Can Tho Exhibition 2016. Address: 108 Le Loi, District.Ninh Kieu, Can Tho City.