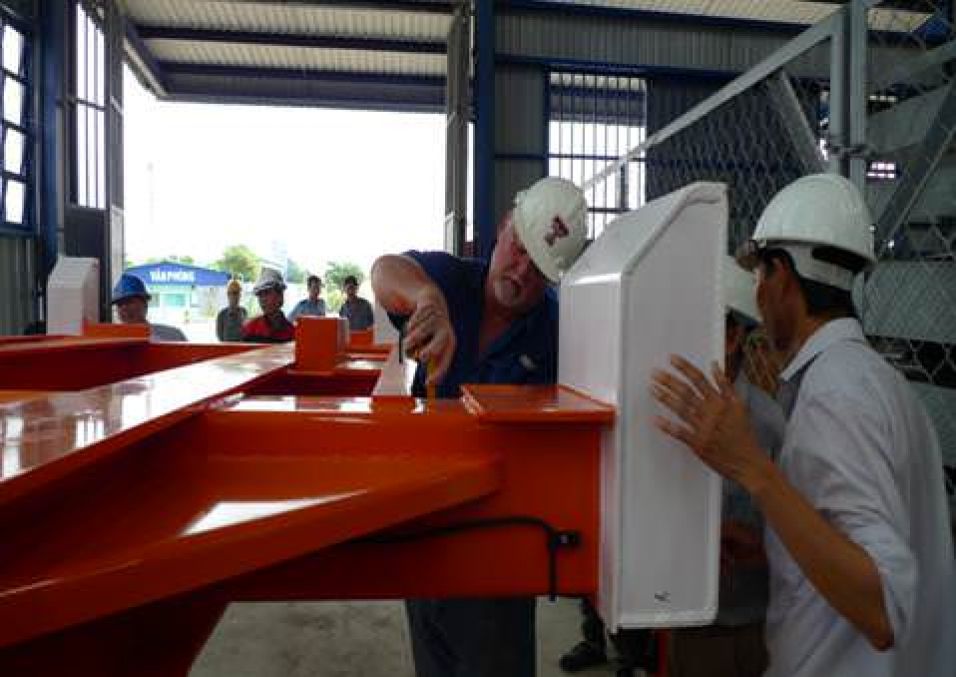 After two years of difficult and challenging bidding, Tan Thanh has been successful in the project to supply 40 Straws - Trailers and dozens of office containers for SSIT port. SSIT Port is a joint venture between SSA Holdings International - Vietnam, Saigon Port, and Vietnam National Shipping Lines.
Tan Thanh Container has once again affirmed a new level with international quality Semi trailer products. On November 1, 2011, Tan Thanh Company honored to welcome Mr. Gob Baigie - Project Manager of SSIT Port Representative Project to Tan Thanh factory to directly inspect each product. He highly appreciated the Si-Trailer's design and quality when it met the technical requirements and accuracy parameters in every detail during the product acceptance session.
Through this successful project, Tan Thanh has become the main supplier of Container and Trailer products for SSIT - CICT port and is a testament to the success in applying high technology combined with creativity and constant efforts of the whole company. Tan Thanh Container "Always leading in quality" to match the international level.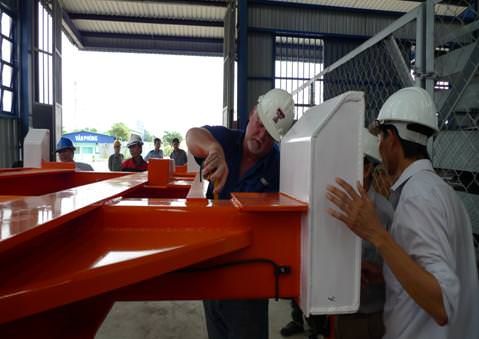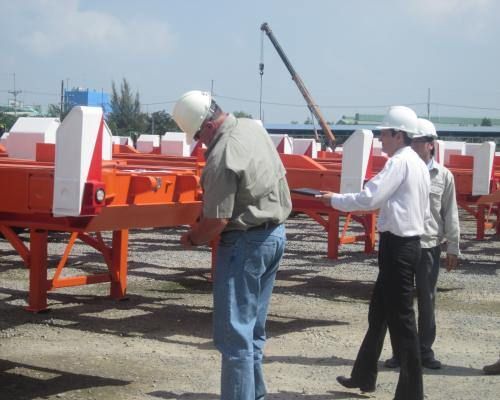 (Mr. Gob examining each Semi - Trailer)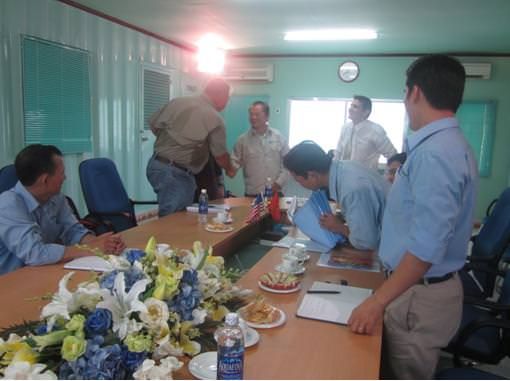 (Signed for the acceptance of 40 trailers and a long-term cooperation agreement)
Tan Thanh Container - Marketing Department