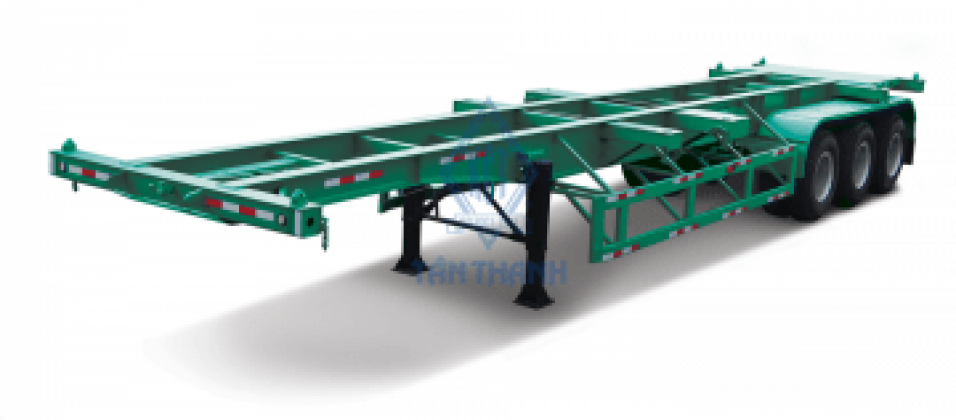 Electrical equipment is present in almost all Vietnamese families. Items such as refrigerators, televisions, computers, phones ... have become familiar and are indispensable items in life. These are fragile and high-value goods, we have never wondered how they will be shipped before reaching consumers and minimize damage and impact during transportation.
This is a problem for engineers and designers for Semi trailers of Tan Thanh Company. We have to find a solution to ensure that the goods are always safe during transport by road until they are stocked. Whether it is fragile goods such as ceramics, glass or items of high economic value such as electrical equipment, electronic components, medical equipment ... Over the past time, we have successfully produced semi trailers with steam suspension. Help the car operate smoothly, dampen, reduce the impact of goods when circulating on the road, even on bad roads.
Currently, Tan Thanh has many models of Steam suspension semi trailers suitable for customers' diverse transportation needs such as: Skeletal 40 feet 2 axles, Skeletal 40 feet 3 axles, or specialized lowbed semi trailers 45 feet 3 axles ...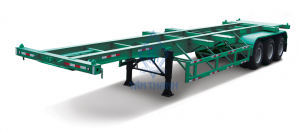 Advantages of Steam suspension semi trailers:
+ Anti shock and noise when transporting
+ Adjustable high - low up to 100mm, suitable for the height of warehouses, factories, conveyors
Weight itself lighter than other semi trailers: 200-300kg
+ Genuine parts - 3 year warranty
+ Preferential rental policy while waiting for production
During the warranty period, there are semi trailers for customers to exploit, without interrupting the customer's business process..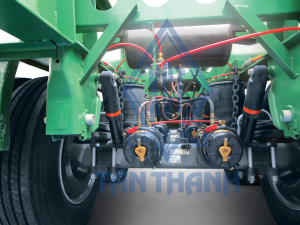 In our country, road transport accounts for 65% of the total modes of transport, along with the spirit of "Vietnamese use Vitnamese goods''. Tan Thanh understands that we need to join hands with transport enterprises to build a safer, more sustainable and reputable transport market. Our mission is to bring to the market products of good quality, durability with competitive prices and outstanding warranty compared to imported products.
If transportation enterprises are and will have transportation orders related to special items such as glass, ceramics, electrical equipment, electronic components, high-value goods ... Please contact us for a Safety solution in the transport business process. We also launch a lot of semi trailers specialized for ports, semi trailers for dumping to save costs for handling goods for enterprises.
Source: Tan Thanh Container