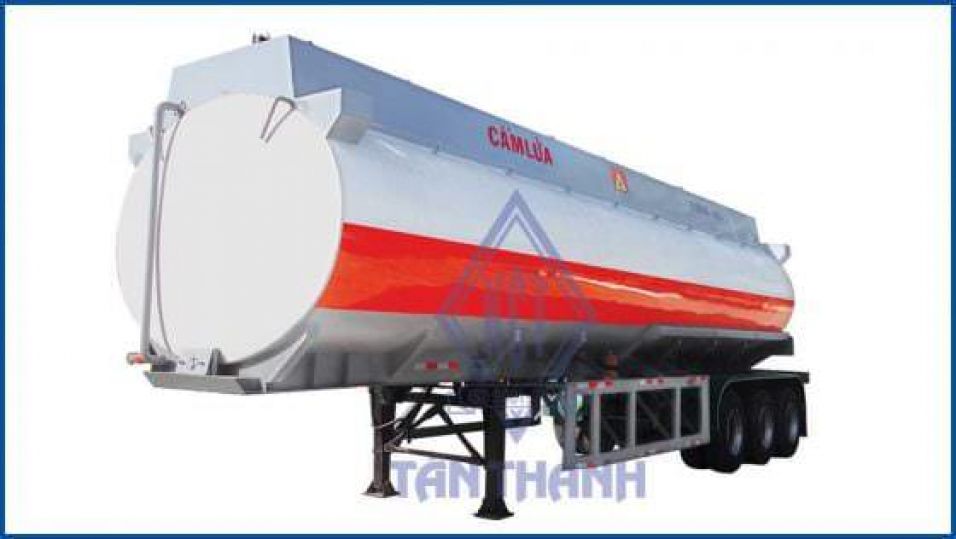 Review of a 40m2 3 axes gasoline tank trailer of Tan Thanh - read now!
A gasoline tank trailer by Tan Thanh Trading and Mechanic Corporation is highly appreciated with high acclaim. This article provides an objective view from customers so that enterprises can have more useful information about Tan Thanh's Gasoline tank semi trailers.
The suggestions that we share will most likely help customers in the petroleum industry, own superior vehicles and competitive Gasoline tank quotes to save costs effectively.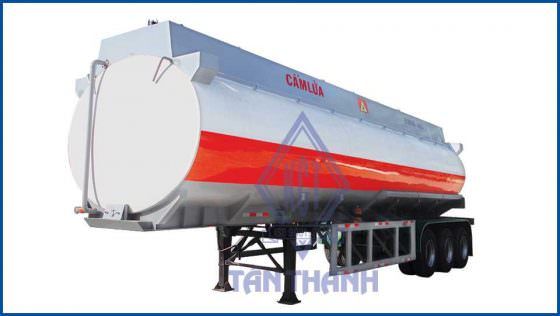 What is the superiority of a gasoline tank trailer?
Tan Thanh Trading and Mechanic Corporation's 3-axis gasoline tank trailer is currently certificated, ensuring safety in accordance with quality verification agency standards.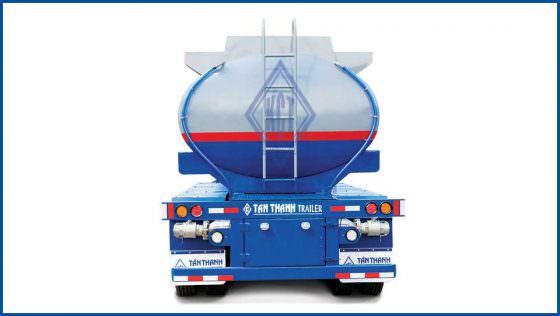 The structure is as follows:
Xitec is divided into 06 independent compartments, with the cubic capacity of each compartment to be 6/7/7/7/7/6m3

Main Beam: has the complex main beam made of Q345B steel with strong structure and high load capacity.

Specially, Fifth Wheel Weld is JOST, 2", Bolt on.

Combined with the 2-speed manual control system, flexibility, and ease of use, this product line is preferred by many people..

Specially, Braking system 2 lines splitting air, Sealco relay valves, USA also helps the vehicle to ensure safety and handle situations in bad roads, quickly and smoothly. 

Along with that, the vehicle gets shot blasting, primer, coating and color fastness, ... ensuring new bright colors, preventing scratches, protecting the entire tank and trailer..
In addition, YB-80 Fuel pump, pump flow 600-1000 liter / minute help the pumping process become fast and convenient.
Basically, Tan Thanh gasoline tank guarantees to meet the rigorous requirements of customers. Combined with affordable gasoline tank trailer prices, this lineup is currently sought after by many people.
What do customers say about Tan Thanh Gasoline tank?
Many customers have chosen gasoline tank trailers from Tan Thanh because of its affordable price and long-term warranty. More importantly, it is the vehicle's durability as expected.
Mr. Tran Van Hung- HCM City shared "I have been driving a gasoline tank of Tan Thanh for more than 2 years, I have not had any problems or had to repair. The vehicle operates stably, the control system is sensitive, the brakes are safe, so it is quite reassuring. Besides, Tan Thanh has repair service stations in many places, so it is convenient for me to check it"
Sharing the same opinion with Mr. Thanh, Mr. Dinh Van Nguyen-Hai Phong said, "Tan Thanh's gasoline tank trailers have good prices, a 3-year warranty and much enthusiastic support, so I am very satisfied".
If enterprises need more detailed information, call us at 1900 575738 for advice and quotation