News
25/11/2020
Promotion announcement "nationwide discount with ticket to Sea Games 2017 Football finale"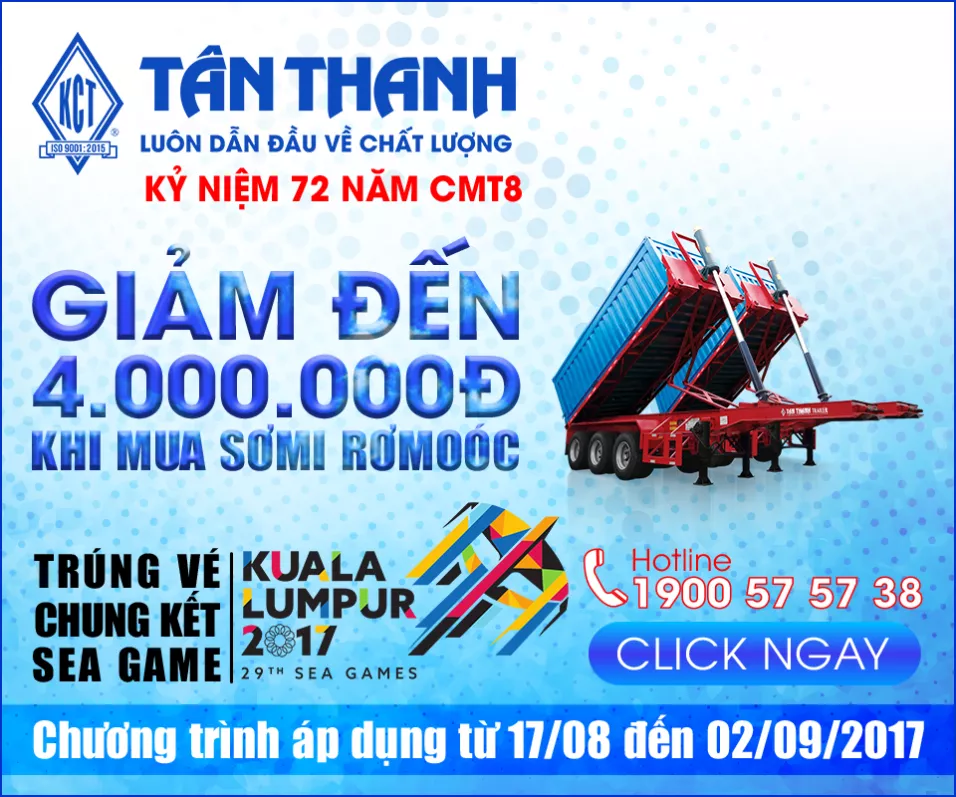 For showing appreciation to customers and in celebration of the 22nd anniversary of Vietnam's accession to ASEAN, the 72nd anniversary of the August Revolution and the National Day of September 2,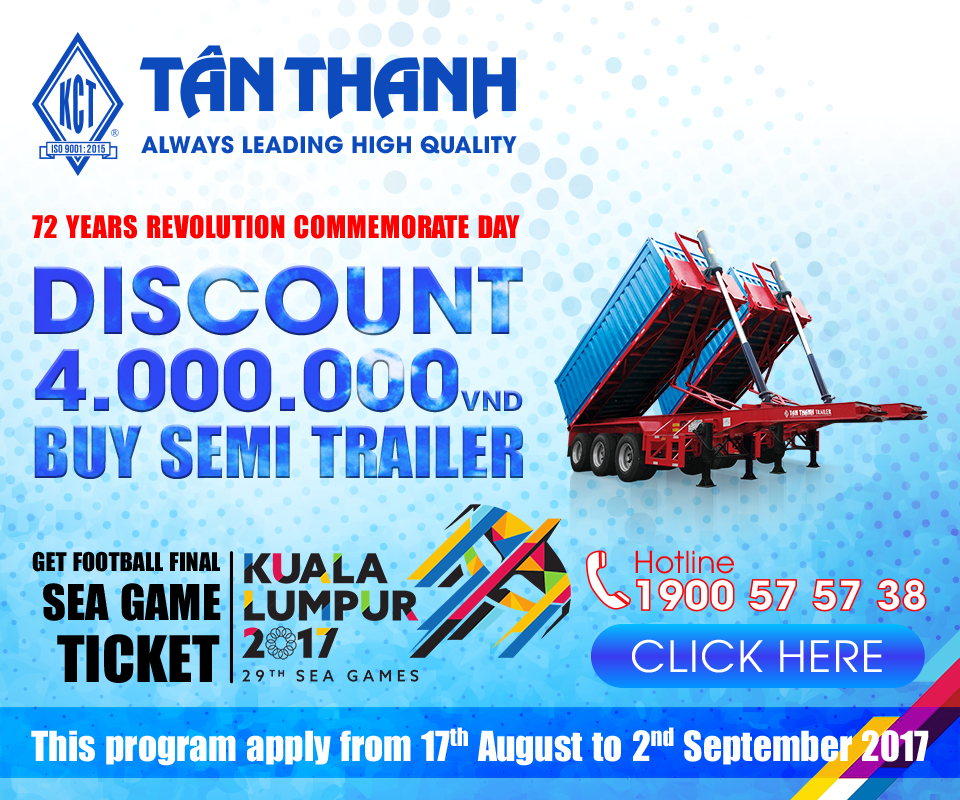 General Director of Tan Thanh Corporation announces promotion for semi trailer products as follow:
Promotion form:
Discount (Apply from 17/08 to 02/09/2017)
Reduce 4,000,000 VND / 3 axle trailer.
Reduce 2,000,000 VND / 2-axle trailer axle.
Direct deduction from established price VAT included. Not applicable to customers who do not purchase tires.
*** Visiting Lucky Draw (Applied to Depository Deposit by 25/08/2017)
01 trip to Malaysia for 2 persons (3 days and 2 nights) and tickets for the 29th SEA Games football finals took place on 29/08/2017 in Kuala Lumpur, Malaysia worth 15,000,000 VND. (Maximum number: 3 pairs of tickets).
In case the customer for any reason not to participate in the trip, customer can exchange for 10,000,000VND value voucher for services and products provide by Tan Thanh.
2. Lucky Draw Winner Determination
*** Based on the contract number for lucky draw at Tan Thanh Company. The chances depends on the amount of products bought in each contract.
 + list of winners will be announced on 11:30 am on 26/08/2017.
The trailer sales department is responsible for informing customer this gratitude programs to all current corporate clients and potential customers. For any questions please contact hotline 1900 57 57 38.
Sincerely