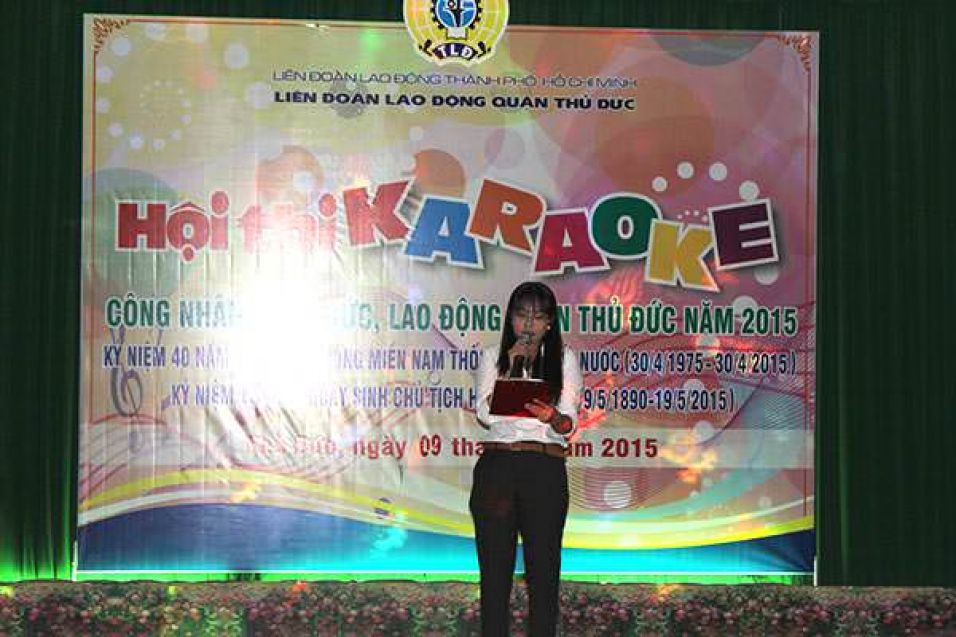 On the evening of Saturday, May 9, 2015, at the Thu Duc District Federation, the preliminary round of the Karaoke competition for employees and workers in Thu Duc District took place to celebrate the 40th anniversary of the liberation of the South. (April 30, 1975 - April 30, 2015) and the 125th anniversary of President Ho Chi Minh's birth (May 19, 1890).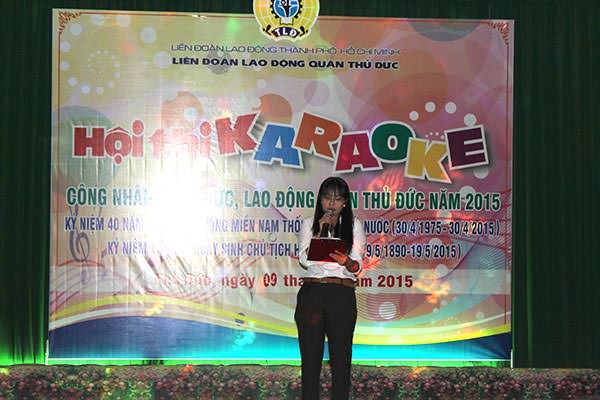 Although the karaoke competition took place on weekends, Tan Thanh company's fans were present in large numbers to support the candidates of Tan Thanh company.
The competition took place very fiercely and thrillingly among the contestants from various companies in Thu Duc district. Tan Thanh Company sent out the strongest competitors, these contestants won a karaoke prize organized by Tan Thanh company to participate in the district's karaoke competition.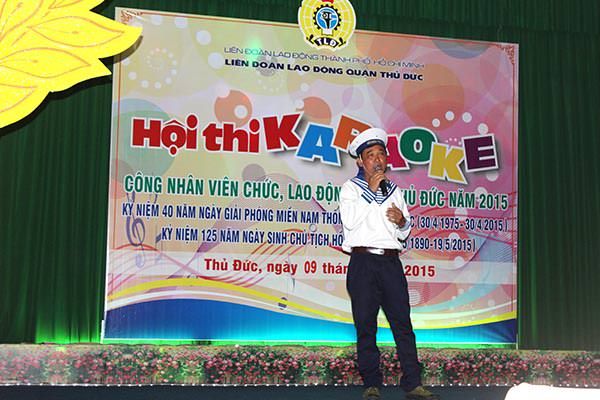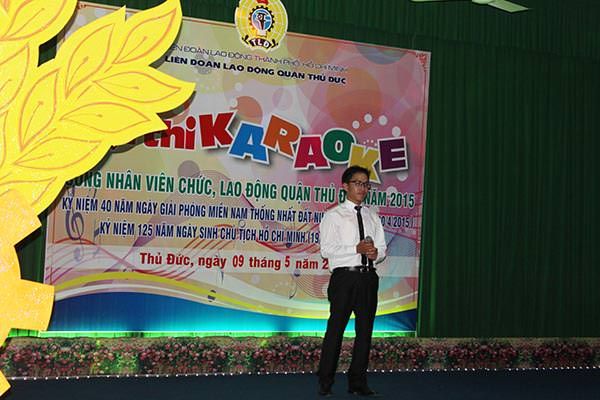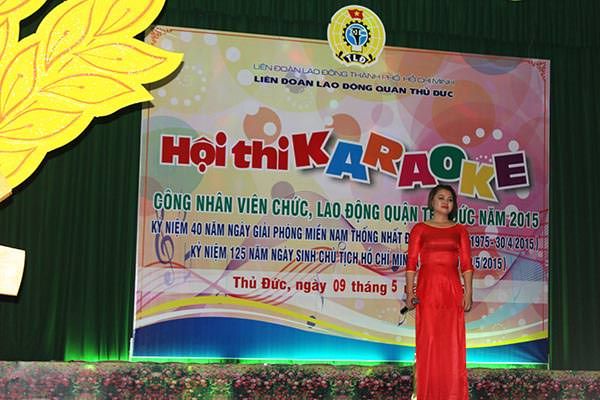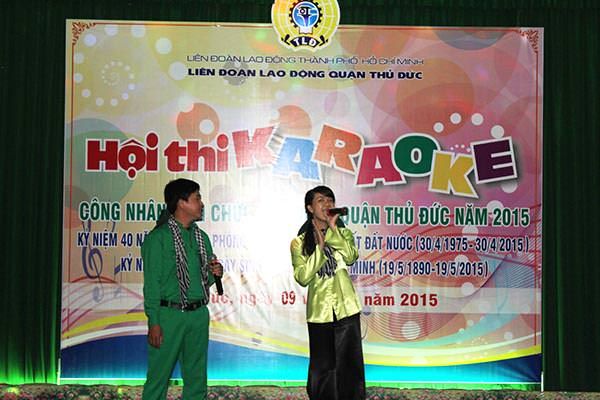 According to the judges in this karaoke preliminary round, the contestants had a good voice, showing their talent and voice. However, there were still contestants who had very good vocals but the song selection was not suitable. Candidates' desire of the judges of the Karaoke contest final round will choose the right song that suits their voice and invest in costumes, ... so that the competition will be more competitive, exciting and attractive.
As to results of the preliminary round, Tan Thanh Company had 3 performances that went to the next round: single performance by Mr. Dao The Chung_architect of OCDC; single repertoire of Mr. Ho Van Tuan_HR Department; and a duet performance by Ms. Nguyen Thi Kim Khanh_ Service Company employee and Mr. Vo Luong Thanh Phong_ Equipment Trading Company.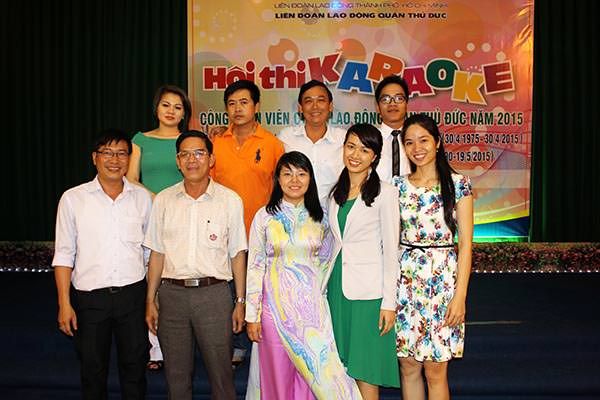 The final round of the 2015 Thu Duc Workers - Labor Official Karaoke competition will take place with single repertoire on Thursday May 14, 2015 and duet performances at 7:00 pm on Sunday, May 17, 2015 at the Labor Federation of Thu Duc District, No. 17, Le Quy Don Street, Binh Tho Ward, Thu Duc District. Hope that all Tan Thanh employees participate in supporting the competition.
(Marketing Department)