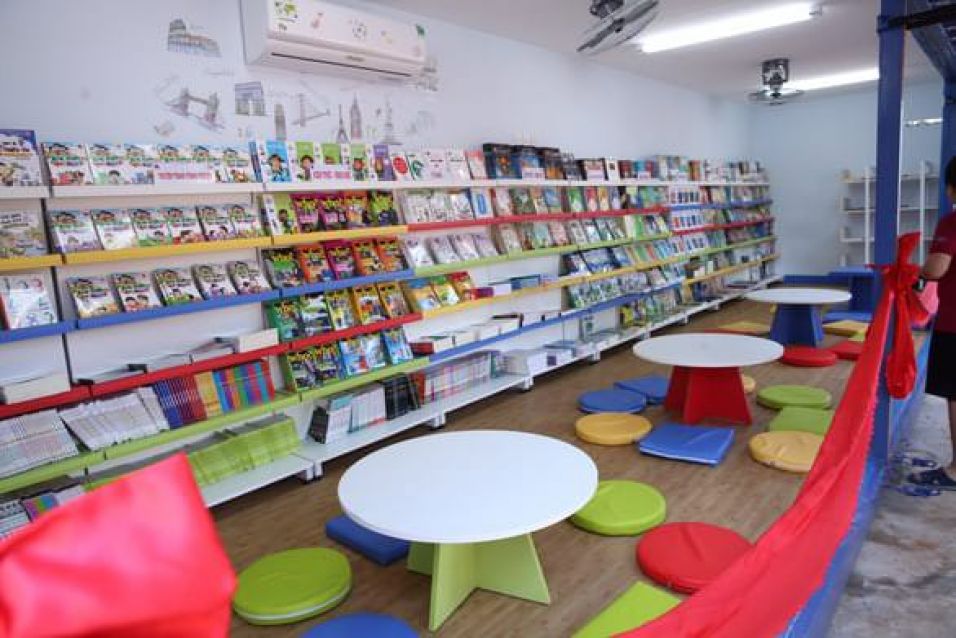 Containers are not only for carrying goods but also creatively designed in educational environments. Some new container applications such as mobile libraries, mobile classrooms, mobile dormitories ... are very comfortable and friendly with the environment.
We have known Containers as a mobile cargo warehouse. With Tan Thanh, Container is always created into many forms to take full advantage of its advantages. Containers can be home, toilets, offices, cafes, mobile kiosks ... Not only that, containers are also renewed in the educational environment of libraries, schools. , as a dormitory for the students. Let's check the practice below with Tan Thanh to have a more specific look.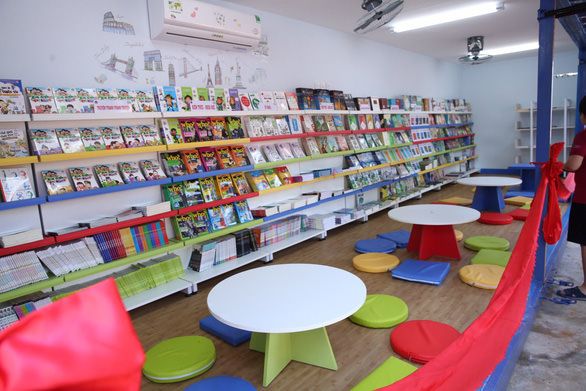 The container classroom is fully equipped with a reading desk, a computer and more than 2,000 books.
Container as a mobile library
Container library is constructed on a 40 feet container, installing modern equipment and furniture such as tables, chairs, computers, air-conditioners, fans, cameras…. with a total investment cost of more than VND 300 million.
Each library has more than 2,000 books (including 1,000 books sponsored by Kim Dong Publishing House) in the categories of traditional scientific knowledge, history - education, Vietnamese literature, foreign literature, and skills. living, comic book suitable for pupils.
On June 1, 2019, Tan Thanh and the Ho Chi Minh City Young Business Association (YBA) awarded the Container Library at Le Hong Phong Secondary School, Cu Su Commune, Cu M'gar District, Dak Lak Province.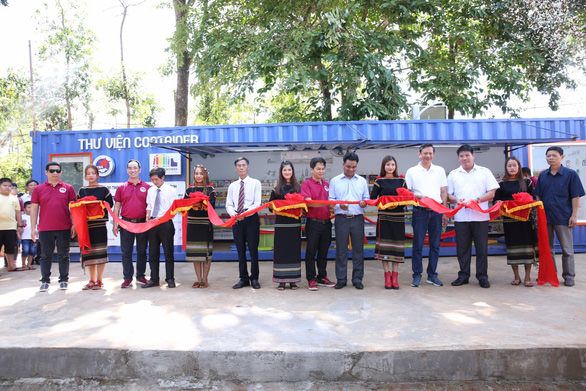 Container Library Handover Ceremony
Activities with the purpose of providing remote students with a healthy environment to study and play; to form a reading culture and spread the value of reading. Container Library - Every page of books, thousands of dreams.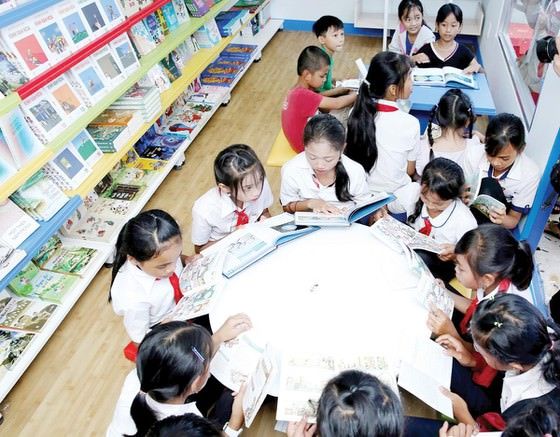 Activities of pupils at the Container Library
Container as a mobile classroom.
The mobile classroom was converted from a container, brightly painted and equipped with an air conditioner. With an area of ​​19m2, each class is equipped with furniture and 19 internet-accessible computers for 18 students and one teacher. There is also a 32 inch LCD screen for teaching and learning.
A mobile classroom in a Container with full amenities. They meet all the requirements for learning and improving students' knowledge. They are suitable for short training sessions in different geographically distant locations.
A most recent model is the Dariu Foundation's sponsorship of Internet training programs for students and teachers in remote and remote provinces. By using these "mobile container schools" moved to schools in the western provinces. On June 13, 2011, Dariu Foundation (Switzerland) awarded "mobile school" to Trung Thanh A Primary School (Vung Liem district, Vinh Long province).
Mobile school from Container
Container dormitory.
Also variations from the Container, the container dormitory is designed with many beds and living supplies for the students. Each single container is 6 m long; 2.5m wide; 2.5m high, with 8 beds for 8 children and a space for a common desk. Double container has 10 double beds for 20 children and 2 rows of shared desks. To prevent heat, the container house is also insulated, the roof is covered with coconut leaves.
With a relatively modest budget, a rough container has turned into a beautiful and lively house, making students excited. In particular, the container dormitory has high convenience when it is easy to move to suit the local terrain.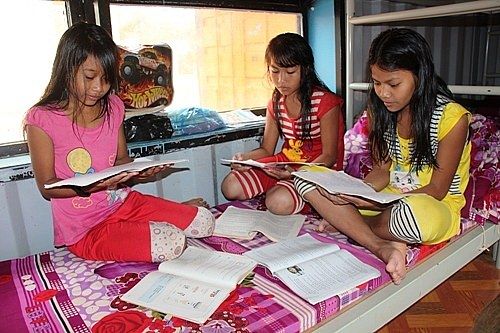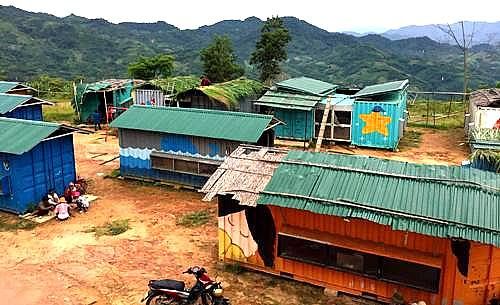 Dormitory in Tra Lanh commune, Tay Tra district, Quang Ngai
Containers are no longer simply for carrying goods. From the experience and creativity in the process of working, Tan Thanh Company has painted new colors for the container into many useful and convenient products for the educational environment such as mobile libraries, mobile schools, mobile dormitory.
Do not hesitate to contact Tan Thanh Container for advice, exact quotation!
Tan Thanh Trading and Mechanic Corporation
Address: Quarter 4,Truong Son Street, Linh Trung Ward, Thu Duc District, HCMC
Tell: (84 28) 35 199 977 – Fax: (84 28) 37 222 535 – Hotline: 1900 57 57 38 (3000đ/phút)
info@tanthanhcontainer.com