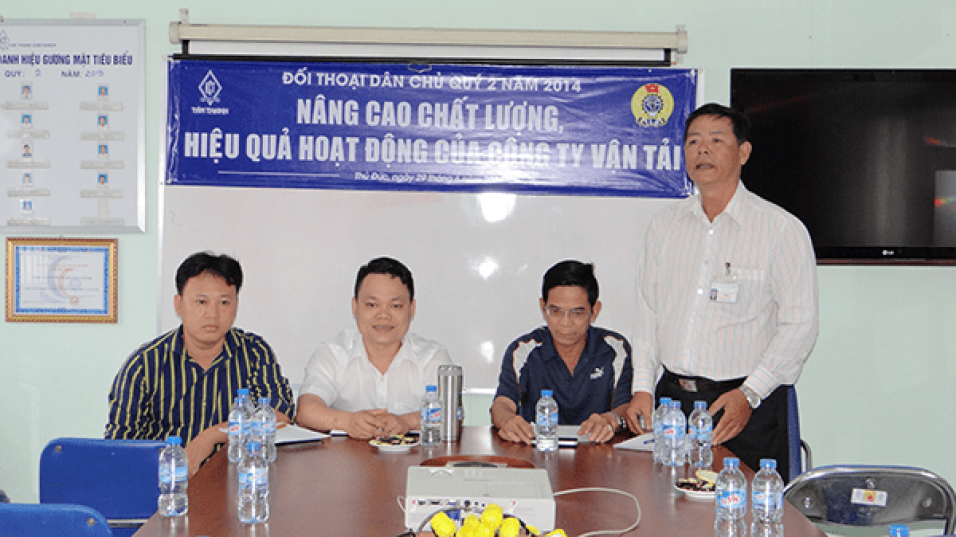 In the morning of June 29, 2014, Trade Union and Tan Thanh transport company held a dialogue with the topic "improving the quality and performance of the transportation company". Attending the dialogue, there were Mr. Le Anh Diep, Deputy General Director, Mr. Tran Van Hung, Chairman of the Trade Union and the employees of the transport company.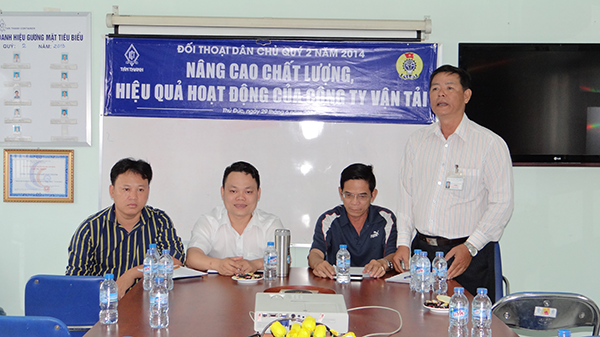 The dialogue focused on three main contents: salary, bonus, employees; operation regulations of the transport company; driver ethics.
Speaking at the dialogue, many employees expressed their aspirations to increase income, re-plan the truck parking lot to make parking and moving vehicles easy and save time.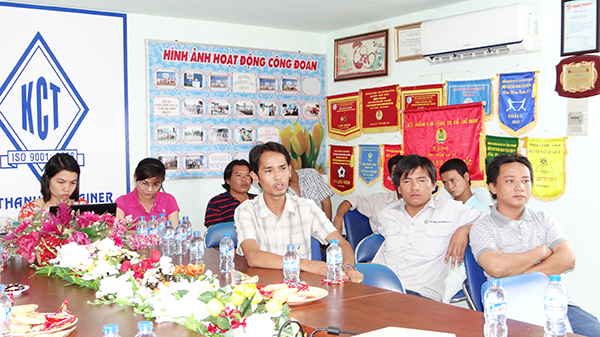 The employees also requested for additional allowance for driving at night; new, more suitable uniforms for drivers; arranging an office container equipped with television and newspaper so that workers can rest and absorb new information related to transport; It is necessary to be more scientific and reasonable in the allocation and distribution of gasoline.
On behalf of the Board of Directors, Mr. Le Anh Diep seriously accepted and thanked the employees for their enthusiastic contributions to improve work efficiency. Mr. Diep affirmed that the Board of Directors always cared closely, spent a lot of effort in searching for shipping orders, increasing investment capital in purchasing new vehicles, repairing and promptly repairing damaged vehicles so that the employees can have stable jobs and increase income.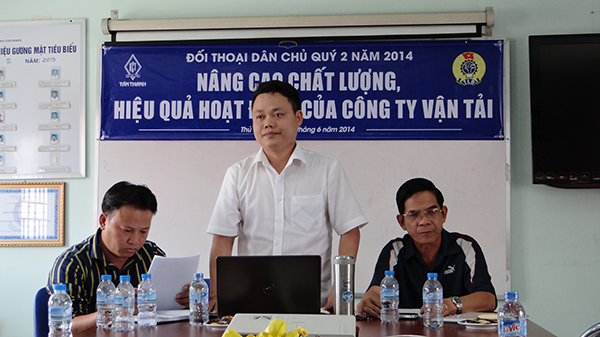 This dialogue is an opportunity for the Board of Directors of Tan Thanh to know employees' thoughts, aspirations and suggestions, thereby contributing to better care for the material and spiritual life of the employees. The dialogue took place in a sincere, solidarity, constructive atmosphere and ended at 11:30 am on the same day.