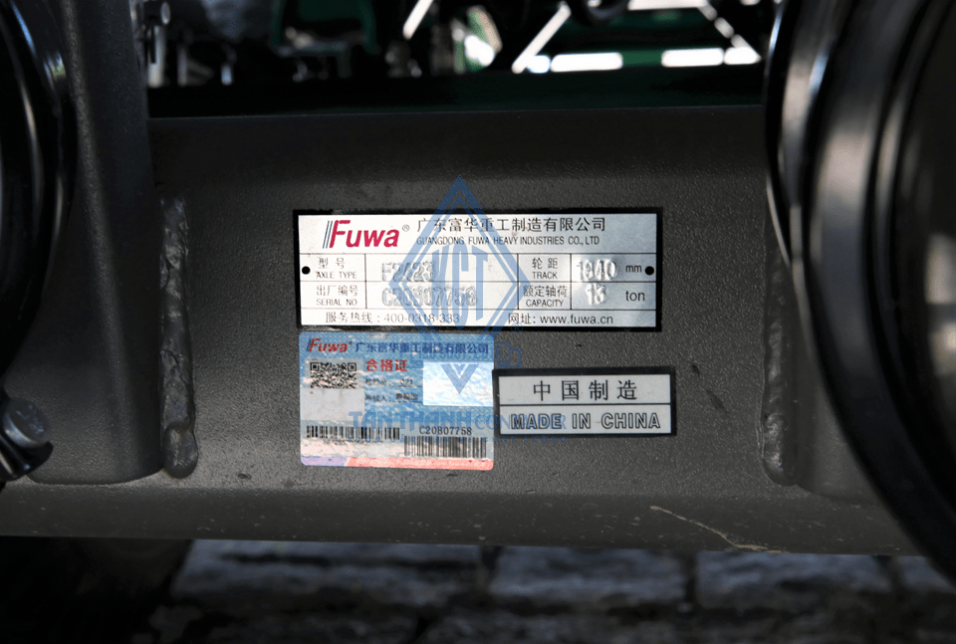 Currently, on the market, there are many kinds of spare parts, semi-trailer components which are very sophisticatedly counterfeiting, especially parts of famous brands like Fuwa. On the outside, in terms of embossed specifications, or the size and font of the logo, there is no difference from genuine products, it is difficult to distinguish. Therefore, to distinguish, we can only recognize by scanning the QR code and checking the serial number on each part made by Fuwa. Through this article, Tan Thanh hopes that you will have a better understanding of how to identify genuine Fuwa spare parts.

How to identify genuine Fuwa parts
Counterfeit parts that do not meet quality standards can cause traffic unsafety while in the process of transporting goods on the road. Especially when the trailer is carrying goods or moving through bad roads. Therefore, the distinction between genuine parts and counterfeit parts will help customers avoid some of such undue risks.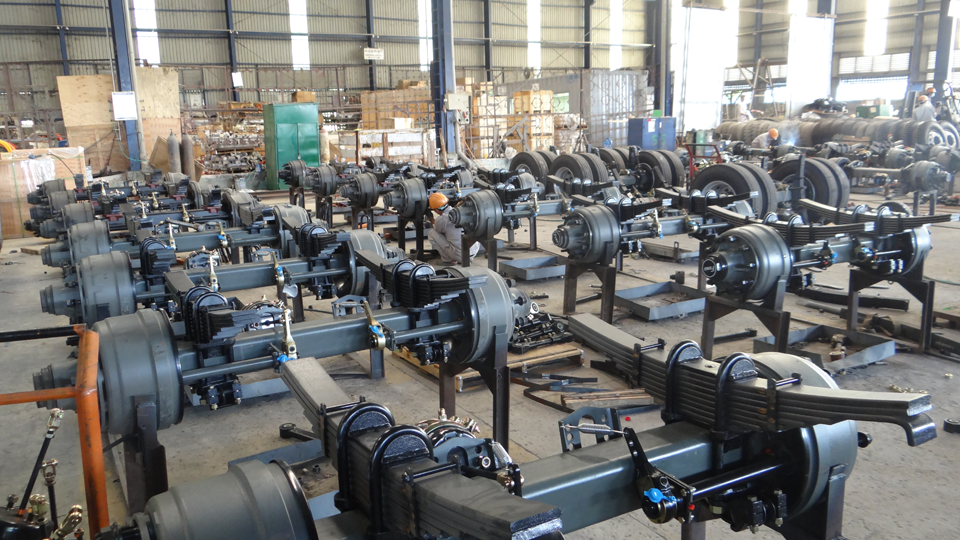 Fuwa is one of the reputable brands of trailer parts production in the world. All Fuwa branded parts are of International quality. Fuwa spare parts are always highly appreciated by enterprises and drivers in the transport industry for their durability and outstanding features. Tan Thanh is a semi-trailer manufacturer that always puts quality standards on top, in order to ensure safety for vehicles in traffic. That is the reason why Tan Thanh has signed a business cooperation agreement with Fuwa, under which Tan Thanh is one of the official import and distribution agents of Fuwa in the Vietnamese market.
To distinguish genuine Fuwa spare parts, there are two ways as follows:
1.Identify genuine Fuwa parts by QR code
On genuine Fuwa parts, there will be a half-hidden QR Code, which contains a link of Fuwa. To check, you will have to scrape off the cover and use QR code scanning apps to scan for checks.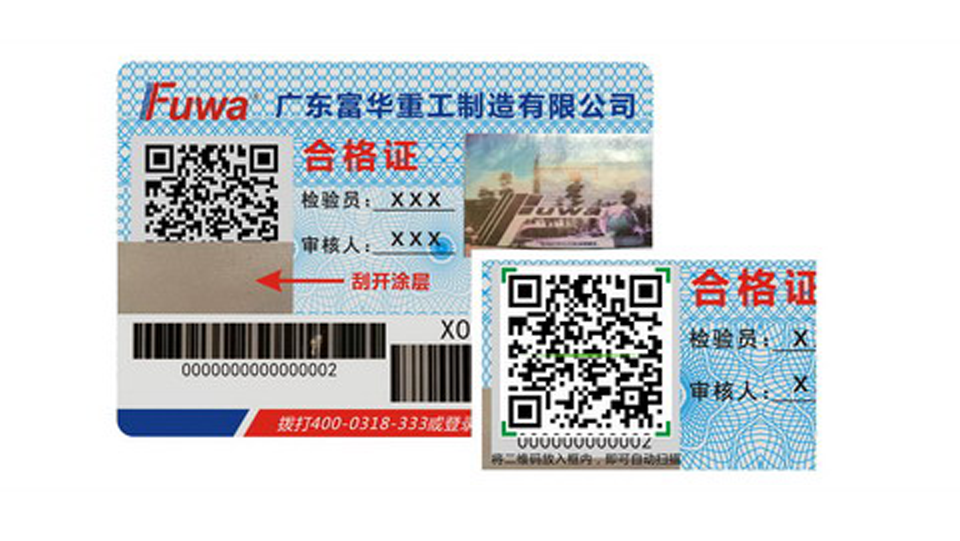 After scanning, just clicking on the link displaying all the details of the accessory as shown below:

2. Identify genuine Fuwa parts by serial number
The second way to identify genuine Fuwa parts is through the serial number engraved on each product. Because each part of Fuwa carries its own serial number, like the chassis number, the machine number on the means of transport (cars, motorcycles, trailers ...). Serial number shows the factory name, place of manufacture, production time (month, year). You just need to send this serial number to Fuwa to be checked and verified if it is genuine.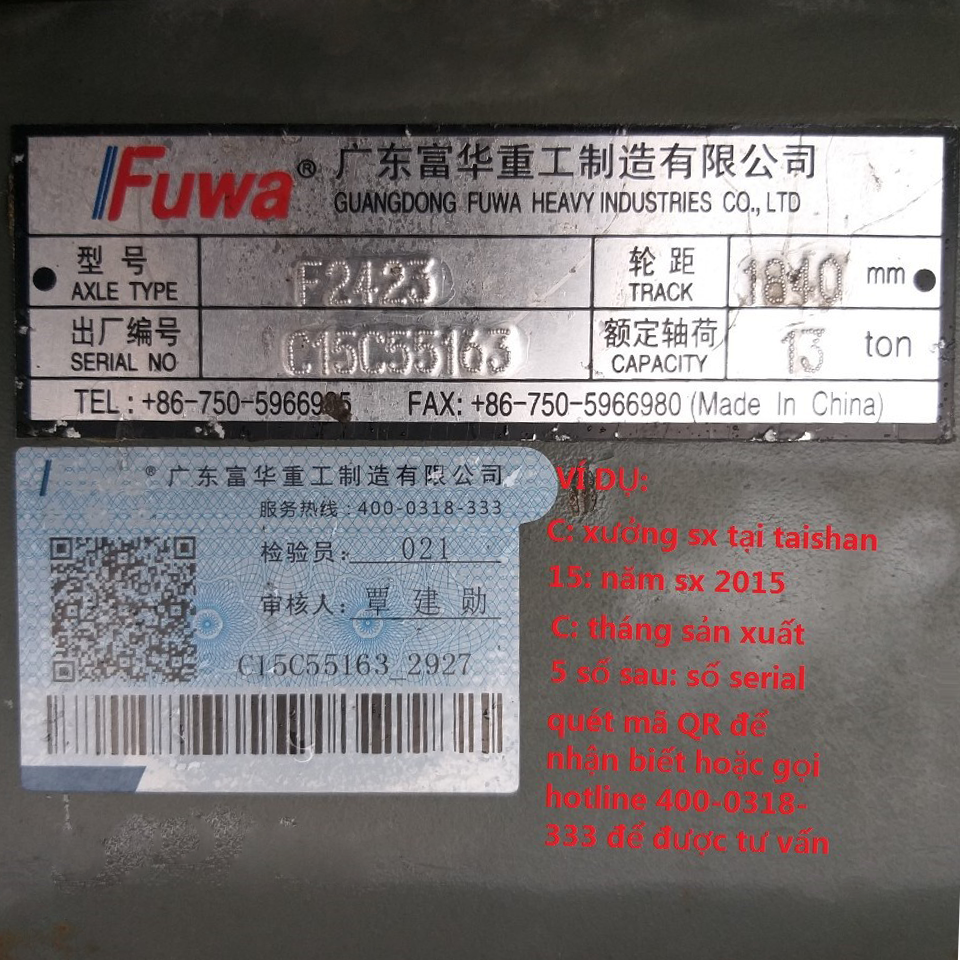 Some pictures of Fuwa parts which are equipped on the Tan Thanh trailer





Tan Thanh provides genuine spare parts in Vietnam
Tan Thanh is a leading prestigious company with more than 25 years of experience in the supply of trailers and containers, as well as genuine trailers and spare parts from world-class brands. such as Sealco, HJ, Jost, Firestone, ... Tan Thanh always applies the production and management process according to ISO 9001: 2015 international quality standards to bring you the best quality products and services.
If you need advice on genuine semi trailer spare parts or other semi trailers, warranty and maintenance services, please contact Tan Thanh immediately to get advice and support.
Tan Thanh Trading and Mechanic Corporation 
Hotline: 0968 039 939
Email: info@tanthanhcontainer.com
#tanthanhcontainer #somiromooctanthanh #phutungchinhhang #phutungsomiromooc #fuwa #phutungfuwa