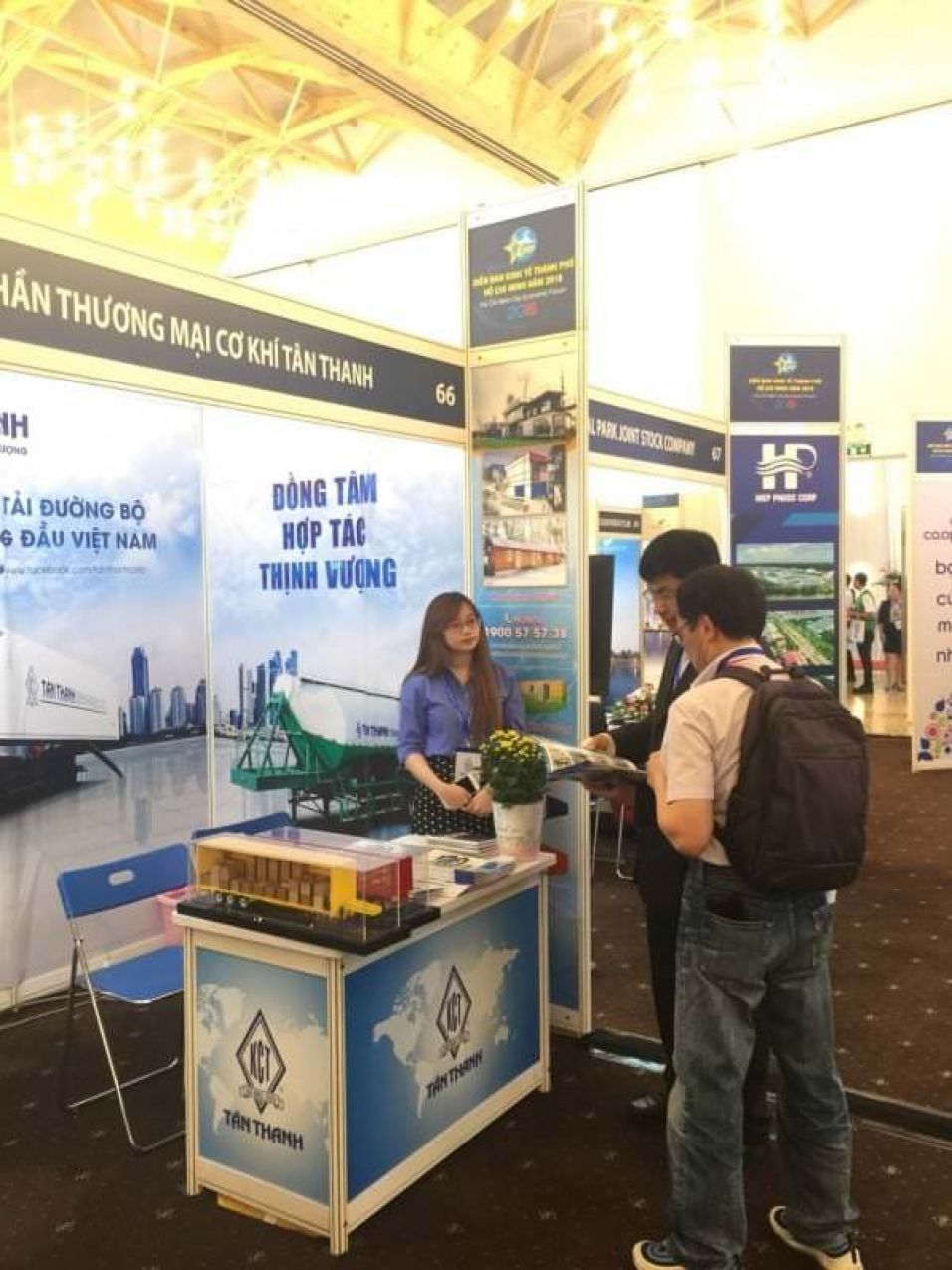 In the morning of November 23, 2018, Ho Chi Minh City Economic Forum 2018 (HEF 2018) with the theme "Creating a creative, interactive city - Motivational role of enterprises" organized by the Ho Chi Minh City Business Association (HUBA) in coordination with the Department of Foreign Affairs of Ho Chi Minh City, under the direction of the People's Committee of Ho Chi Minh City.
Attending the event, there were Mr. Nguyen Thien Nhan - Politburo member, Secretary of Ho Chi Minh City Party Committee, Mr. Nguyen Thanh Phong - Chairman of Ho Chi Minh City People's Committee, Mr. Le Thanh Liem - Vice Chairman Standing Committee of the People's Committee, Head of the Organizing Committee of the Forum, leaders from Ministries, branches of the Central and about 600 experts, scientists, intellectuals, domestic and international enterprises.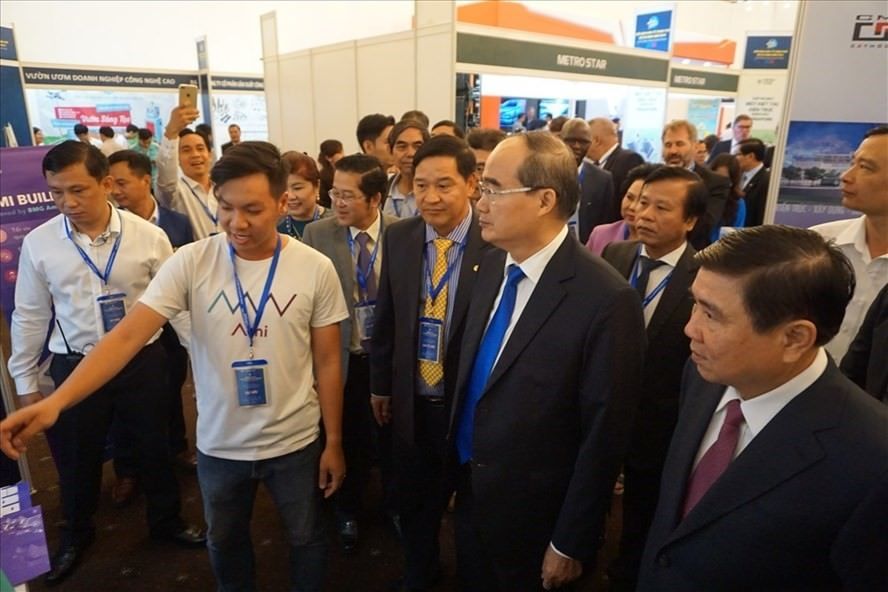 Mr. Nguyen Thien Nhan, City Party Secretary. HCM City and Mr. Nguyen Thanh Phong, Chairman of the City People's Committee visited the booths of businesses at the forum
Opening the forum, City People's Committee Chairman. Ho Chi Minh City - Mr. Nguyen Thanh Phong - said, this is the first time Ho Chi Minh City held HEF 2018, to discuss the role of enterprises (DN) in the construction of a Creative Urban Area, as well as listen to initiatives to connect between the four sectors: State - enterprises - scientist and financial investors, in enhancing the creative capacity and innovation efficiency of enterprises. At the same time, contributing to mobilizing all resources in society, especially resources from enterprises to join hands, contribute to bringing the city to new levels.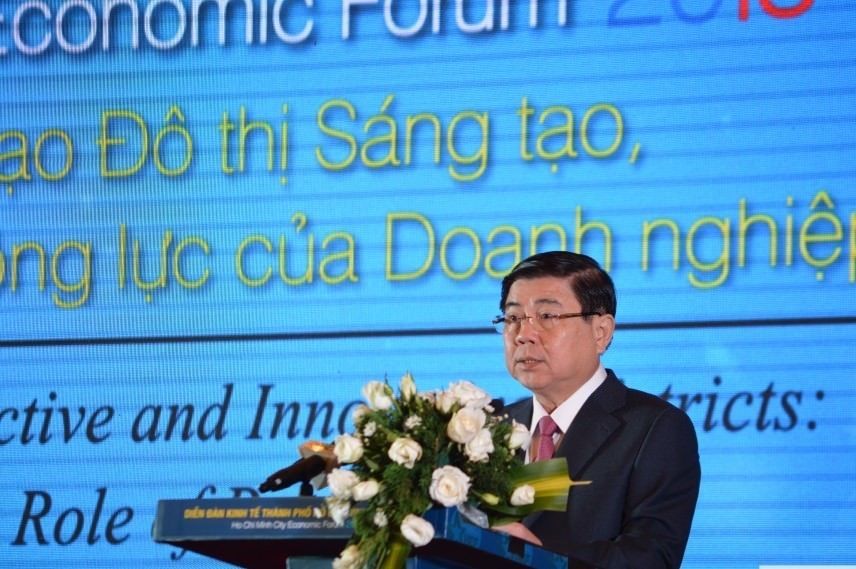 HCMC People's Committee's Chairman, Mr. Nguyen Thanh Phong giving a speech Opening the event
In this event, Tan Thanh also participated in the booth to introduce its services and products with the desire to connect and further strengthen the relationship with the above enterprises. In the city area, meeting with domestic and foreign investors, experts to improve governance capacity and develop more steadily in the upcoming time.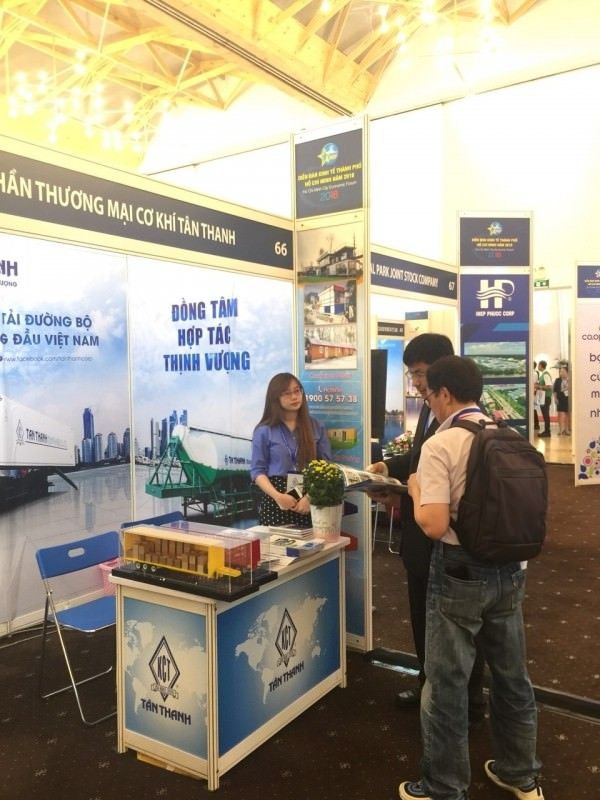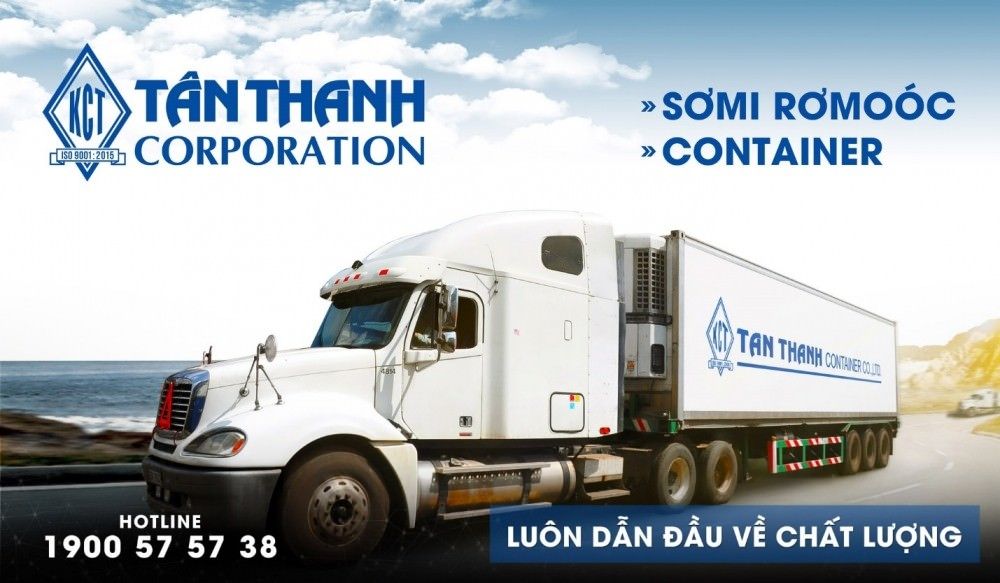 It is known that Tan Thanh is one of the enterprises operating in the city for nearly 25 years and has made contributions to the general development of the city. Especially with the motto: "ALWAYS LEADING IN QUALITY" Tan Thanh has constantly strived, invested in modern equipment and machines to provide the market with solutions for cargo transportation, to maximize profit to customers.
Not only that, Tan Thanh always actively participates in community activities such as: donating ambulances to Thu Duc Hospital, Hospital for Trauma Orthopedics; donating dialysis machines to Hospital 115; funding for cataract programs; Build gratitude houses, help families in difficult circumstances ... with the aim of contributing to building a more developed and civilized society.