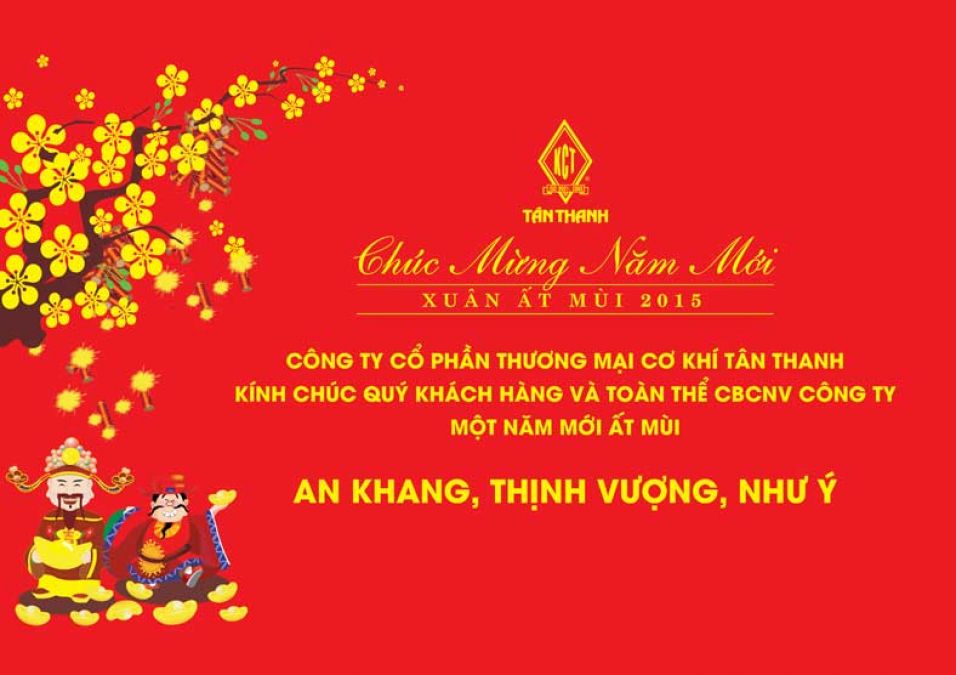 Dear Esteemed Customers, Agents, Partners and all Employees of Tan Thanh Company,
Tan Thanh Company respectfully announces the leave period for the Lunar New Year holiday from Tuesday - February 17, 2015 (December 28) to the end of Sunday - February 22, 2015 (January 4 Lunar). Tan Thanh Company will resume working on Monday - 23/02/2015 (January 5 Lunar).
On the occasion of the new year 2015, the Board of Directors of Tan Thanh Company would like to wish customers, agents, partners and all Tan Thanh employees and their families healthy, successful and happy.