News
27/11/2020
Goose-neck semi trailers - giving absolute belief in transporting refrigerated containers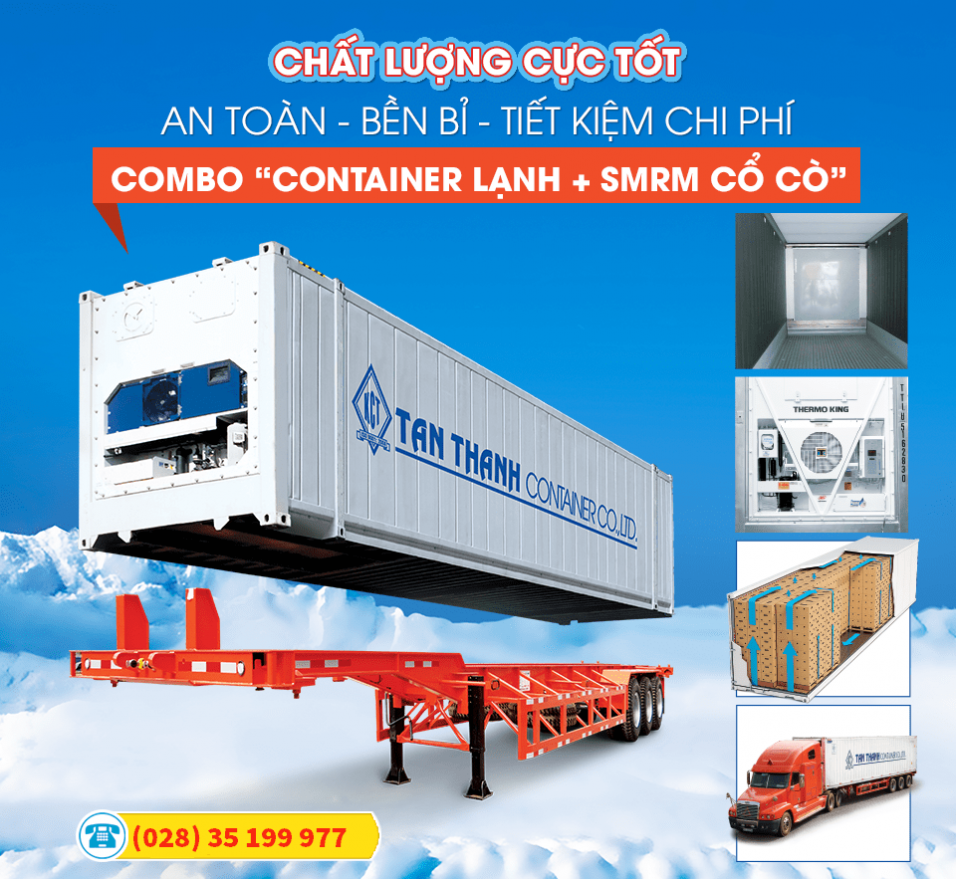 With the increasingly demanding needs and requirements in the transport and logistics industries, companies in this industry must always calculate and consider to ensure quality, safety and optimal transportation costs, benefits, especially in the transport of refrigerated goods, fresh goods, or medicine. Responding to that, it is the introduction and continuous improvement of products of Reefer Container and goose-neck semi trailers.
Proud to be one of the leading long-standing and reputable enterprises in Vietnam in the field of providing products and services related to containers and trailers, Tan Thanh goose-neck Semi Trailers always meets the best demand in transporting reefer containers of enterprises.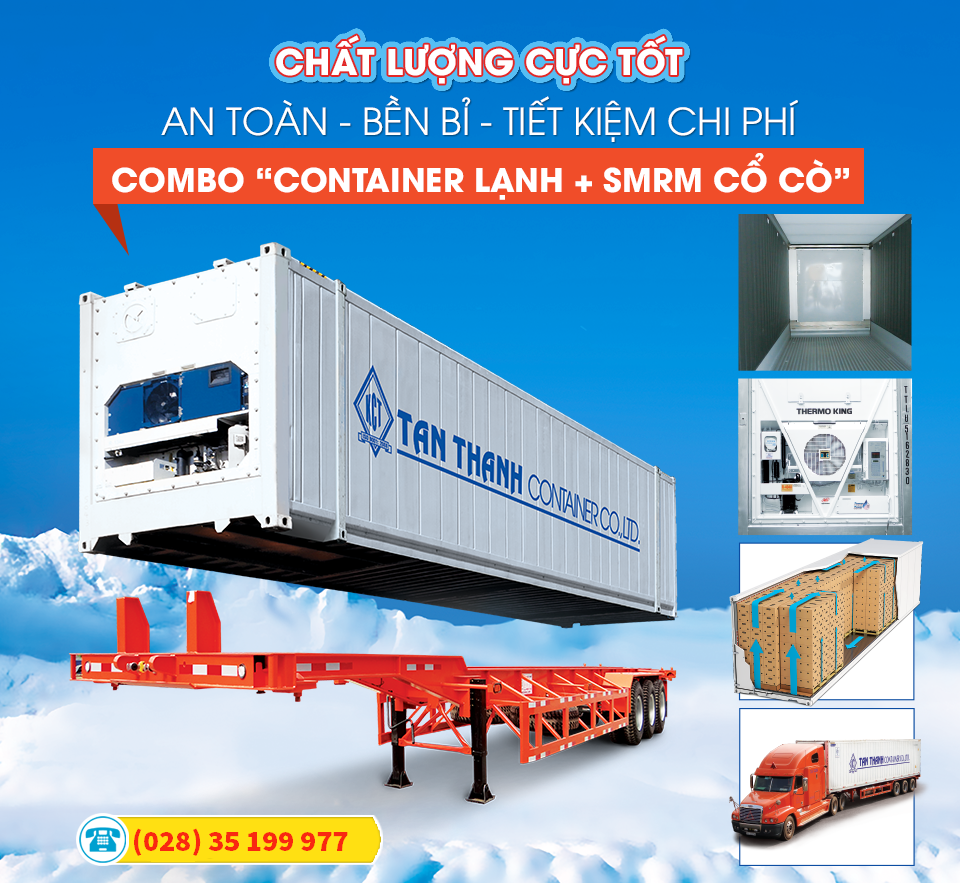 Tan Thanh goose-neck semi trailers are specially designed for reefer container transportation, with a wide range of options and high payload capacity, ensuring absolute safety and quality parameters.
Q345B steel complex main girder, with the highest load capacity of more than 33 tons, total load capacity up to 39 tons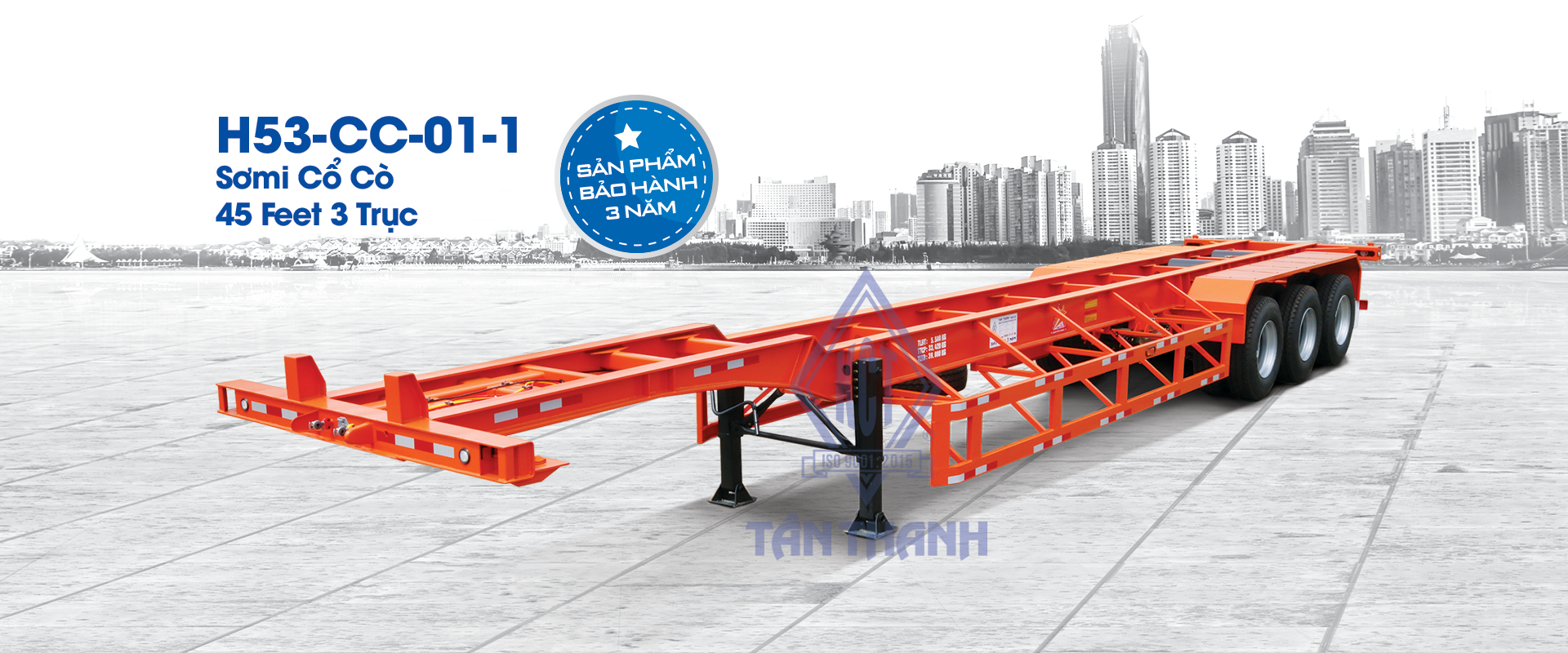 Goose-neck semi trailers of Tan Thanh are designed with 2 main beams and Q345B high load with the highest load option of more than 33 tons, total load up to 39 tons, transporting reefer containers up to 45 feet. In addition, Goose-neck semi trailers of Tan Thanh have genuine FUWA suspension and legs that help the vehice run stably, grip the road and increase durability that few vehicles have.
Sealco USA air brake system - Ensuring outstanding quality and durability.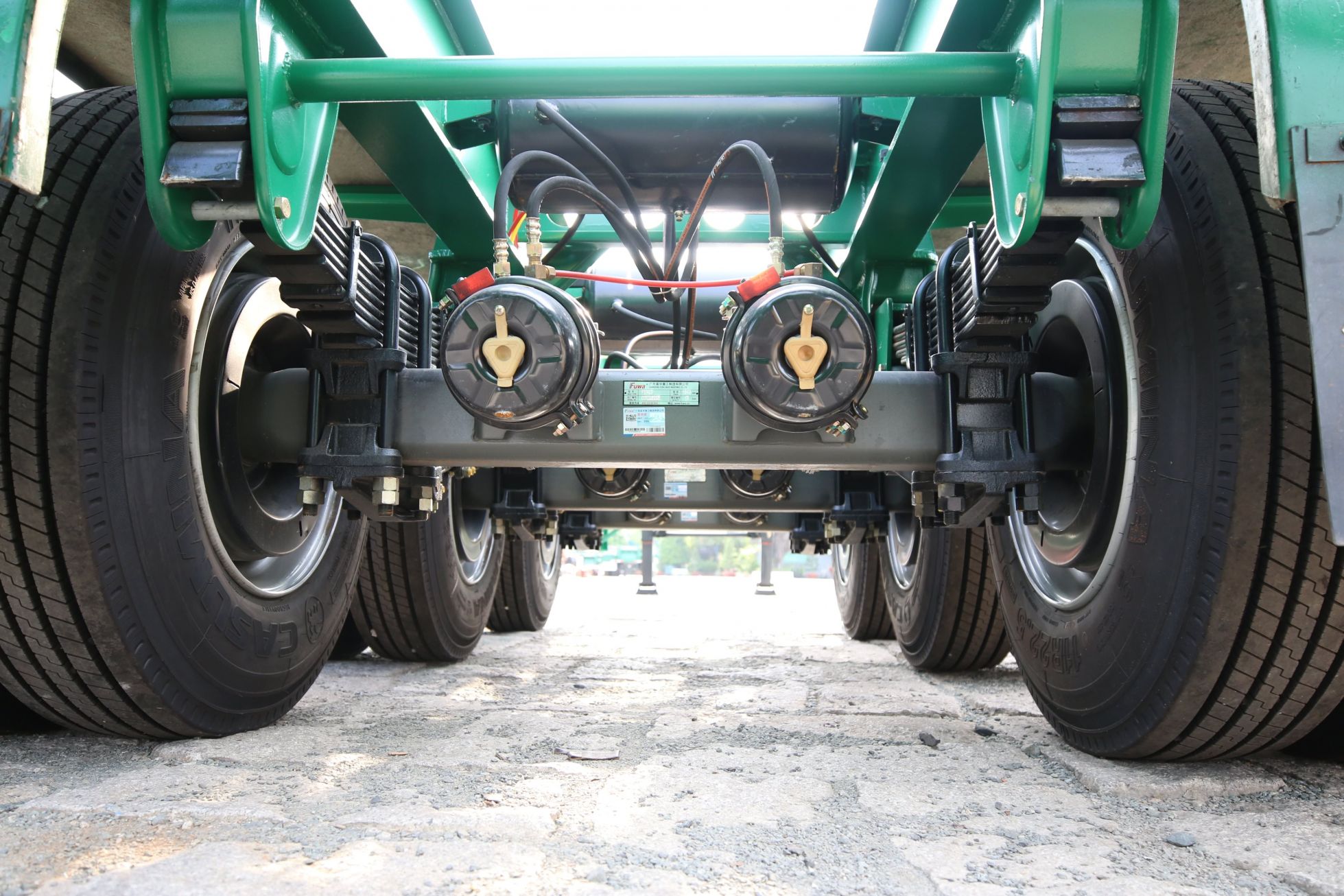 Goose-neck semi trailers of Tan Thanh are absolutely safe with the genuine air brake system from Sealco USA, which is the top rated brake system in Vietnam and the world. In particular, Goose-neck semi trailers of Tan Thanh are equipped with an ABS anti-lock braking system that makes braking easier than conventional braking systems.
Genuine Casumina tires are durable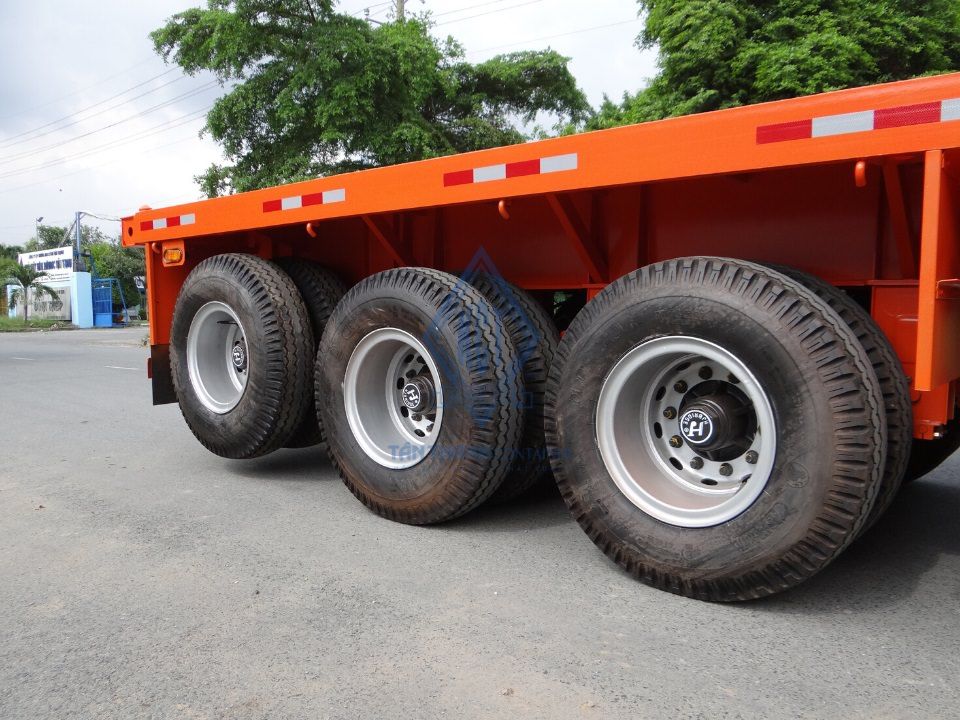 Specially, all Tan Thanh Goose-neck semi trailers are equipped with high-quality genuine Casumina tires that help the vehicle be durable over time and less wear and tear, helping to reduce costs for enterprises.
ElectroStatic Powder Coating is super durable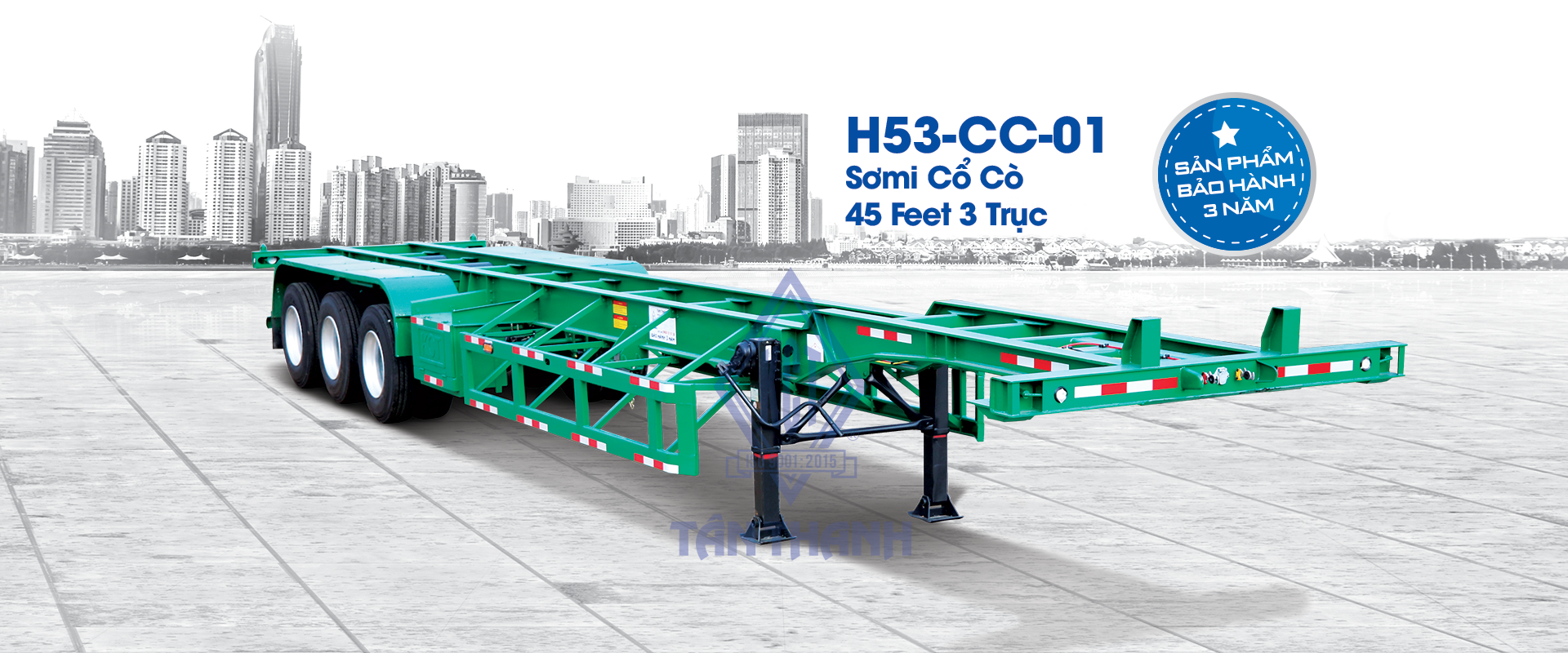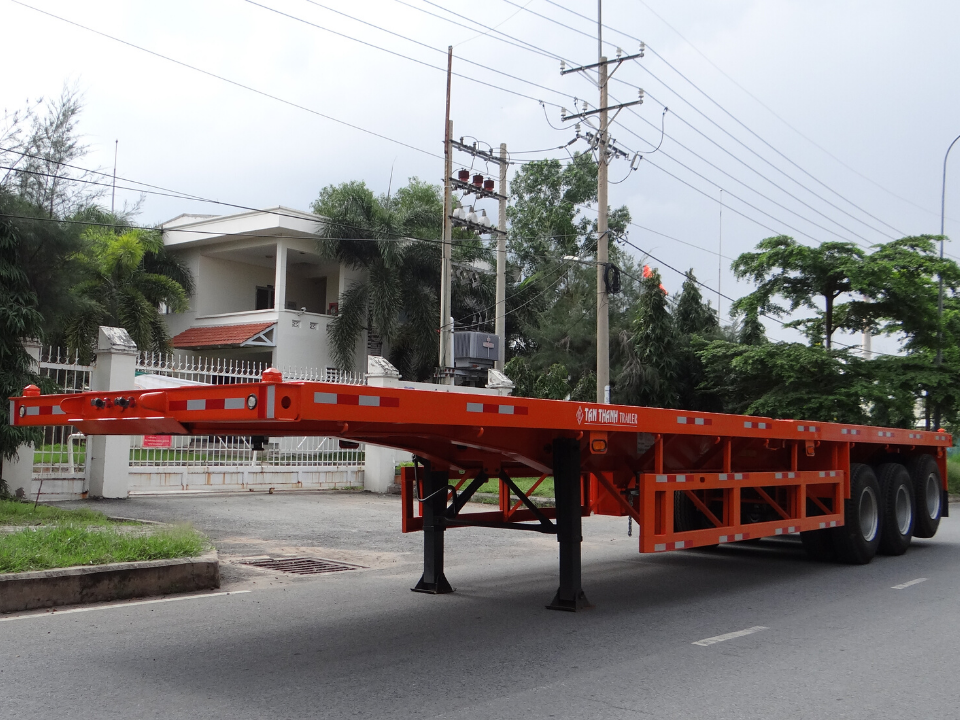 100% of the Tan Thanh Goose-neck semi trailers' surface is carefully equipped with ElectroStatic Powder Coating, including the process of spraying, priming, coating, and autoclaving, which is extremely important in maintaining durability of the vehicles.
Be assured with rigorous testing before shipping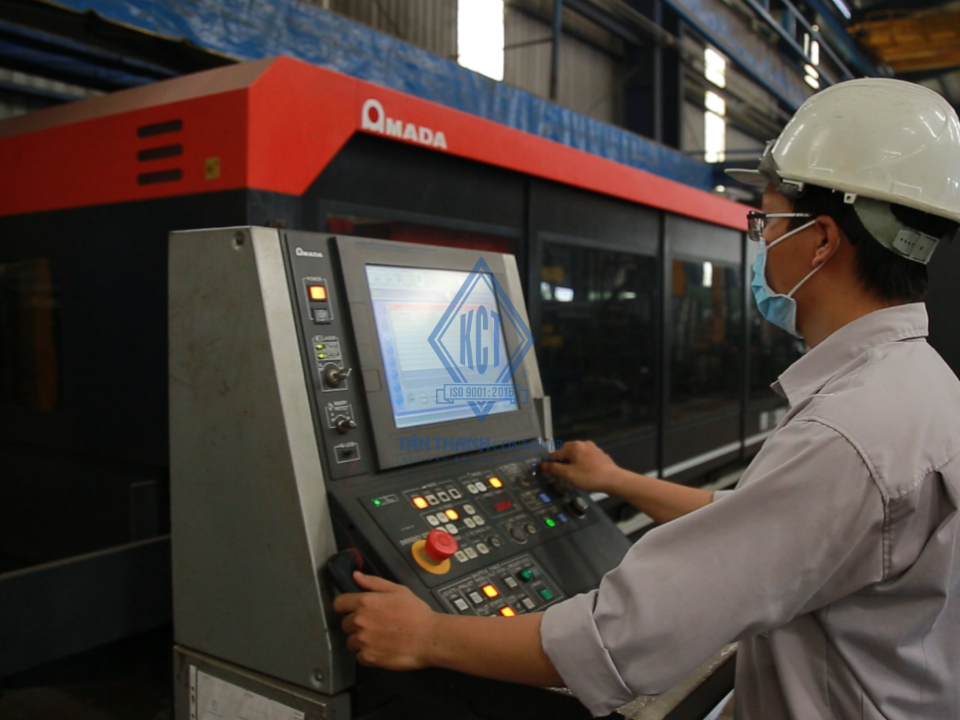 All products of Tan Thanh, before being shipped, must pass rigorous tests on size, dynamics, loads, brakes, electricity, operated by International IICL method and imported machinery as Hunter shaft alignment machine (USA)
Absolutely being satisfied with the after-sales service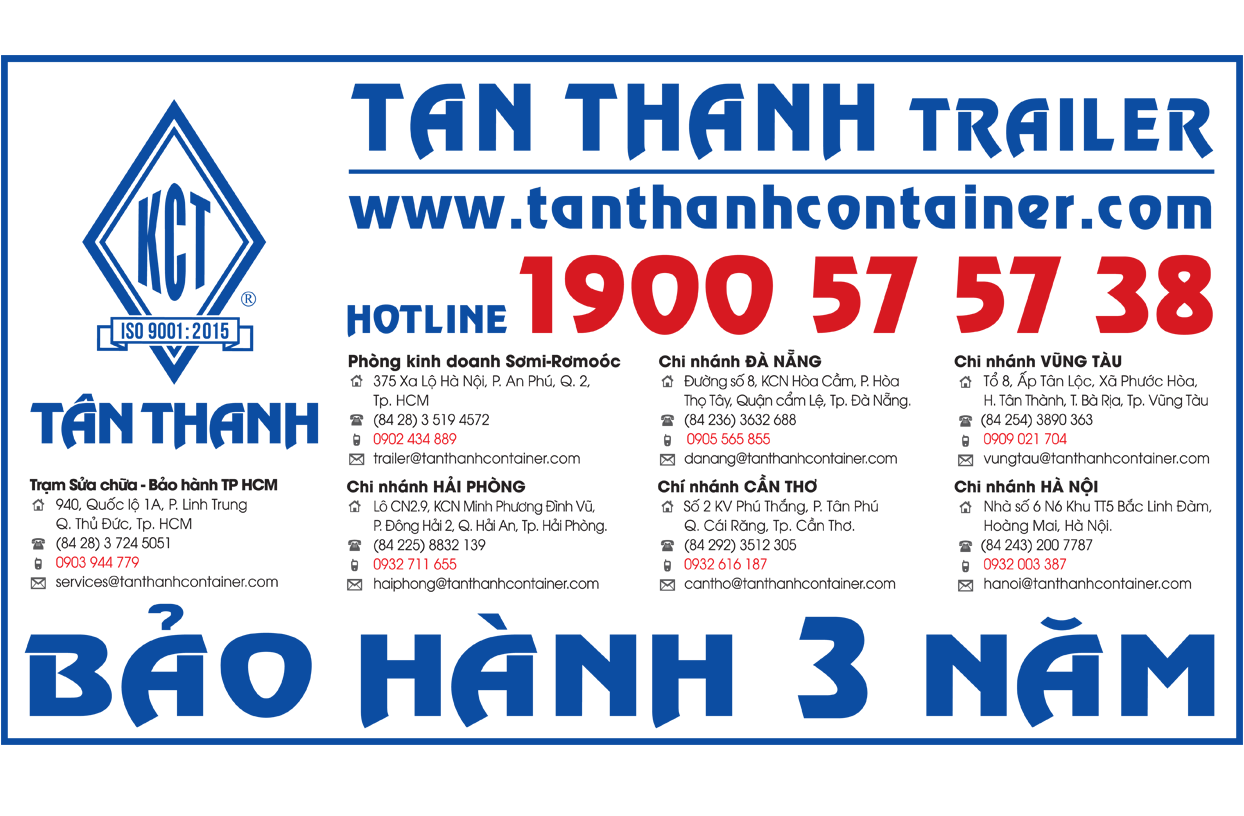 Goose-neck semi trailers of Tan Thanh are warranted for 3 years with genuine spare parts. Periodic maintenance: 4 times/year at the most professional and skilled repair service stations in Vietnam.
Let Tan Thanh Container be a reliable companion with your enterprise!.
#SơmiRơMóoc #Goose-necksemitrailers #TanThanhContainer #TanThanh #Container #referercontainers #coco #supersized #super-weighted #transport #logistics