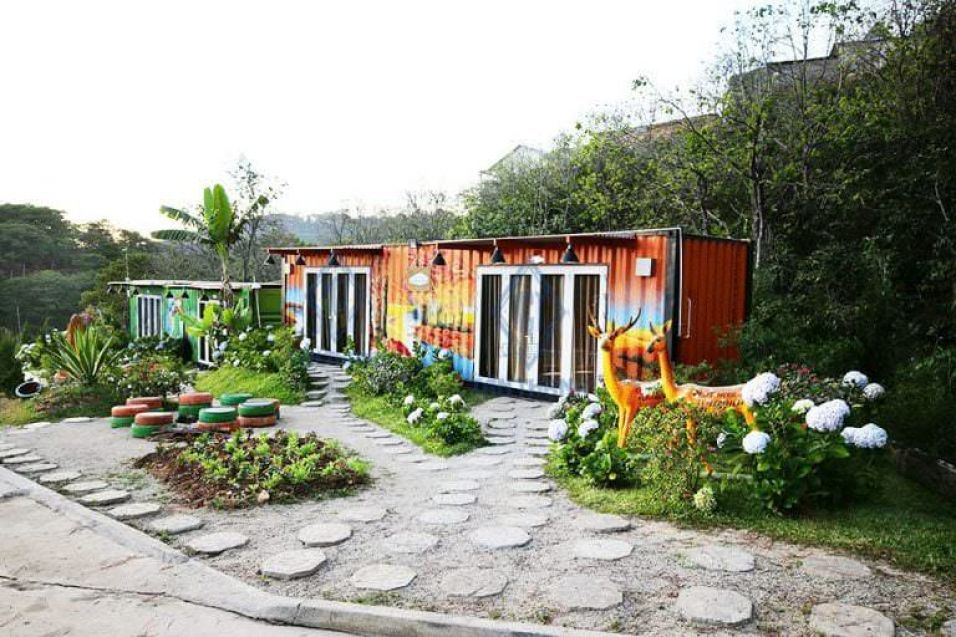 Are you cherishing the idea of a beautiful container house for yourself? Are you looking for a container house without knowing where to start? Let's start a beautiful container house with just VND 100 million after you have read the article below.

The dream of a beautiful container house at an attractive cost is in many places
In recent years, making container houses is gaining attention with a part of consumers. The highlight of these houses is fast construction, inexpensive cost as traditional houses. On the other hand, although the design of the material seems to be very simple, it is a container, but it gives people unlimited creativity.
For the majority of people with low incomes in Vietnam, building container houses is not a bad solution. But to have a beautiful container house at a reasonable cost is not easy. We need to start warming up our house with the following basic preparations.
Make sure your container house is built in line with the law
Different from the construction of traditional houses which requires a building permit, currently in Vietnam, there is no clear regulation on building container houses. However, you cannot base on such a fact to install yourself a giant block of iron to live in.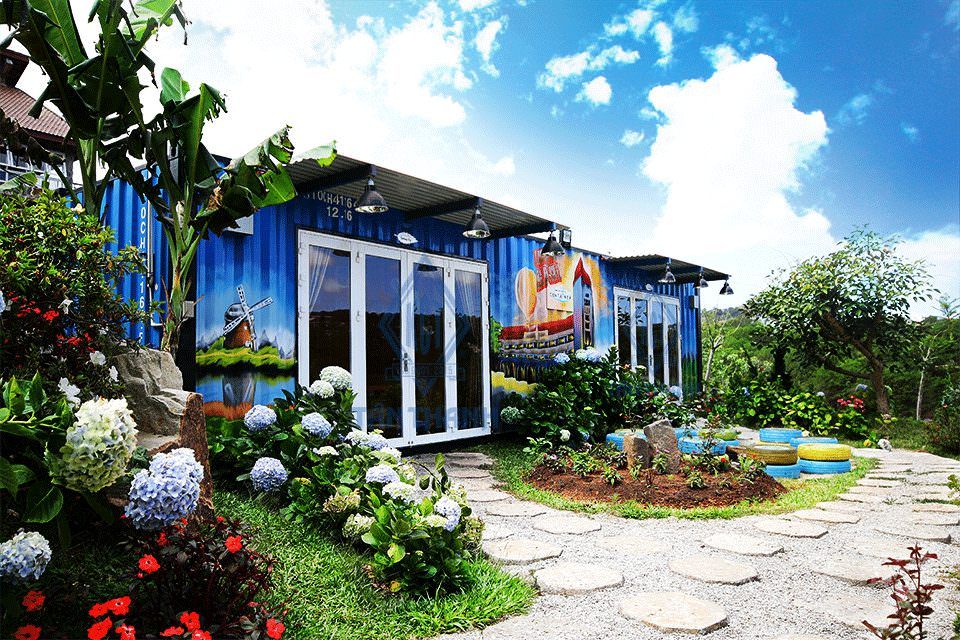 The construction of container houses is also subject to general regulations related to urban landscapes, environmental issues, fire and explosion prevention, and design safety. So, in order for the "work of life" to be free from legal risks, take the following two steps immediately:
Apply for a land use right document at the site where the container facility will be located.

Apply for a building permit to place temporary works from the local government.
If you cannot fulfill the two above requirements, you should turn it into a portable structure by attaching wheels to the container house to facilitate movement when needed.
Know your container home needs for a reasonable design
Have an idea of what the beautiful container house is all about. Each person has their own idea of their living space. Of course, everyone wants it to be beautiful, but the more beautiful and convenient it is, the higher the investment cost. So, please specify what the requirements for that house are.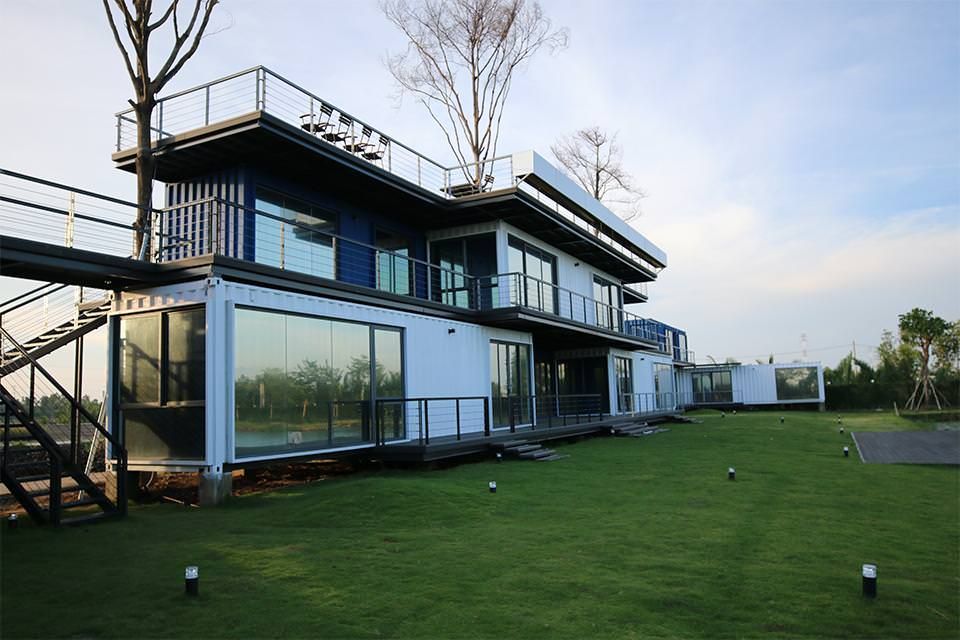 A 50 million container house will be different from the house you invest in it more. The minimum amount for a "habitable" home is not set at all. So, make sure you know how much money you can invest in your home.
Next, you need to calculate what standards your house will include about the number of rooms, style, furniture, ... and other standards. There are many container houses for you to refer to, take advantage of the information available to find a suitable home.
Select a container house construction partner that meets your ideas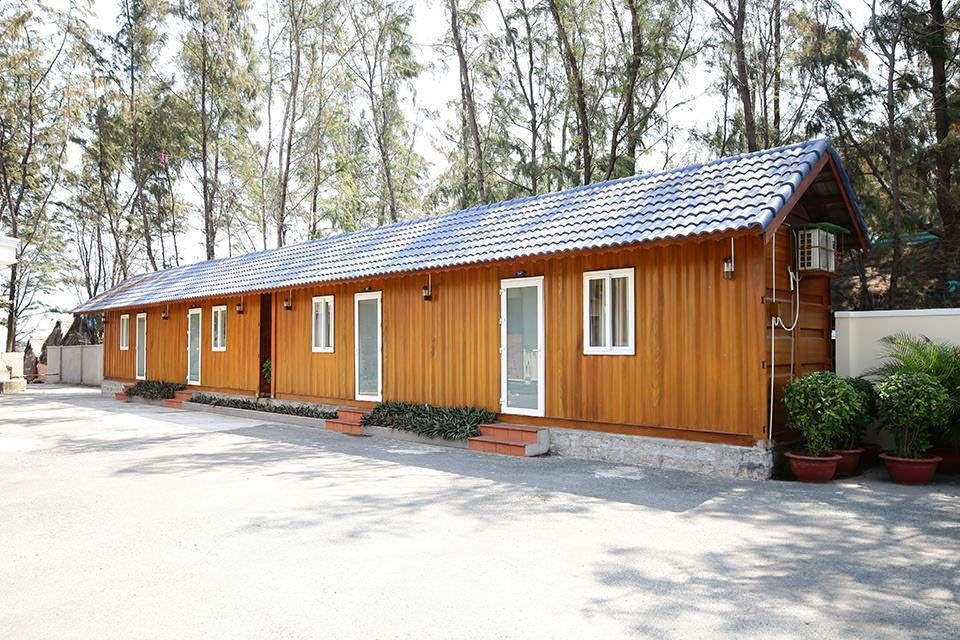 Building a container home also requires a technical process. It is not simple to put together giant iron blocks that you will have a house on demand. Quickly find yourself a reputable designer and builder.
Your partner will be the one who takes full responsibility for your home. They will advise you on the design and type of container suitable for the size, quality standards, and bearing capacity of the container. Do not rush to listen to any advice of amateur designers who have not yet embarked on any project.
If you are sure of the steps above, I will share the last thing I know about this super economical container home builder.
Tan Thanh Container is currently providing houses with beautiful containers and consulting on installation of house construction with full containers. Our products are guaranteed to meet standards, say no to rust, and are exceptionally good at impact resistance.
You can see samples of container houses here
Thanks to that, thousands of partners and customers have had unexpected satisfaction after using our service. Therefore, do not hesitate to connect with Tan Thanh today to get more detailed information about this superior product!