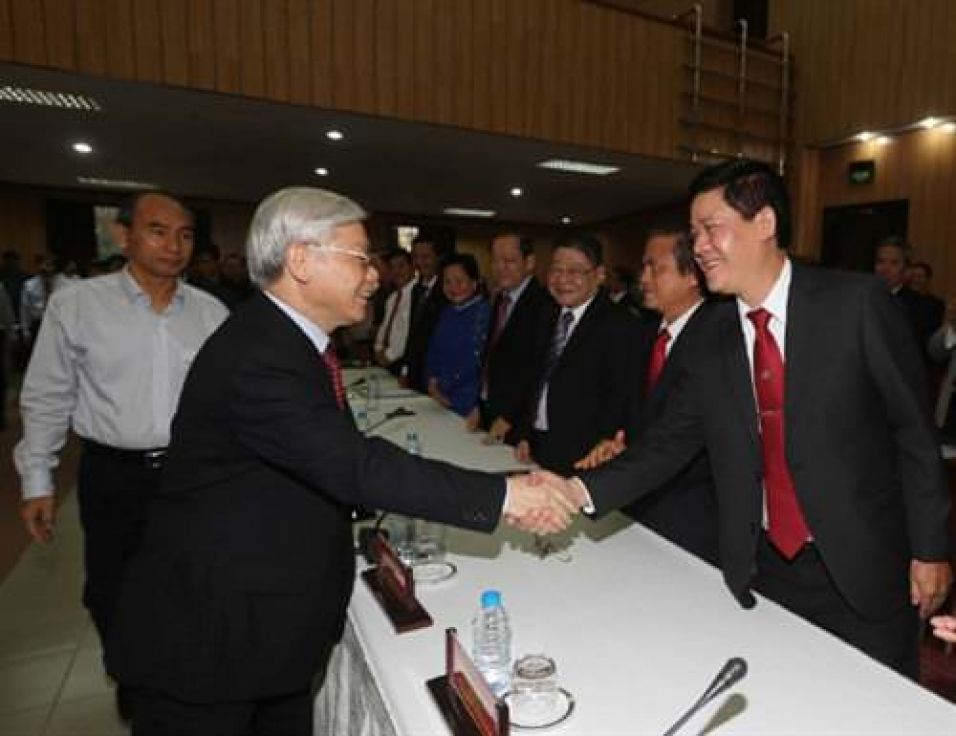 On the occasion of Vietnam Business Day (October 13), in the afternoon of October 13, in Ho Chi Minh City, General Secretary Nguyen Phu Trong met and talked with 129 typical businessmen, representing 140 thousand enterprise owners and 250,000 owners of production and business facilities in Ho Chi Minh City.
Attending the meeting, there were Mr. Le Thanh Hai, Member of the Politburo, Secretary of the Ho Chi Minh City Party Committee; city ​​leaders and leadership representatives of a number of departments, ministries, branches and central agencies, Mr. Huynh Van Minh, Vice Chairman of Central Council of Vietnam Business Associations, Secretary of the Communist Party of Vietnam, Chairman of the Enterprises Association in Ho Chi Minh City, reporting to the General Secretary the results of business activities of Ho Chi Minh City over the past time. Ho Chi Minh City Business Association, with more than 40 years of establishment and development, through the five congresses, up to now, it has more than 60 organization members with more than 8,000 enterprises. In 2014 and the first six months of this year, 129 enterprises whose businessmen were honored in 2015, with a total revenue of more than VND 650 trillion, contributing to the budget of more than VND 21 trillion, creating jobs for more than 155 thousand people, contributing to charity activities of more than VND 400 billion, ...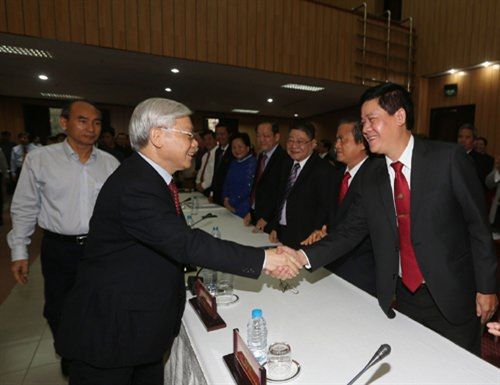 In 2015, along with the development of Logistics service of Ho Chi Minh City, Tan Thanh Company achieved a profit of VND 455 billion, contributed more than VND 20 billion to the State budget. To achieve this result, it is impossible not to mention the wise leadership of the Board of Directors and the efforts of the collective of more than 600 employees working in Tan Thanh. Recognizing the recent achievements, Tan Thanh received the 2015 Vietnam Gold Star Award. With the fact that Vietnam joined the TPP and ASEAN economic community, Tan Thanh has continuously invested in equipment, modern machinery for manufacturing and assembling high quality products meeting Logistics domestic and foreign needs.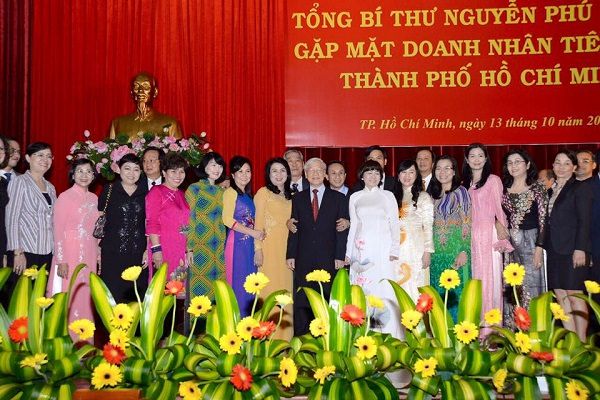 In this meeting, many enterprises in Ho Chi Minh City gave many ideas and solutions to bring Vietnam's economy to develop and integrate. The General Secretary acknowledged the proposals of the delegates, such as creating favorable conditions for enterprises to develop production and business. He also requested that the Politburo's Resolution 09 be preliminarily concluded so that the whole political system could join in, promoting the effective implementation of the resolution.
The General Secretary emphasized that in the process of striving to achieve the goal of a rich population, a strong country, democracy, equality and civilization, Vietnamese businessmen always play an extremely important role.