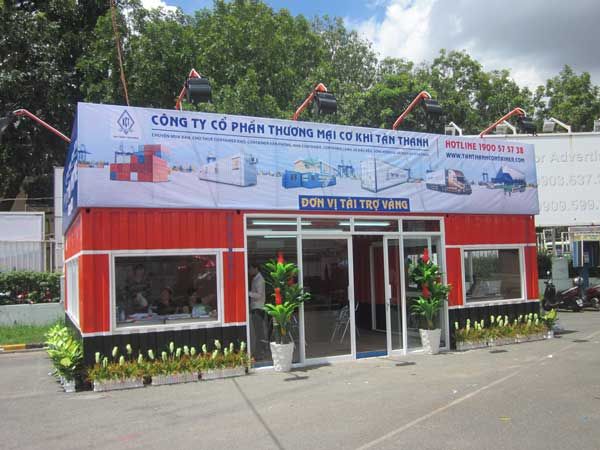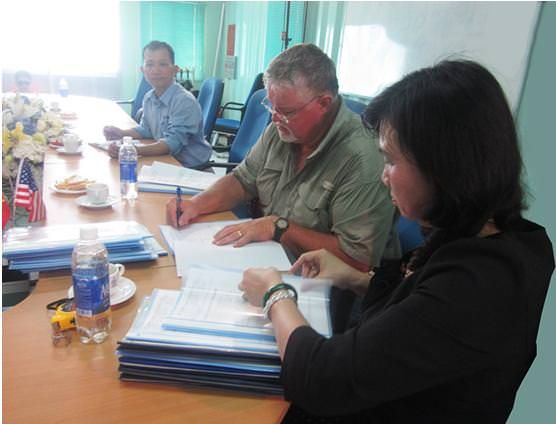 Tan Thanh Container's success today is first and foremost thanks to the trust and use of products from customers for many years. From the beginning of the establishment of enterprises, the founders of Tan Thanh Container determined to pursue the motto "Always leading in quality and setting customer satisfaction as the goal and the motivation of the company." To achieve that goal, the Board of Directors has planned a sustainable development strategy for Tan Thanh Container, including the main contents: respect for business ethics, effective production and business activities, winning in competition, or in other words, if production and business want to be successful, they must fully converge "dedication" and "level".
The "dedication" in production and business activities
For Tan Thanh Company Container, the word "dedication" we mention here is, first of all, love of the profession, pride, and concern of the employees' collective concern for the development of the Semi trailers and container industry of Vietnam. Tan Thanh Container's Board of Directors always attaches great importance to the human factor and considers it as the key factor that helps the company build prestige and satisfy customers. Reality proves that only with true love with the job, employees can focus on their work, spend a lot of time thinking, exploring and creating at work. That is why at Tan Thanh Container, in the process of recruiting new employees, we put the ethical criteria and love for the job, love the job first. Over the past 16 years since its establishment, Tan Thanh Container's workforce is constantly being trained and matured in all aspects. Tan Thanh Container's human resources are strong in professional qualifications and experience in researching and creating many products to better meet the diverse needs of customers.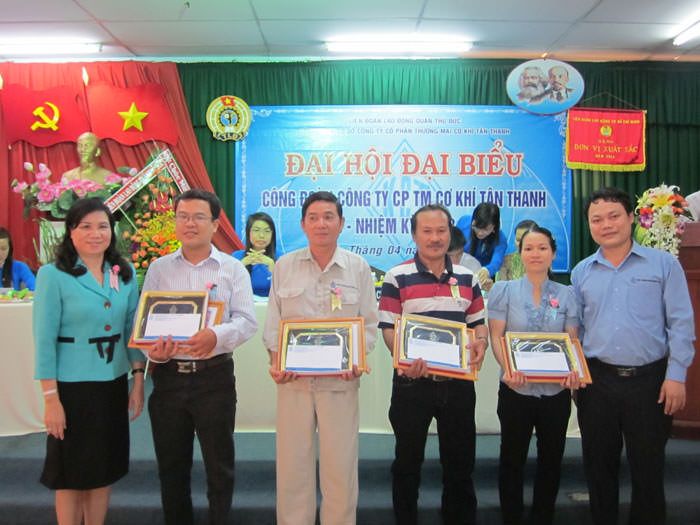 In management activities, it is most difficult to manage people, once all are unanimous, have high determination, all the planned goals can be done. In order for more than 500 people of Tan Thanh Container to gather into a unified block, focusing all efforts towards a common goal, company leaders must also be very "psychological" and "fair" people in dealing with employees. The "mentality" here shows the deep attention of each management level for all aspects of life and work of each employee. Specifically, management levels regularly visit, encourage and pay attention to the employees 'material and spiritual life, listen to the employees' aspirations, step by step create favorable conditions and together with employees and remove difficulties and problems in daily work. "Justice" is shown through fairness in the evaluation, emulation and commendation. Tan Thanh Container has promptly commended, encouraged, and rewarded individuals and collectives with outstanding achievements in labor, with innovative technical initiatives, rational production, improving productivity and saving company fees. On the other hand, Tan Thanh Container also seriously reviews and criticizes cases of intentionally violating the labor discipline, violating the company's rules, affecting production and business activities, and affecting the reputation of the company image. Besides, Tan Thanh Container also creates all conditions for employees to learn to improve their knowledge, improve their professional skills, create all aspects of conditions for individuals to develop and maximize their forte.
To customers, the word "dedication" is expressed in sincerity, listening carefully to what customers say, learning and absorbing what customers teach. Coming to Tan Thanh Container, customers will be advised by our enthusiastic staff to choose the best service products. After-sales, customer care departments and sales staff are also often interested in sharing difficulties, successes, and perceptions of customers in the process of using the company's products and services. Tan Thanh strives to provide customers with the best quality products and services. All products of Tan Thanh Container before being shipped and handed over to customers must undergo the most stringent quality control stages. Tan Thanh Container's products have periodic maintenance warranties, the company has also invested tens of billions of dollars to operate the repair and customer care system. Tan Thanh Container is committed to providing customers with the best products and the best service, so every legitimate need, every customer complaint we respectfully listen, promptly gets feedback back to customers. To ensure that customers' business activities are good, each product purchased by the customer is a profitable asset, Tan Thanh Container commits to recover, repair or completely renovate for customers if any malfunctioning product due to technical error of the manufacturer.
The "dedication" in production and business activities is also to accompany customers in production and business activities, ready to share customers' difficulties. At the end of 2011, Tan Thanh Container established a "customer support fund" to assist customers to overcome a difficult period when they had problems in transit. Supported subjects were individuals, transportation companies using Refrigerated containers, Tan Thanh branded refrigerated containers. The specific support level offered by Tan Thanh Container was a 10% discount on the payment value when repairing an Refrigerated container or a cooler or a maximum reduction of VND 20 million for customers who need to replace a new Refrigerated container or barrel cold when something goes wrong. Up to now, after nearly 10 months of deploying Tan Thanh Container, it has supported 9 customers with a total amount of up to VND180 million. The amount of support, though not large, shows the interest of Tan Thanh Container for customers, expecting customers to overcome the difficult period early and stabilize their production and business activities soon. In addition, for many years, Tan Thanh Container has also deployed installment sales activities for many potential customers, with good business plans, with real needs but facing difficulties in initial investment. Tan Thanh Container also regularly updates and informs customers quickly about support programs and policies of the state related to the container business and Semi trailers, transportation services.
To the State, Tan Thanh always fulfills its financial obligations, submitting financial statements on time, declaring transparent reports, contributing to the local budget continuously increases year by year, after year is higher than previous year, coordinating with local mass organizations to join hands in solving jobs to stabilize lives for workers. Doing business in addition to efficiency and profit goals Tan Thanh Container also participates actively in social activities. Major campaigns of the State in hunger eradication and poverty reduction, support for the disaster prevention fund, storm, flood, fund for the poor. .. Tan Thanh Container has participated enthusiastically and aggressively. In 2012, Tan Thanh Container awarded Can Giuoc District Party Committee, Long An with the amount of VND 1 billion to build a memorial house for Can Giuoc martyrs. This is a deeply humanitarian activity expressing the gratitude of the next generation to the previous generations, who sacrificed for the independence and freedom of the Country.
The "level" in production and business activities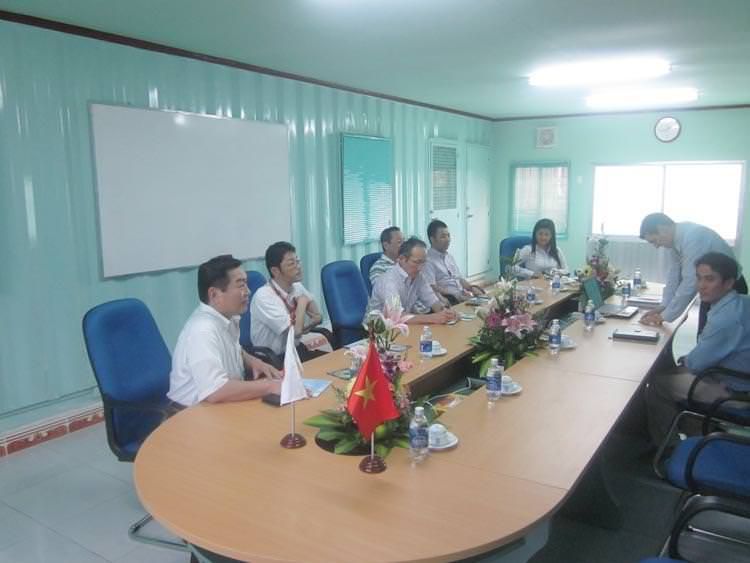 If we want to move forward quickly, we must have foresight, Tan Thanh Container is aiming to build a strong brand in the country and step by step reaching the international market. Previously, the market of semi trailers, containers in Vietnam were the private playground of foreign manufacturers, especially Chinese manufacturers such as CIMC, JUPITER. .. But since Tan Thanh Container was licensed by the Vietnam Inspection Department, with the production of Semi trailers, the market situation has changed, Tan Thanh's products with high quality, diversified designs, and design suitable to Vietnam's shipping characteristics have been trusted by customers, so far Tan Thanh Container accounts for about 40% of the market share on the market of Semi trailers of the country. Semi trailer products of Tan Thanh have been present on all roads of Vietnam, silently contributing to the process of goods circulation between regions, contributing to the socio-economic development of the country.
Tan Thanh Container is changing and growing day by day, taking advantage of the opportunity of Vietnam joining the WTO, the open world market Tan Thanh Container has taken the first steps related to export activities abroad. Over the past years, based on the prestige gained through the equipment supply packages for famous international projects: CMIT, SSIT, SPCT, SoundFest 2012 deep sea ports. .. Tan Thanh Container has exported a number of products. Semi trailers and containers to some foreign markets: Laos, Cambodia, Myanmar, Arab. .. These are the first steps to pave the way for Tan Thanh's overseas market expansion. While the domestic market is fiercely competitive, the economic crisis causes the purchasing power to decrease, the export-oriented development strategy is seen as the right direction to help the company achieve its growth plan in foreign currency collection for the country.
From www.tanthanhcontainer.com