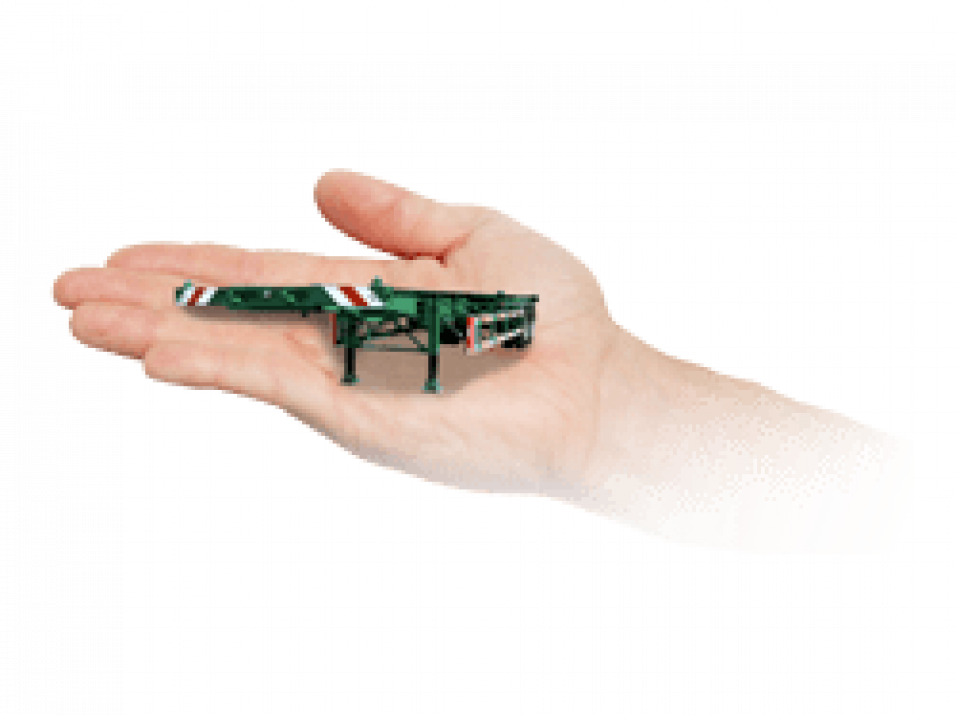 Established in 1996, through a long journey of more than 16 years of establishment and development, Tan Thanh Container has become the leading enterprise in Vietnam in the field of manufacturing and trading semi trailers, container and transportation. Every year, Tan Thanh containers provide the Vietnamese market with more than 1,200 ROM trailers with many different types, and hundreds of Tan Thanh's office containers have been present at major construction sites in the country. In the reefer container field, Tan Thanh's containers almost occupy the absolute market share compared to competitors. Tan Thanh's products have been present on all roads of the country, the image of freight convoys branded "Tan Thanh Container Co., Ltd" has become familiar to everyone. Tan Thanh Container is proud to be a supplier of equipment and solutions for major partners such as Metro, big C, Coopmart, PetroVietnam, Uinliver, Coca Cola, Hoa Binh corp, Cotecoin ... Currently, Tan Thanh container is planning to export the first orders to foreign markets: Cambodia, Arab, Sweden ...
Tan Thanh Container's success today is primarily due to the trust and use of products from customers for many years. Right from the beginning of the enterprise's establishment, the founders of Tan Thanh Container were determined to pursue the motto "Customer satisfaction is the goal and also the motivation of the company". Over the years, in order to concretize that determination, the Board of Directors has always trained generations of employees to realize a profound understanding of the importance of customers. Customers are the decisive factor in the survival of the business, the success of customers is also the success of the business.
In the new era, when global competition becomes fierce, where customers have many choices, Tan Thanh Container understands that in order to develop and accompany customers, it is necessary to create and promote strong positions. One of the strengths that sets Tan Thanh Container apart from other competitors across the country is customer service. Customer service is a series of activities designed to satisfy the maximum needs of customers. Tan Thanh Container provides a full range of services for customers before, during, and after purchasing products. Tan Thanh Container has always determined that customer service development is an investment for the future, a commitment of long-term cooperation between the company and the customers.
Regarding pre-sales service, Tan Thanh Container provides customers with consulting services related to products. Tan Thanh's staff always listen to understand customers, and advise customers exactly the products that customers need. At Tan Thanh Container, all sales staff and technicians are recruited with the first strict criterion: must love, must be passionate, enthusiastic, must consider customer satisfaction as joy, your own happiness. For that reason, Tan Thanh Container is always proud of a team of professional, responsive and caring staff. All employees know and perform 4 known "smile, apologize, thank, listen", resolutely fight against negative expressions, lack of transparency, and deceive customers. Tan Thanh's SMS PBX system will ensure that all information about new products, promotions, major events, relevant State policies are fully and accurately transferred to customers in the shortest time.
Services in sales of Tan Thanh Container ensure convenience for customers to pay in many forms such as transfer, cash, check, disbursement by banks ... All procedures and documents are settled fast from making a deposit until payment is completed, deliver the product at the request of the Customer. So, wherever you are, customers can still rest assured with the deposit, payment and product receipt to ensure the conditions as committed between customers and Tan Thanh Container.
After-sales service of Tan Thanh Container always gives customers maximum satisfaction. Right after the product is delivered, customers will be advised on how to safely use, protect and operate the equipment. All Tan Thanh ROM trailers are warranted for a period of 2 years. During those 2 years, customers can maintain, storm for free 6 times. For office containers, reefer containers for rental purposes, if something goes wrong, Tan Thanh will maintain them at Site free of charge within 24 hours. To maximize the diverse needs of customers, Tan Thanh Container has invested and put into operation the American Hunter weighing system. This is the alignment system of Semi trailers and tractors using the most modern technology in Vietnam today. In particular, Tan Thanh Container always has spare parts available to serve the repair work for all types of somi romooc. Spare parts of Tan Thanh Container are affordable, all are new, genuine parts of big and reputable suppliers like York, Fuwa, Casumina, ...
Periodically, the staff in charge of customer care of Tan Thanh Container will call customers to listen to customers' feelings when using the company's products and services. All customer comments are recorded objectively and honestly and conveyed to the Board of Directors. Based on these very valuable contributions, Tan Thanh Container performs a variety of product quality improvements, further improving service quality to satisfy the most diverse needs of customers.
Tan Thanh Container not only satisfies customers who buy products and services but always gives proper attention and investment to an equally important customer, that is internal customers, employees of Tan Thanh. Only when these customers get the satisfaction, they work enthusiastically, creatively and create the best products. That is why the Board of Directors always coordinates with the Trade Union in taking care of the material and spiritual life of the officers and employees. Tan Thanh Container always creates a professional, friendly working environment, many promotion opportunities, leaders regularly dialogue with employees, and listen to the employees' legitimate opinions and aspirations.
Tan Thanh Container is committed to always lead in product and service quality. For detailed information, please contact customer care department via hotline: 1900 57 57 38