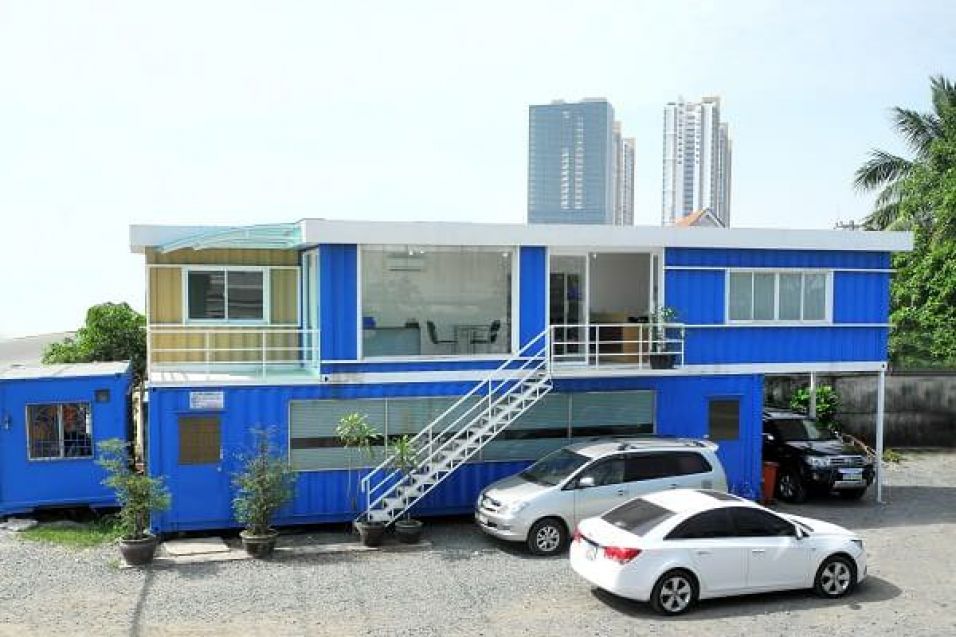 Today, along with the development of the economy, the need and thinking about aesthetics, interior and exterior for a house, a cafe or simply a small take away coffee stall etc. have also changed.
Over the past few years, more and more old containers have appeared in Vietnam that some Saigon residents have turned into shops and houses full of bold and strange looks. However, many customers are still wondering about the ability to resist hot sun, storm, weather conditions in Vietnam. In addition, the design of living utilities such as electricity, water, interior, etc.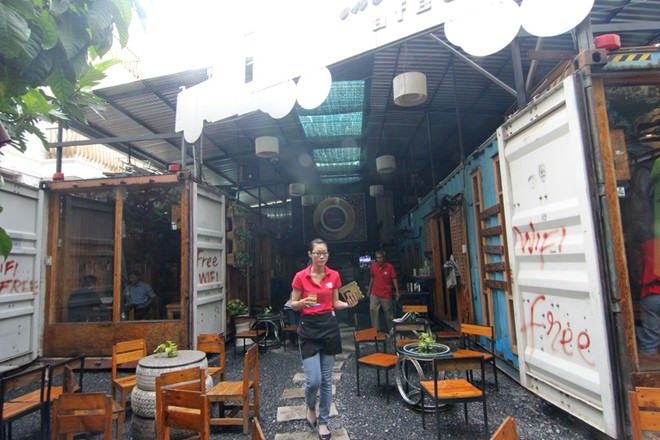 A coffee shop made of containers in Saigon
Currently, in HCMC, you can see many containers used for field offices for many construction projects. Mr. Sang, a technical specialist for a construction company in Thu Duc District, said most projects in Ho Chi Minh City have offices made of containers. The ability to absorb heat is high so these offices are usually located under tree canopy or shade. Air-conditioning is on all day to prevent heat.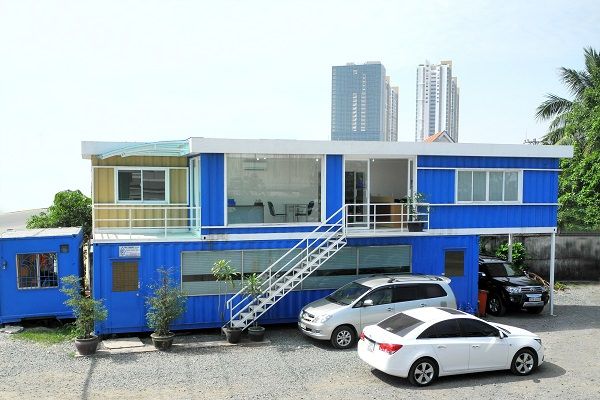 Tan Thanh Company's office is made of containers.
Currently, many customers are very interested in these supposed new trend products in Vietnam, but when contacting and learning about the container house, many customers are skeptical about the installation of drinking water systems, wastewater, electricity ... to ensure safety and environmental sanitation etc.
According to Mr. Vo Minh Hieu, the business director of the container house segment of Tan Thanh Company Container, a leading unit in container conversion in Vietnam, said that most of the containers used for house construction are imported from abroad. The durability of these barrels is relatively high and has good bearing capacity.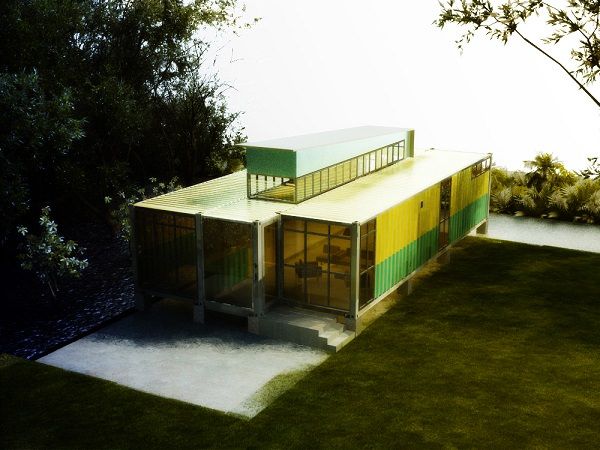 One of the beautifully designed container houses from Tan Thanh
However, Mr. Hieu said that assessing the quality of the house to meet customer needs or not depends on each design. Mr. Hieu also shared that when not using the air conditioner, the indoor temperature deviation is about 3 degrees Celsius compared to the outside. Because the areas of these types of houses are usually small, the cold air is easily spread quickly. Therefore, according to him, home buyers do not worry about spending electricity. The whole electrical system is also designed with a built-in wall to ensure prevention of fire and explosion ...
"Unfortunately, up to now, this type of house has not been on the list to be issued with a pink book or house ownership certificate because it is not in real estate," Hieu said.
From www.tanthanhcontainer.com