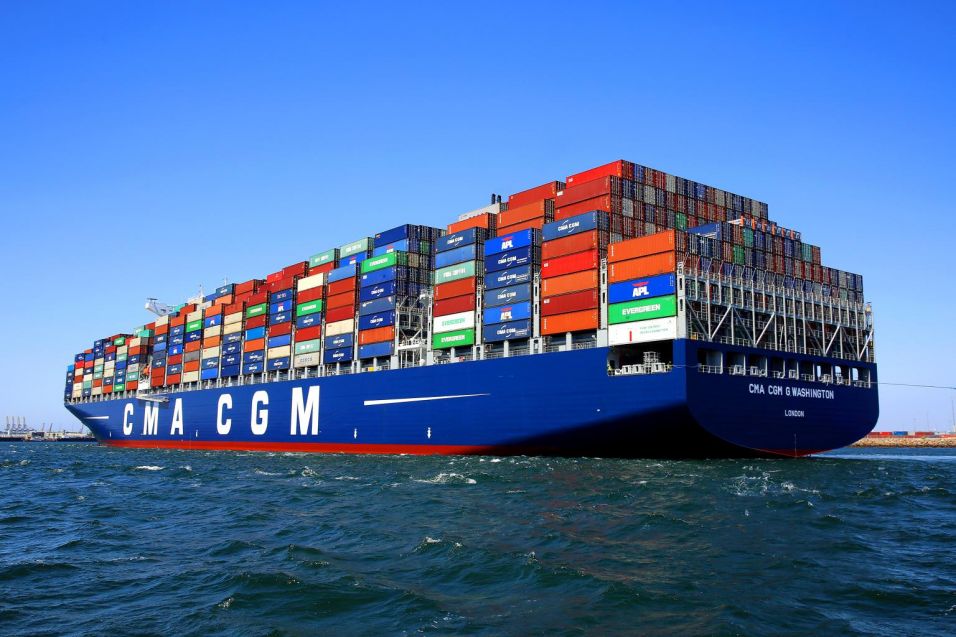 CMA CGM has published several new peak season surcharges (PSS) across the world, which will be effective from late July and August, 2021
Firstly, the marseille-based liner operator has introduced a PSS of €150 (US$178) per unit from North Europe, Scandinavia, and Poland to Colombia and the Dominican Republic, effective from 1 August.
On the same date, another CMA CGM PSS will be implemented from North Europe, Portugal, Faroe Islands, Scandinavia, and Poland, except France and United Kindom, to West Coast of South America and Mexico West Coast for dry, Out of Gauge (OOG), and reefer cargoes. The surcharge will be €500 (US$593) per TEU.
Five days later, the same surcharge will launch for the destinations of Ecuador and Colombia.
Furthermore, a PSS of US$1,000 per TEU with container gross weight equal or over 20 tons will be applied from Indian Subcontinent, Middle East Gulf, Red Sea, and Egypt to US East Coast, US Gulf & Canada East Coast, taking effect on 1 August.
In addition, the liner operator will add a PSS of €200 (US$237) per unit, from Greenock and Grangemouth in Scotland to East Coast Central America, the Caribbean and El Salvador, starting from 1 August, and 10 August for shipments to Colombia, Panama, Venezuela, and Puerto Rico.
Last but not least, a PSS of US$750 per TEU will be introduced on 21 July for dry cargoes, travelling from Indian Subcontinent, Middle East Gulf, Red Sea, and Egypt to Mauritania, Senegal, Gambia, Guinea (Conakry), Sierra Leone, Liberia, Côte d'Ivoire, Equatorial Guinea, Togo, Cape Verde, Guinea Bissau & Sao Tome.
Source: Container News