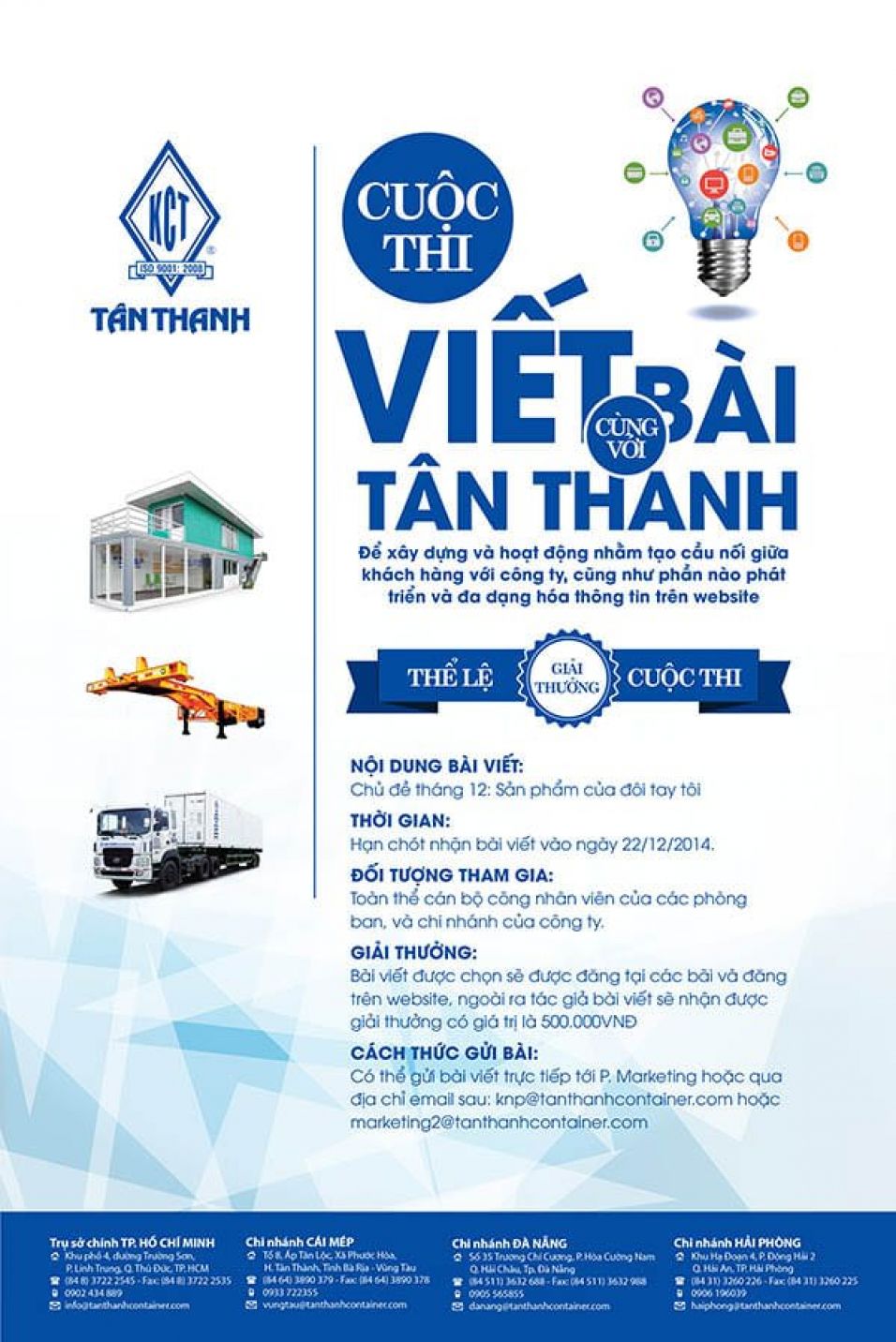 To promote Marketing activities and convey information of the Company to employees, General Director of Tan Thanh Company announced the writing of articles for the Company's Website as follows:
Website www.tanthanhcontainer.com is built and operated to create a bridge between customers at home and abroad, with employees, and company leaders. With the desire to develop and diversify information, as well as to promptly reflect news and products to Customers and Employees in the company, the Board of Directors of the Company respectfully informs Officers, Employees of the Departments, Branches of the company participate in writing articles to contribute to building the website more and more powerful in both quantity and quality for the article content.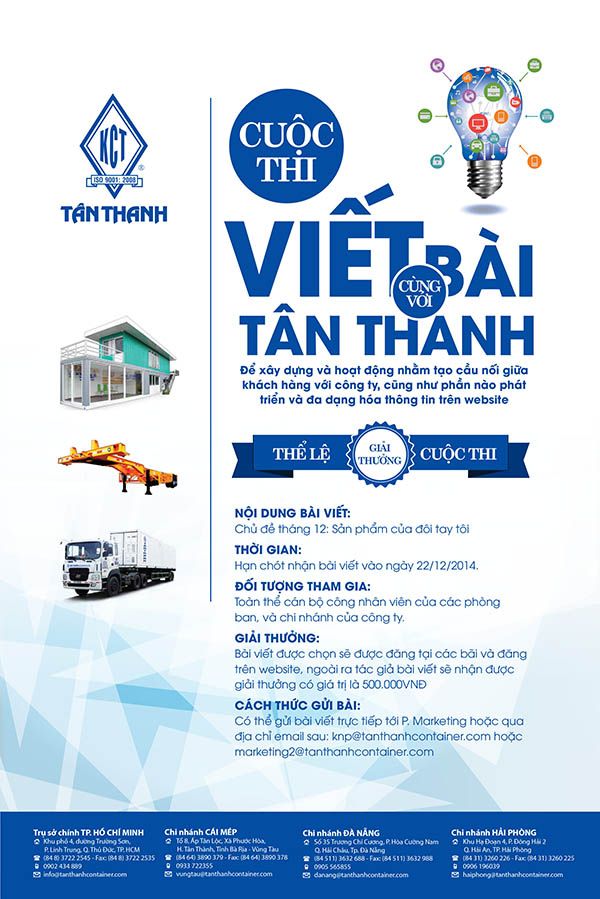 Content:
Topic for: "Products by my hands"
Time:
Deadline to receive articles on December 22, 2014.
Participants:
All officers and employees of departments, companies and branches.
Prize:
Selected articles will be posted in the yards and posted on the website, in addition, the article author will receive a prize worth VND 500,000 / article.
How to post:
The articles can be sent directly to Marketing Department or via the following email address:
knp@tanthanhcontainer.com hoặc marketing2@tanthanhcontainer.com