News
02/12/2020
40m3 Xitec Tank Trailers of Tan Thanh – Breakthrough in gasoline transportation in Vietnam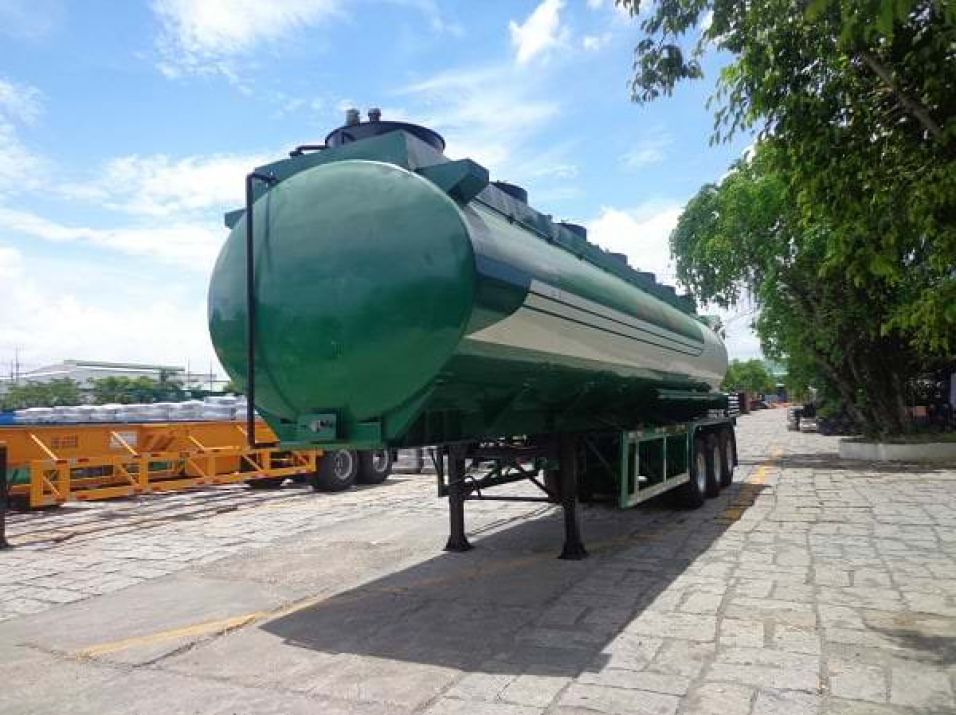 At present, there is an increasing situation in which some trucks transporting LPG and petroleum have not complied with the provisions of the law on ensuring the safety of Fight Prevention and Fighting during transportation; Some vehicles are not listed with the logo of dangerous goods, are not equipped with fire-fighting means, the conditions of the vehicle's trunk and grounding are not guaranteed, especially, some vehicles have not been granted a transport permit. To meet that demand, Vietnam - Petrolimex Petroleum Group has cooperated with Tan Thanh Container to research and design Xitec Tank Trailers carrying petroleum with volume 40m3.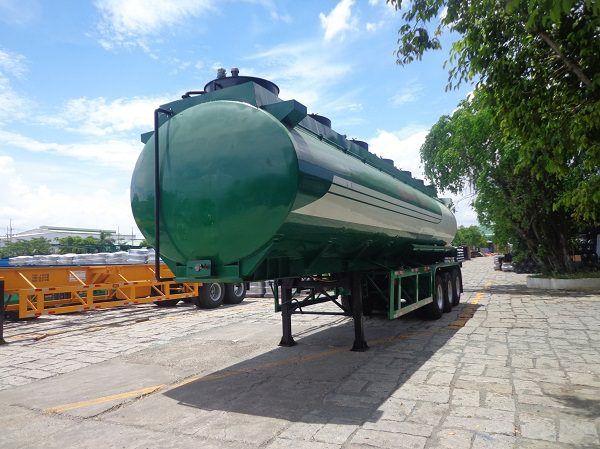 To analyze the Gasoline Xitec Tank Trailers carrying 6-compartment distributed by Petrolimex, even its name has also brought the most complete type of Xitec Tank Trailers with the function of operation, the only function is to carry fuel in general or gasoline in particular. Currently, the Gasoline Xitec Tank Trailers have many different models with different volumes, Tan Thanh introduces the 40m3 model that is commonly used by petroleum traders, or for companies with specialized vehicle teams.
Some key features of the Gasoline Xitec Tank Trailers of 40m3:
Xitec Tank Trailers with volume 40m3 manufactured by Petrolimex Company, Xitec is divided into 6 independent compartments, each compartment volume is 6/7/7/7/7/6 m3 with optional pump YB-80, pump flow 600-1000 liters/minute. Xitec tank trailer uses genuine HJ axles 13 tons 10 holes, HJ 8 leaf springs with tweezers with 2-way braking system, Sealco relay valves increases safety when operating. In addition, the Xitec Tank Trailers uses 11R22.5 Mooc tires built according to European standards for gasoline, explosion-proof support including large necks, bulkheads, steam lines, exhaust valves, technological pipelines.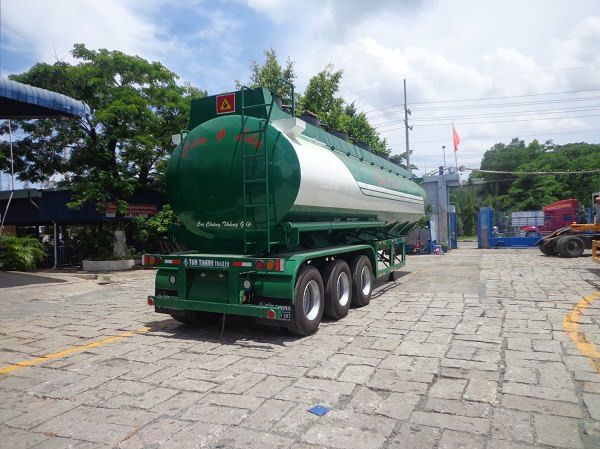 With a reputation for quality, the brand has been shaped for more than 20 years in the Vietnamese market, Tan Thanh Container is committed to Always leading in quality, constantly improving production technology, in order to provide the market with specialized Semi trailers products. Use the best quality to suit your transportation needs in Vietnam, especially for special goods like gasoline, oil, chemicals, etc.
Through the cooperation with Petrolimex, once again affirmed that Tan Thanh Container is the leading brand in Vietnam in the field of manufacturing and assembling Semi trailers. Besides, at present, Tan Thanh has successfully researched and produced 28.2 m3 asphalt trailer with heat pump technology located in the tank body.
The strong points of Tan Thanh gasoline tank trailers are as follows:
Large volume of 40m3, (currently only 25-26m3 tanker truck), saving transportation costs

Compartment volume according to customer requirements

There is an emergency lock valve that promptly closes all compartments in case of an incident, the close button is arranged in two positions around the trailer

The moat compartment baffles, which reduce the thrust of gasoline while transporting very efficiently, and also have parallel barriers of each compartment

The fuel entry necks of each compartment are in accordance with Vietnam Measurement Standards

The volume of the compartments are the same, suitable for gasoline depots in the South