Internal activities
07/01/2022
TAN THANH CONTAINER HAS BEEN AWARDED "TOP 30 GOLDEN BRANDS HCMC 2021"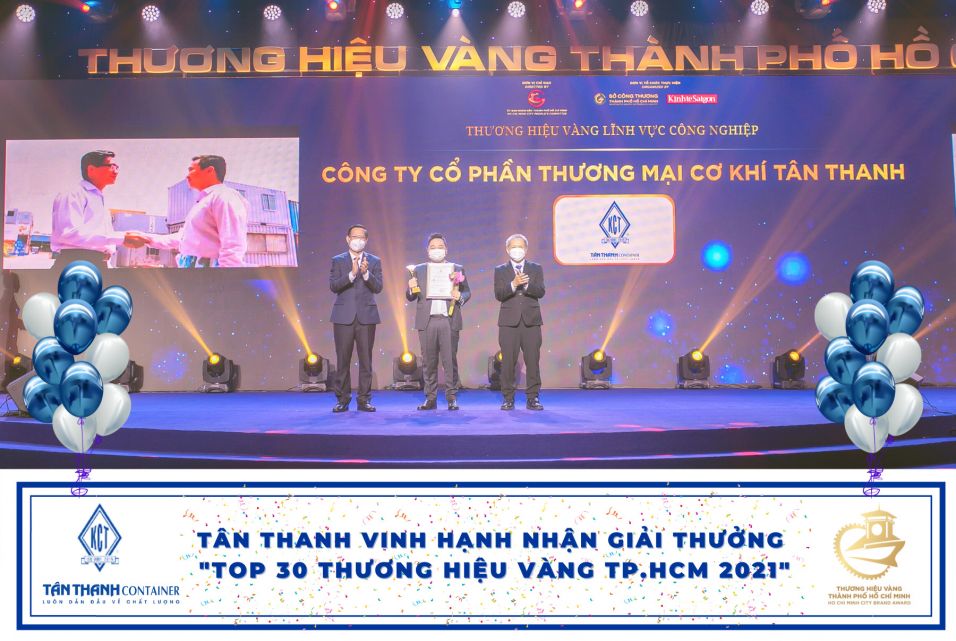 On the evening of January 6, Tan Thanh Mechanical Trading Corporation Company was awarded the Ho Chi Minh City Golden Brand Award by the People's Committee of Ho Chi Minh City in 2021. Mr. Kieu Cong Binh - Deputy General Director of Tan Thanh Company's trade on behalf of the company received the award. at the Awards Ceremony.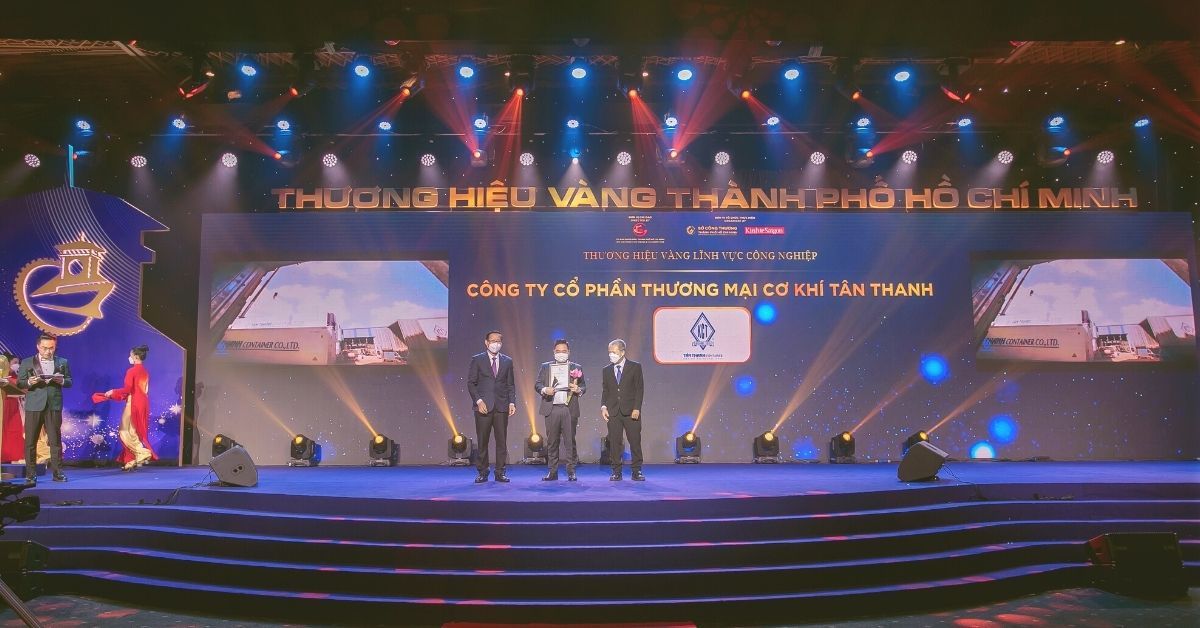 As one of 30 units awarded the Ho Chi Minh City Gold Brand Award in 2021 by the City People's Committee, in the past year, Tan Thanh company has overcome difficulties caused by the Covid-19 epidemic, and successfully completed the set plan. This award once again helps Tan Thanh prove the quality of its products to its partners and affirm its brand position in the market.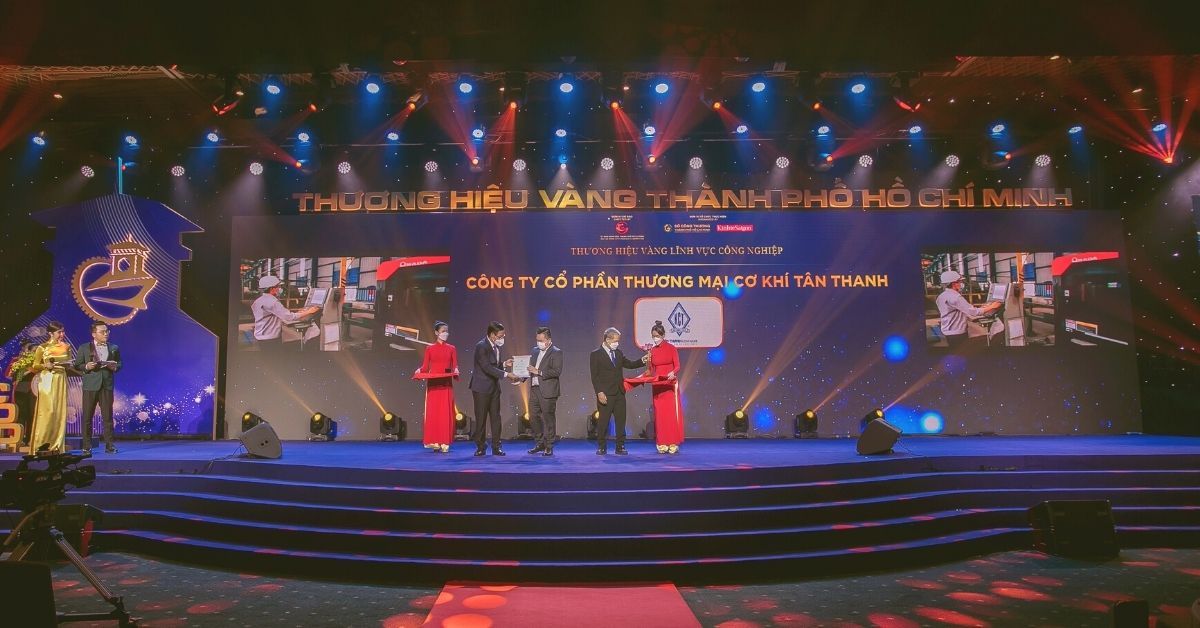 Tan Thanh Container has been devoted to the philosophy of "Always leading in quality" for more than 25 years, being a leading pioneer in the field of container recycling and semi-trailer production.
Once again, thank you to the organizers of the Ho Chi Minh City Golden Brand Award.