Internal activities
27/11/2020
Admission of a new Party Member by the Party Cell of Tan Thanh Corporation in 2015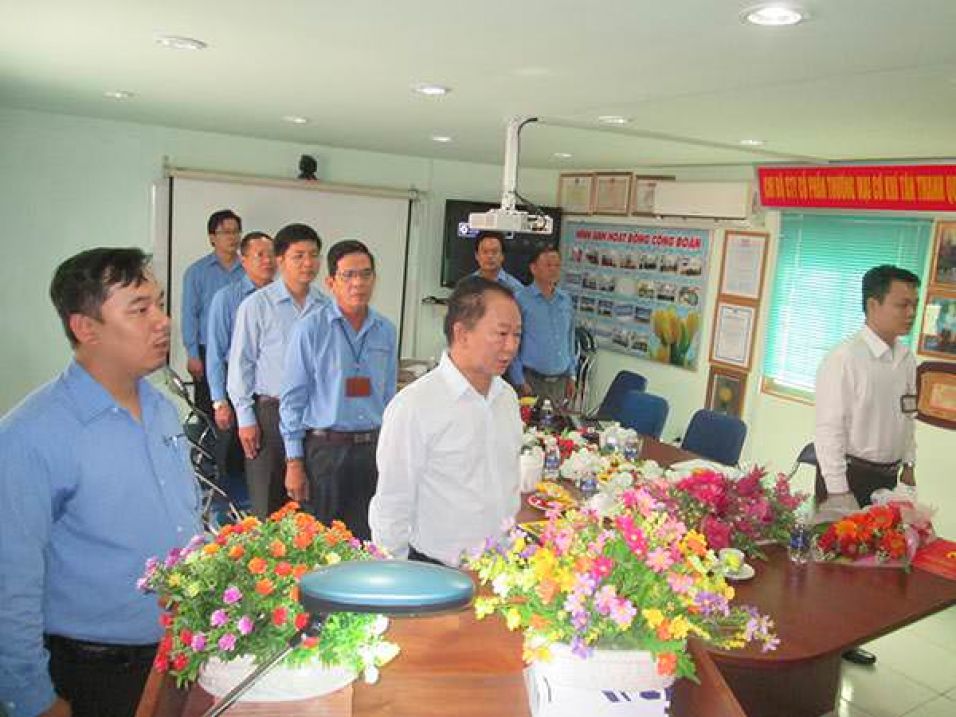 Fostering and admitting new party members plays an important role in the development of the Party, contributing to the development and improvement of the quality of the Party's grassroots organization in general and Party members individually. With that meaning, with the support of Tan Thanh's Party Cell and with the efforts of Mr. Le Anh Diep, on March 16, 2015, Mr. Le Anh Diep was admitted to the Communist Party of Vietnam.
The admission ceremony took place in accordance with the order and procedures for admitting new Party members with the participation of Mr. Kieu Cong Thanh - Secretary of Party Cell - Chairman of the Board of Directors, and all comrades, members of the Party Cell of Tan Thanh Mechanic and Trading Corporation.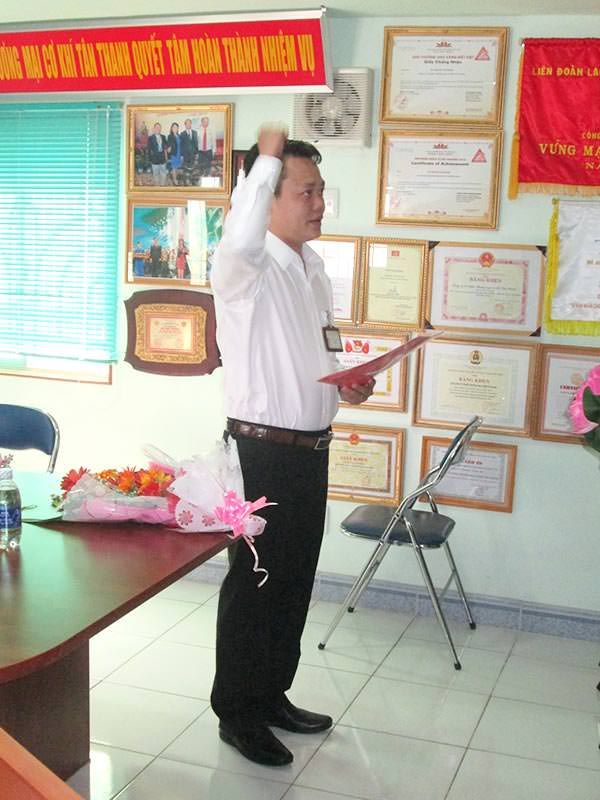 After the new Party member took an oath, Mr. Vu Anh Van informed duties, rights of a Party member, responsibility of the Party Cell and appointed a Party member to officially support  the new Party member.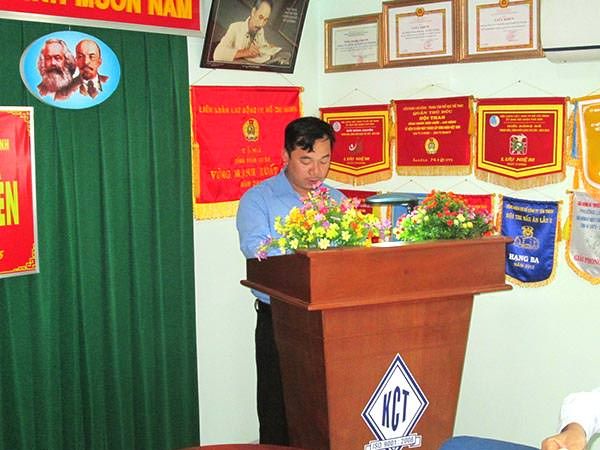 Mr. Kieu Cong Thanh Congratulated the new member and advised Mr. Le Anh Diep on responsibilities of a Party member, to try to fulfill all the assigned tasks with firm opinion and spirit, always learning in professional work to deserve to be a member of the Communist Party of Vietnam.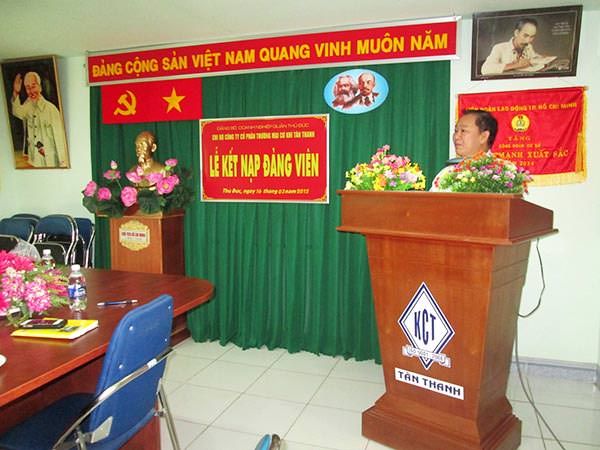 The Party's admission ceremony took place solemnly and successfully, hoping that Mr. Le Anh Diep, after being a member of the Party, will actively promote his pioneering role, exemplary character and contribute more to the development of the country.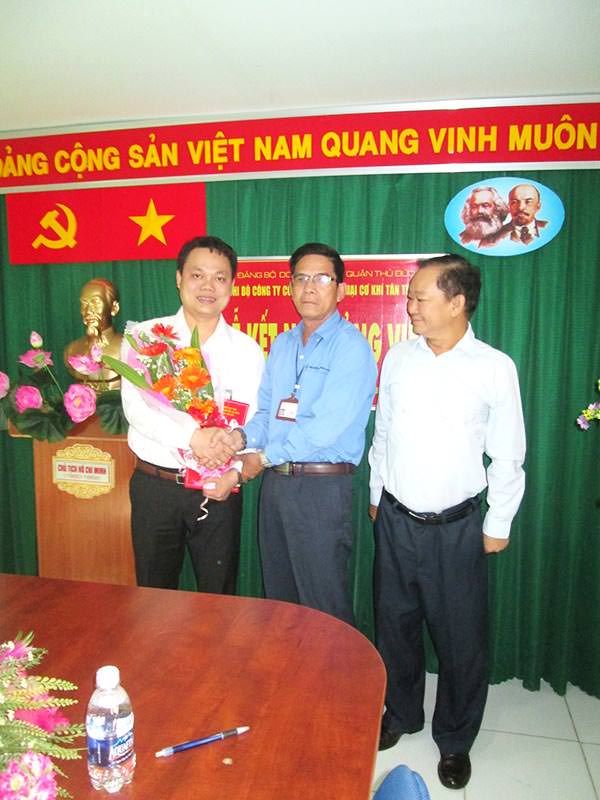 Accordingly, all the Party Cells need to unite to build strong and transparent cells, contribute to the development of Tan Thanh company, and contribute to the construction of the country, against individualism and bad stuff of hostile forces.
(Marketing Department)