Container
Container Sanitary
10 Feet Container mobile toilet (septic tank)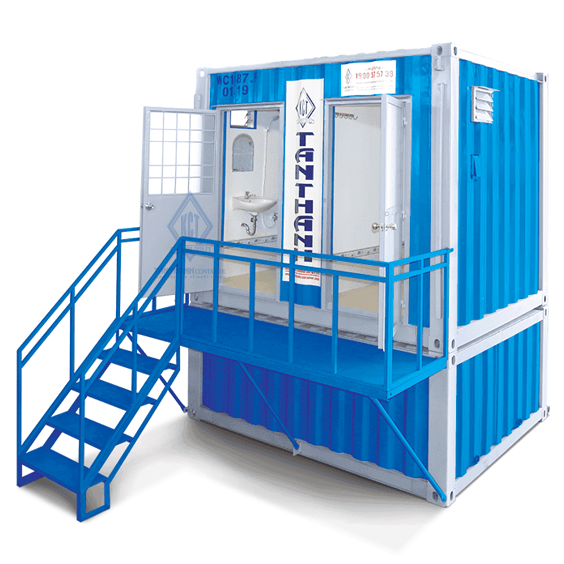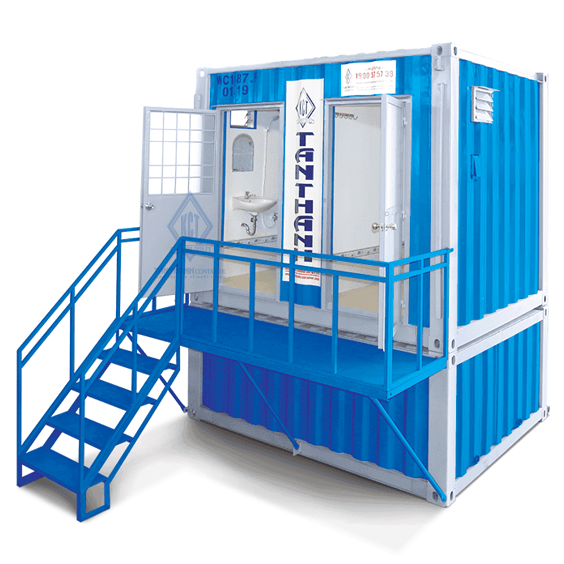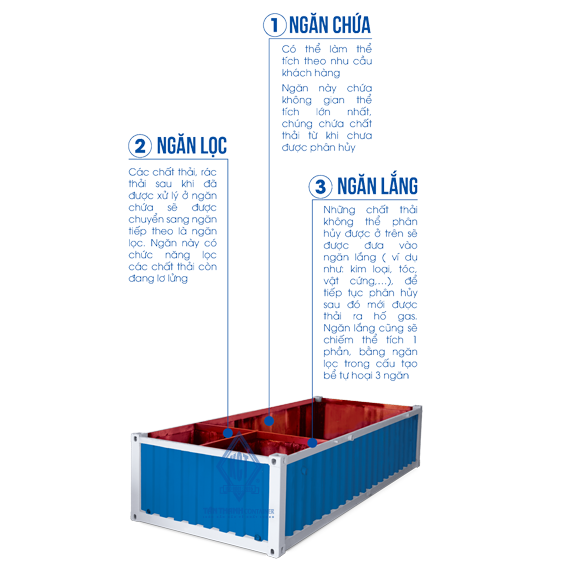 10 Feet Container mobile toilet (septic tank)
General information
| | |
| --- | --- |
| Length | 2.991 m |
| Width | 2.438 m |
| Door | 0 steel panel door (0.8 x 1.9 m) |
Details Products
Mobile toilet container (septic tank) is a toilet container with a small size, but has a toilet with a septic tank, very convenient for moving places, made from 10 feet dry container. . Mobile toilet containers (septic tanks) are widely used with construction contractors, companies, ... Each mobile toilet container (septic tank) is fully equipped with a toilet, wash basin, faucet lotus, and many other amenities.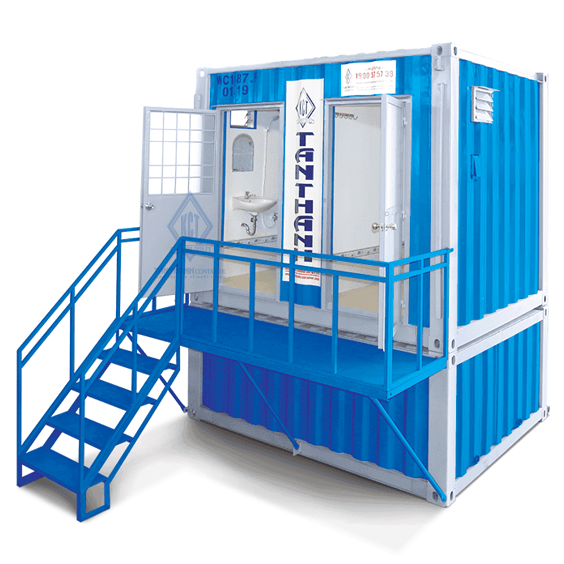 Advantages
Small in size, convenient and flexible
The structure is very sturdy, has very high durability, and a long service life
Clean, modern, luxurious, comfortable
Easily move to the desired location
Highly reusable, liquidation at a good price to recover capital
Fast construction time
Good insulation, soundproof, safe while using, and ensure the health of workers.
The price is cheaper than construction
Application
Making toilets at construction sites
Making toilets for houses, villas, mobile kiosks ...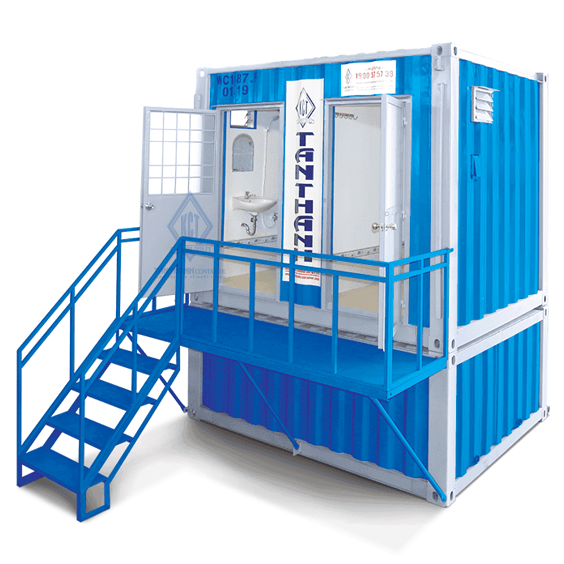 Specifications
10 FEET Container mobile toilet (septic tank)

PRODUCT

10 FEET Container mobile toilet (septic tank)

Trademark

KCT

DIMENSIONS

Length

2.991 m

Width

2.438 m

Height

Usable area

10 FEET Container mobile toilet (septic tank) – BASIC INTERIOR

CONTAINER SHELL

Made of used steel, like new 80%, according to international standards, technically well processed for Office.

SIDEWALL & CEILING

Framing (IRON V 3x5cm);

FOAM - pulyurethan insulation ceiling (new 100%, 3 cm thick);

FOAM - pulyurethan insulation sidewall (new 100%, 1.5 cm thick)

Mounted FIBER CEMENT board outside, brand SHERA (imported from Thailand), water painted.

FLOOR

By original wooden 3cm thick, spread simily on top

Or vinyl, ceramic floor or floor using mastic paint following customer requirements

DOOR

02 iron panel doors (0.8 x 1.9 m) with glass or white tea translucent decal, Circle Lock

PAINT

Paint 03 outer layers with paint resistant to the marine environment, especially with anti-corrosion bottom paint.

TOILET AMENITIES

The container is divided into 2 rooms, each room is equipped with:

Anti-slip glazed tile flooring

01 partition

01 aluminum door

01 lavabo

01 toilet

01 lamp (0.6m)

01 mirror

01 towel rack

01 spray

01 paper box

01 basket for garbage

01 shower

01 500 liter plastic water tank

Water supply and drainage system by PVC pipes

WASTE TREATMENT TANK

01 waste treatment tank installed at the bottom to the toilet container

IDENTIFICATION SYSTEM

Color paint, stamp and logo following customers' requirements
Contact Now
Tan Thanh
24/7
support!