Container
Container Sanitary
20 feet sanitary container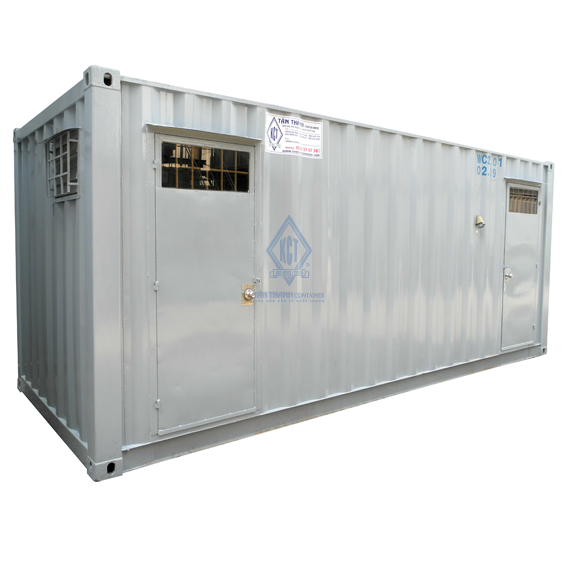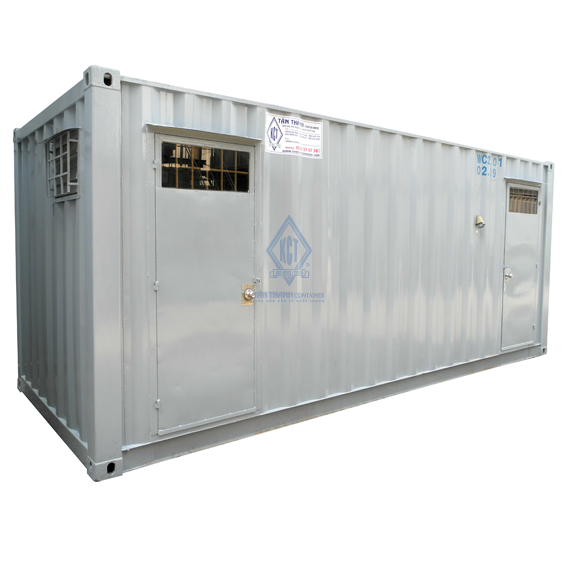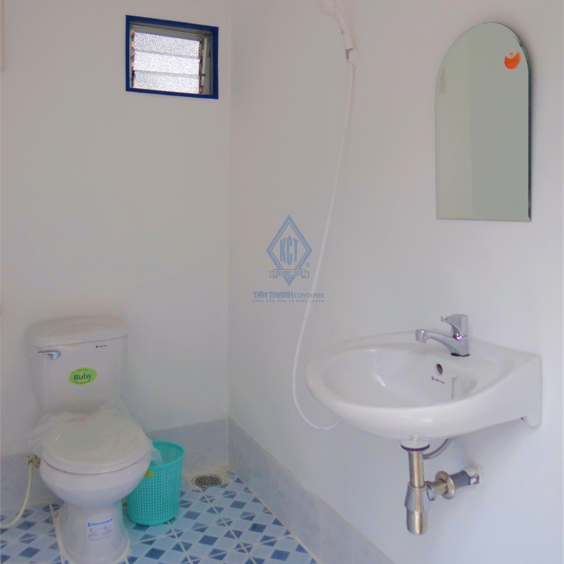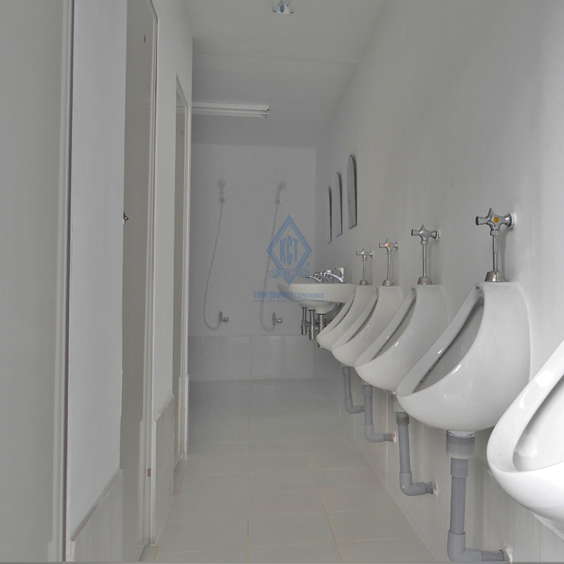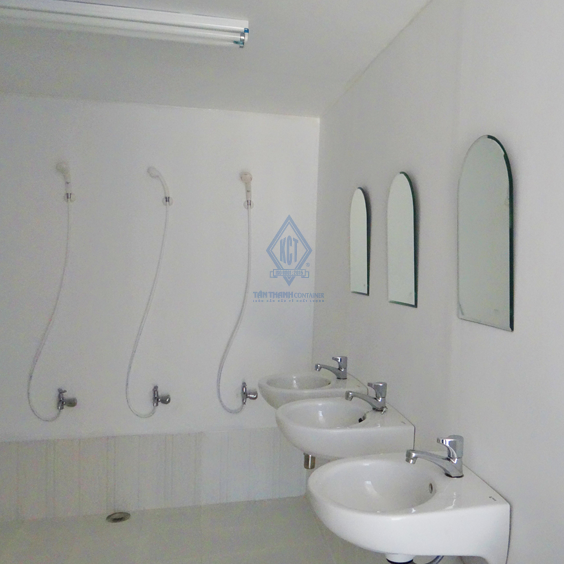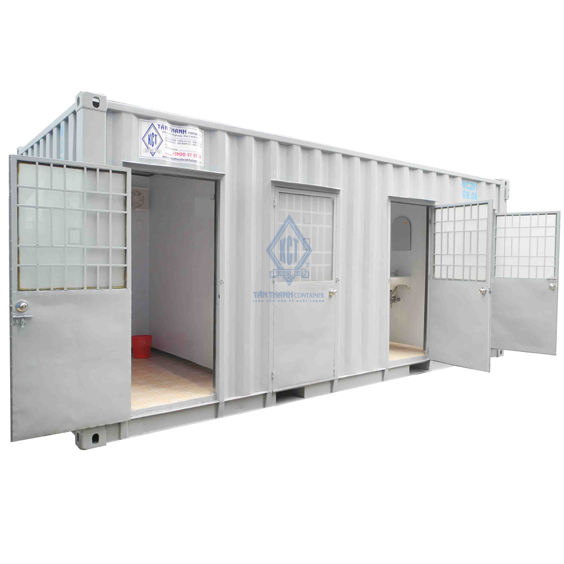 20 feet sanitary container
General information
| | |
| --- | --- |
| Overall Length | 6,058 m |
| Overall Width | 2,438 m |
| Overall Height | 2,591 m |
Details Products
A 20 foot sanitary container is a moderately sized form of sanitary container constructed from a 20 feet dry container. Sanitary 20 feet container is widely used with construction contractors, companies, mobile offices ... Each 20 foot toilet container is divided into 4 bathrooms, fully equipped with 4 small bathrooms including toilet, washers, showers, and more.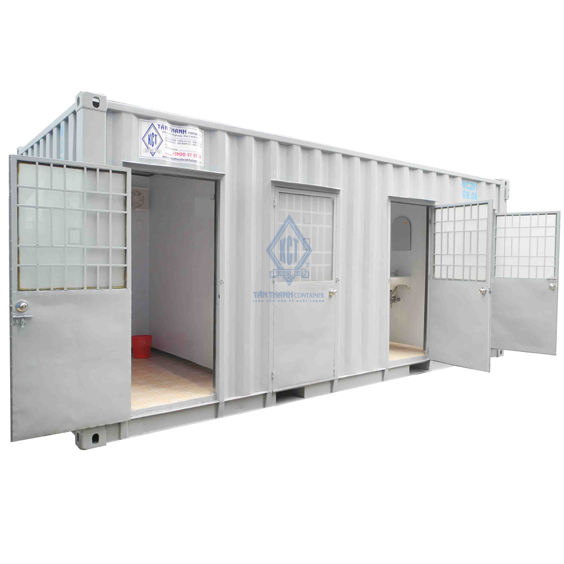 Advantages
Small in size, convenient and flexible
The structure is very sturdy, has very high durability, and a long service life
Clean, modern, luxurious, comfortable
Easily move to the desired location
Has high reusability, can be liquidated at a good price to recover capital
Fast construction time
Good insulation, soundproof, safe while using, and ensure the health of workers.
The price is cheaper than construction
Application
Making toilets at construction sites
Making toilets for houses, villas, resorts ...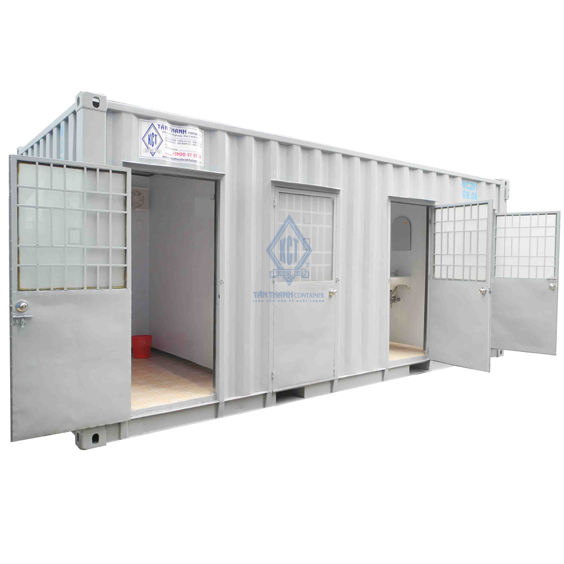 Specifications
20' SANITARY CONTAINER
TYPE
20' SANITARY CONTAINER
MODEL
KCT
CONTAINER
Second hand container,ISO Standard – 80% quality
DIMENSION
Overall Length
6.058 mm
Overall Width
2.438 mm
Overall Height
2.591 mm
MATERIAL
Steel frame, Foam, Fibre-Cement, Electrical System
EQUIPMENT
Fan, Shutter, Door, Air conditione & Heater water (if requested)
20 FEET SANITARY CONTAINER – INTERIOR BASIC DESIGN
WALL & CEILING CONTAINER
Steel frame structure (3 x 5 cm)
Heatproof foam rubber mattress – thickness 3 cm
Wall for insulation PU – Thickness 3cm
Artificial plank pressed container wall (cement fibre), soundproof, waterproof, fireproof
Luxurious color, high durability, easy to clean paint
FLOOR CONTAINER
Original wooden floor – Thickness 2.8 cm
Use brick (ceramic)
DOOR
04 steel panel door (0,8 x 1,9m)Decorate blue colored glass and hand- held handle
WINDOW
04 window (0,3 x 0,4 m)
Steel frame bar for protection
ELECTRONIC
Retaining wall clamps the whole system
2 Contacts per room (light and fan)
1 CB source 32A, 1 phase outside
PAINTING
3 coats of painting outside by the paint againts the sea environment
Special dress with anti-corrosion hat
TOILET ROOM
4 toilets rooms (1,38 x 2,42 m)
Ceramic floor – 1 single light (0,6 m)
1 fan – 1 shutter – Draining system (drain cock) – 1 toilet bowl – 1 garbage paper + 1 paper case – 1 plastic garbage bin – 1 mirror – 1 suspension hook- 1 water funnel – 1 500liter water tank
MARKING
All Marking Logo and painting as customer requirement
Contact Now
Tan Thanh
24/7
support!