Export semi-trailers
02 axles 40 feet gooseneck semi trailer for export N42-CC-EX-03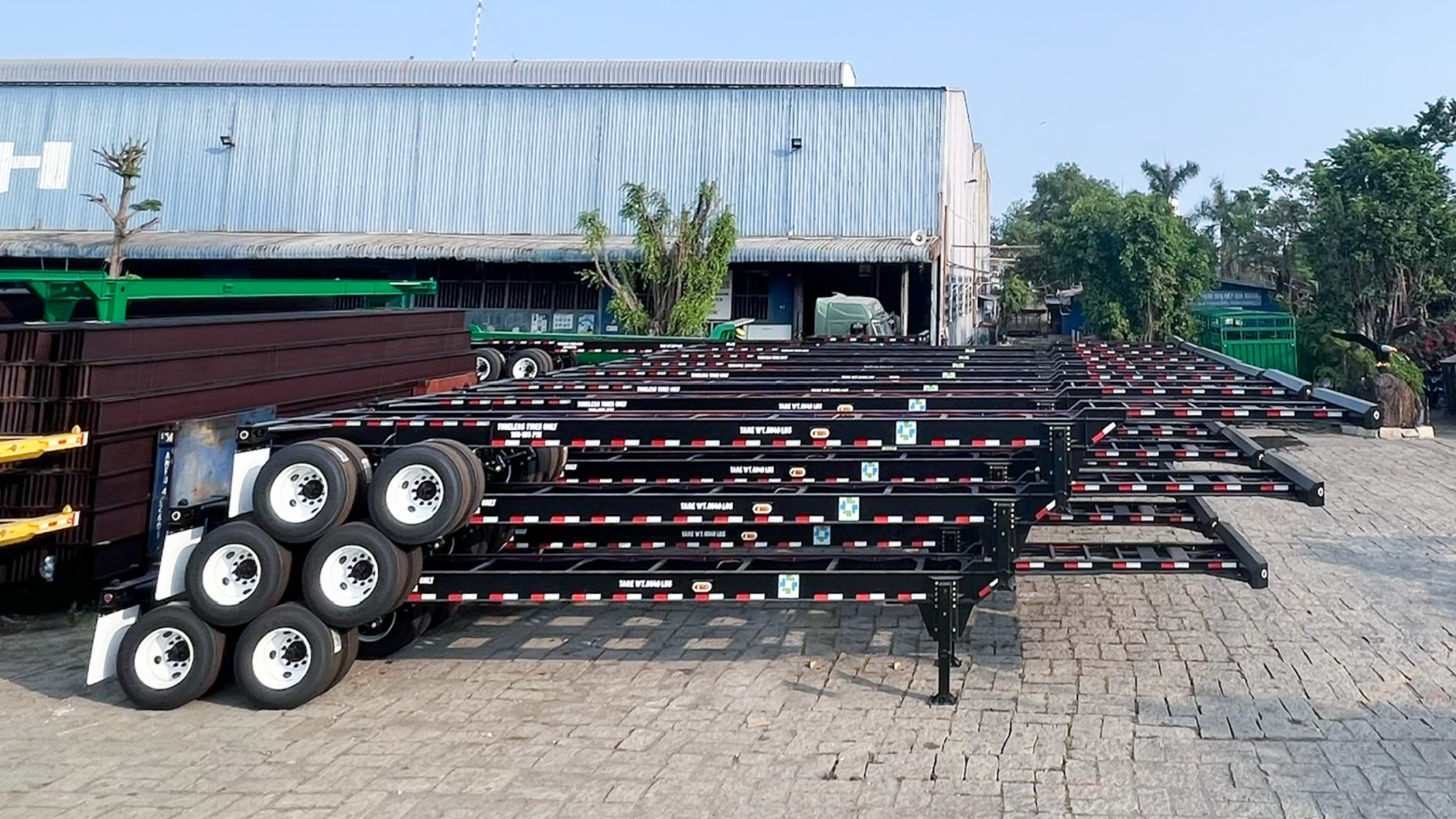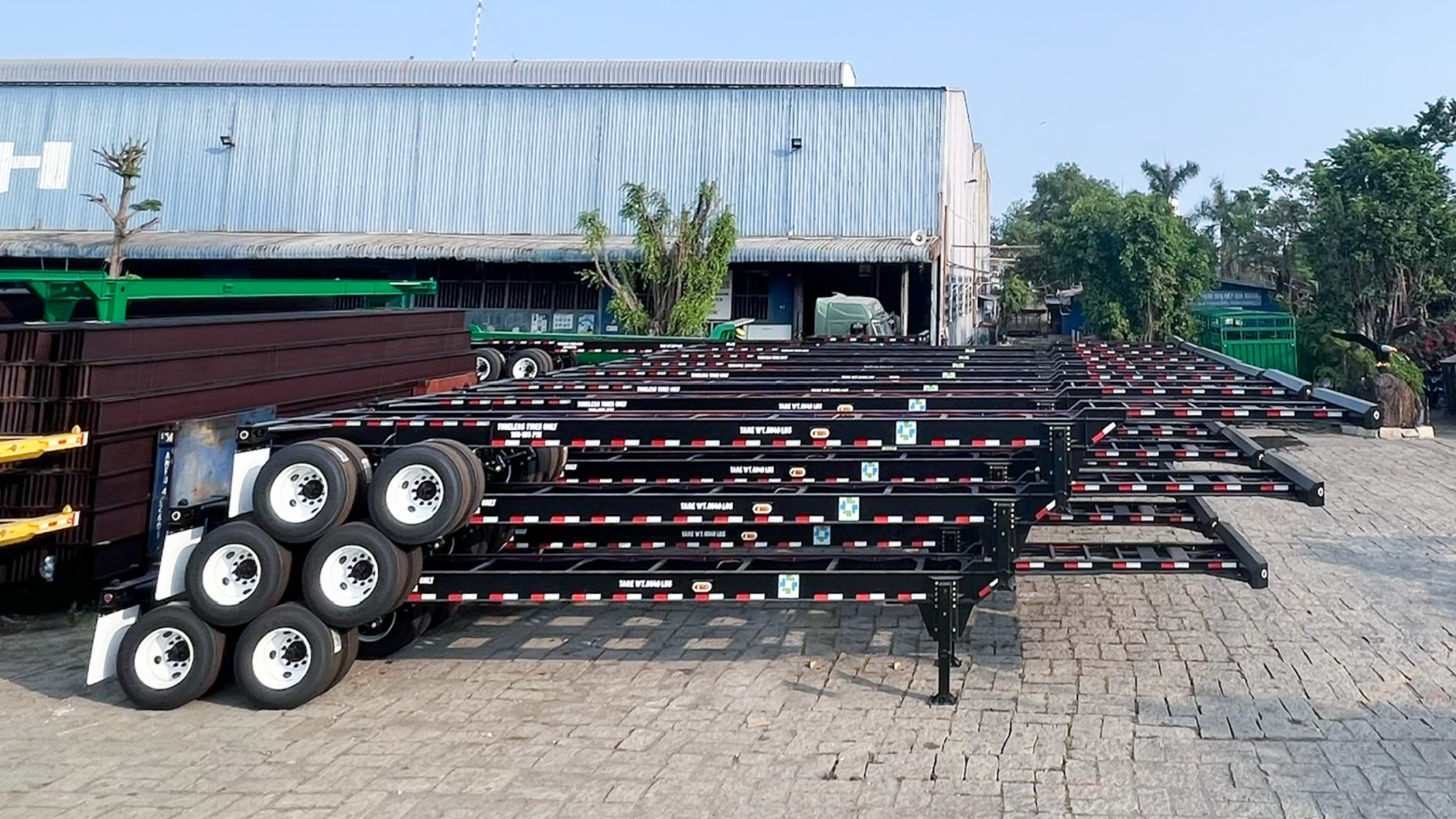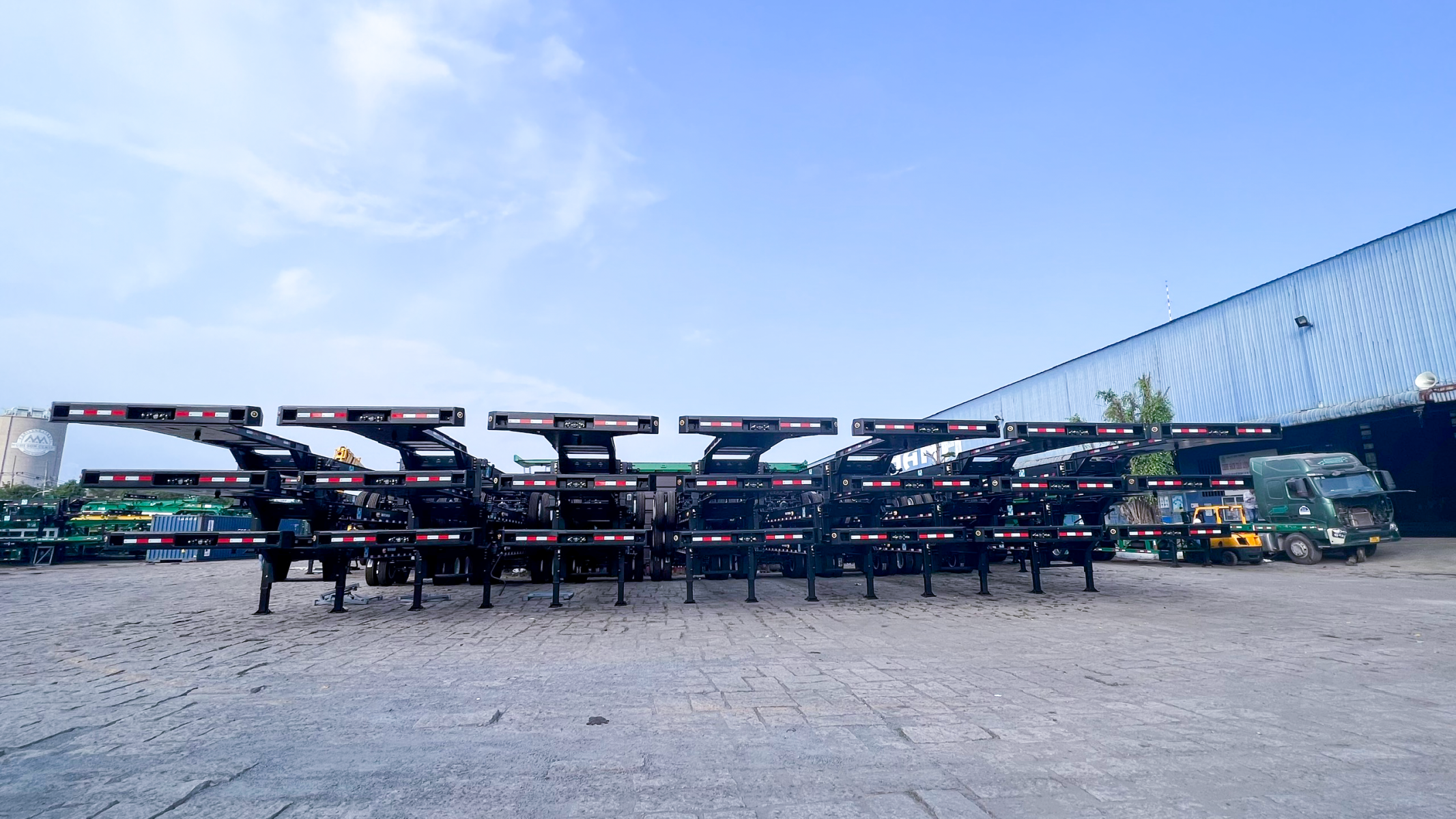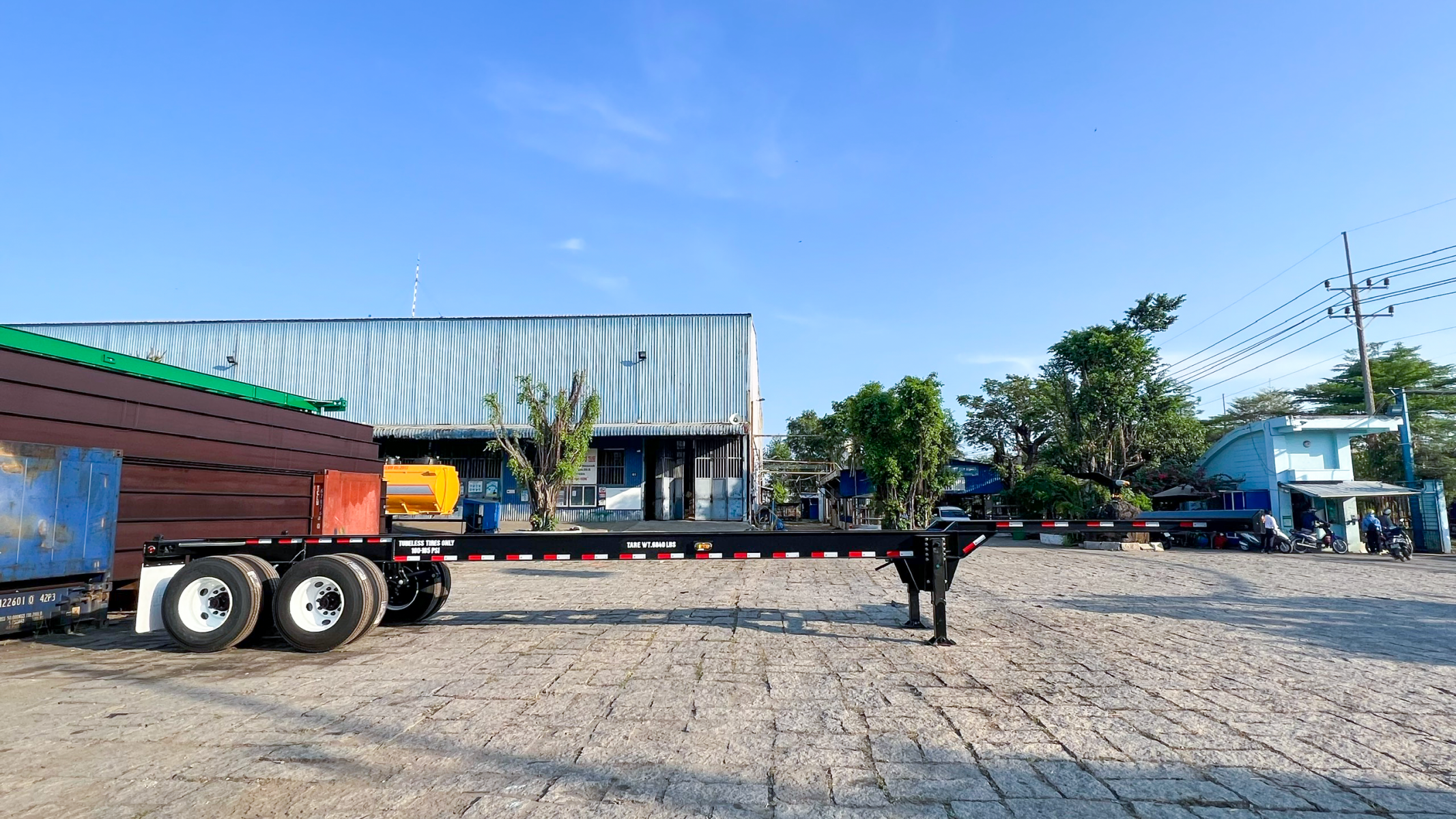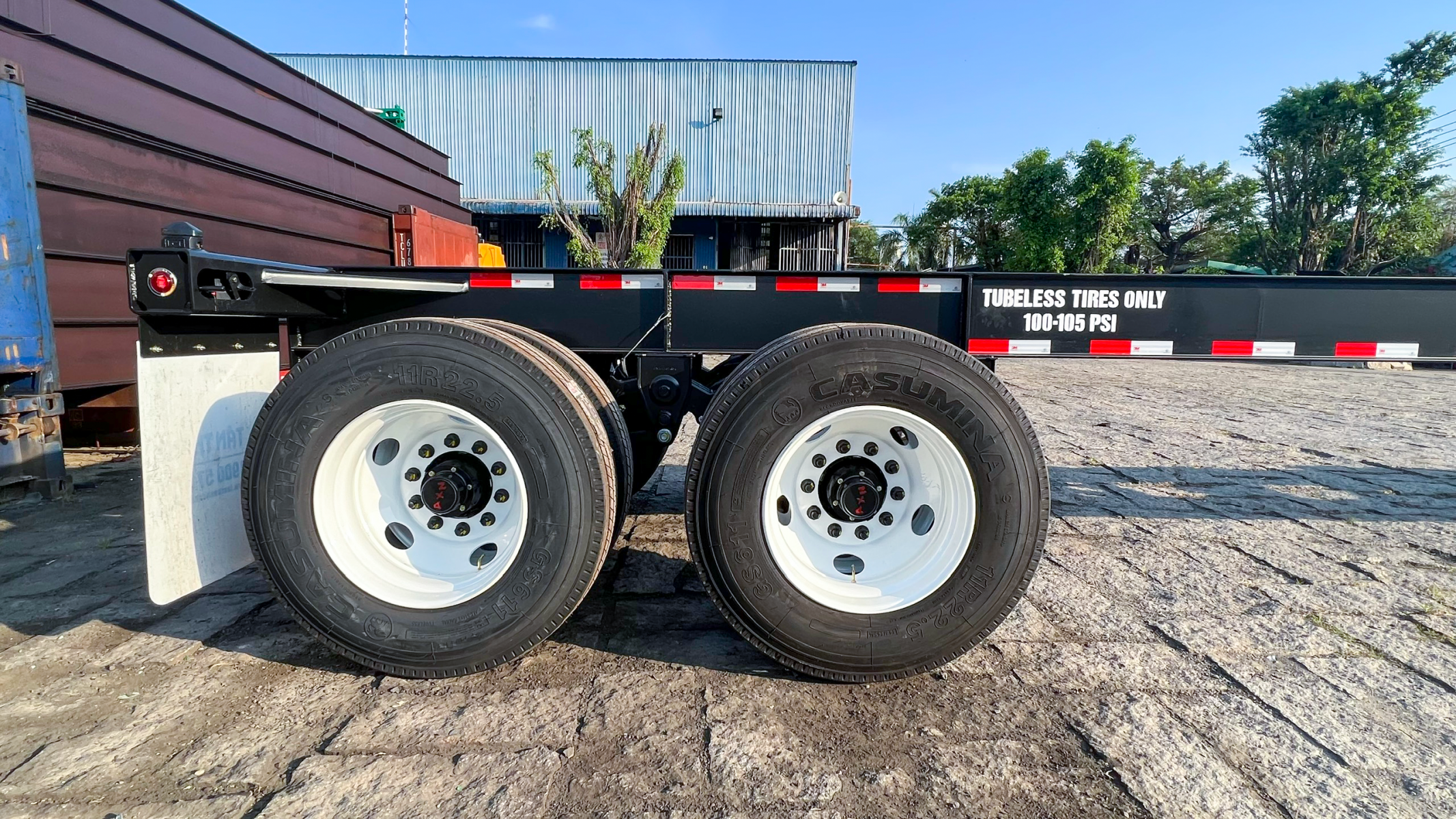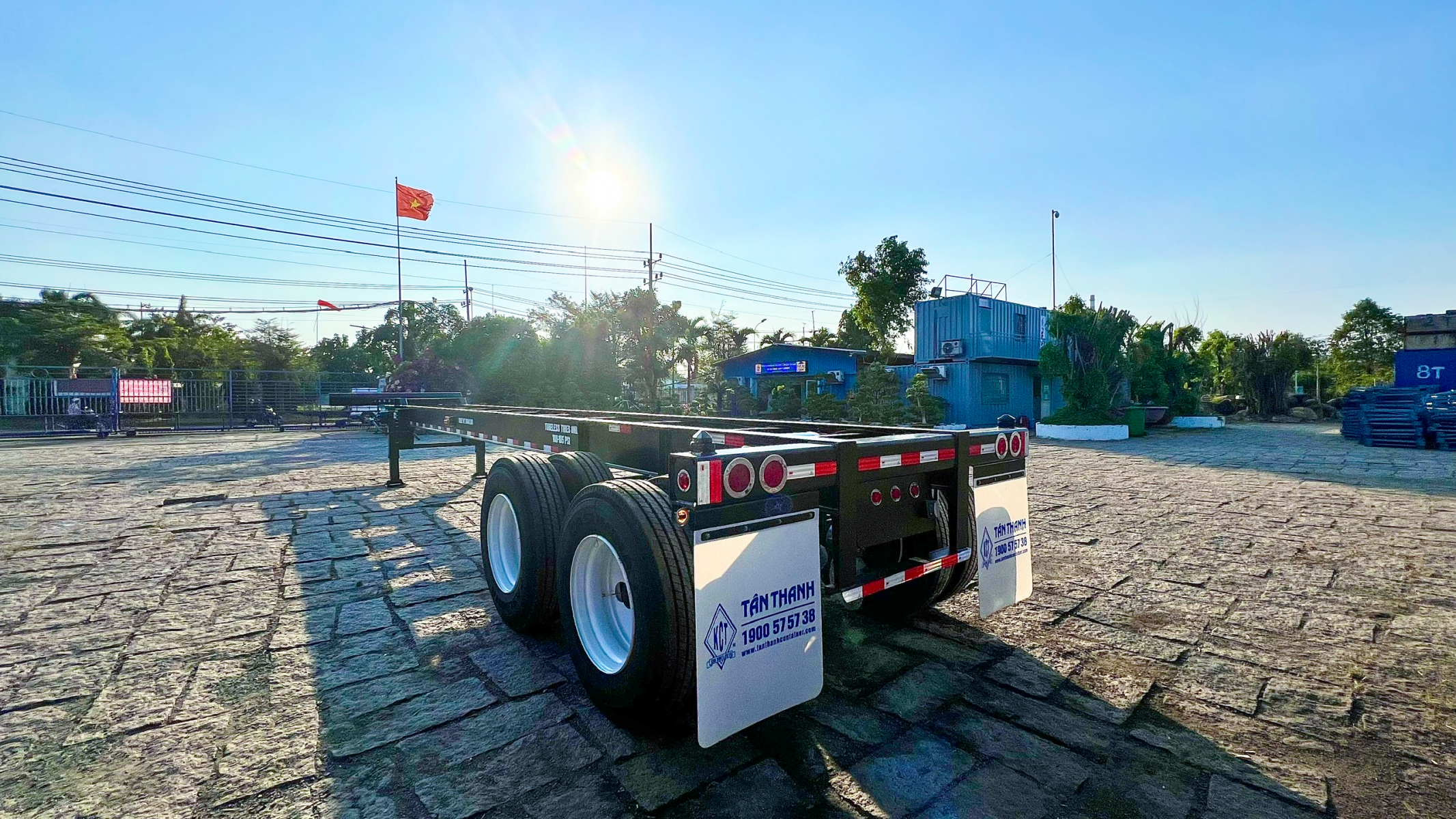 02 axles 40 feet gooseneck semi trailer for export N42-CC-EX-03
Contact
This is only a reference price. For details, please get in touch with Tan Thanh Container!
General information
| | |
| --- | --- |
| SKU: | N42-CC-EX-03 |
| Length - Width - Height | 12,446 - 2,438 - 1,473 mm |
| Total load:: | 31750 kg |
| Warranty: | 3 years |
Details Products
N42-CC-EX-03 gooseneck semi-trailer is designed for North American market has a superior design specialized for containers with a high load capacity of more than 31 tons and good durability; this is the perfect choice for logistics units and businesses. Industries with large volumes of goods need to be transported.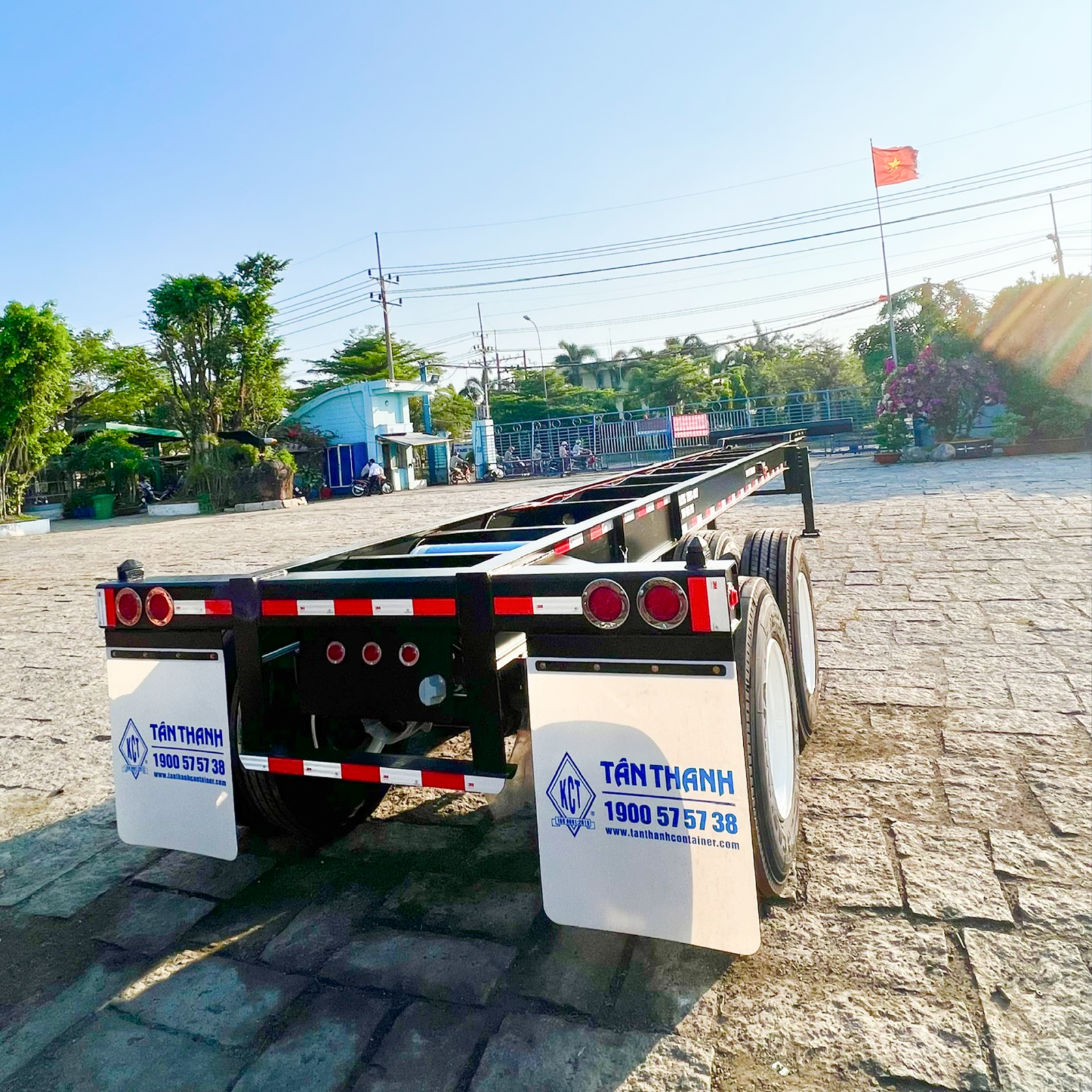 Advantages
1. Superior design: N42-CC-EX-03 40 feet skeleton gooseneck semi-trailer owns a combination I-beam made of ASTM A572 grade 50 steel with a solid structure, providing high load-carrying capacity.

2. Genuine suspension and landing gear: help the vehicle runs stably, grip the road and increase the durability of the vehicle over time.

3. Braking system equipped with ABS Wabco Valve: makes the vehicle brake faster, has high durability, is rated as the leading prestige in the world market today.

4. Genuine tires: help the vehicle have a high load, less wear and tear.

5. North - Central - South Vietnam warranty system: the product is warranted for 3 years on the North - Central - South branch system, convenient for moving the vehicle to the warranty station.

6. Super durable paint layer: The chassis uses the technology of shot blasting, powder coating and curing to increase the life of the vehicle.
Application
02 axles 40 feet gooseneck semi-trailer N42-CC-EX-03 Container semi-trailer/container chassis is specially designed to carry containers with relatively high loads, for applications running in ports or road transportation. Suitable for North American market.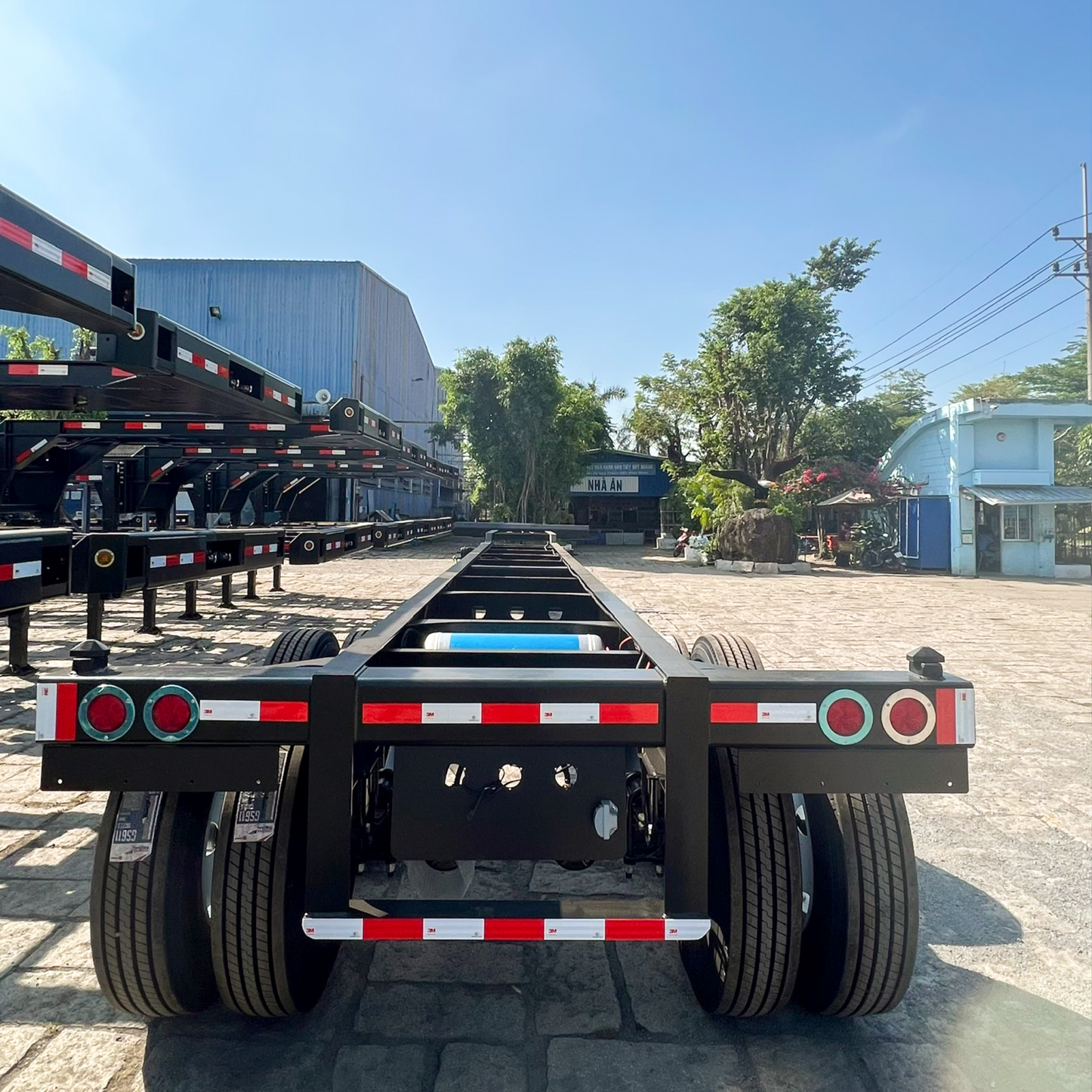 Specifications
Trademark
KCT
Manufactured by
Tan Thanh Trading Mechanic Corporation
Number
N42-CC-EX-03
Dimension
Overall Length
12446 mm
Overall Width
2438 mm
Overall Height
1473 mm
Structural weight rating
Tare Weight
3100 kg
Payload
28650 kg
G.V.W.R
31750 kg
Structure
Main Beam
W12@19lb/ft hot-rolled I beam, 12" deep, 4" wide flanges, ASTM A572 Grade 50 steel or quivalent
Gooseneck beam
5-1/4" x 4",1/2" thick flange and 1/4" thick web prefabricated "I" beam, high-strength GR50 steel
Crossmember
3/16" thck x 3" wide x 9" deep channel
King Pin
2" diameter, JOST brand
Front locking pin
KCT brand
Rear Twist lock
KCT
Landing gear
AXN brand
Axles
Brand AXN, 5" diameter having a capacity of 22500 pounds minimum
Suspensions
AXN with three - leaf Springs pack
Brake System
ABS WAbco valve, Dual line trailer brake system, 30/30 air chamber
Tires
Casumina brands
Rims
sunrise brand
Coatings
Powder coating shall be utilized on entire chassis. Brand Akzo, green color
ELECTRICAL SYSTEM
12v DC electric system, sevem-way electrical receptable
Warranty
3 years
Contact Now
Tan Thanh
24/7
support!