In order to improve the understanding of new employees about the company, on August 29 and 30, 2014, Tan Thanh Human Resources and Administration Department held an integration training session for new employees in the company in August 2014. Heads, deputy heads of departments, and specialists representing functional departments of the company directly participated in teaching and guiding new employees.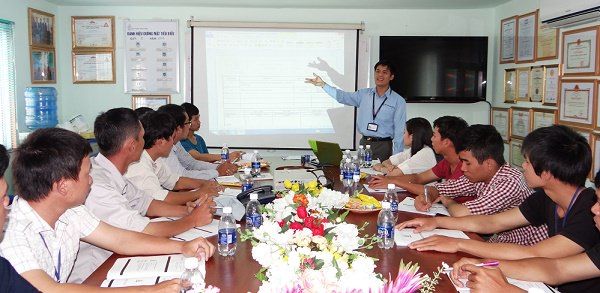 Mr. Mai Duc Thinh - Chief Executive Officer of the General Director Office directly introduced an overview of the history of the company formation, vision and mission, business field, organizational system, branch network, middle development orientation and long-term, quality management system ISO 9001: 2008, achievements and awards that Tan Thanh has achieved.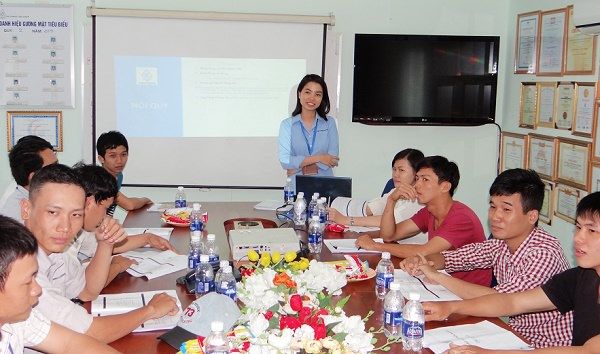 Ms. Le Thi Phuong, an officer of the human resources department, introduced new employees about the company's regimes, policies, salary and bonus calculation, labor regulations, labor safety, fire prevention, and labor discipline.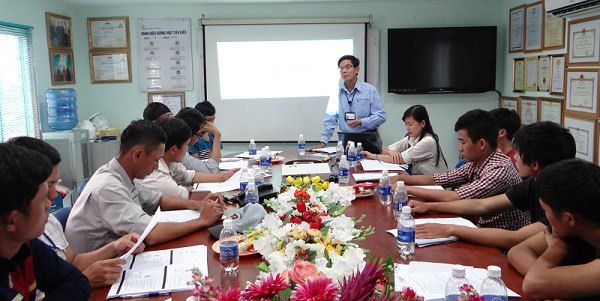 Mr. Tran Van Hung - President of Tan Thanh Trade Union introduced about the history, position and functional role of the Trade Union in taking care of life, protecting legitimate rights and interests of employees. Mr. Hung emphasized the glorious achievements that Tan Thanh trade union has achieved, in which he firstly thanked the support and active activities of many generations of Trade Union members.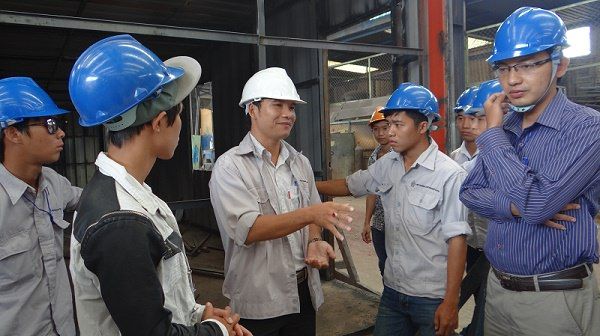 Mr. Vo Van Dien - Technical Manager of Depot 2 instructed the trainees on manufacturing techniques of dry containers and office containers. The content of the module includes: overview of containers, classification of containers, production equipment and machinery, processes to convert dry containers into office containers serving construction sites and other civil purposes.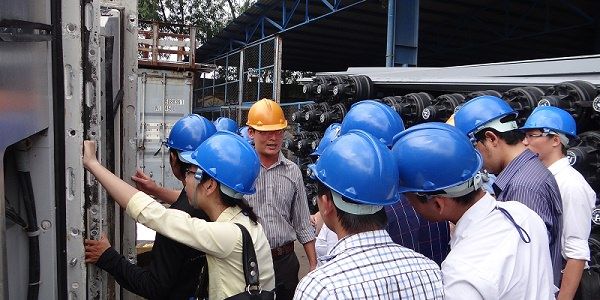 Mr. Tran Van Hung - Technical Manager of Depot 4 was in charge of training on Tan Thanh refrigerated container production technique, service workshop scale, shaft alignment system, warranty, maintenance, repair and semi-trailer renovation.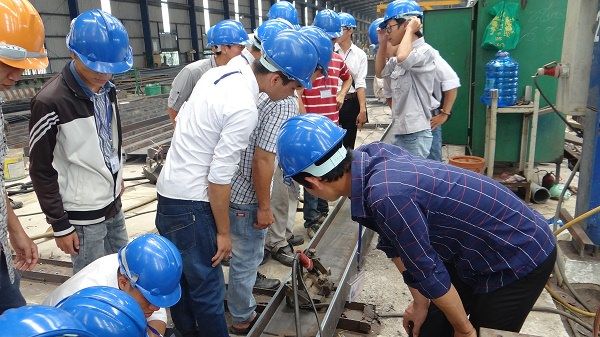 In the afternoon of August 30, the delegation visited and surveyed the actual production of semi-trailer in Hiep Phuoc Industrial Park, Nha Be. There, the trainees were able to witness the process of producing the complete semi-trailer from the beginning to the factory acceptance stage. The delegation was also introduced about the equipment, technical standards and semi-trailer production capacity of Tan Thanh. In the afternoon of the same day, the trainees also took a test on their trained knowledge.
Integration training is a monthly activity held in Tan Thanh helping employees quickly integrate and develop a sustainable career at the company.