Internal activities
15/12/2020
Tan Thanh started the fourth traditional football league - Happy new year 2016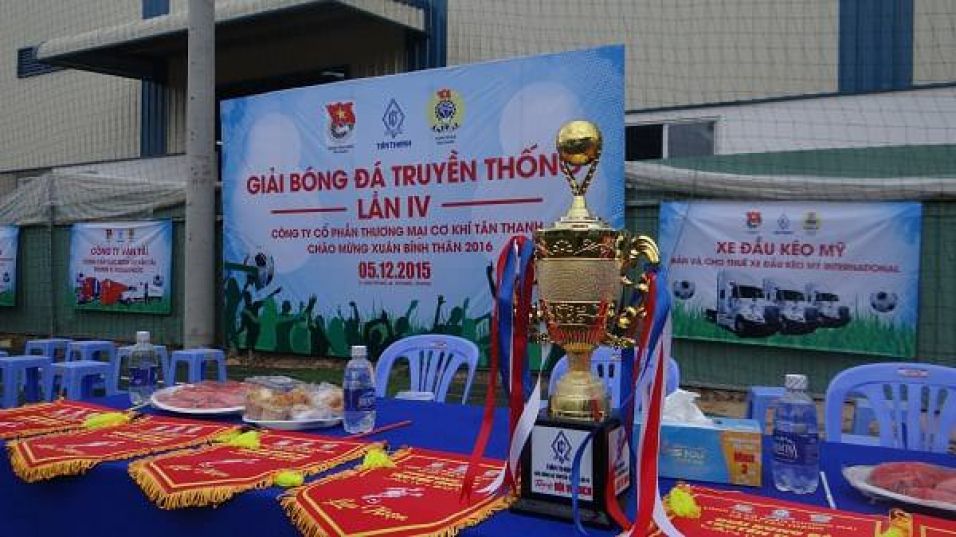 In the afternoon of December 05, Tan Thanh's Trade Union combined with Youth Union to inaugurate the fourth traditional football league, The Spring 2016 Trophy.
Tan Thanh traditional soccer league is an annual league organized by the Trade Union and the Youth Union Executive Committee. It was held from December 05 to January 09, 2016, the teams would be divided into 2 groups: A and B, with the circularly competitive form, the winner and runner up of each group would have the opportunity to attend the semifinal. The semifinal and final matches would be set up as the knockout stage. The final match would be held at 5pm on 9th January, 2016.
Speaking at the opening ceremony, Mr. Tran Van Hung - The President of the Trade Union, Head of the organizer board hoped this activity would be a healthy, useful playground, help improve physical, enrich the spiritual life, thereby creating more excitement in working and producing for the company staff. Throughout the league, the trade union would also find potential players in order to foster them to participate in the districts and city tournaments. Tan Thanh Company's Youth Union Executive Committee Secretary suggested the teams participating in the competition well-followed the regulations of the organizers, competed enthusiastically, honestly, established the familiarity among students, and brought the viewers the exalted, full of thrilling-and-interesting matches.
At the opening ceremony, The Representative of Tan Thanh Company's Board of Directors, Mr. Kieu Cong Binh, Mr. Tran Van Hung gave the ceremony flags greeting the soccer teams. Right after finishing the opening ceremony, the first matches occurred, attracting many company staff coming to watch and support.