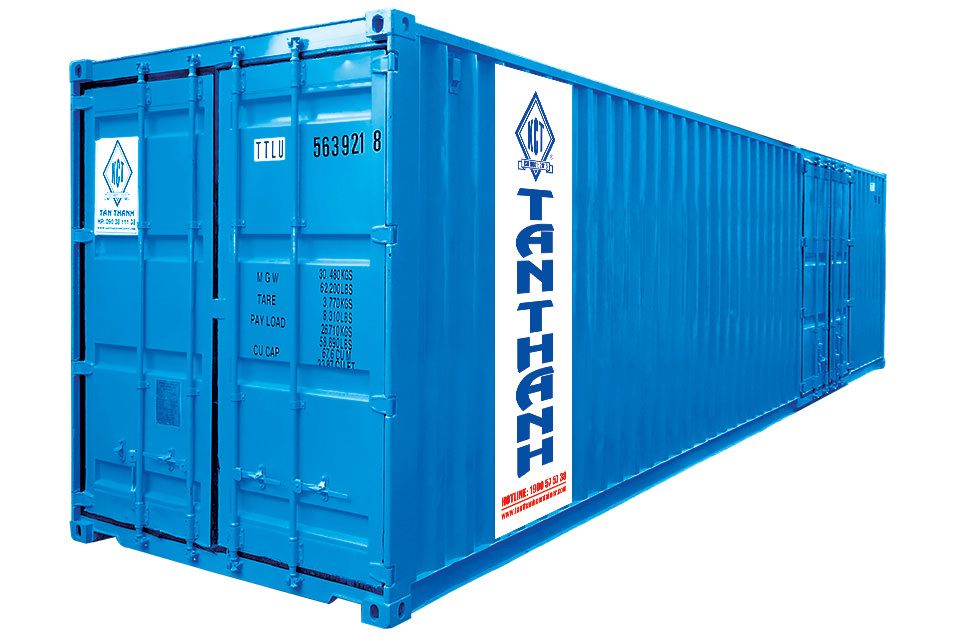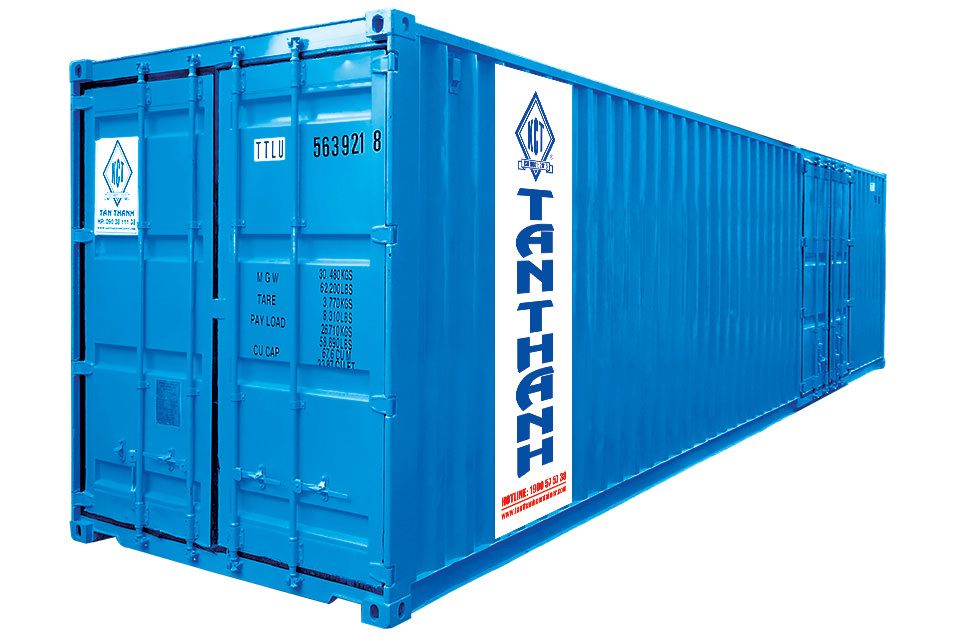 Container
40 Feet Dry Container (DC)
40 Feet Dry Container (DC)
General information
| | |
| --- | --- |
| Length - wide - high (inside) | 12.192 - 2.438 - 2.591 mm |
| Long - wide - high (outside) | 11.998 - 2.330 - 2.350 mm |
| wide - high (door) | 2.336 - 2.280mm |
| Volume | 67 m3 |
| Weight | 3.700 kg |
| Payload | 30.480 kg |
Details Products
40 feet dry containers are quite large. They are the most commonly used type of container for transportation of goods.
A 40 feet dry container is in the shape of a cuboid. The six rectangular faces are connected together by steel frames. Components of a 40 feet dry container include: vertical frame/corner post, bottom rail, floor, roof, side wall, door and force bearing system at the corners.
The external dimensions of a 40 feet container are as follows: 12.192m long, 2.438m wide, 2.591m high; its internal dimensions are as follows: 11.998m long, 2.330 wide, 2.350m high, with a weight of 3.7 tons.
Each 40 feet container has a 2.336m wide x 2.280m high door which facilitates the transportation of goods.
In addition, a 40 feet container can hold up to 30.48 tons with the cubic capacity of 67m3
Advantages
Quite large in size, large playload

Very long service life and durability

Very well light-resistant, waterproof

Highly modern and mechanizable

Highly reusable

Being the most commonly used type of container
Application
Commonly used for transportation of goods

Used as goods warehouse

Used as goods mobile warehouse

Modified to utilize in designing and constructing various works, such as: offices, houses, portable toilets, kiosks,…
Specifications
40 FEET DRY CONTAINER

Trademark

KCT

Manufacturer

Tan Thanh Trading Mechanic Corporation

DIMENSIONS

Unit

External

Internal

Length

mm
12.192
11.998

Width

mm
2.438
2.330

Height

mm
2.591
2.350
DOOR OPENING

Width

mm
2.336

Height

mm
2.280
PARAMETERS

Cubic capacity

m3
67

Tare weight

kg
3.700

Payload

kg
30.480
Contact Now
Tan Thanh
24/7
support!