Special Vehicles
Liquid Tank Semi-trailer
Xitec tank semi trailer (carrying chemicals) K43-BE-01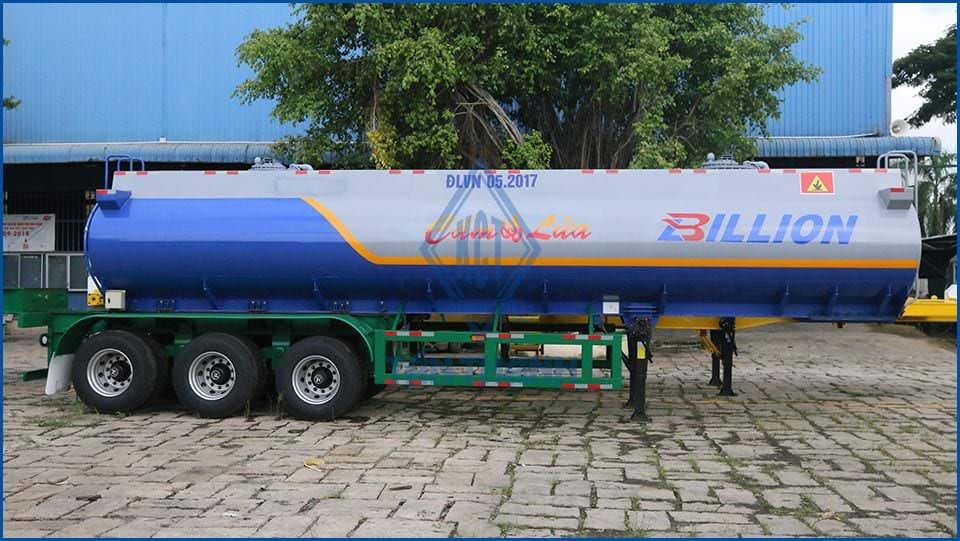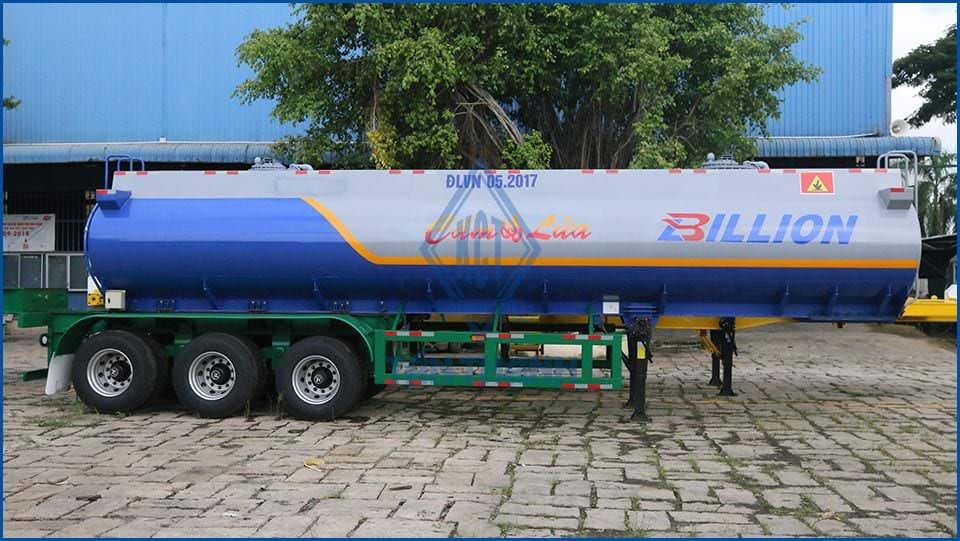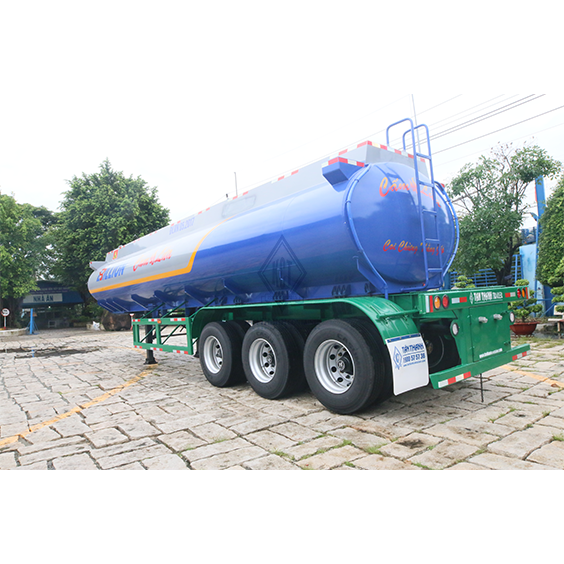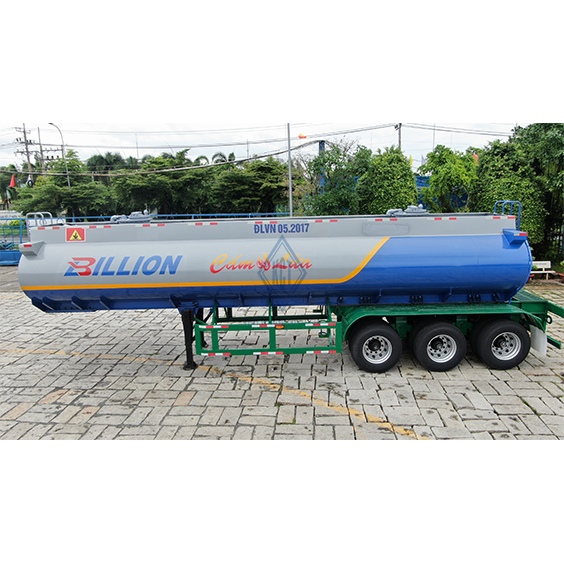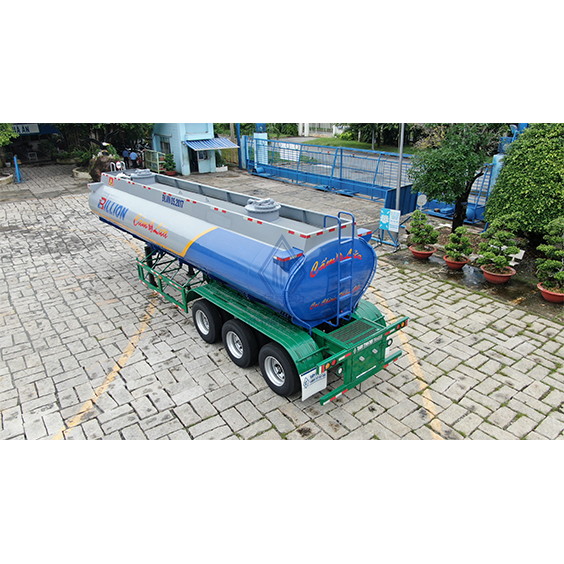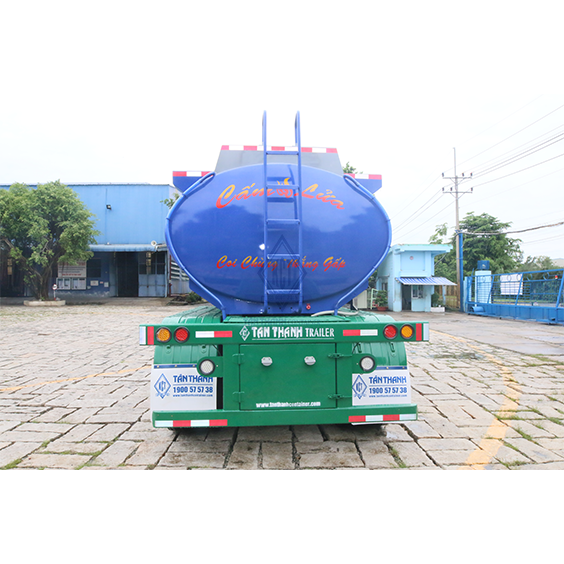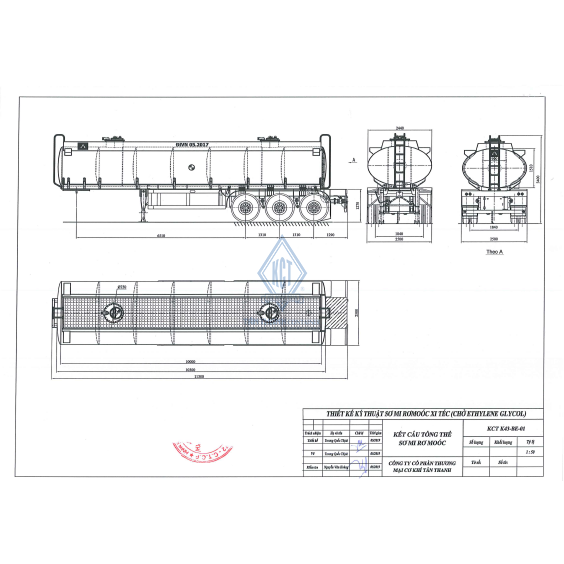 Xitec tank semi trailer (carrying chemicals) K43-BE-01
General information
| | |
| --- | --- |
| SKU: | 510000244 |
| Length - Width - Height: | 11,300 - 2,500 - 3,400 mm |
| Total load: | 38.570 kg |
| Warranty: | 3 years |
Details Products
Xitec tank semi trailer (carrying chemicals) K43-BE-01 Tan Thanh produced by high-tech production lines, with playload up to over 32 tons, with a Xitec tank to transporting chemicals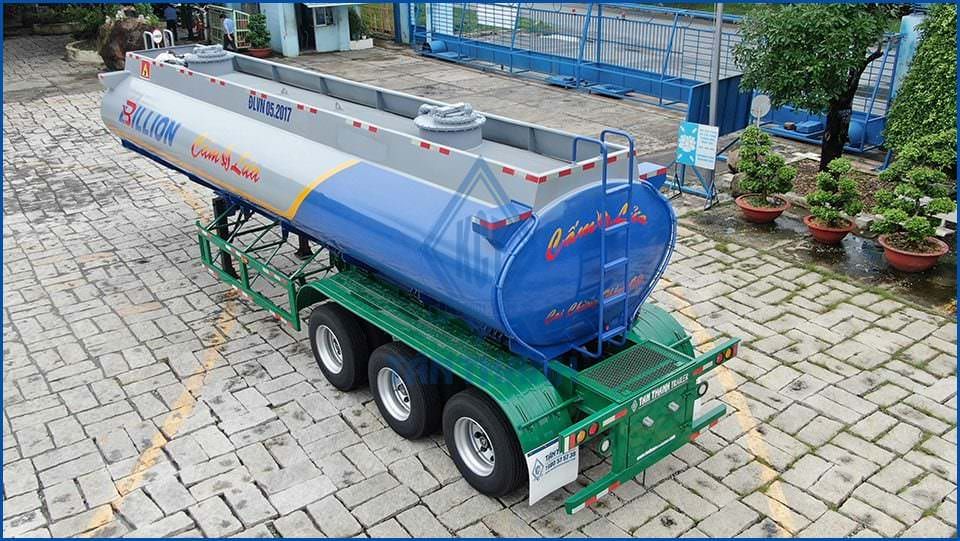 Advantages
Excellent design: Xitec tank semi trailer

K43-BE-01

has the complex main beam made of Q345B steel with strong structure and high load capacity.

FUWA genuine suspension and stand:

helps the vehicle run stably, grip the road and increase its durability.

Braking system equipped with 2 Sealco relay valves:

make the vehicle brake faster, much more durable than Wabco's - from China as sold on the market currently. Sealco is rated as the leading prestige enterprise on the Vietnamese market and the world currently.

Genuine Casumina tires:

Facilitate high playload capacity, help the vehicle less wear out.

North - Central - South warranty system:

The product is warranted for 3 years on the North - Central - South branch system, convenient for moving the vehicle to the warranty station..
Super durable electrostatic powder coating:

The chassis is applied with electrostatic powder coating technology through the process of Shot blasting, primer, coating and color fastness to increase the durability of the vehicle..
Xitec tank:

K43-BE-01 has the Xitec tank specifically designed for transporting chemicals
Application
Products are specially manufactured to transport Ethylene glycol chemicals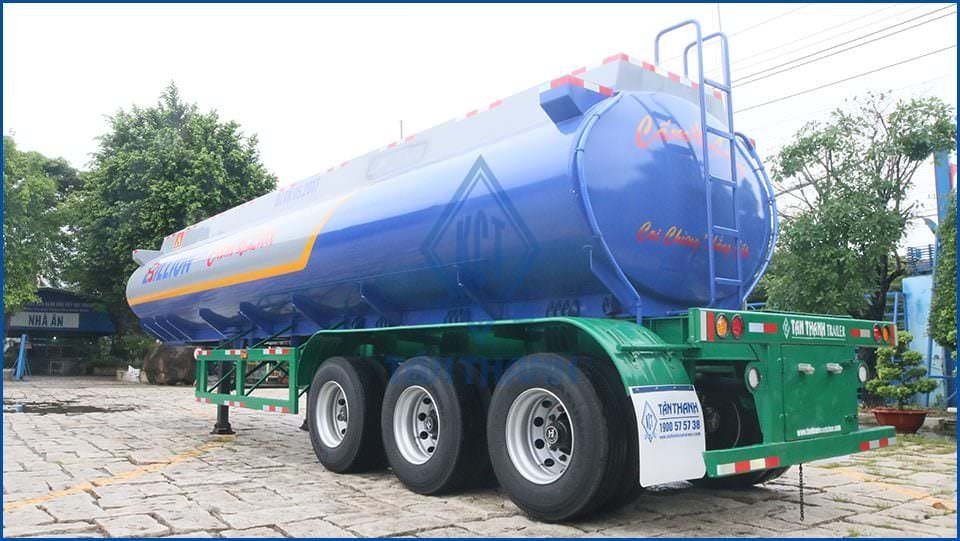 Specifications
Xitec semi trailer (transporting ETHYLENE GLYCOL) 29m3 45 FEET , 3 Axles
Trademark

KCT

Manufacturer

Tan Thanh Trading and Mechanic Corporation

Serial number

K43-BE-01

Dimensions

Length

11,300 mm

Width

2,500 mm

Height of the floor

3,400 mm

Load distribution

Tare weight

6.380 kg

Playload for freight according to design

32.190 kg

Total load

38.570 kg

Structure

Xitec

10300/10000x2440x1505mm; cubic capacity 29m3 , manufactured by Dong Nai Petroleum Engineering Co., Ltd . Made by Aluminum, high corrosion resistance

Main Beam

Complex I Beam,Q345B steel

Fifth Wheel Weld

FUWA, 3.5″ , Bolt on type

Stand

HJ 2-speed manual

Axles

FUWA,

Suspension systems

FUWA

Fleetrite Brake Chamber

02 layers

Braking system

Braking system 2 lines splitting air, Sealco relay valves , USA

Shell

11R22.5

Tray

9.00-22.5 ,10 holes

Pain

Shot blasting, primer, coating

Warranty

3 years
Contact Now
Tan Thanh
24/7
support!