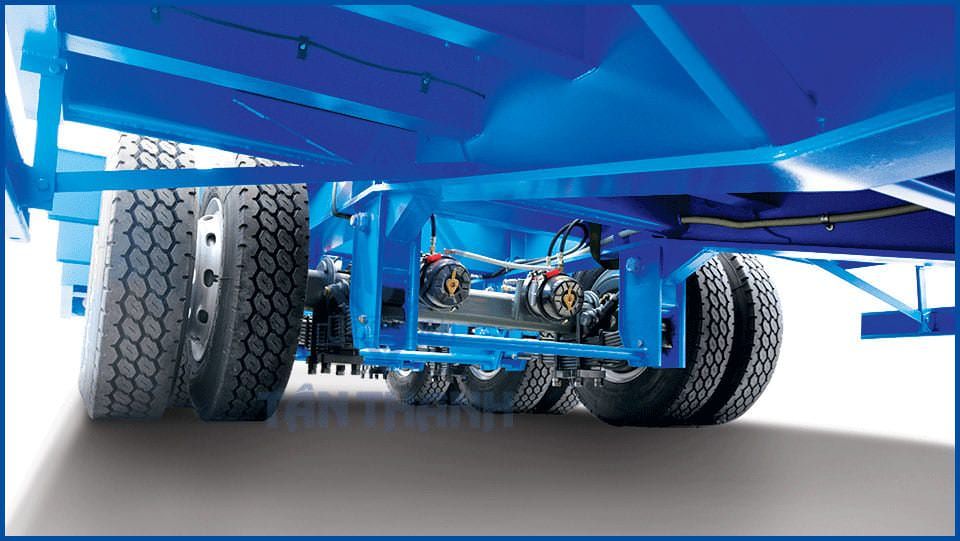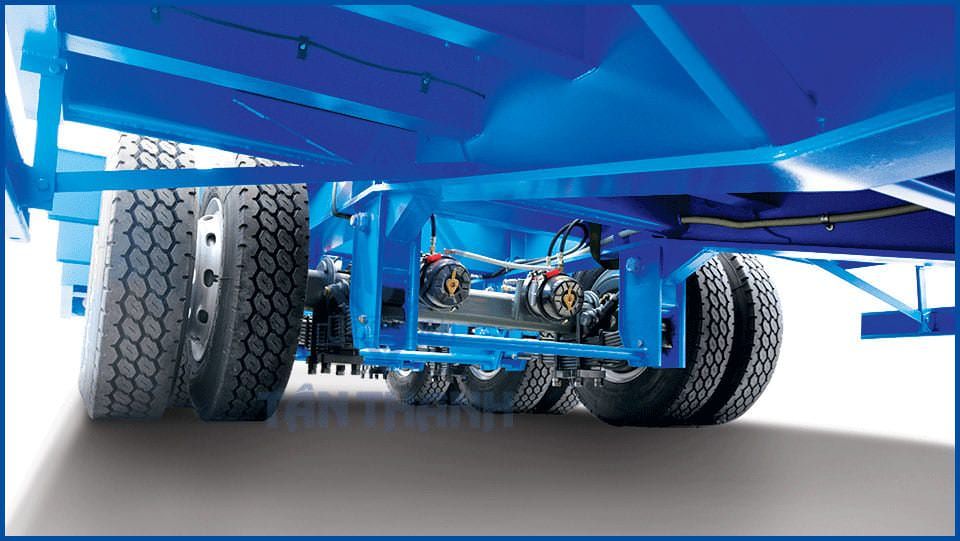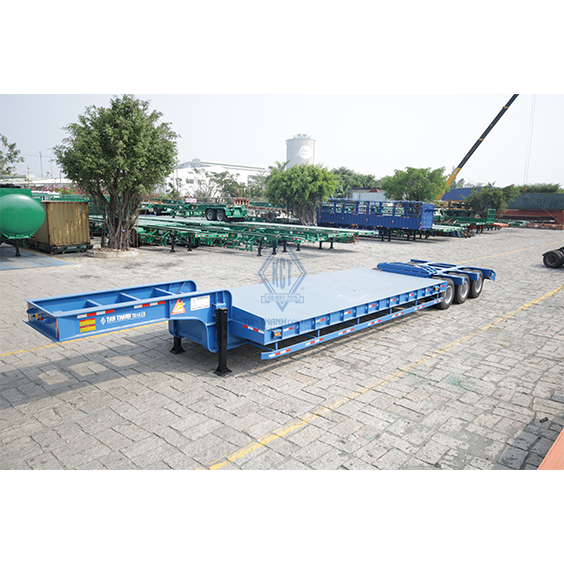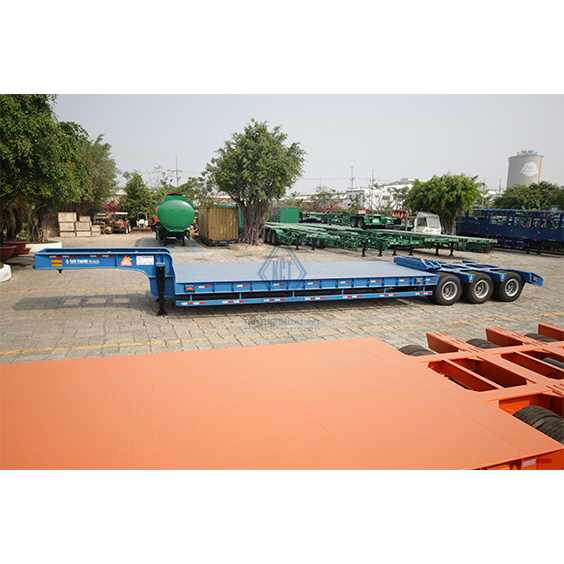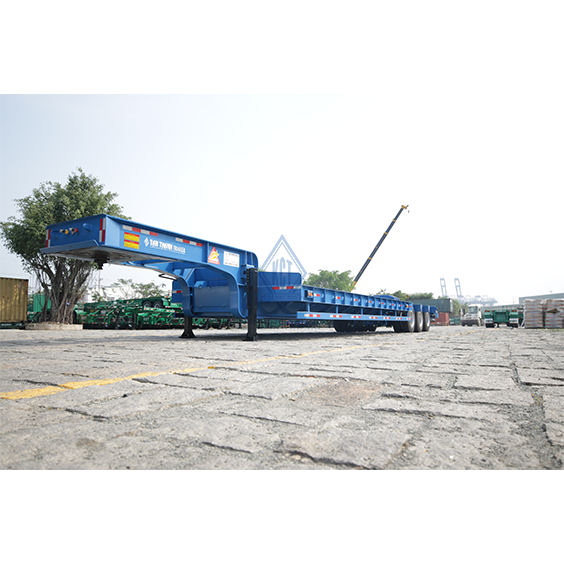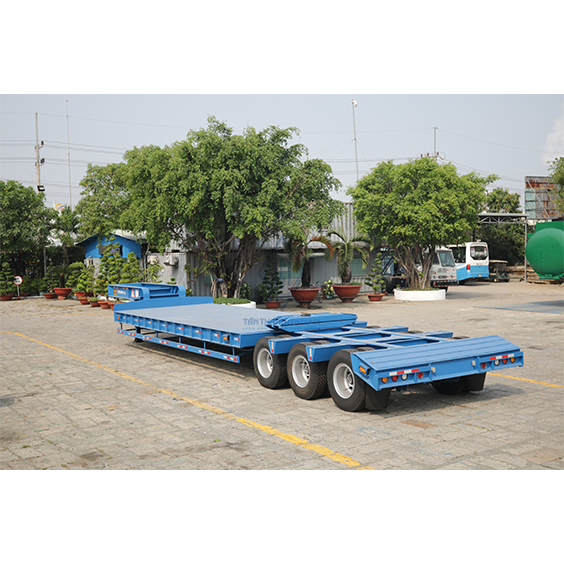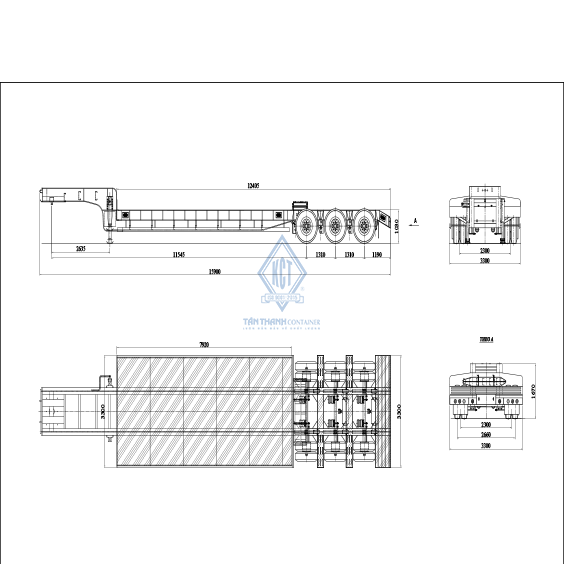 Special Vehicles
Semi trailer 45 feet, 03 Anxels (h53-le-01)
Semi trailer 45 feet, 03 Anxels (h53-le-01)
General information
| | |
| --- | --- |
| SKU: | 510000078 |
| Overal length - Overal width - Overal height: | 15,900 - 3,300 - 1,670/ 1,680 mm |
| Total payload: | 62,401 kg |
| Warranty: | 3 years |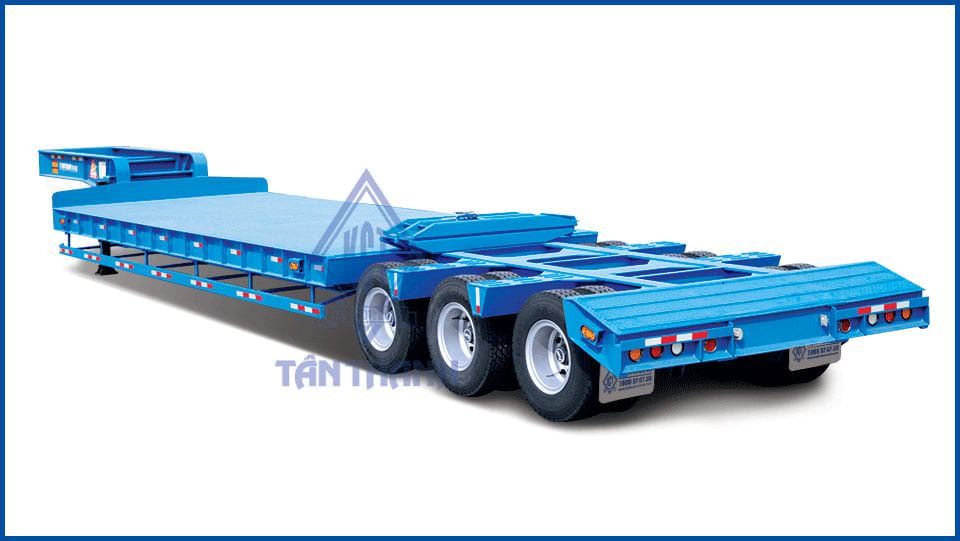 Advantages
– High pay load – Imported steel material, durable with time
– Flexible move on all terrain types
– Maximum fuel savings
– The floor is large and long, convenient for carrying heavy goods, specialized machines
– Load bearing shell 10.00R20
– Genuine accessories,Warranty 3 years
Tan Thanh is committed to providing customers with good quality products, durability over time. Maximize profits for the transportation business with the highest load in the market today.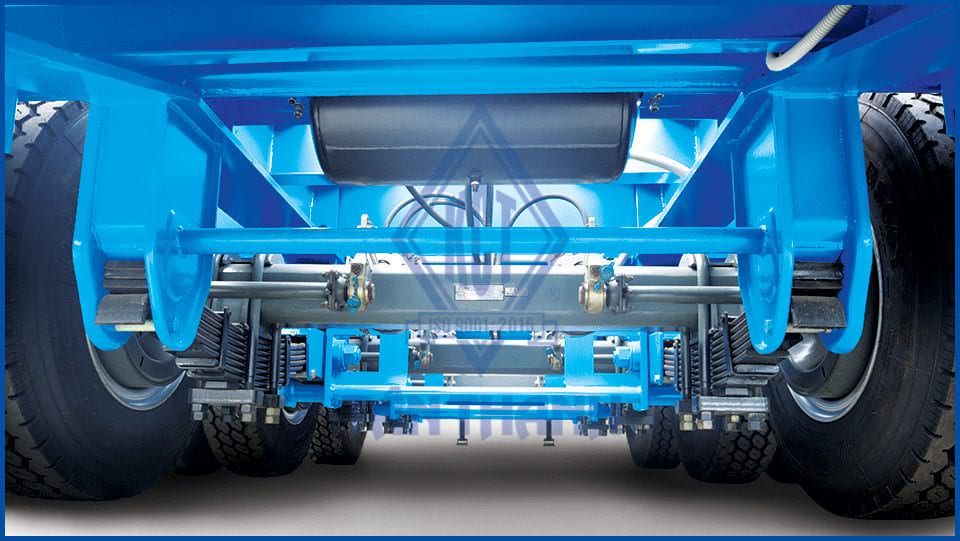 Specifications
SEMI TRAILER 45 FEET, 03 ANXELS
Model
KCT H53-LE-01
Manufacture
Tan Thanh Trading Mechanic Corp
Dimensions
Overal length:
15.900 mm
Overal width:
3.300 mm
Overal height:
1.670 mm
PAYLOAD ALLOCATION
Tare weight:
12.900 kg
Payload:
49.501 kg
Total payload:
62.401 kg
Structure
Main beam:
"I" beam, Steel Q4345B
Kingpin
FUWA, 3.5'', pulong
Lading leg:
HJ, operating 2 speed ( FUWA)
Anxel:
FUWA, 16 tons
Suspension System:
FUWA
Brake chamber:
02 floor
Brake system:
Dual 2 lines trailer brake system Sealco, USA
Cover:
10.00R20
Wheel:
7.5Vx20, 10 holes.
Painting:
Shot blasting, primer coating, top coat
Warranty
3 years
Contact Now
Tan Thanh
24/7
support!