Special Vehicles
Side-Loader Semi-trailer
Hammar Semi-Trailer H53-HA-01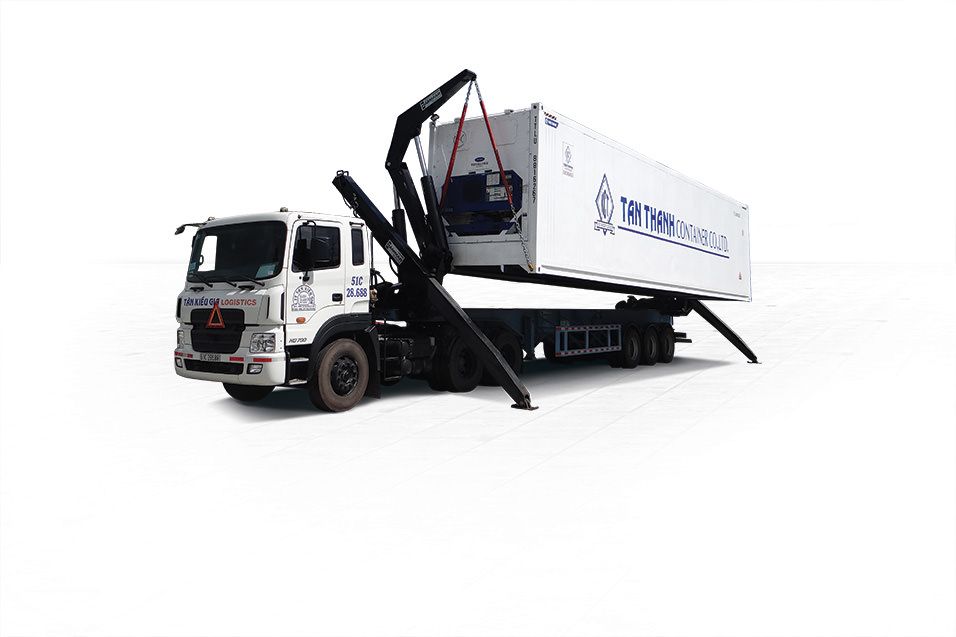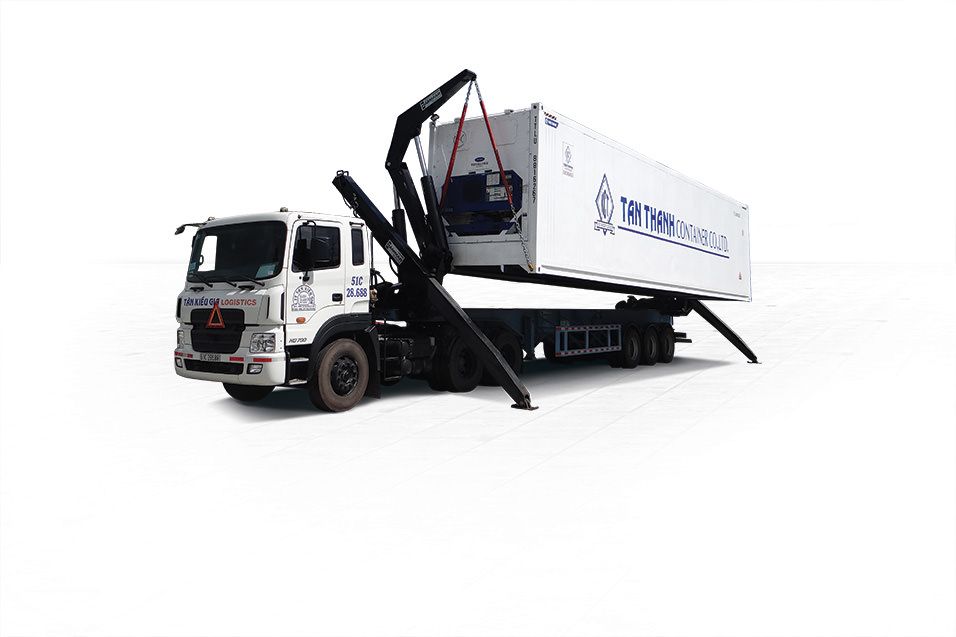 Hammar Semi-Trailer H53-HA-01
General information
| | |
| --- | --- |
| SKU: | H53-HA-01 |
| Length - Width - Height: | 13.460 - 2.500 - 3.940 mm |
| Total load: | 37.550 kg |
| Warranty: | 3 năm |
Details Products
Hammar semi-trailer H53-HA-01 Tan Thanh produced by high-tech production lines, with playload up to over 28 tons, Specialized in transporting container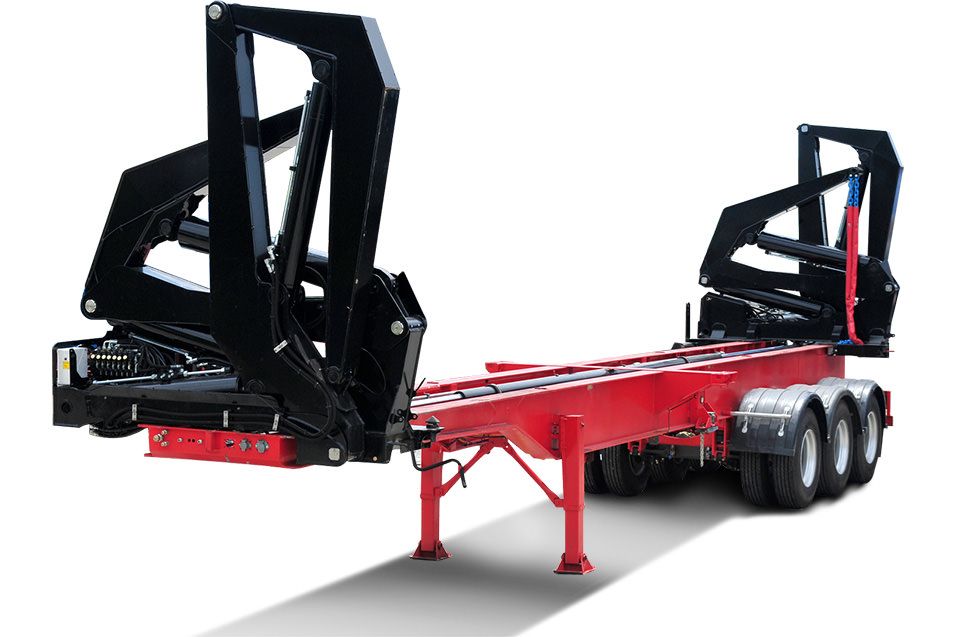 Advantages
Main advantages of Hamar Semi-trailer 45 feet 3 axles 12 twistlock H53-HA-01
Excellent design: hammar semi-trailer H53-HA-01 has 2 the complex main beams made of steel with strong structure and high load capacity.
Suspension Axles and genuine FUWA stand: having the 2-speed manual control, helps the vehicle run stably, grip the road and increase its durability.
Braking system equipped with 2 Sealco relay valves: make the vehicle brake faster, much more durable than Wabco's - from China as sold on the market currently. Sealco is rated as the leading prestige enterprise on the Vietnamese market and the world currently.
Genuine Casumina tires: Facilitate high playload capacity, help the vehicle less wear out.
North - Central - South warranty system: The product is warranted for 3 years on the North - Central - South branch system, convenient for moving the vehicle to the warranty station..
Super durable electrostatic powder coating: The chassis is applied with electrostatic powder coating technology through the process of Shot blasting, primer, coating and color fastness to increase the durability of the vehicle..

H53-HA-01

: 3 axles, 12 twistlock, flexible in transportation. In addition, H53-HA-01 is fitted with hydraulic hammar cranes for convenient lift-on and lift-off containers.
Application
Hammar H53-HA-01 is specially designed to carry 45 feet container. Lift-on and lift-off container without other cranes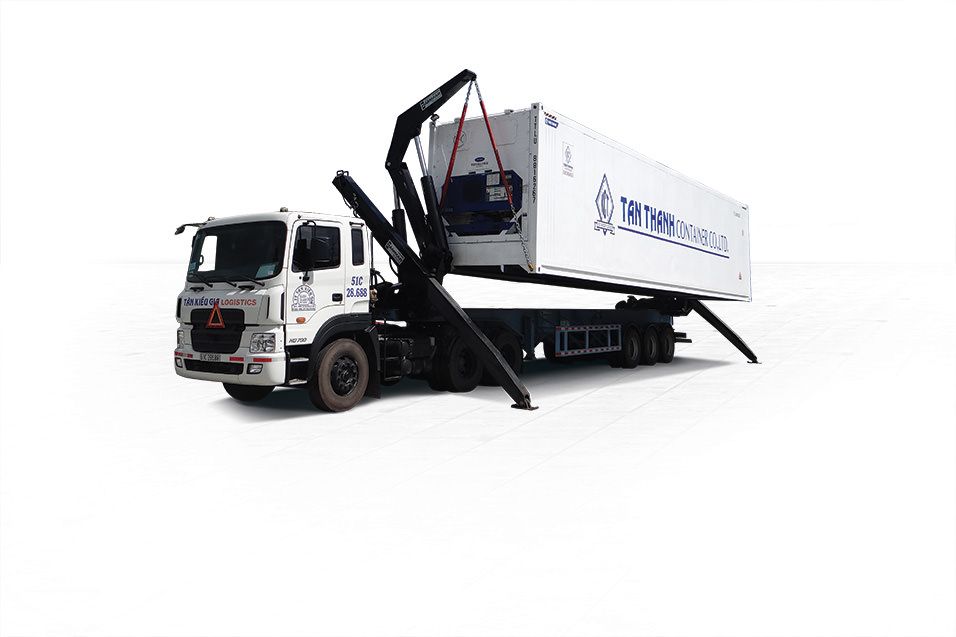 Specifications
HAMAR SEMI-TRAILER 45 FEET 3 AXLES 12 TWISTLOCK H53-HA-01

Trademark

KCT H53-HA-01

Manufacturer

Tan Thanh Trading and Mechanic Corporation

Serial number

0062/VAQ09 - 02/16-00
Dimensions

Length

13.460 mm

Width

2.500 mm

Height of the floor

3.940 mm
Load distribution

Tare weight

9.850 kg
Playload
27.700 kg
Total load
37.550 kg
Structure
Main Beam
Complex I Beam , Q345B steel, China
Kingpin
JOST, 2 inch, unscrew bolt
Lading leg
FUWA, operating 2 speed
Hydraulic system
Swedish Hammar Crane 160S
Anxel
FUWA, 13 tons, 10 holes
Suspension System
FUWA, 08 leafs spring
Brake chamber
02 floors
Brake system
Dual 2 lines trailer brake system Sealco, USA
Cover
11R22.5
Wheel
8.25-22.5, 10 holes
Painting
Shot blasting, primer coating, top coat
Warranty
3 years
Contact Now
Tan Thanh
24/7
support!