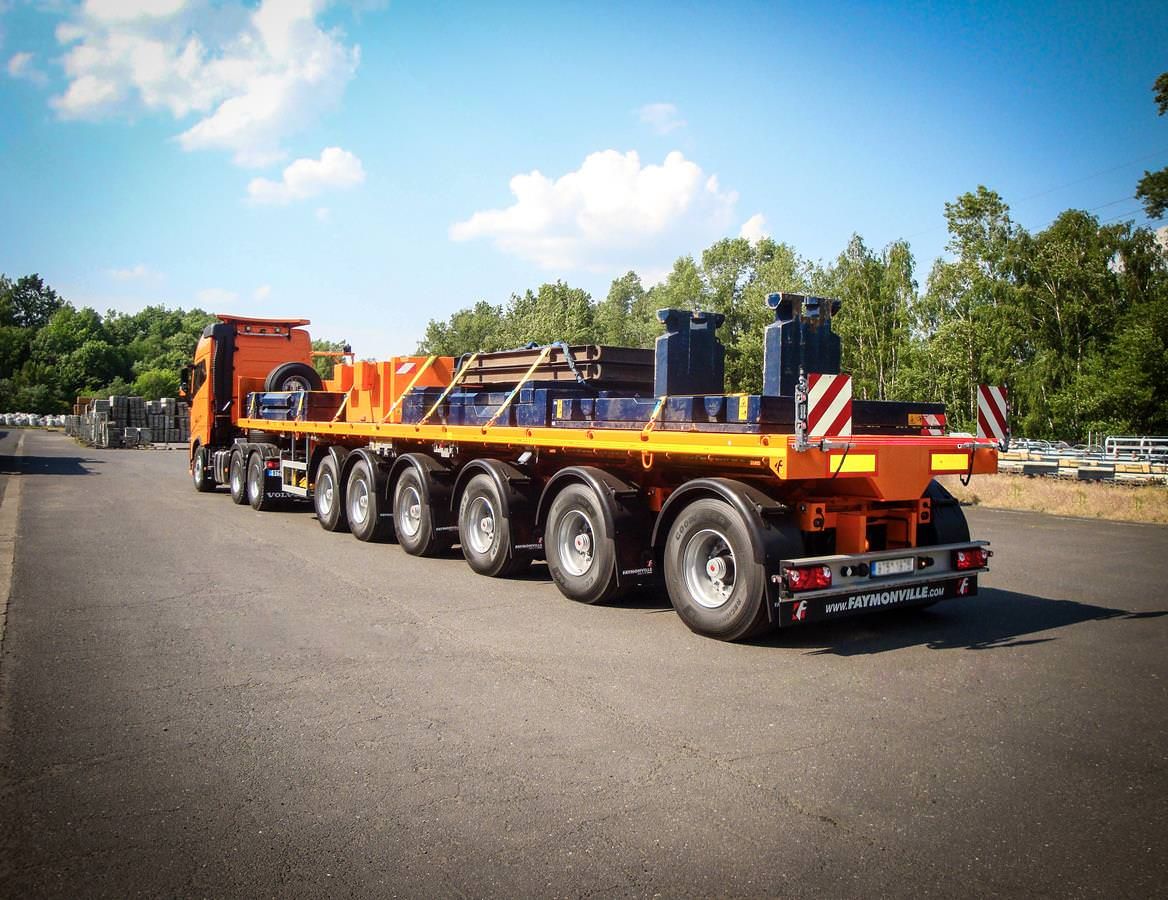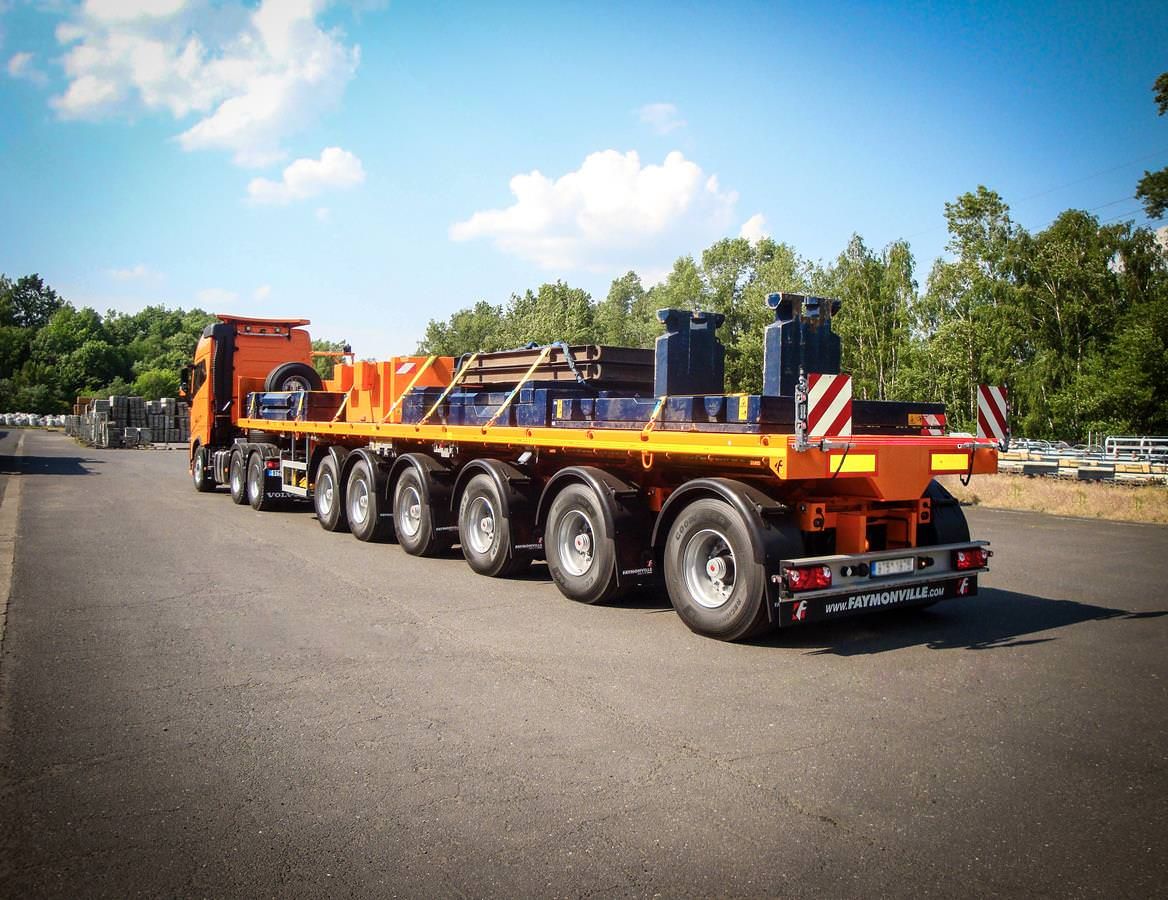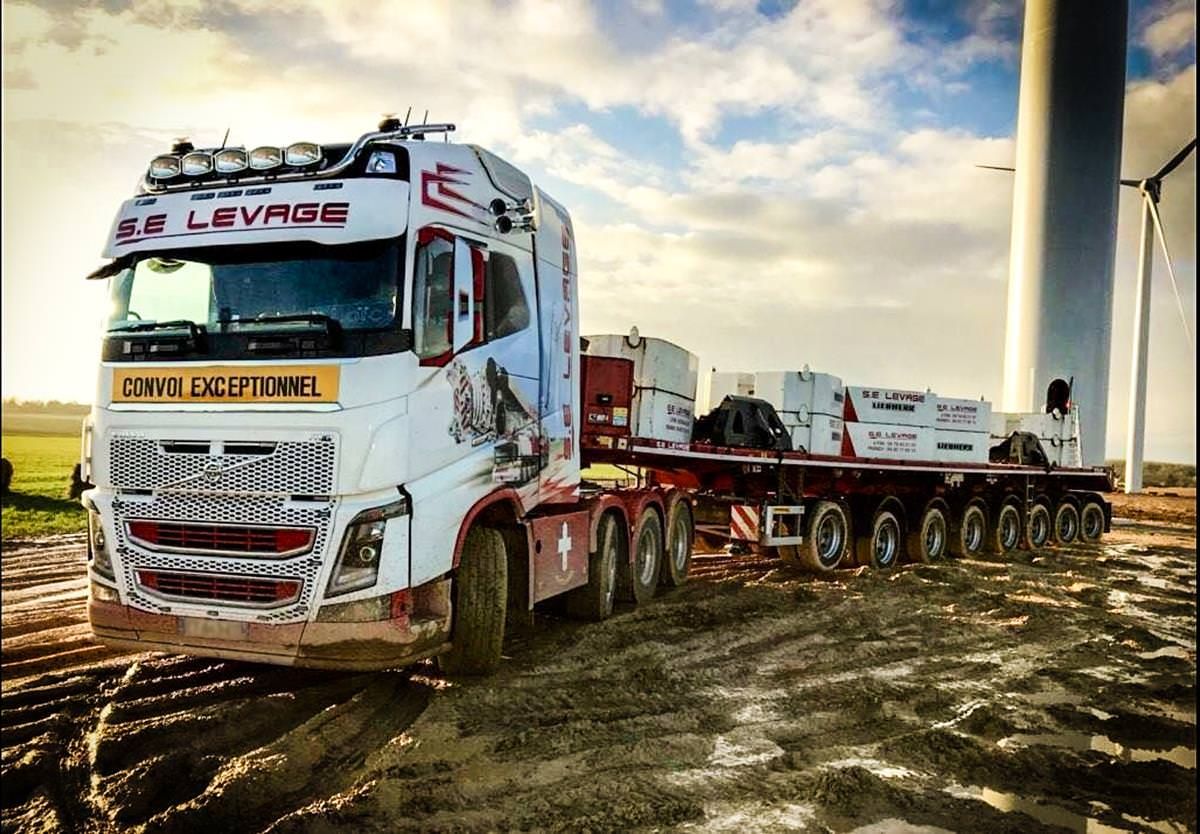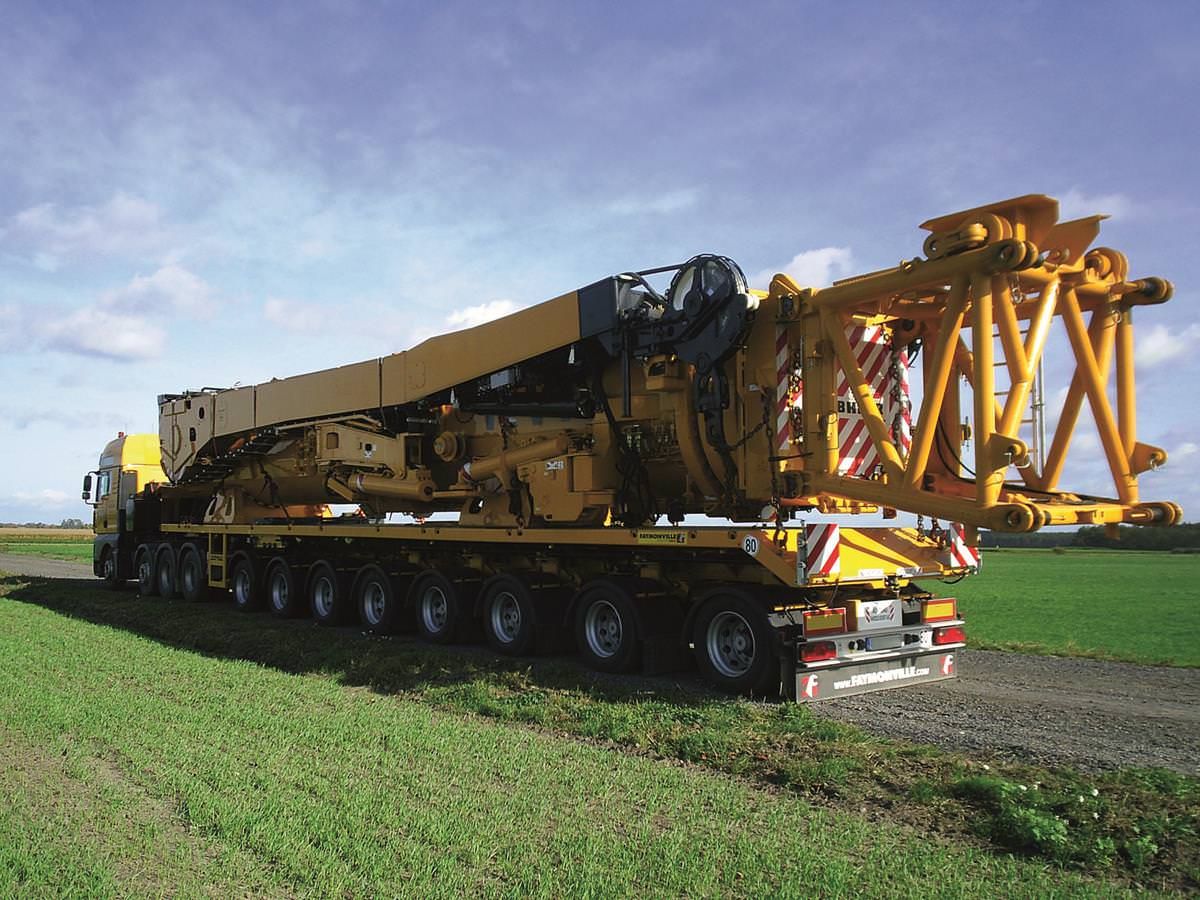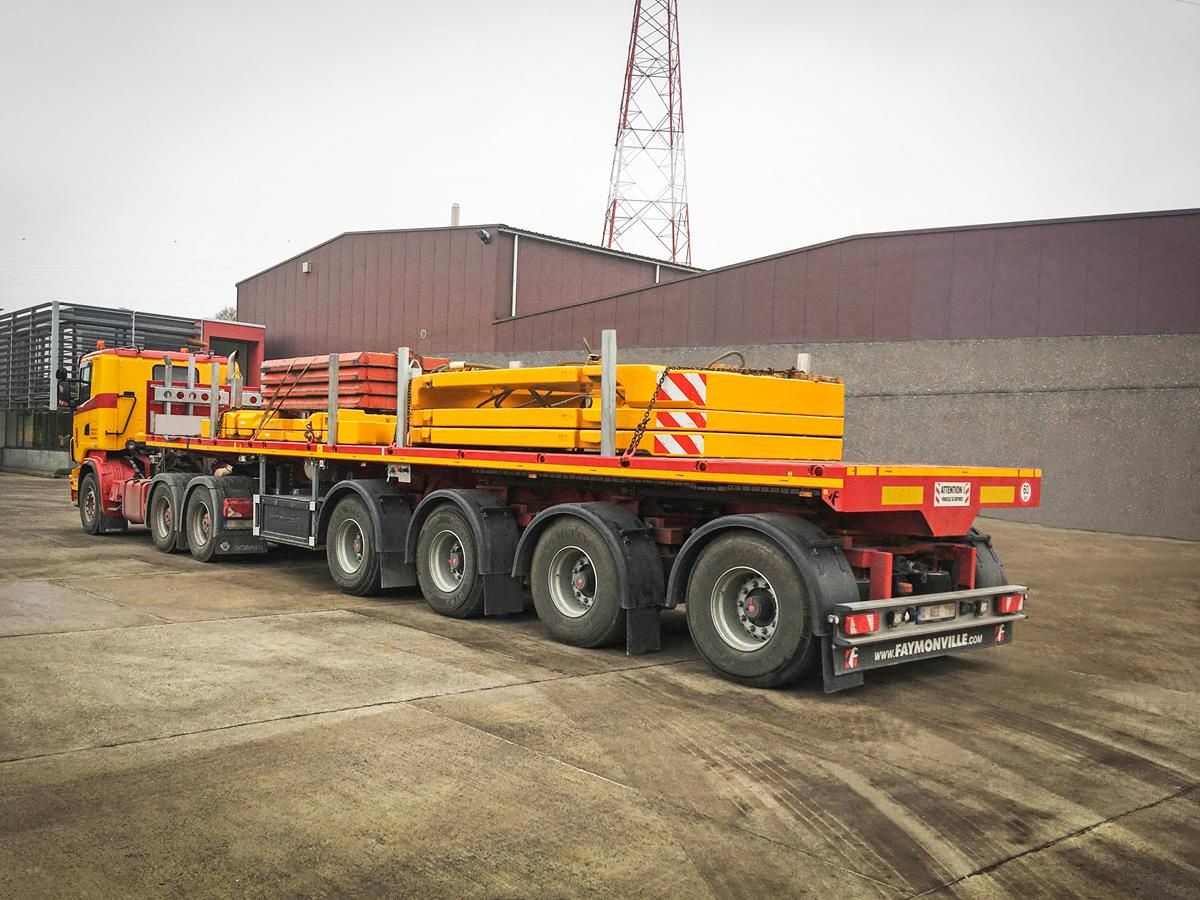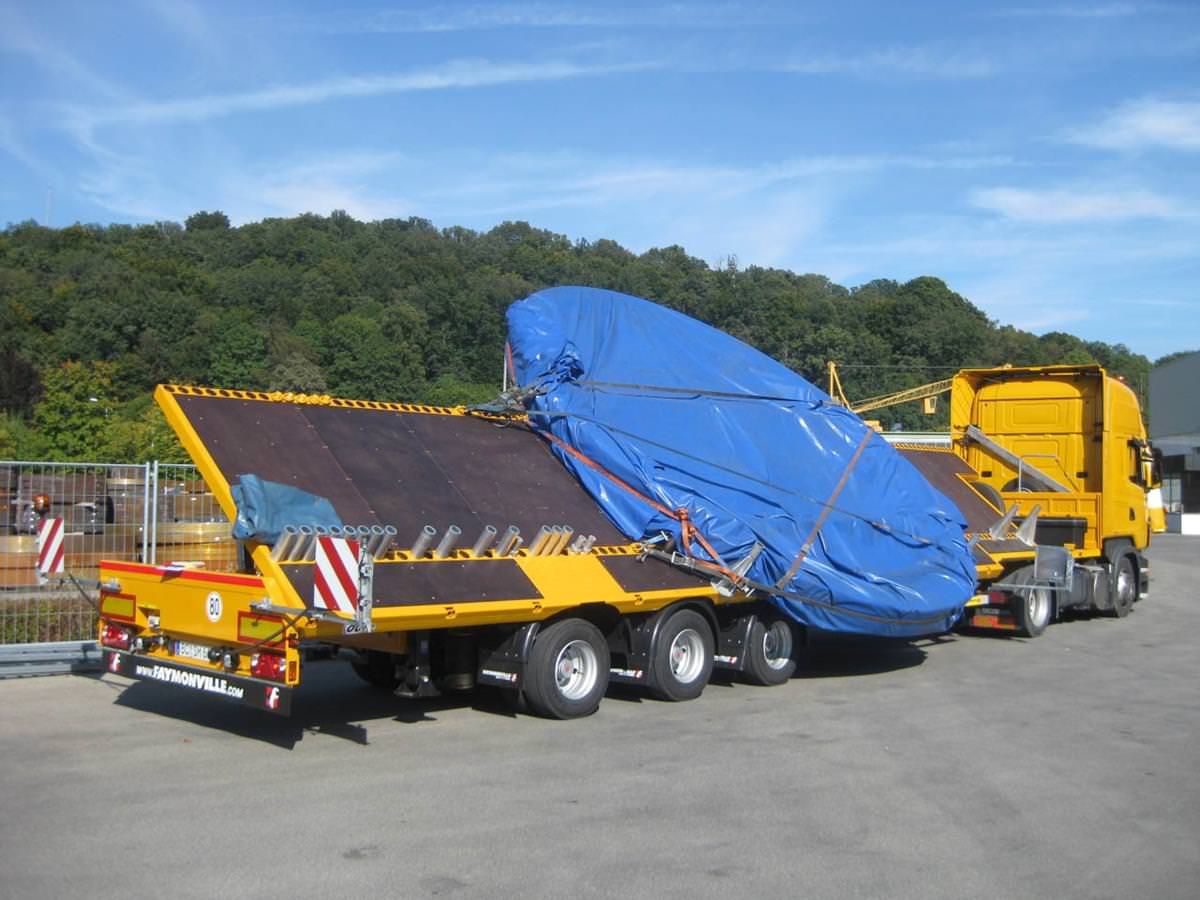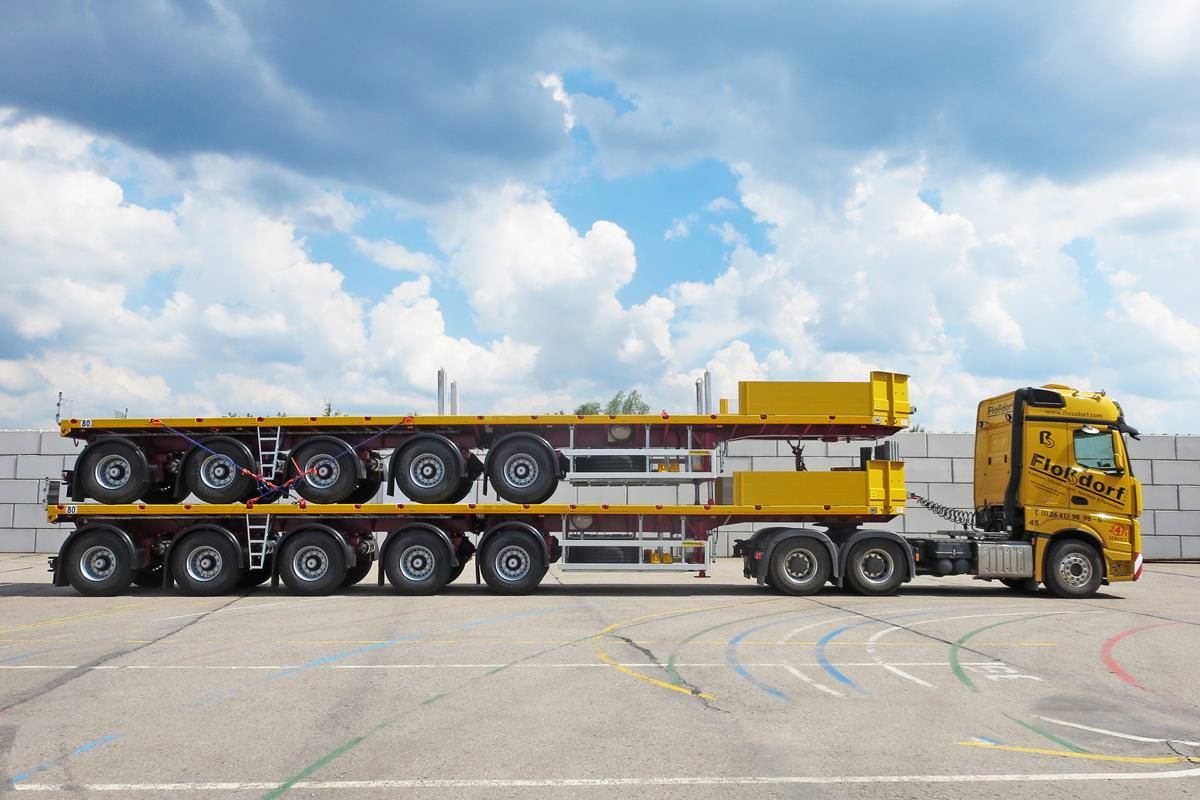 Special Vehicles
CargoMAX
CargoMAX
General information
The Faymonville CargoMAX is a flatbed semi-trailer specialising in the transportation of crane components and weights.
Details Products
Depending on the equipment with 3 to 8 axles, the CargoMAX teletrailer is able to easily and cost-effectively transport even the heaviest crane components and crane weights of numerous manufacturers to their respective operating location.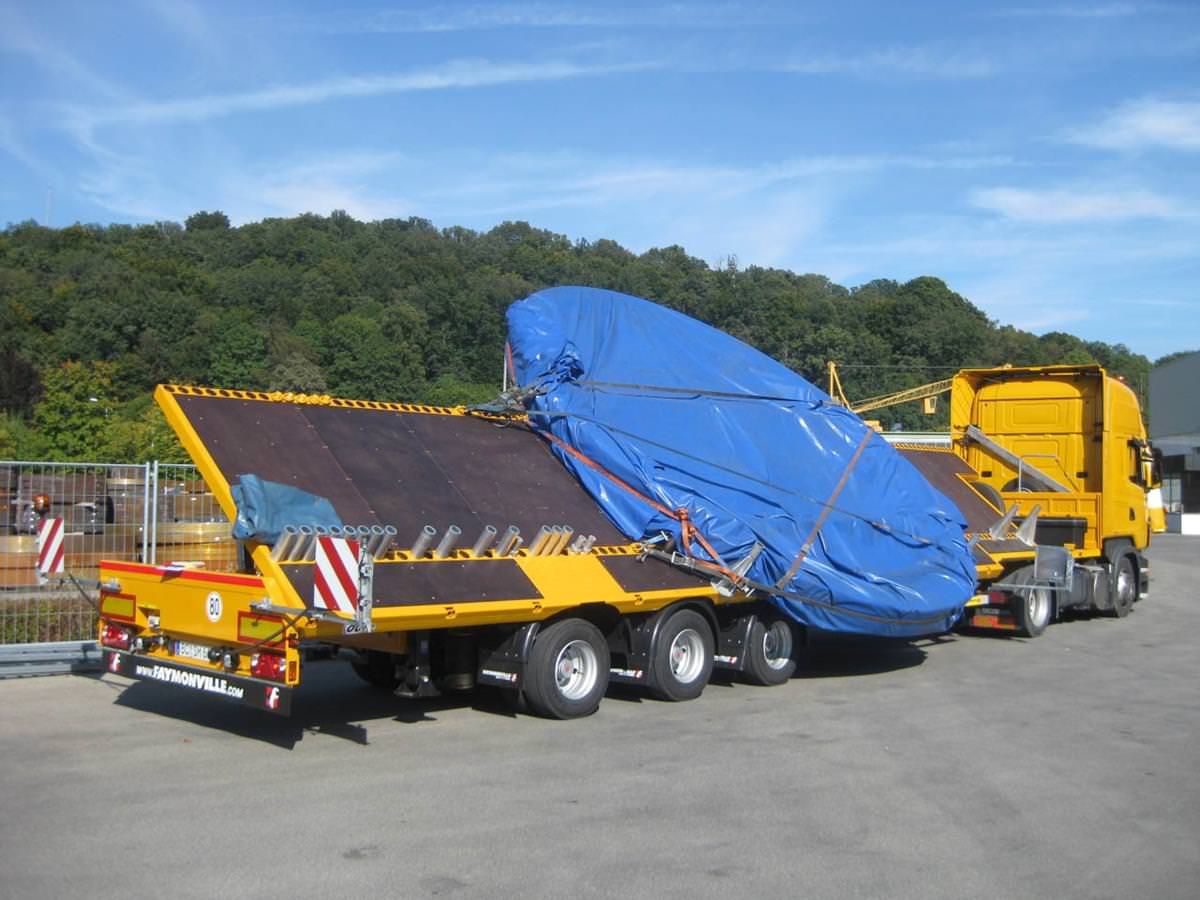 Advantages
The CargoMAX flatbed trailer can be equipped with either hydraulic or pneumatic suspension.

Various axle steering systems can be used:

Rigid axles
Rear Friction-steered axles
Front friction-steered axles
Knuckle-steering (hydraulic) axles
Application
The Faymonville CargoMAX flatbed semi-trailer is suitable for the transportation of compact and especially heavy goods, in particular:
Crane components
Crane weights
Rings and oversized goods (liftable)
Other compact heavy loads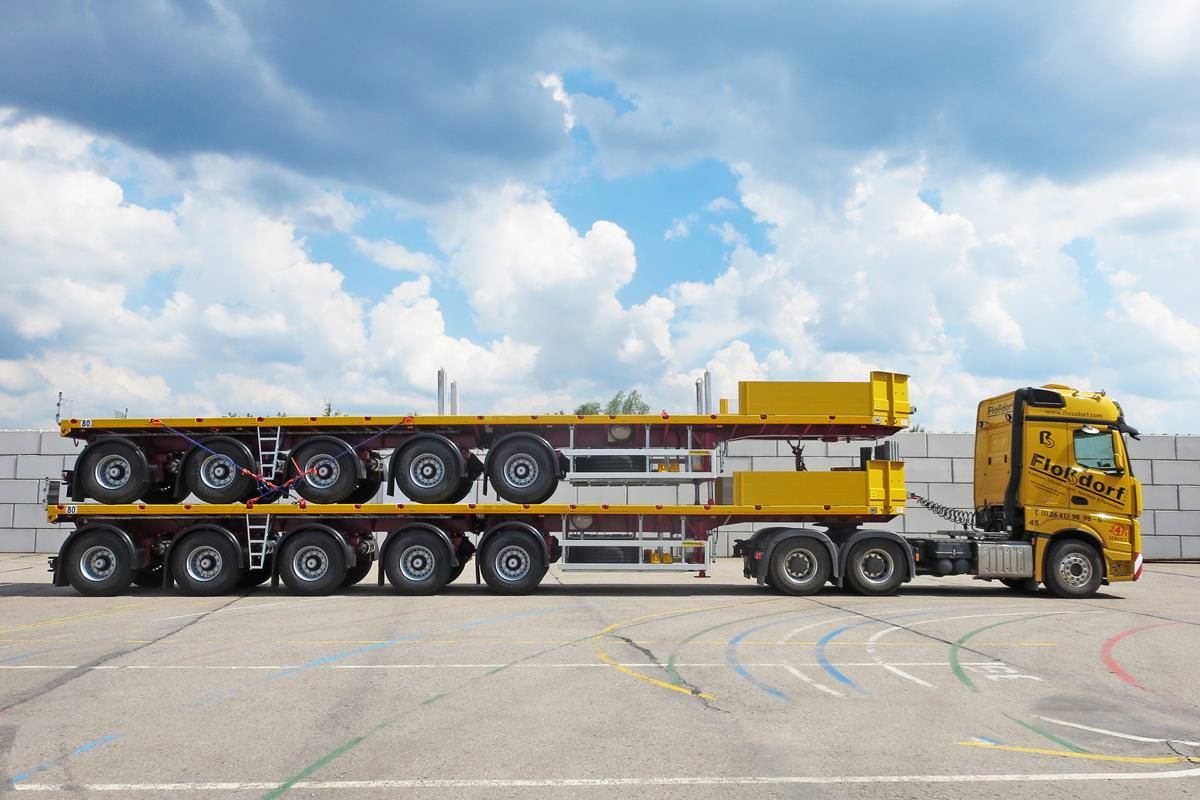 Specifications
The CargoMAX flatbed can be tailored individually to the transport requirements. The equipment options for the semi-trailer include:
Loading platform with hydraulic lifting function
Stanchion posts
Contact Now
Tan Thanh
24/7
support!