Semi Trailers
Skeleton Semi Trailers
Container Chassis
2 Axles 4 Twistlocks 20 Feet Container semi-trailer / Container chassis H22-XA-01-4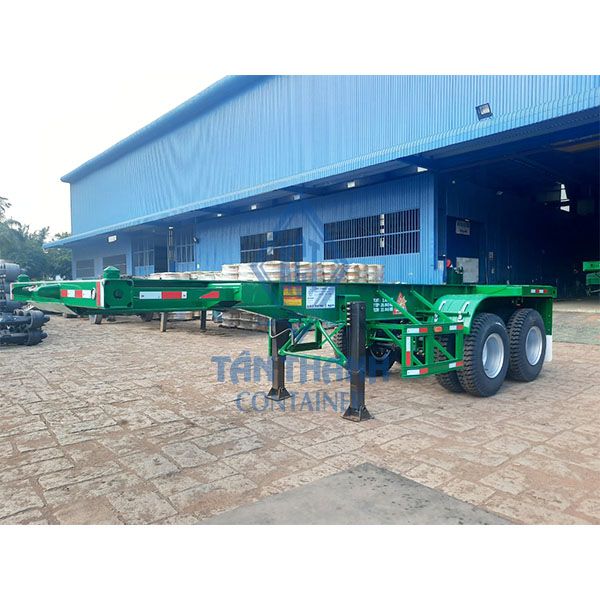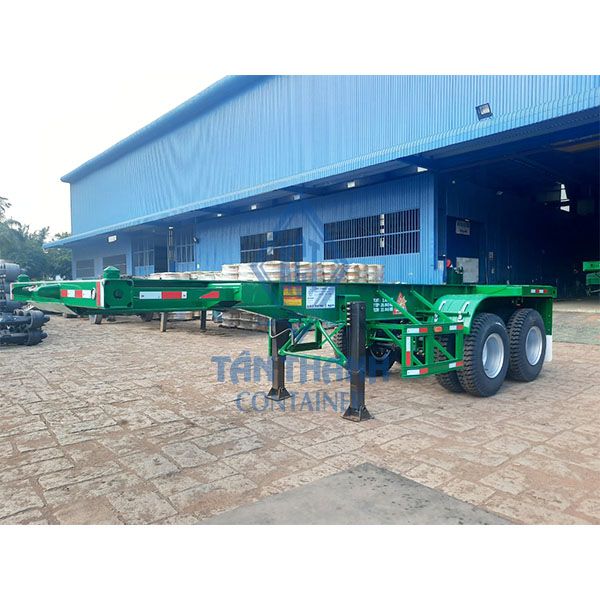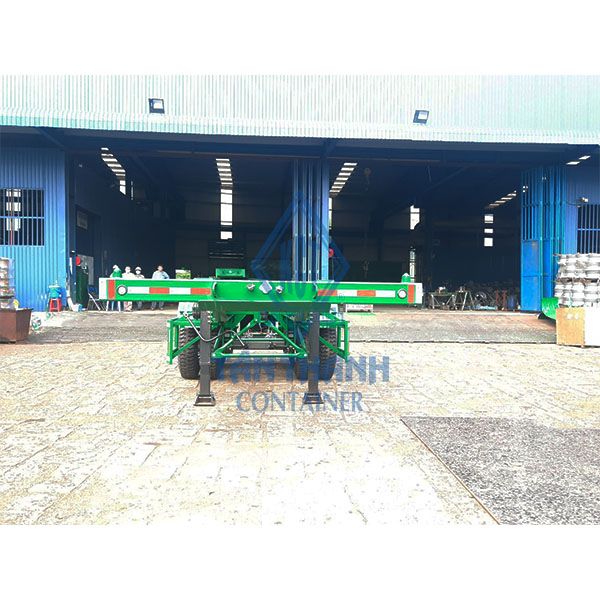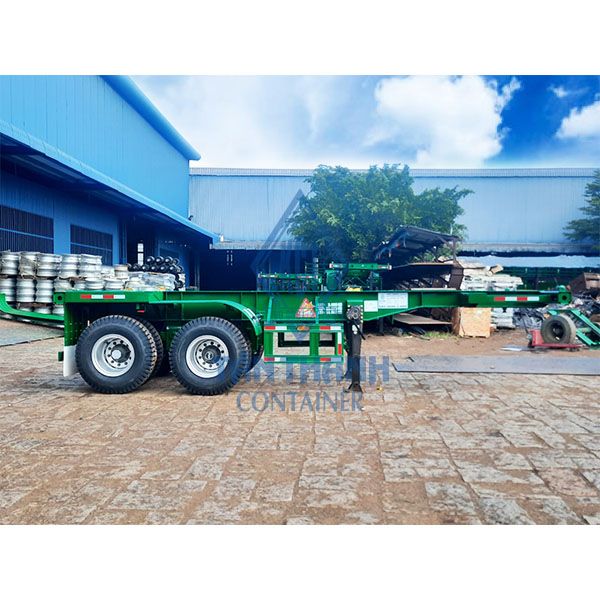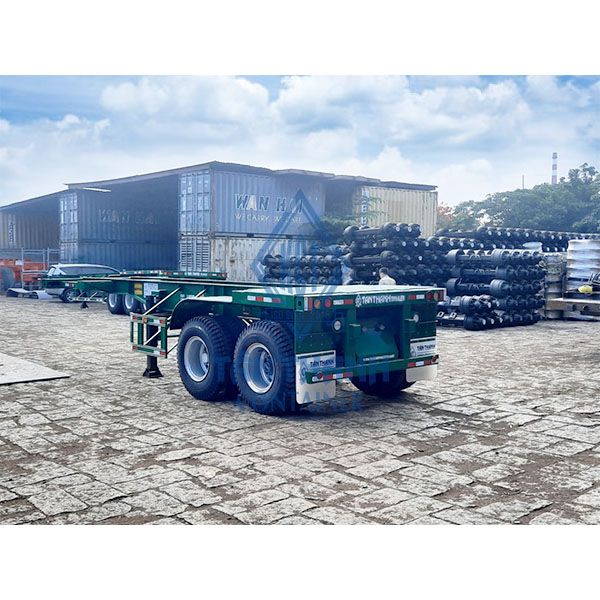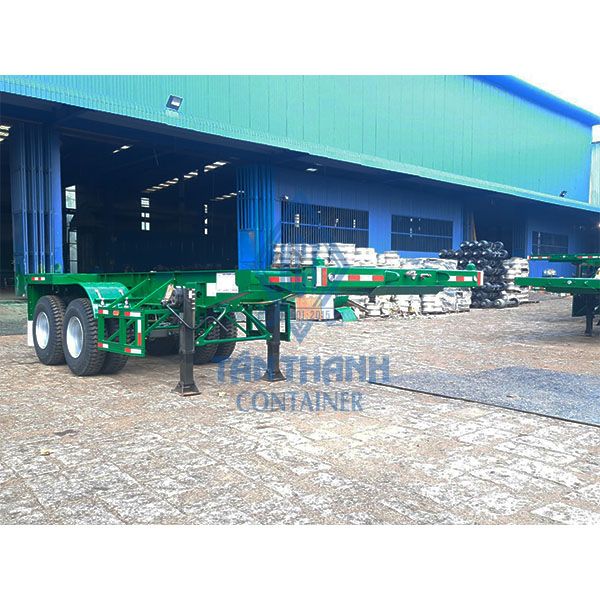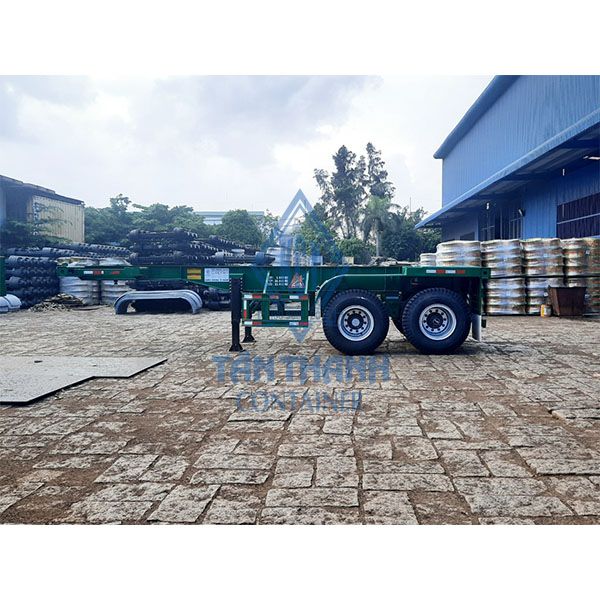 2 Axles 4 Twistlocks 20 Feet Container semi-trailer / Container chassis H22-XA-01-4
General information
| | |
| --- | --- |
| Length - Width - Height: | 7,360 - 2,480 - 1,515/1,500 mm |
| Total load: | 33.845 kg |
| Warranty: | 3 years |
Details Products
20 FEET, 2 AXLES, 4 TWISTLOCKS CONTAINER SEMI-TRAILER / CONTAINER CHASSIS H22-XA-01-4 Tân Thanh produced by high-tech production lines, with playload up to over 34 tons, specialized for transporting 20 feet cargo containers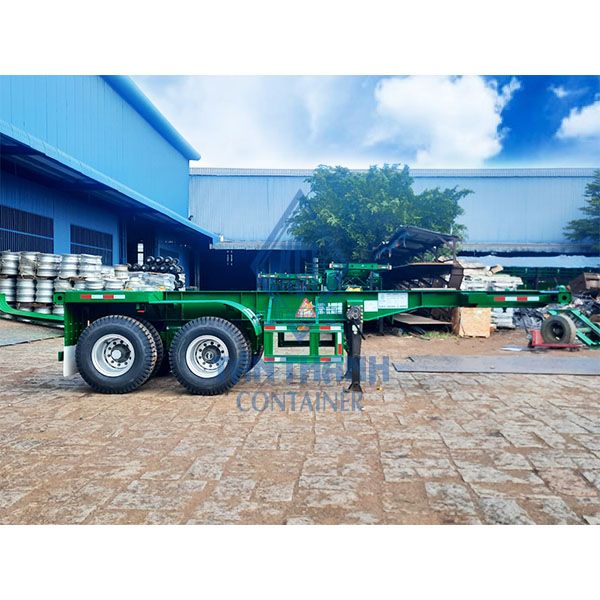 Advantages
Optimal design: The 20-feet H22-XA-01-4 skeletal semi-trailer boasts a robust structure featuring 2 I-beams constructed from SM490YA/Q345B steel, ensuring high load-bearing capacity.
FUWA genuine suspension and landing gear: Ensuring stable running, good traction, and enhanced vehicle durability over time.
Sealco brake system: Equipped with the reliable Sealco brake system, allowing for quick and durable braking, which is widely regarded as the market-leading brake system in Vietnam and around the world.
Authentic tires: Equipped with high load-bearing capacity and low wear and tear genuine tires.
North-Central-South warranty system: The product is covered by a 3-year warranty under the North-Central-South branch system, convenient for transporting the vehicle to the service station.
Super durable coating: The vehicle frame utilizes spray, primer, and topcoat with high-temperature curing to increase the durability of the vehicle.
Application
20 feet skeleton semi-trailer H22-XA-01-4 is specifically designed to transport containers with a fairly high load, for applications running in ports or participating in transportation.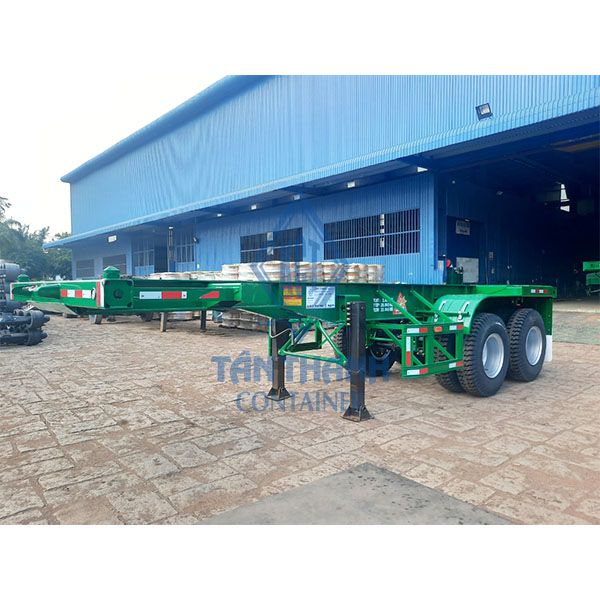 Specifications
Trademark

KCT

Manufacturer

Tân Thanh Mechanical Trading Corporation
Number
H22-XA-01-4
Dimensions

Length

7.360 mm

Width

2.480 mm

Height

1.515/1.500 mm
Load distribution

Tare weight

3.800 kg

Playload

30.045 kg

Total load

33.845 kg
Structure

Main Beam

I-beam combination, SM490YA/Q345B steel
Kingpin
JOST 2″,

Bolt on type

Landing gear
FUWA,

2-speed manual

Axles

FUWA, 13 tons

Suspension systems

FUWA, 07

leaf-spring

Fleetrite Brake Chamber

02 layers

Braking system

Braking system 2 steam lines, Sealco relay valves, USA

Shell

11R22.5/11.00-20

Tray

8.25-22.5/8.00-20

Paint

Shot blasting, primer, coating, color fastness

Warranty
3 years
Contact Now
Tan Thanh
24/7
support!