Semi Trailers
Drop Deck Semi Trailers
03 Axles 40 feet Lowbed semi-trailer L43-LA-01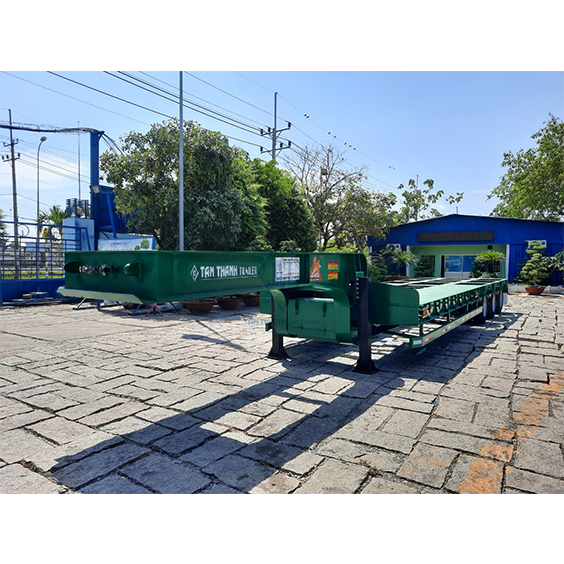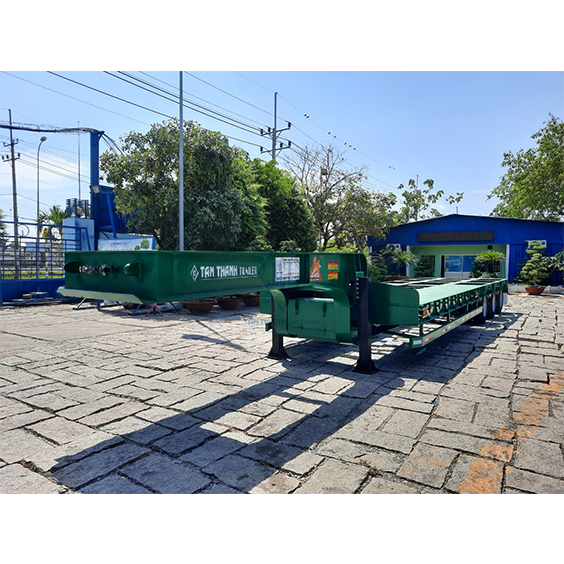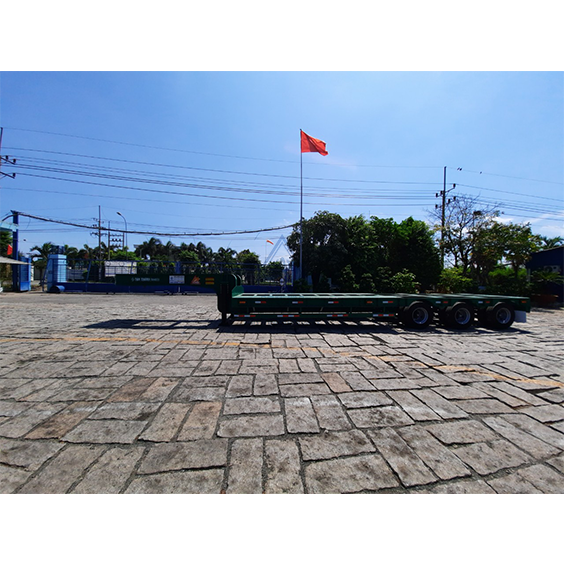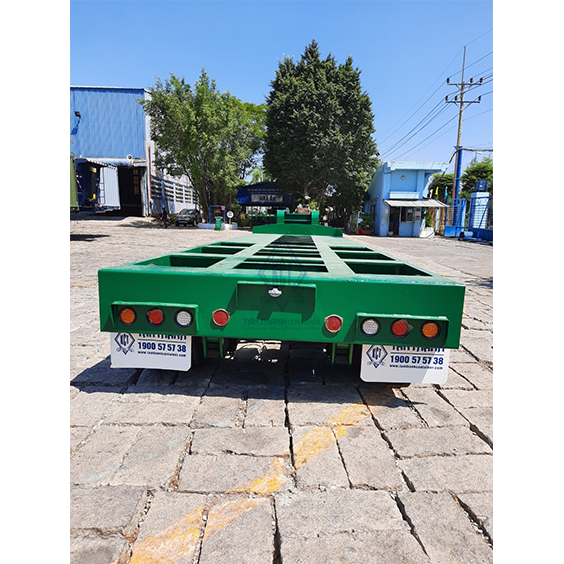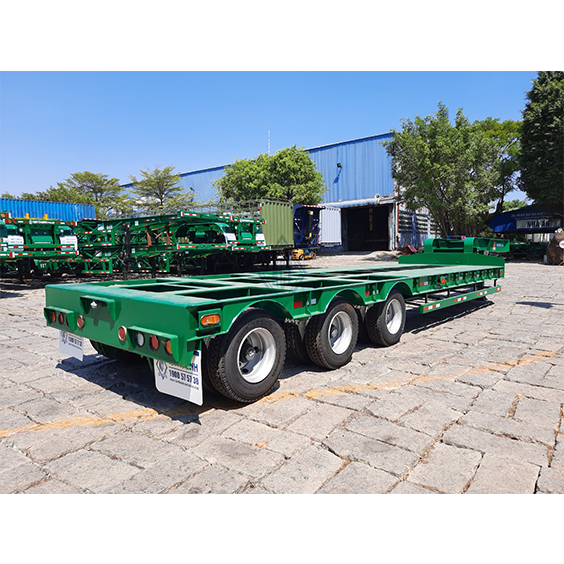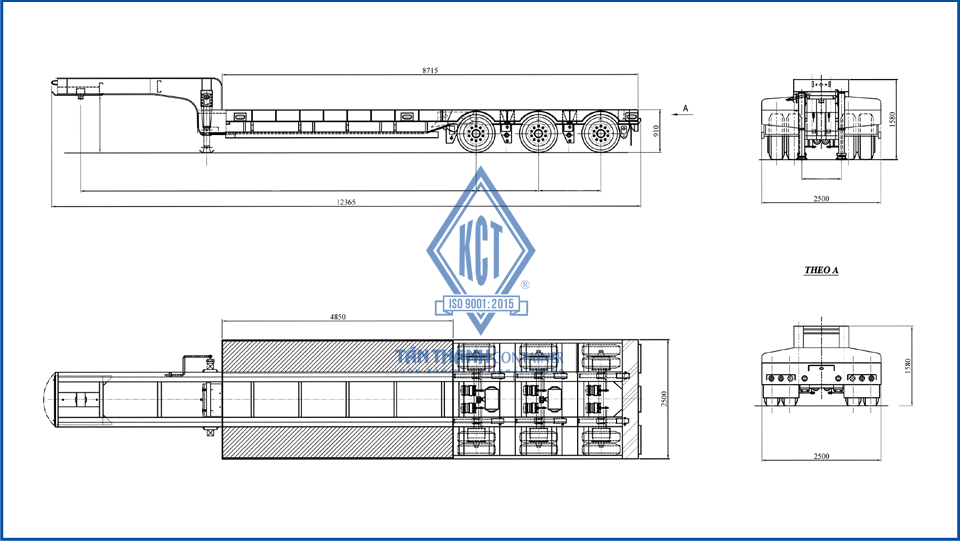 03 Axles 40 feet Lowbed semi-trailer L43-LA-01
General information
| | |
| --- | --- |
| SKU: | 510000324 |
| Length - Width - Height: | 12,365 - 2,500 - 1,580 mm |
| Total load: | 38,410 kg |
| Warranty: | 3 years |
Details Products
Lowbed semi-trailer 40 feet 03 Axles L43-LA-01 Tan Thanh produced by high-tech production lines, with playload up to over 31tons, Specialized in transporting oversized motor vehicles, machinery equipment, goods, with a very large weight.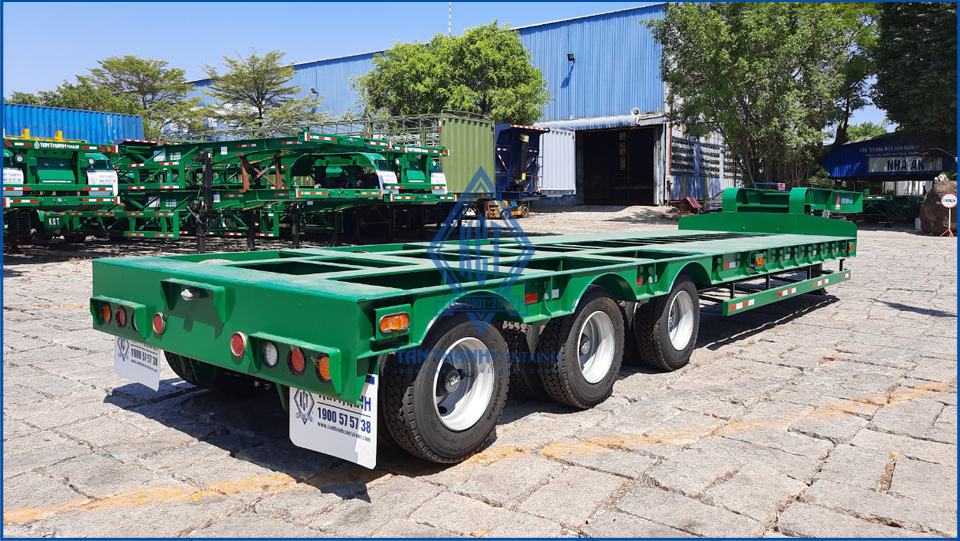 Advantages
Excellent design: Lowbed semi-trailer

L43-LA-01

has complex main beam, Q345B steel for sturdy structure, which helps with high load capacity.

suspension Axles and genuine HJ stand:

help the vehicle run stably and increase its durability.

Braking system being equipped with Sealco relay valves:

make the vehicle brake faster, with higher durability. Sealco is ranked as the leading prestigious brand in the current Vietnamese and international market..

Genuine Casumina tires:

help the vehicle bear high loads and better grip the road.

North - Central - South warranty system:

The product is warranted for 3 years on the North - Central - South branch system, convenient for moving the vehicle to the warranty station..

Quy trình sơn 3 lớp:

Shot blasting, primer, coating and color fastness helps to extend the durability of the paint under many extreme weather conditions
Application
Lowbed semi-trailer 40 feet 03 Axles L43-LA-01 is specially designed to transport oversized motorized vehicles, machinery, and goods..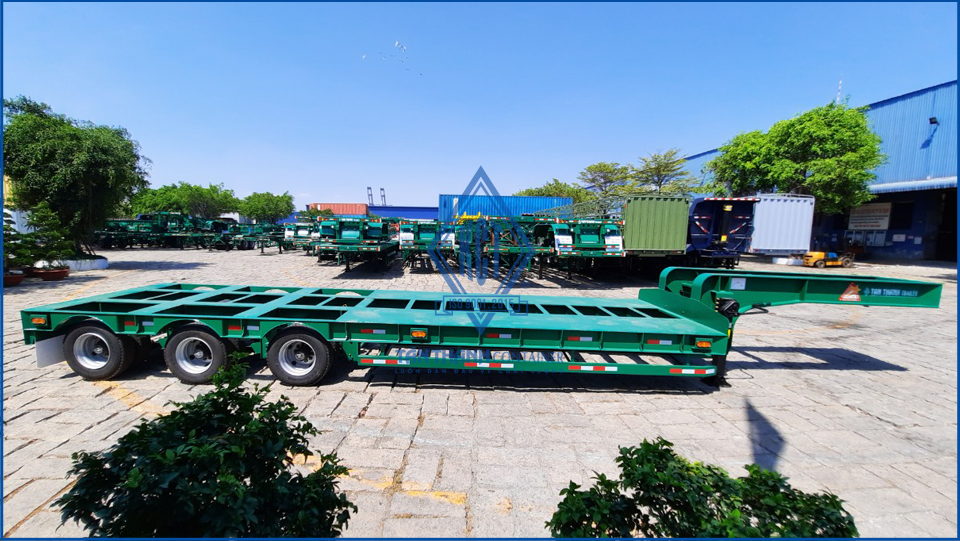 Specifications
LOADING SEMI TRAILER (TRANSPORTING SPECALIZED VEHICLES) 40 FEET, 03 Axles

Trademark

L43-LA-01

Manufacturer

Tan Thanh Trading and Mechanic Corporation

DIMENSIONS

Length

12.365 mm

Width

2,500 mm

Height

1.580 mm

Load distribution

Tare weight

7.200 kg

Playload

31.210 kg

Total load

38.410 kg

STRUCTURE

Main Beam

Complex I Beam, Q345B Steel

Fifth Wheel Weld

JOST, 2", Bolt on

Stand

HJ 2-speed manual control

Axles

HJ, 13 tons.

Suspension systems

HJ.

Fleetrite Brake Chamber

02 layers.

Braking system

02 steam lines Braking system , Sealco relay valves, USA.

Shell

235/75R17.5

Tray

6.75×17.5

Paint

Shot blasting, primer, coating, color fastness

Warranty

3 years
Contact Now
Tan Thanh
24/7
support!