Semi Trailers
Lowboy Semi Trailers
MultiMAX Plus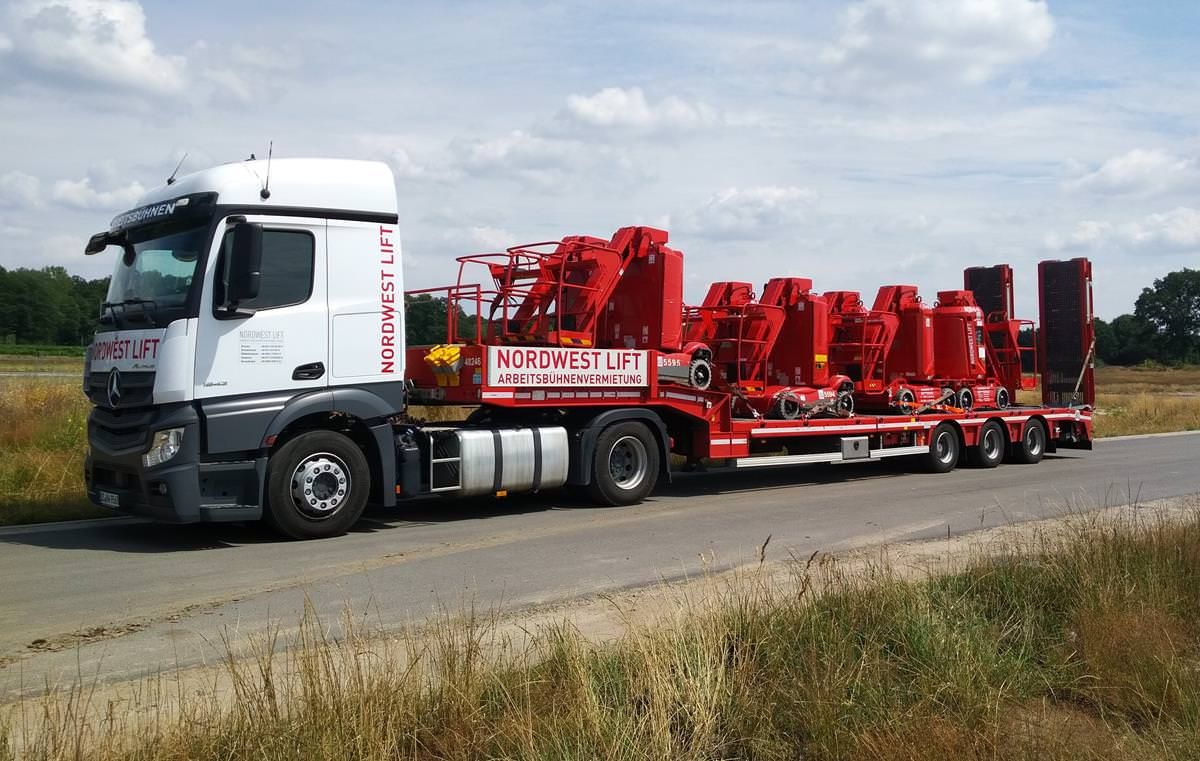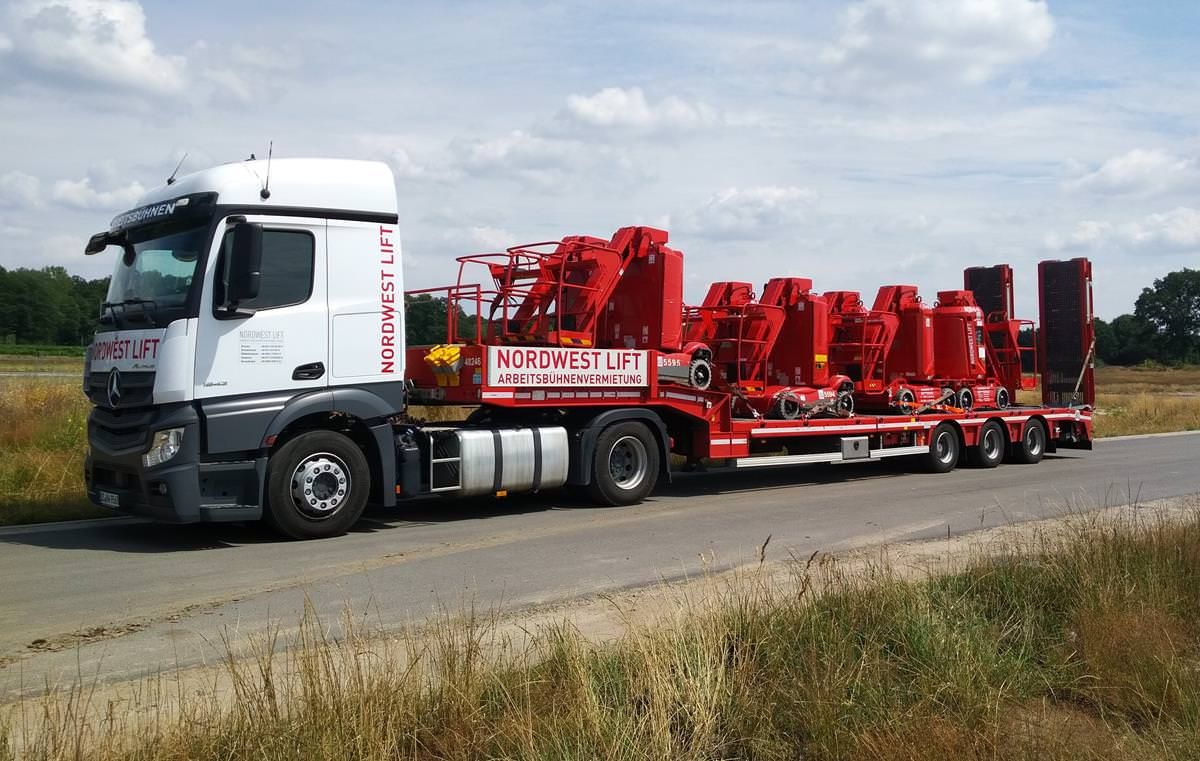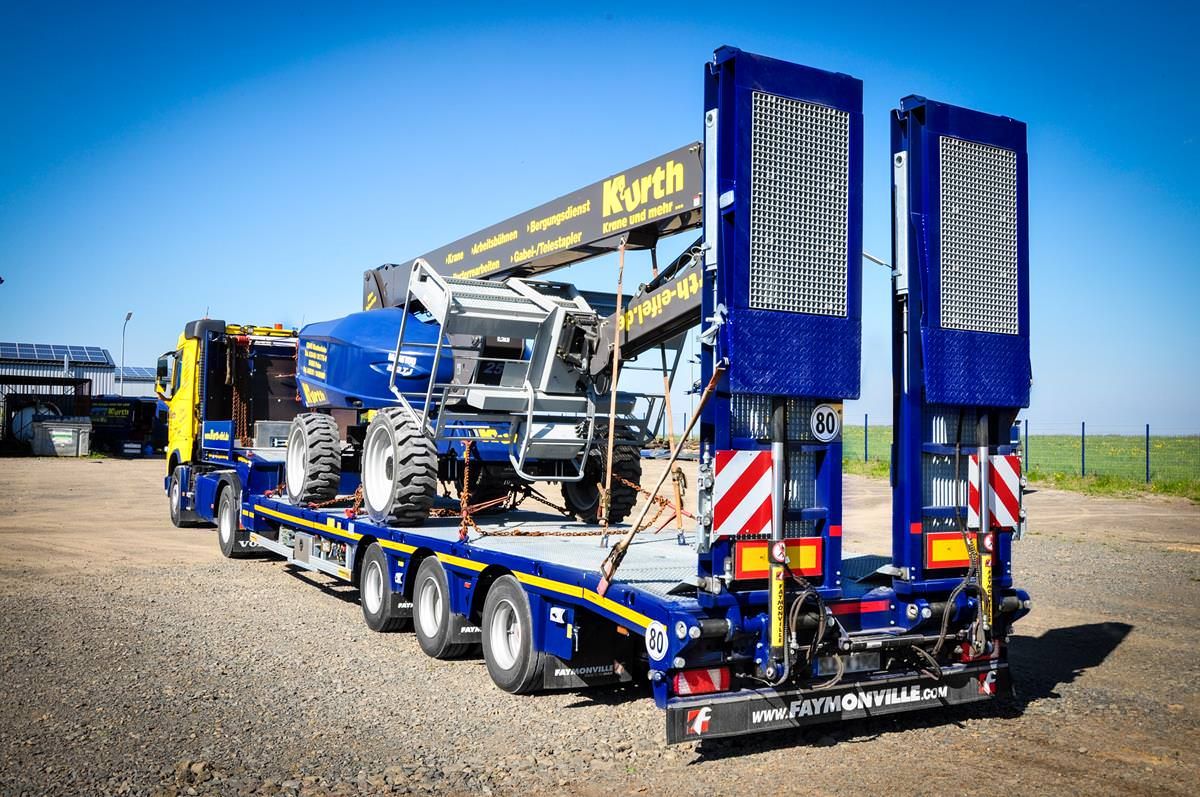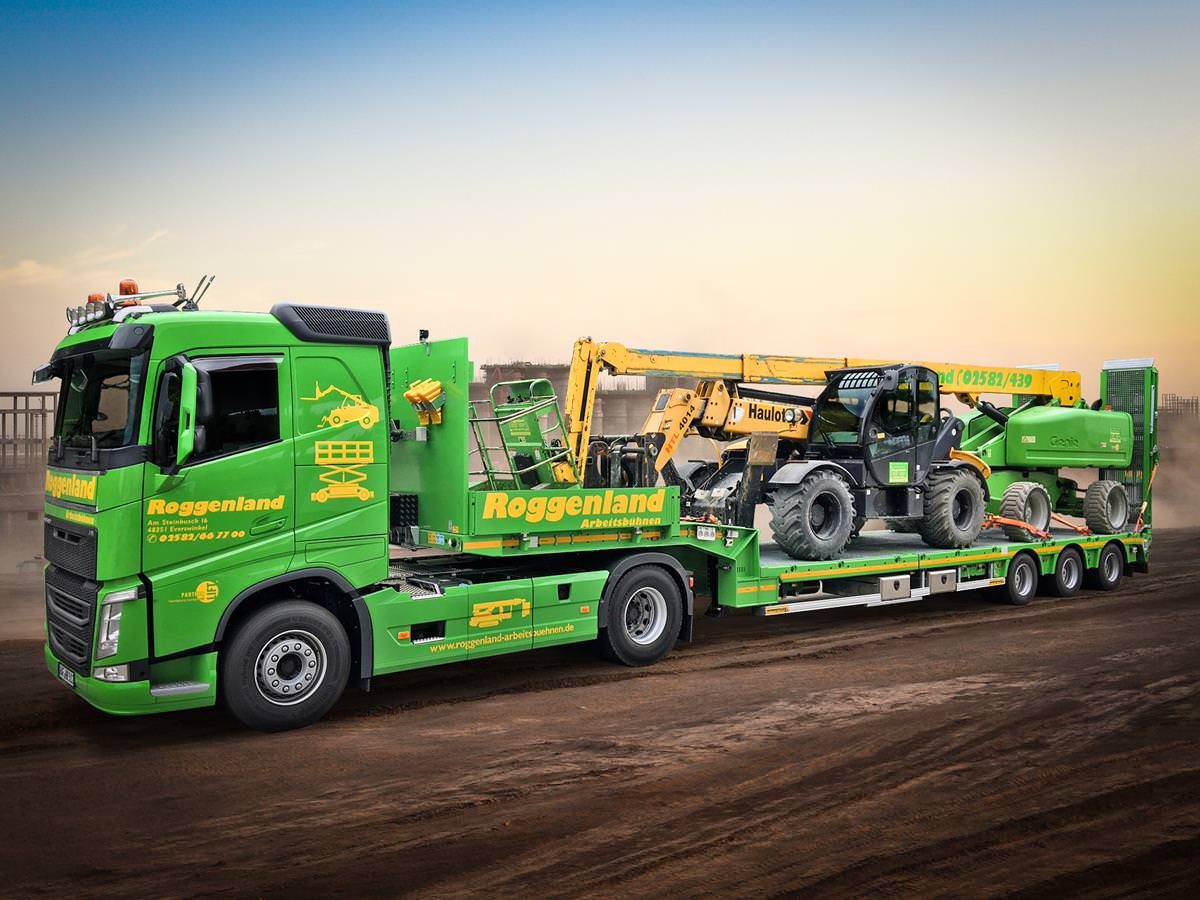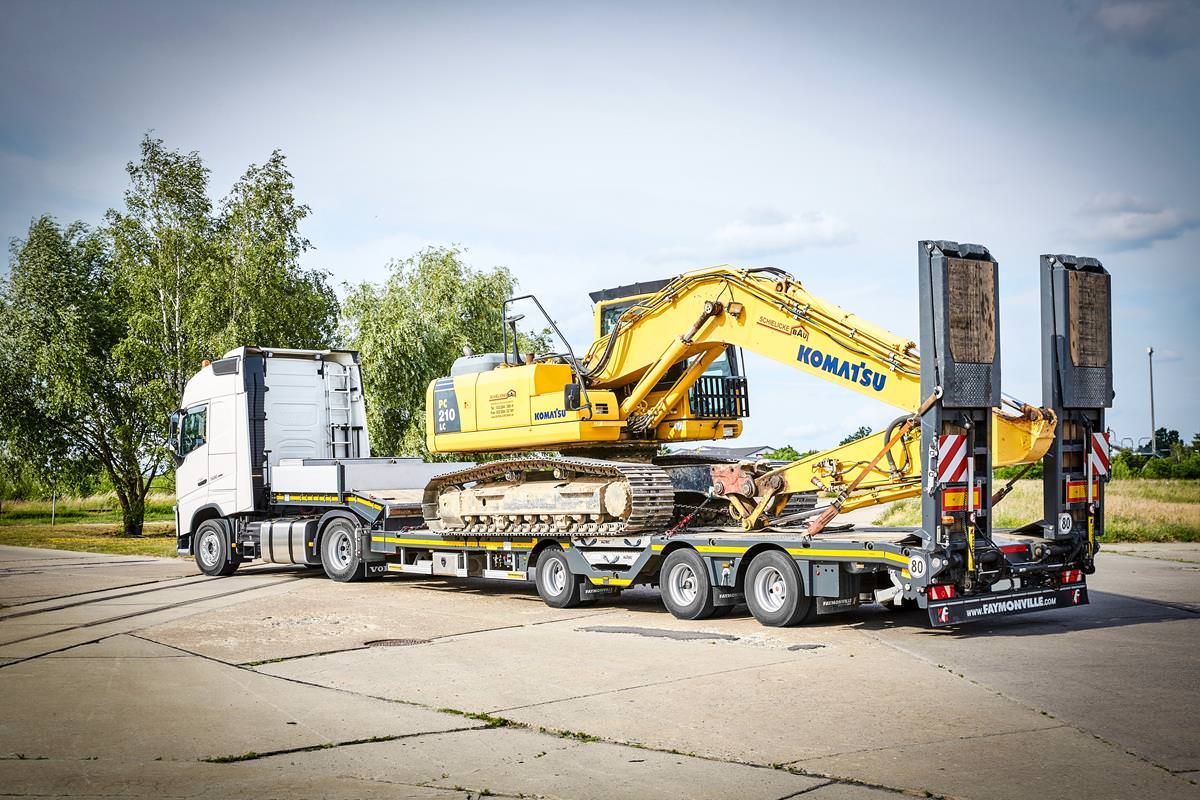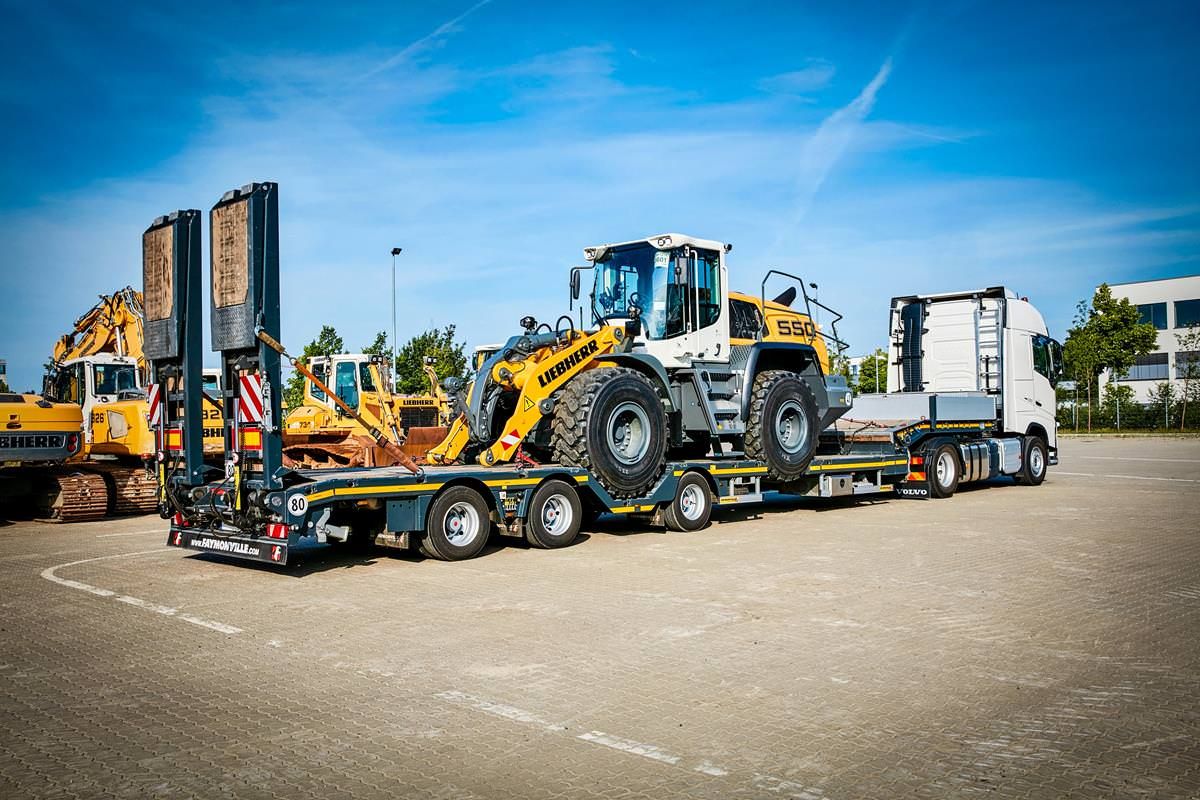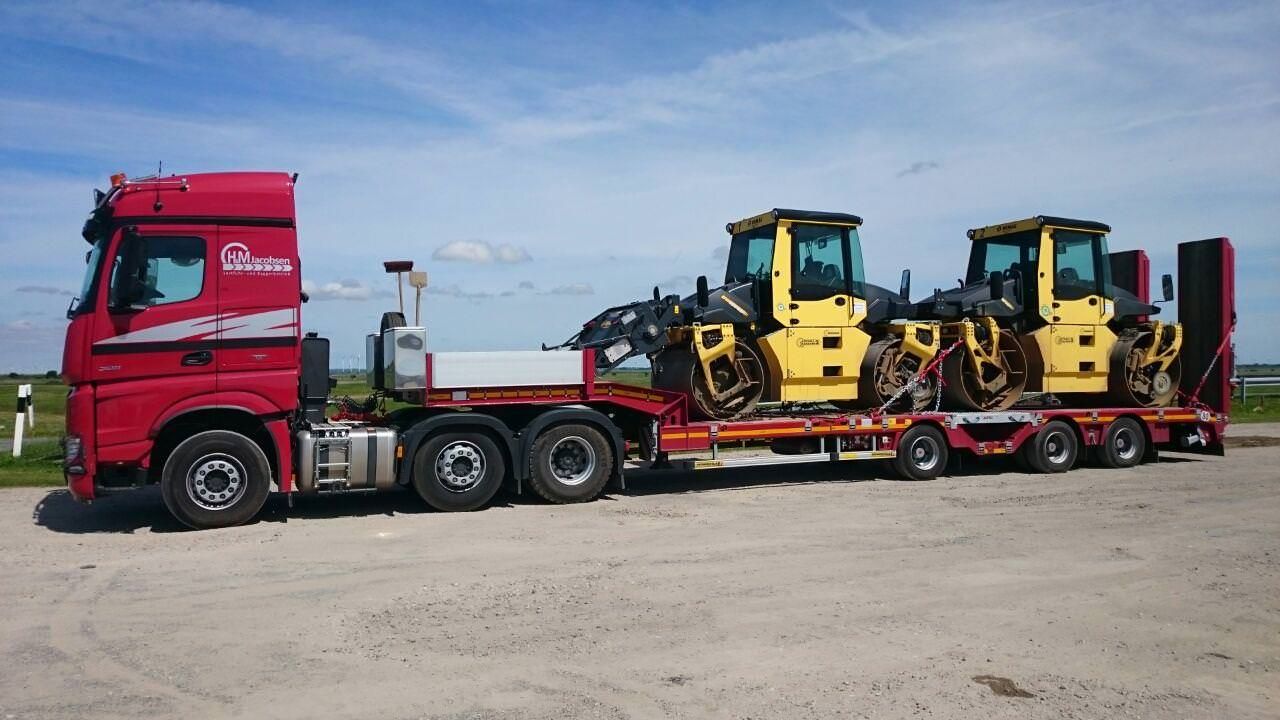 MultiMAX Plus
General information
Due to its low dead weight, the MultiMAX Plus semi trailer enables pan-European transport tasks to be accomplished while adhering to national regulations for normal freight traffic within 40/44 tons.
Details Products
The MultiMAX Plus low loader is equipped with pneumatic suspension. Either friction steered axles or hydraulic knuckle-steering axles are used for steering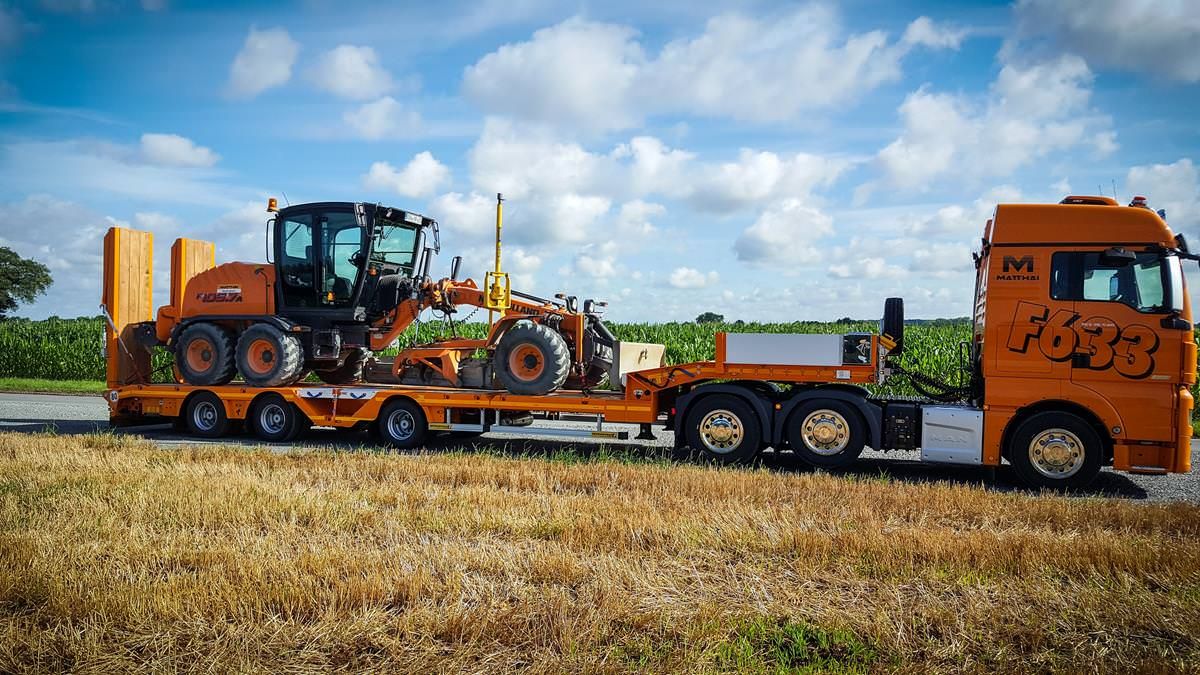 Advantages
MultiMax Plus with a fifth wheel load of 18t, the gooseneck is available in 150mm or 220mm construction height. Loading height is a constant issue in the transport sector.
Application
The Faymonville MultiMAX Plus semi low loader is a particularly agile and versatile semi low loader. Haulage companies that undertake not only special transport but also carry normal freight (e.g. on the return journey) get a vehicle that is optimised for flexibility and economy in the MultiMAX Plus.
The MultiMAX Plus lowloader semi trailer is suitable among other things for the pan-EU transport of:
Lighter construction machines (excavation and road construction),
Lifting vehicles (lifting platforms, fork-lift trucks, ...),
Containers,
Bulky goods, long materials and other heavy loads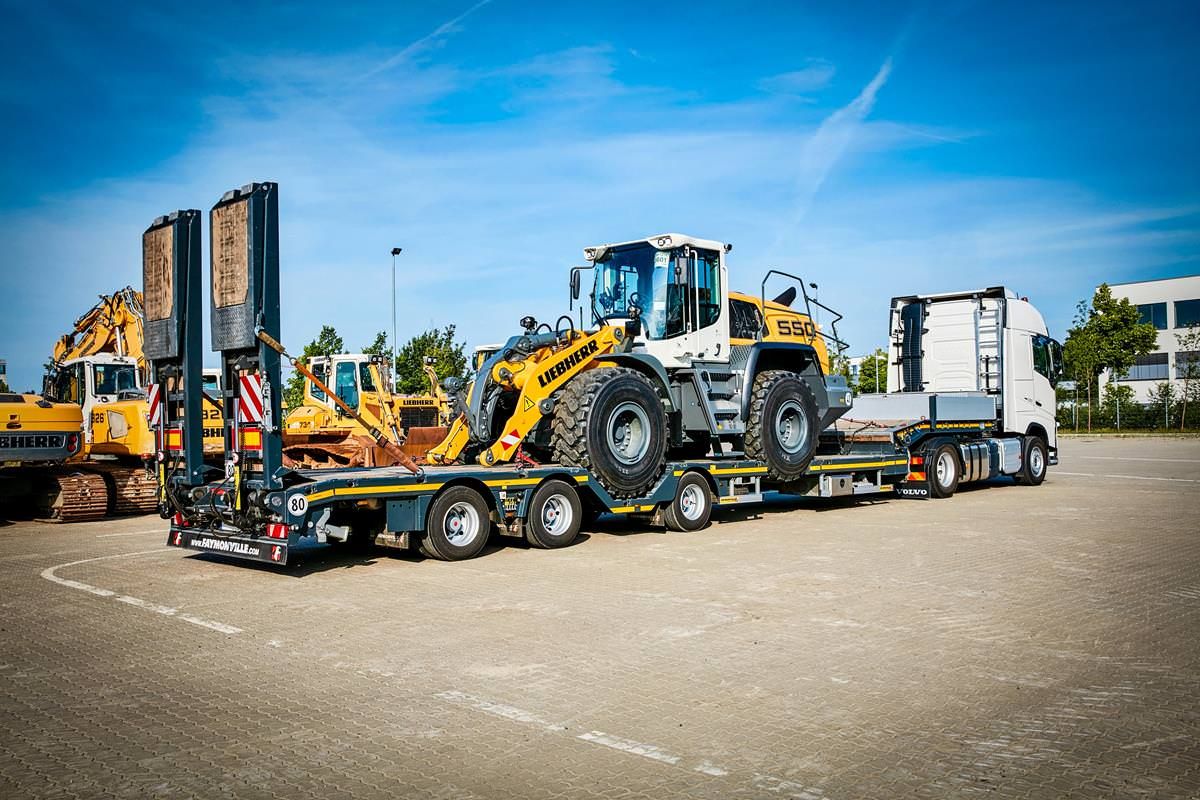 Specifications
MultiMAX Plus lowloader trailers can be tailored individually to the transport requirements. The equipment options include:
Ramp systems
Extendable
Wheel & excavator troughs
Hydraulically lift- and lowerable platform
Gratings cover for the work platform transport or wooden floor for construction machinery
Outriggers
Contact Now
Tan Thanh
24/7
support!