Semi-Trailers
Lowboy Semi Trailers
TimberMAX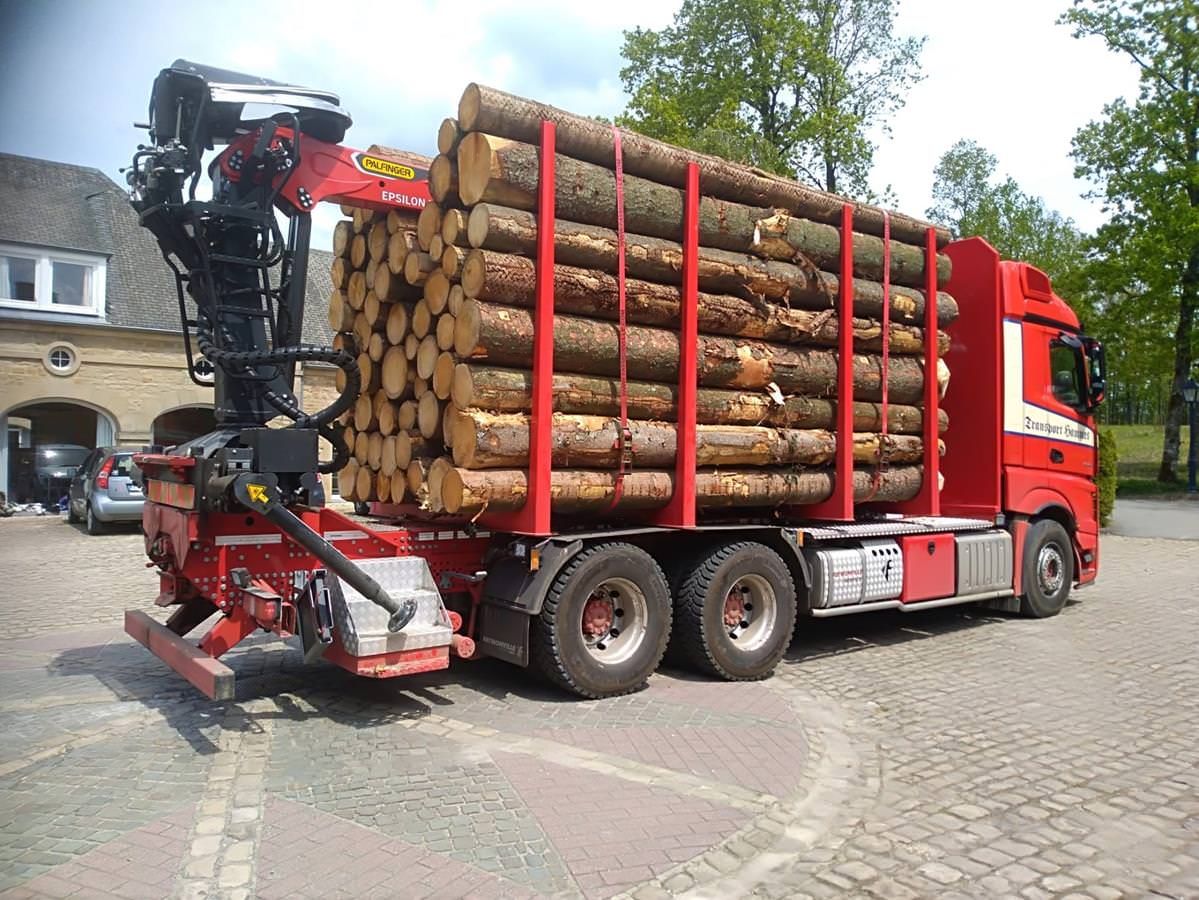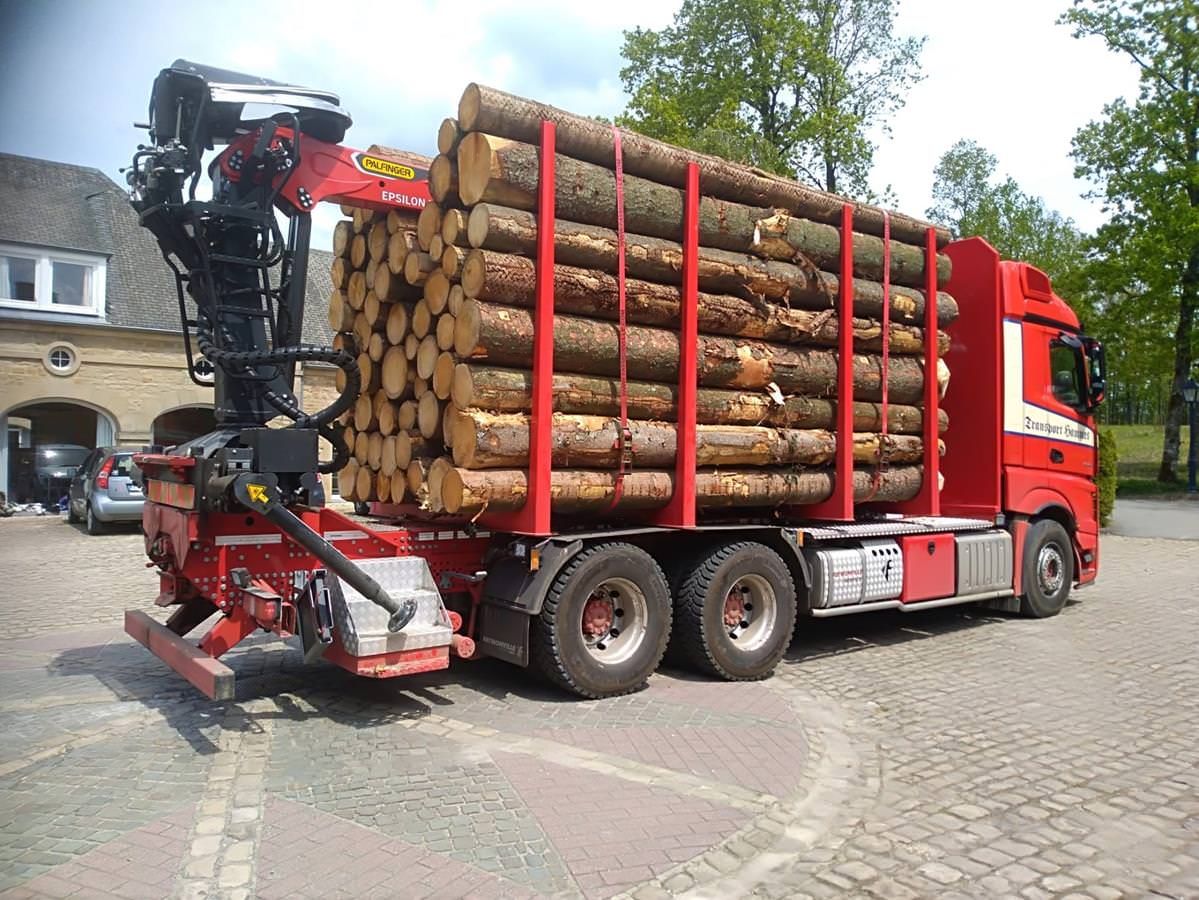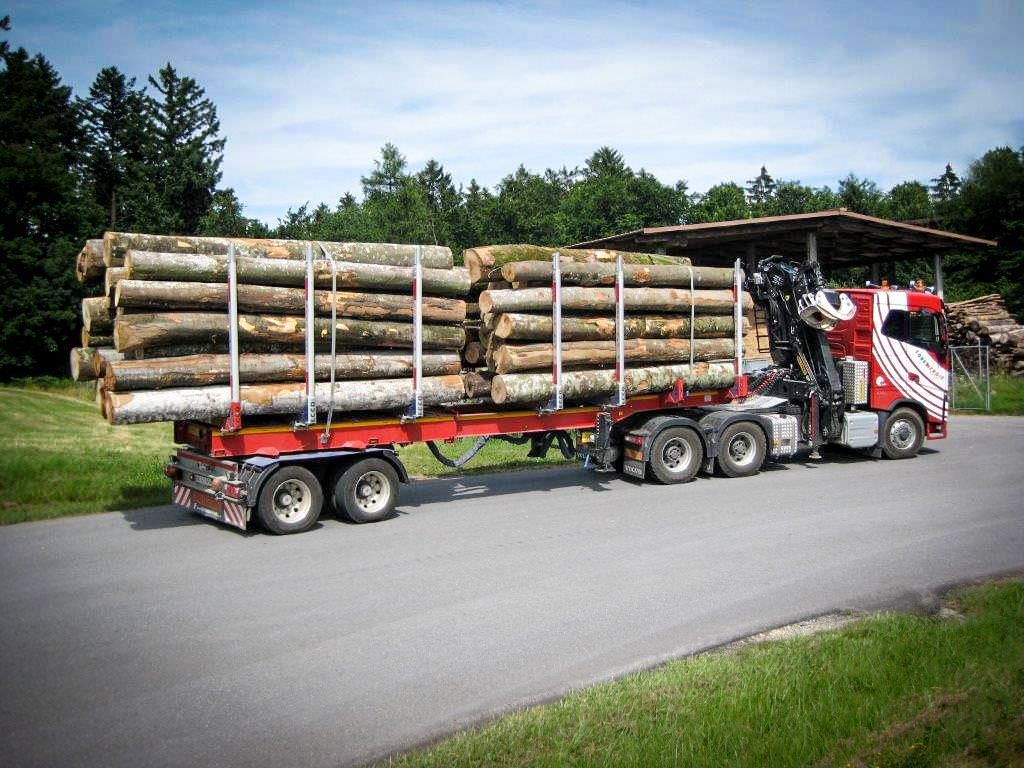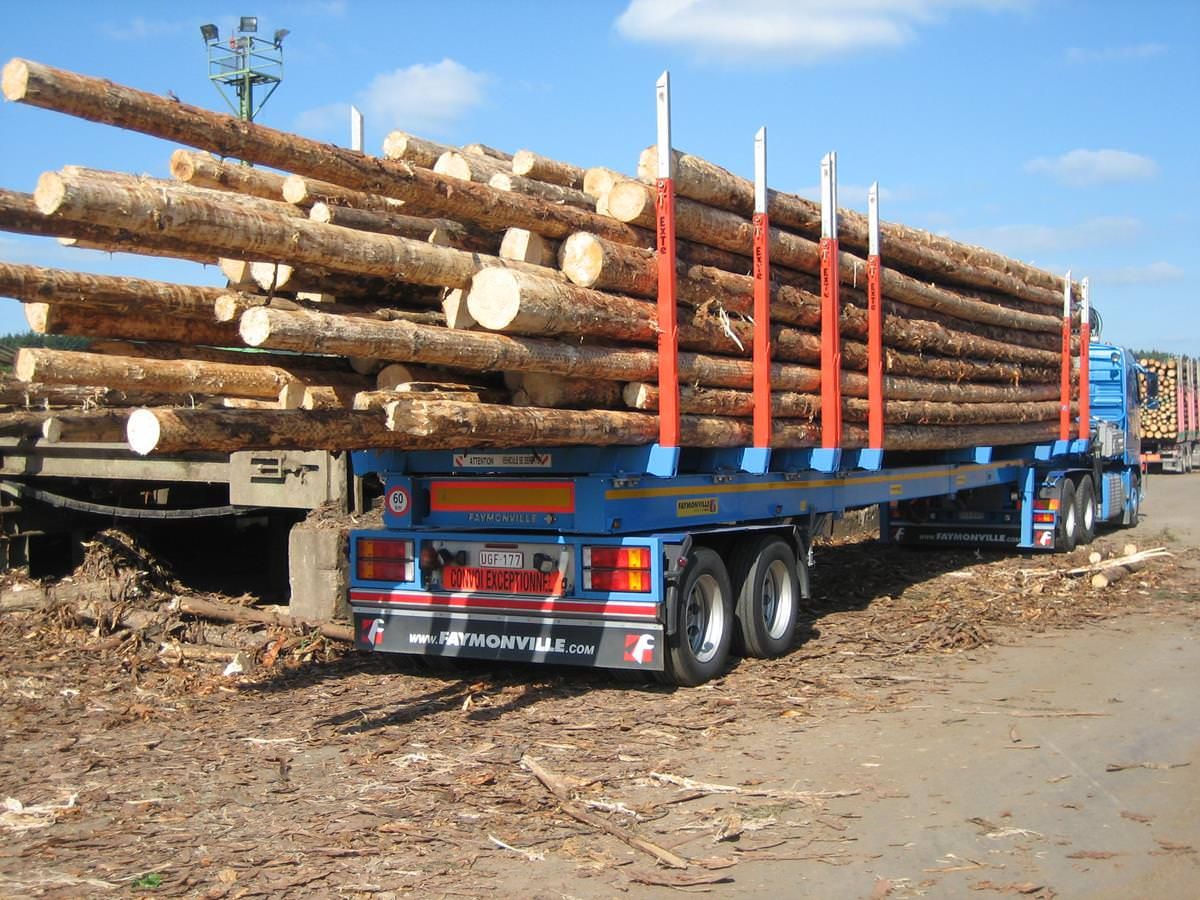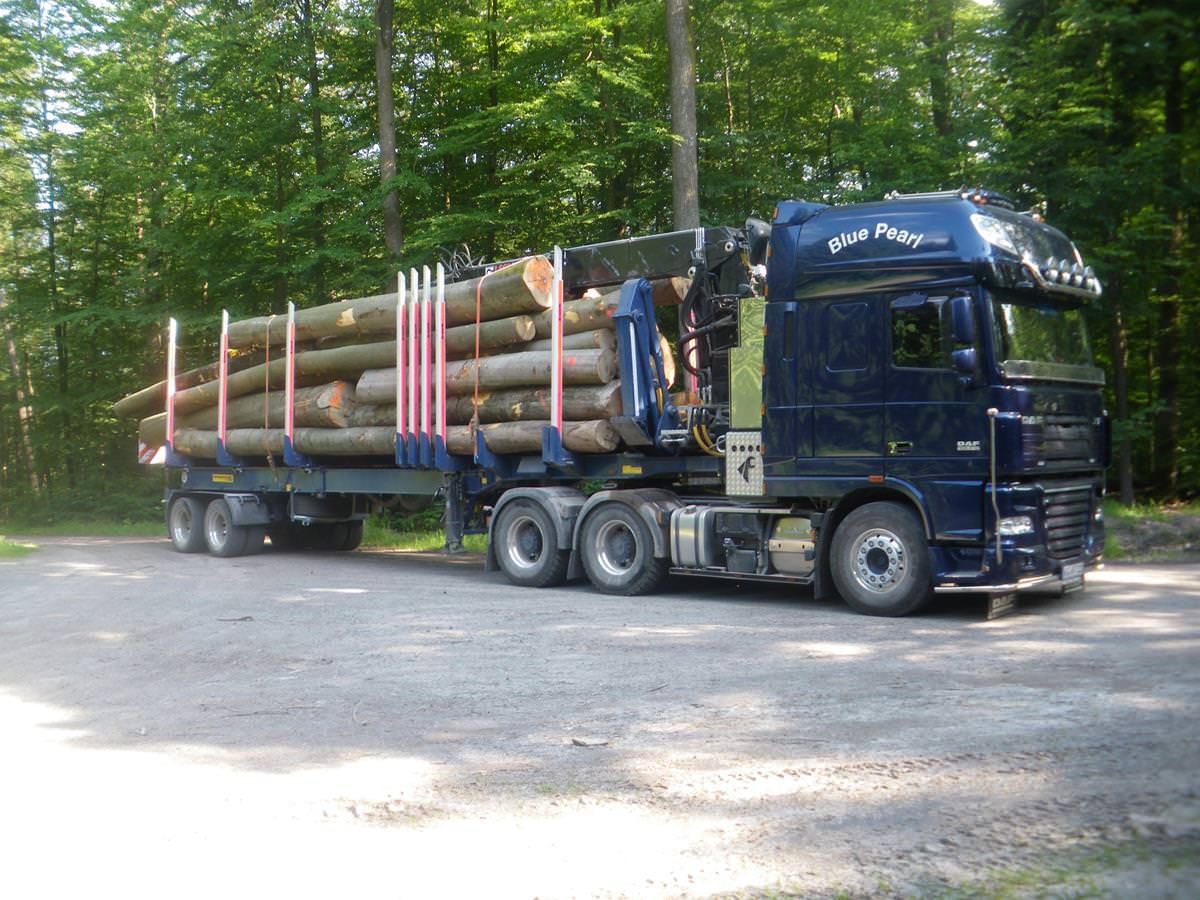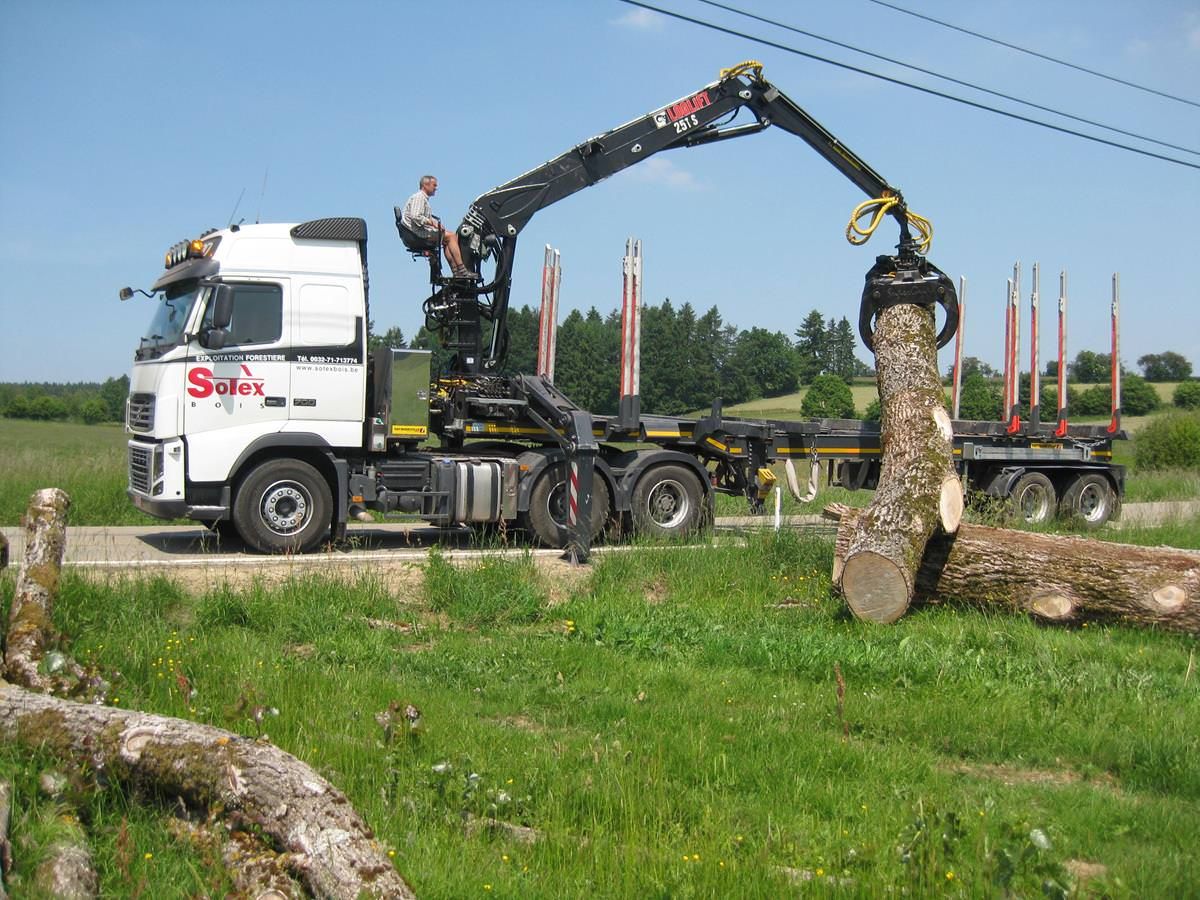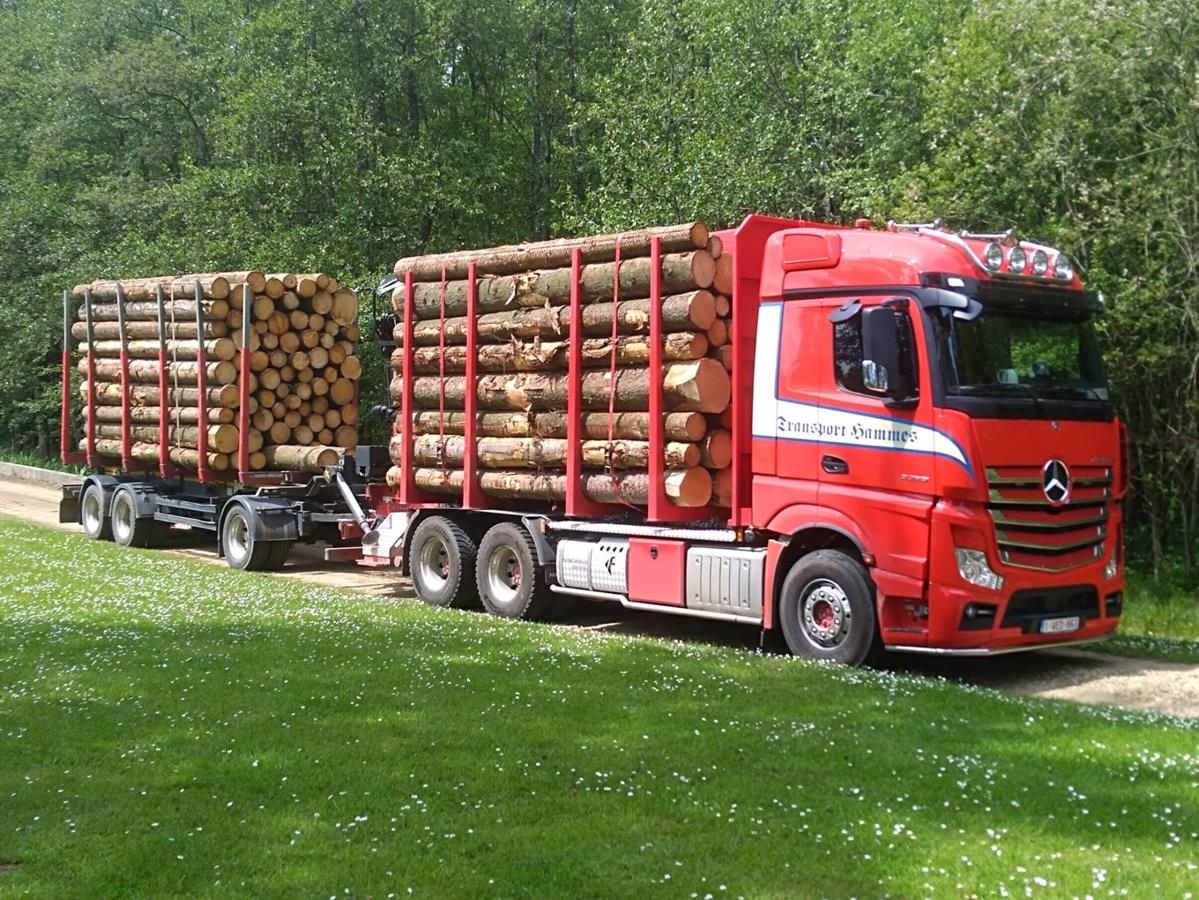 TimberMAX
General information
TimberMAX is a flatbed semi-trailer with 2 or 3 axles, optimised for the transport of short wood and logs.
When loading or for steering manoeuvres, the bogie ensures optimum stability with consistently high manoeuvrability.
Details Products
The TimberMAX flatbed semi-trailer is therefore the ideal answer to the daily economic and technical challenges that face forestry transport providers.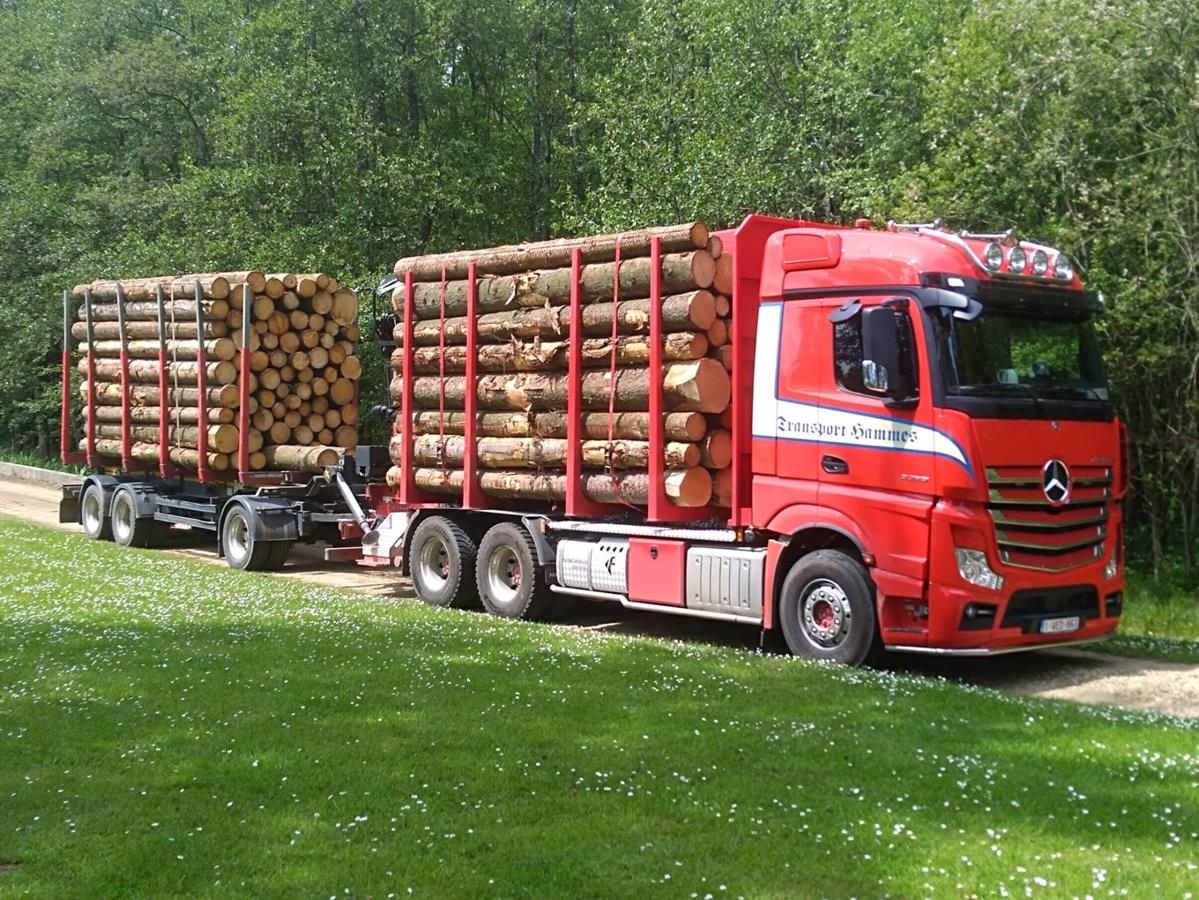 Advantages
The TimberMAX flatbed is equipped with pneumatic spring suspension and enables direct steering, as both axles are mounted on a joint bogie.
Application
The Faymonville TimberMAX flatbed trailer is designed for the transport of round or sawn timber, in particular:
Short wood: 3 to 5 piles (2 m - 6 m wood)
Long wood: Wood up to 21 m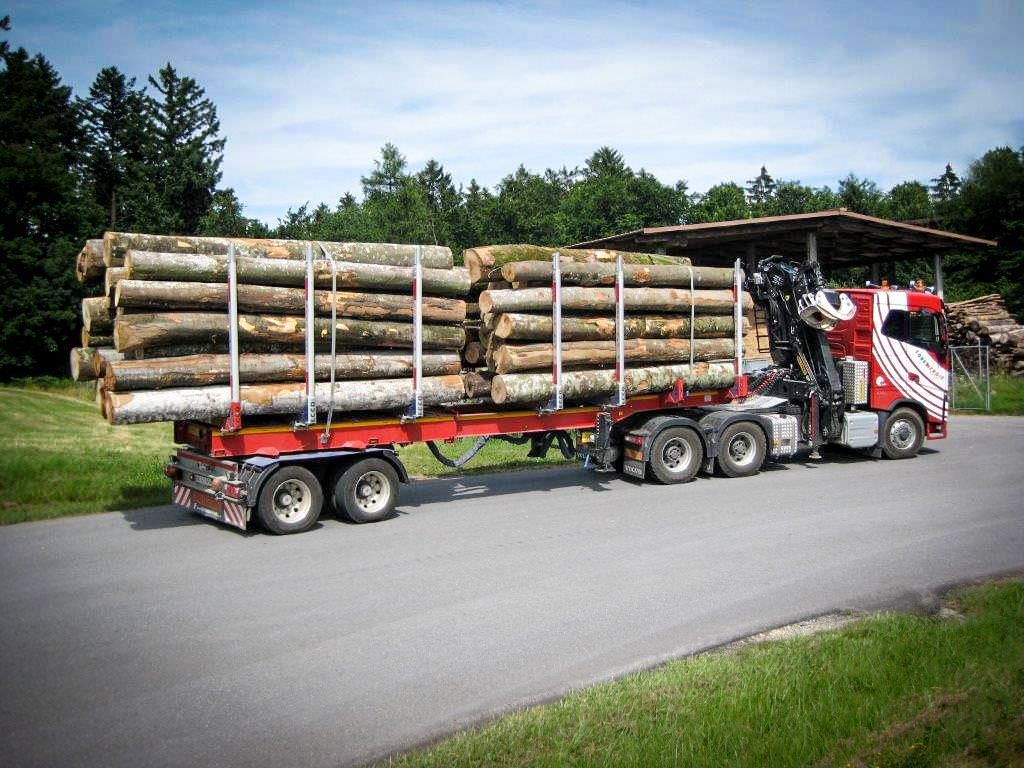 Specifications
TimberMAX teletrailer can be tailored individually to the transport requirements. Here are just a few of the equipment options:
1 or 2 x extendable (telescoping)
Loading turntable EXTE E144 or E9
Timber loading crane mounted on Timbermax
3-5 wood piles
Contact Now
Tan Thanh
24/7
support!