Loading Ramp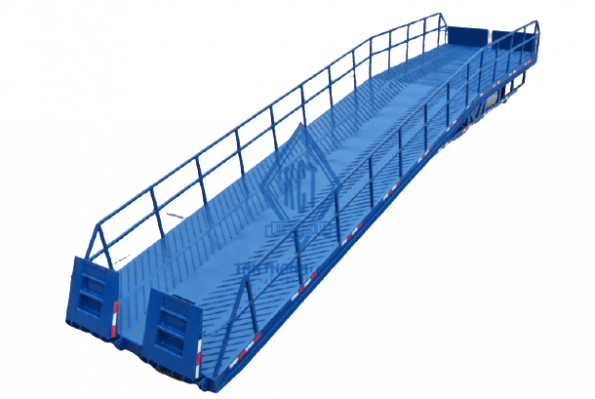 Trang chủ
Semi-Trailers
Loading Ramp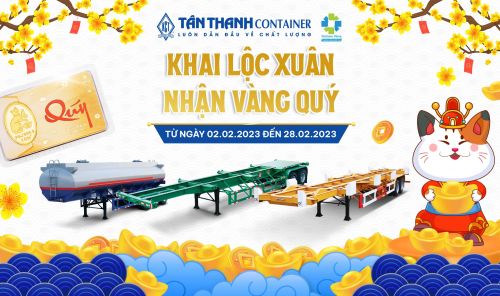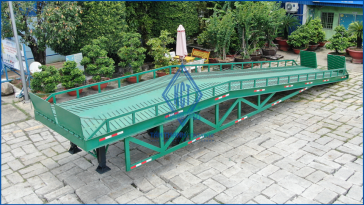 Mobile Ramp K51-CD-01
---
What is Loading Ramp (Unloading Ramps) ?
The loading ramp, also known as the container ramp (Mobile Ramp) is a device that compensates the difference between the delivery point and the transport vehicle level. Basically, the loading ramps is used to organize the warehouses of goods from trucks or containers
The application of the loading ramp
Tan Thanh's K51-CD-01 loading ramp is manufactured for the same purpose as the loading and unloading bridge of logistics enterprises..
Advantages of Tan Thanh loading ramps
Superior design: K51-CD-01 loading ramps with limited basis I combination, Q345B steel, is designed with a reasonable weight distribution to make it sturdy and durable, helping to increase the load capacity up to 24 tons, ensuring safe operation.
The main FUWA support base: Helps create stability, withstands high loads.
Equipped with large wheels: Quickly adjust flexibly can move many places in the warehouse to pack goods by wheel system with the help of forklifts.
North - Central - South warranty system: Products are warranted for 3 years on the North - Central - South branch system, convenient for moving the vehicle to the Warranty Station.
Paint: Using the best three-layer coating process of blasting, primer, topcoat and color fastness available today. Helps create a durable paint layer over time under all weather conditions.
The latest quotation of the loading ramps
Tan Thanh semi-trailers and loading ramps with various sizes and payloads from 20 feet to 60 feet. For the latest price, please Contact Tan Thanh consulting team or call +84 968 039 939 for the best support!
Tan Thanh Container is proud to be a reputable and quality supplier of semi-trailers
Tan Thanh Container has many years of experience in buying, selling and renting semi-trailers with a series of large and small projects confident to meet all your needs. We are a pioneer in the field of providing product services Semi-trailers, with a team of experienced, professional and enthusiastic staff, Tan Thanh is always looking for diverse solutions. To ensure quality products at the best cost.
When buying, selling and renting semi-trailers at Tan Thanh Container, customers can rest assured with the quality of products and perfect services:
The most competitive price with 100% commitment of good quality products.
Delivery according to the contract.
Used professional services nationwide (conversion and installation).
Support from consultation, purchase, service use and after sale.
Contact Information
TAN THANH MECHANICAL TRADING CORPORATION
Address: No. 14, Street No. 15, KP 4, Linh Trung Ward, City. Thu Duc, City. Ho Chi Minh City
Phone number: 0968 039 939
Email: info@tanthanhcontainer.com
Contact Now
Tan Thanh
24/7
support!