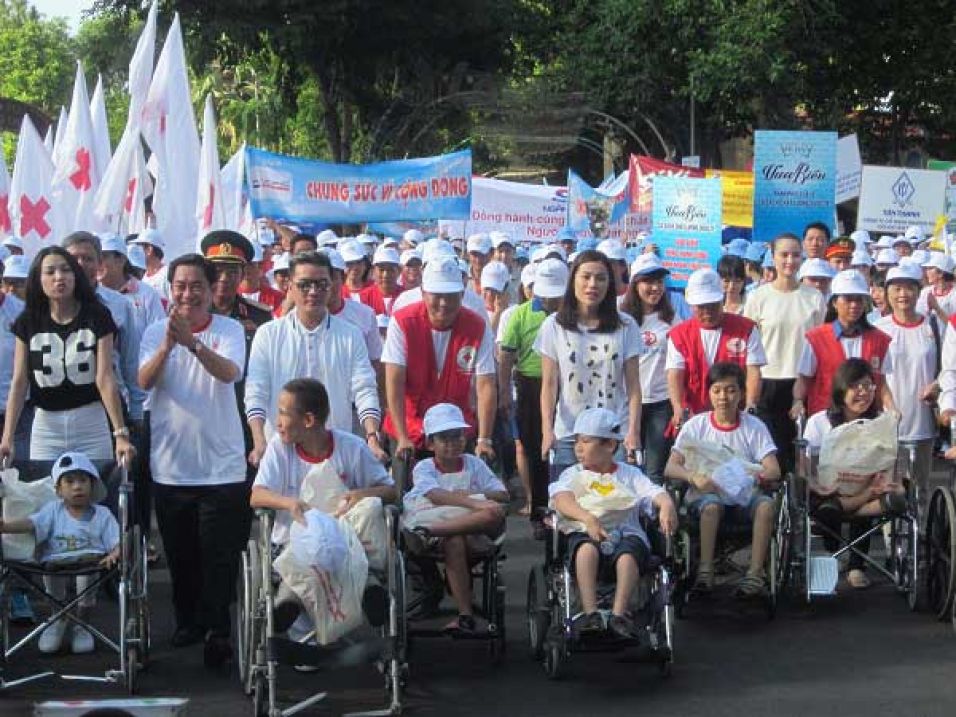 In the occasion of the 53rd anniversary of Dioxin disaster in Vietnam on August 10_ the day "for the victims of Agent Orange" and the world humanitarian day on August 19, HCMC Red Cross Society coordinating with many organizations organized 8th walking program for victims of agent orange and disable people at Dam Sen cultural park on morning 9th August . Over 70 employees of Tan Thanh and 10,000 people in Ho Chi Minh City participate in this humanitarian program to contribute to soothe the pain of the agent orange victims.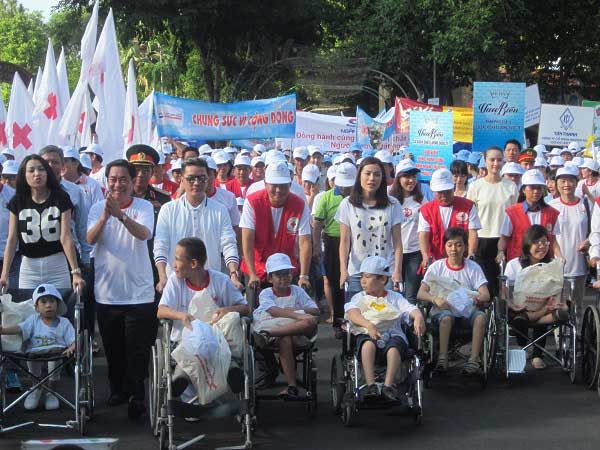 53 years passed, the consequences of Agent Orange / dioxin are not lost. Millions of Vietnamese, three or four generations later are suffering with the pain on the skin. Information from the Association of Victims of Agent Orange / dioxin in Vietnam, the country has about 3 million victims of Agent Orange / dioxin. While the second generation is about 200,000 people, third generation about 80,000 people, fourth generation are still exposed.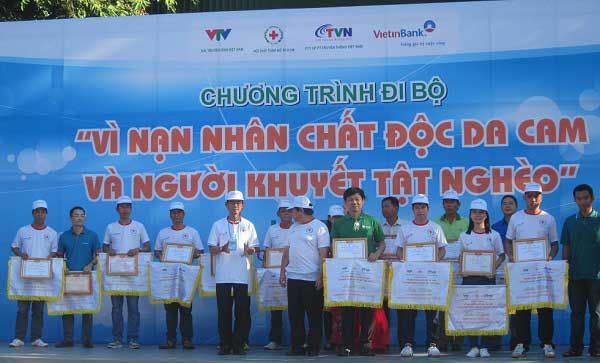 The purpose of the walk program is to commend the families of victims of Agent Orange and those disabilities who have overcome difficulties to stabilize their lives. The program also appreciates people of the city who care and share the pain of the victims of Agent Orange and those disabilities. Through the program, the organizers appeal to society for more attention to mothers with disabilities, mothers caring for disable children in Vu Lan season, victims of Agent Orange.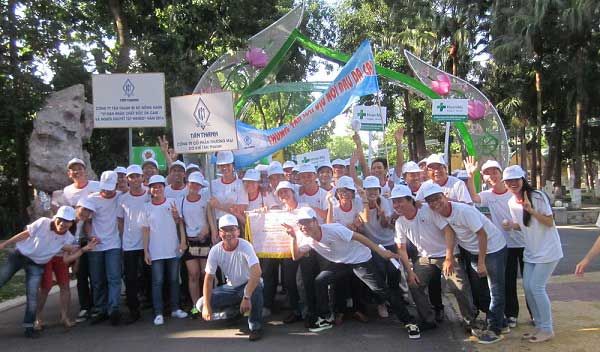 Over the last 15 years, thanks to the support from sponsor, many local and international organizations, the Vietnam Red Cross Association mobilize over 30 billion VND into the Agent Orange Victims Fund by forms such as regular allowance, capital allowance for family economic development, support for study expenses, training, medical examination and treatment, house building, support for wheelchair to assist more families of victims of Agent Orange to overcome difficulties in life. The walking program raises 2 billion VND and 150 million VND to Ho Chi Minh City Red Cross Association for caring and assisting to disabled people and victims of Agent Orange.