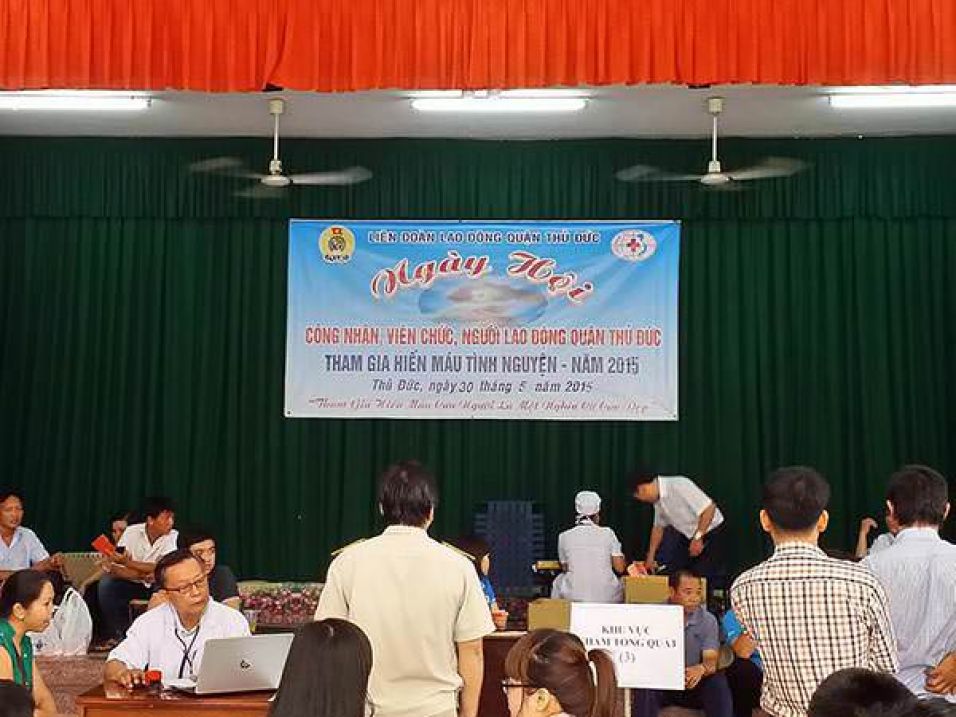 At 7:00 am on May 20th, 2015, employees of Tan Thanh company and other companies in Thu Duc district participated in a humanitarian blood donation held at the Labor Culture Building of Thu Duc district, 17 Le Quy Don, Binh Tho Ward, Thu Duc District, HCMC.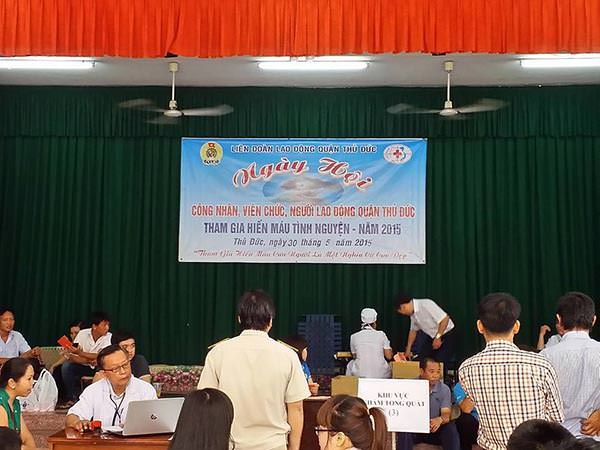 In order to step up the propaganda and encouragement of trade union officials, members, officers and employees to participate in blood donation overcoming the situation of frequent lack of blood supply and back-up in the upcoming time, ensuring that patients in difficult circumstances shall be timely treated.
"The lack of blood supply in the past few days has affected a lot the treatment and examination in hospitals. Patients needing blood have been in writhing, tired, and extremely dangerous situations", said Professor Nguyen Anh Tri, Director of the Central Institute of Hematology and Blood Transfusion.
Blood donation campaigns have not really attracted citizens because many people fear the harms of donating blood: fear of needles, fear of blood, infection,...  However, such fears are unfounded because blood donation helps the community, who need blood in the event of an illness or accident, and provide many benefits for the donors themselves. In addition, people who register for the blood donation are also provided with a health check, blood type check, a blood donation card, and are entitled to a number of benefits according to regulations and free medical examination.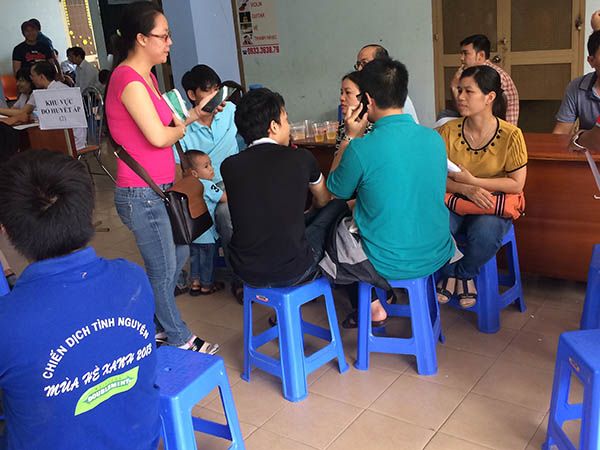 We see the great value and significance of the blood donation program, and the necessity of stepping up the Vietnamese tradition of solidarity and mutual assistance. Since its beginning, the program has received the enthusiastic support of Tan Thanh's employees who have voluntarily registered for donating blood.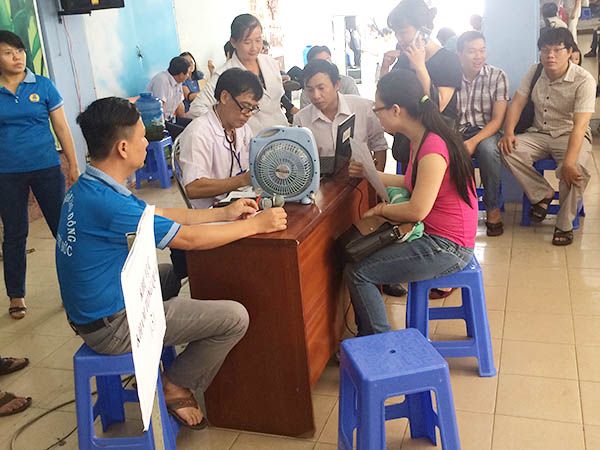 According to the Ho Chi Minh City humanitarian blood donation center, the 2015 blood donation activity was a practical and meaningful activity to the community helping the serious lack of blood supply in emergency and treatment of patients.
(Marketing Department)