Social activities
26/11/2020
Tan Thanh got outstanding achievements in the prevention and control of Covid - 19 epidemic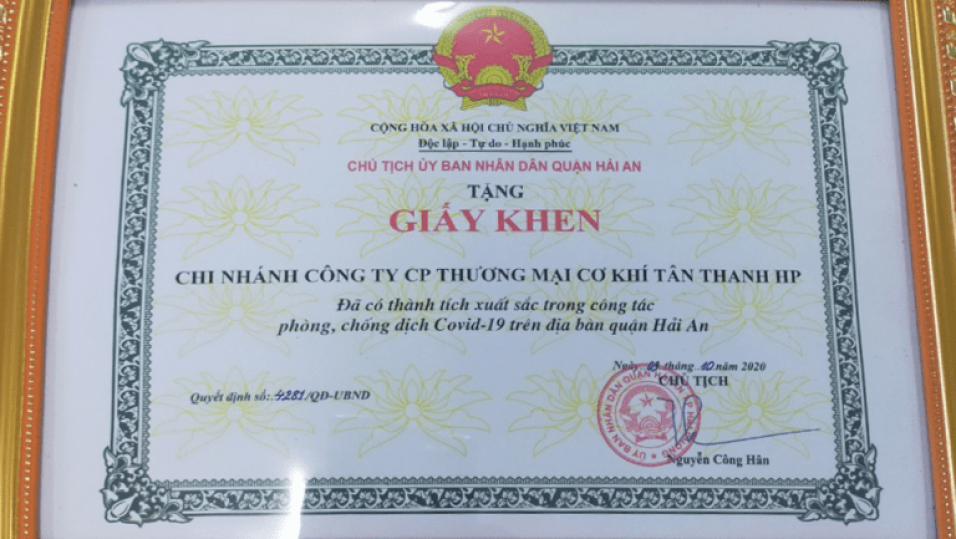 On October 9, Tan Thanh was honored to be one of 9 enterprises receiving certificates of merit from the People's Committee of Hai An district, Hai Phong city to commend the company for its outstanding achievements in prevention and control of Covid-19 spread. This is the pride of Tan Thanh Company for always thinking about the community and promoting the tradition of mutual support of the Vietnamese people.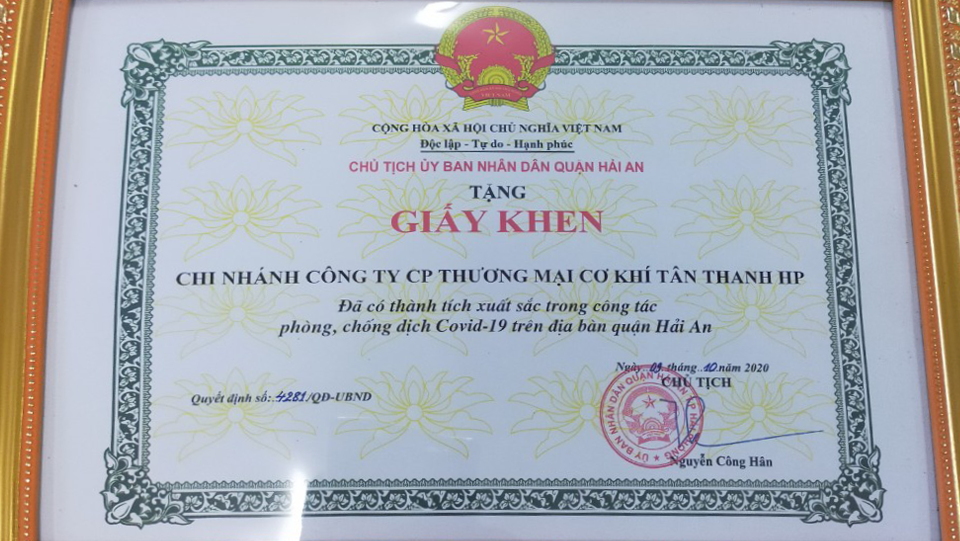 Accompanying the whole country in the prevention of Covid-19 pandemic, Tan Thanh Company has always strictly and thoroughly implemented the decisions and instructions of the Government, implemented many practical activities to best protect all its employees' health to prevent the spread of pandemic while stabilizing production and business activities, ensuring income for employees. In addition, in order to support the soldiers and disease control officials, Tan Thanh has donated dozens of containers to set up quarantine posts and provide all the rental costs during the epidemic.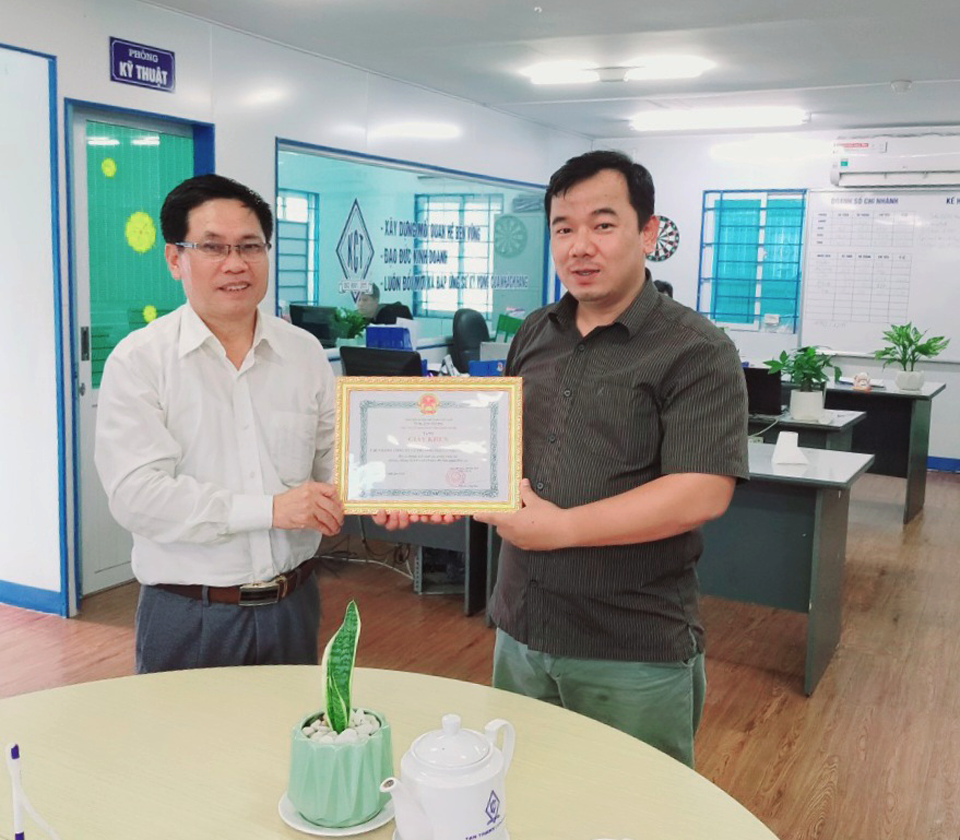 The above result is the acknowledgment of the President of Hai An District People's Committee to the joint efforts of the company in preventing the spread of Covid-19 epidemic. 
Tan Thanh believes that with the determination of the Government, the shared unanimity of the enterprise community and people across the country, Vietnam will definitely win the pandemic and continue to become a global bright spot in the public in the prevention and control of Covid-19 epidemic.
#Tanthanhcontainer #somiromooctanthanh #hainamdistrictpeople'scommittee #haiphongbranch #joinhandstofightcovid19