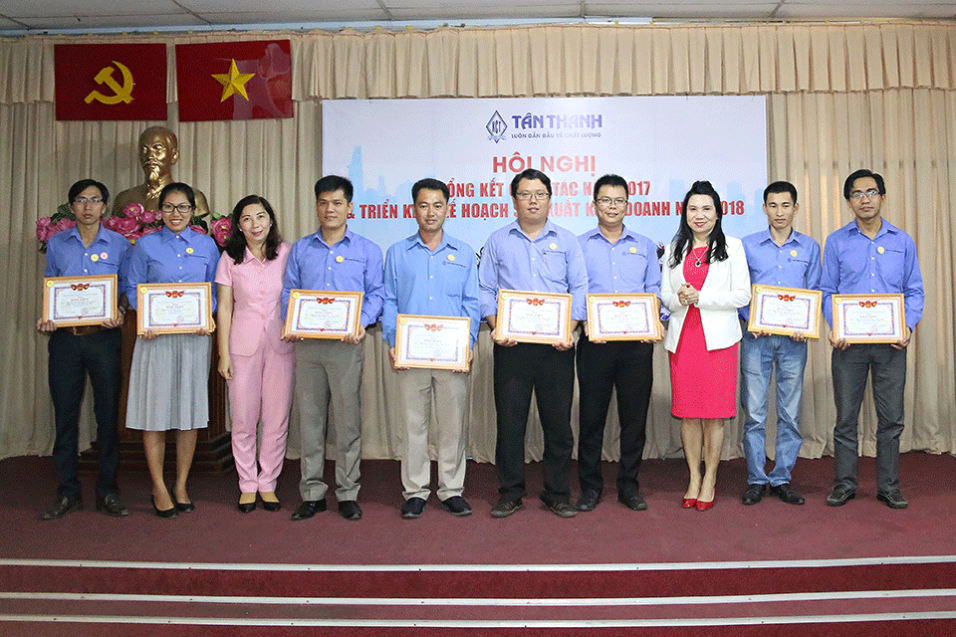 On 2/2/2018 Tan Thanh Company held the closing ceremony of production and business activities in 2017 and the implementation of the plan in 2018. The year end ceremony is an annual event of the company, this is the occasion that Tan Thanh looks back on the past year and strategic direction for 2018.
Attending the closing ceremony were Mr. Kieu Cong Thanh (Chairman of the Board), Ms. Tran Dieu Canh (General Director) and Thu Duc District Labor Union Representative.
The closing ceremony is also an opportunity to honor the collective, individuals with outstanding achievements in 2017.
It can be said that the achievements that the company achieved in the past year, in addition to the strategic success of the Board of Directors, the company always respects and acknowledges the continuous efforts and efforts of all staff . At the ceremony, the leaders of the company awarded certificates of merit and meaningful awards to the outstanding employees of 2017.