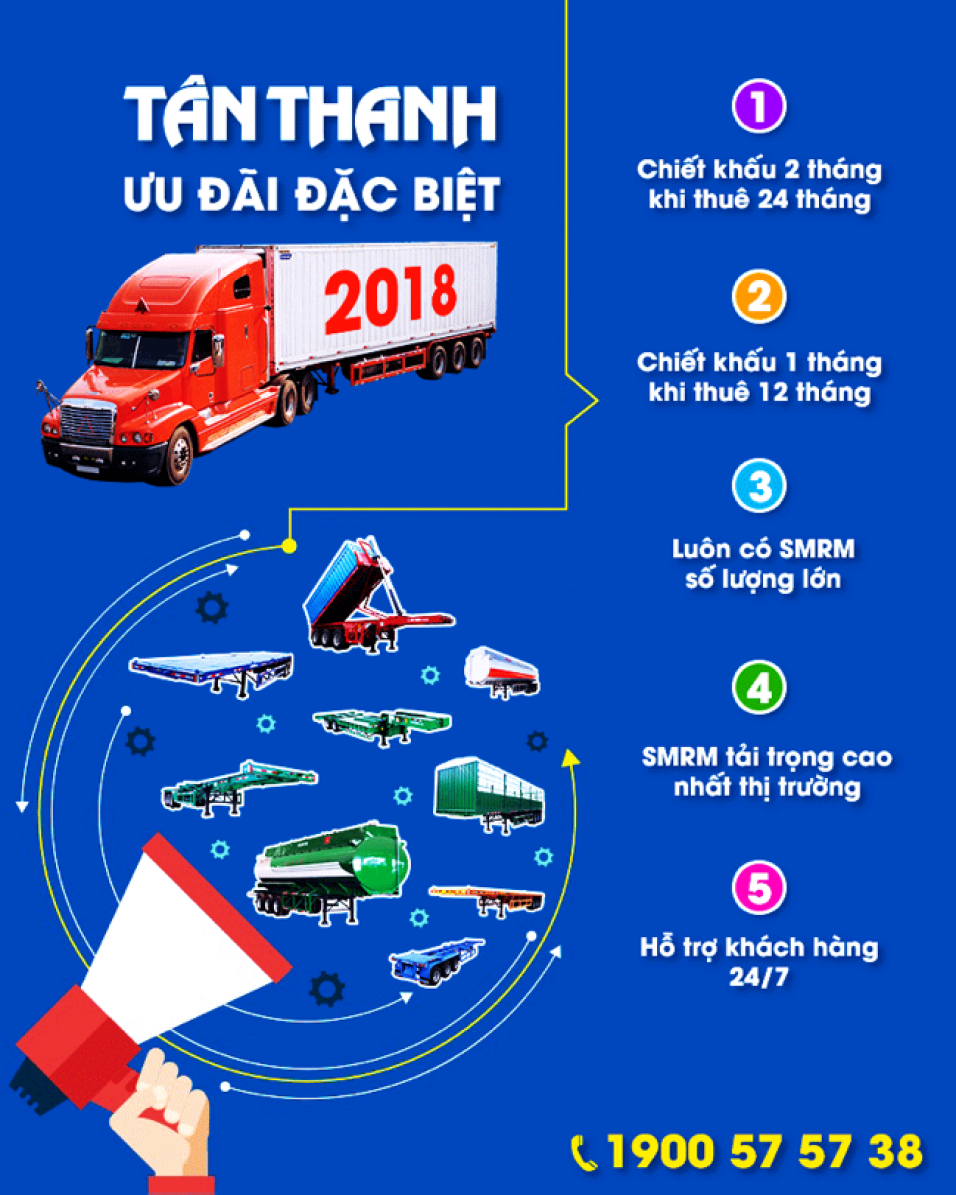 To meet the market's transport demand and at the same time to help transport enterprises maximize the load of trailers, save the cost of tire wear and tear, and reduce the consumption of tractor fuel, Tan Thanh produced Semi trailers models with 1 - shrinkable axis structure, combined with the use of European-standard imported equipment with many breakthroughs in quality, super durability, safety, saving tires (tires) and fuel helping to optimize profits for transportation enterprises.
Advantages: When transporting heavy goods use up 3 axles (12 tires) of friction on the road. On the other hand, at the end of delivery or there is a big change in weight reduction, the adjustment can take 1 rear axle to reduce friction, leaving 2 axes (08 tires) remaining. The purpose of saving tires and saving fuel (3% fuel for the tractor). In addition, the load of the goods is distributed in the middle of the trailers so the handling is stable and safe. Tan Thanh's shrinkable axle is rated by customers as the best compared to the same products circulating in the market today.
This product is easy to transport into narrow warehouses. Easy to navigate.
Tan Thanh has two kinds of semi-trailers with the front axle: G43-XC-01, the G33-XA-01 and the back axle model G43-SD-01 is very optimal and economical for transportation enterprises.
Because of the strengths of the product:
Back shrinkable axle:
The total load is large

Back shrinkable axle capacity as high as 140mm-170mm (depends on spinner wheel)

Saving shell (11R22.5), saving fuel for tractor (equivalent to 3%)

The shrinkable axle system includes 3 cylinders (2 main, 1 auxiliary to help balance up (30s), down (10s) with the fastest time), quality according to European standards (Netherlands). Good shock reduction, durable, safe when pulling the beam up and down.

There are separate pressure regulators for the air bag and slightly damped air. Flexible when running oversized or running empty frequently.

Using Firestone gas (specially used for American cars) can increase or decrease the altitude, suitable for roads and narrow warehouses in Vietnam.
Front shrinkable axle: In addition to the beneficial savings such as back shrinkable axle but adding flexibility & lightness to the direction, avoiding the first axle friction of the Semi trailers.
Save on tires cost when using semi trailers pulling axles for long-distance vehicles:
For long-distance vehicles, a year of semi trailers traveling about 150,000km on average, with semi trailers with 1 shrinkable axle, half the distance with 1 shrink axle. So a year, 75,000km of tires will be saved.
With tires semi trailers for transport, on average, between 70,000 and 80,000 km, the tire should be replaced.
Thus, on average, semi trailers with 12 tires and 1 shrinkable axle will save 4 tires (1 axle).
One tire saves VND 5,000,000, on average a year so 4 tires save = 20,000,000 VND/1 semi trailers
When transportation enterprises have many semi trailers, the cost savings will be a huge amount. From there, optimize the profit for enterprises in logistics activities in Vietnam.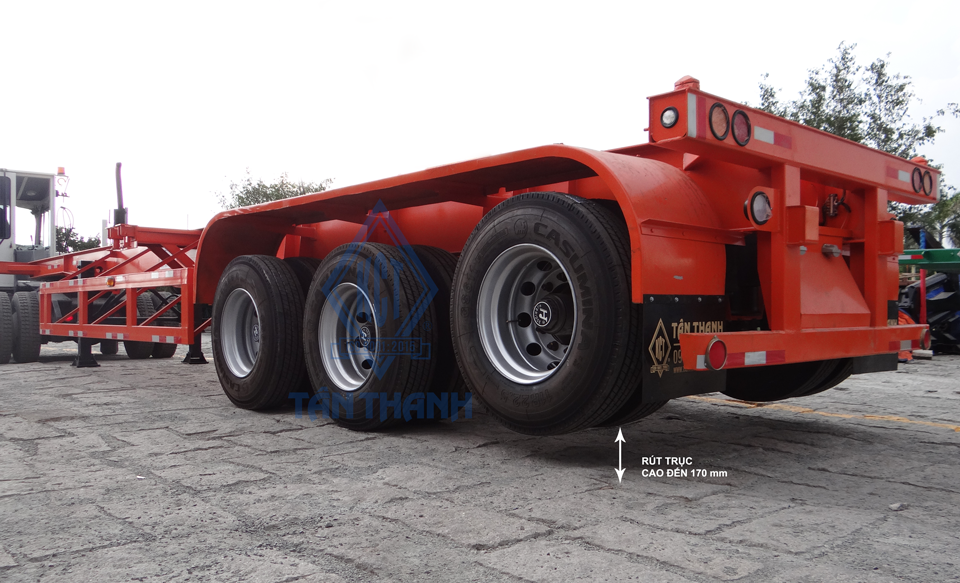 Details can be found at:https://www.youtube.com/watch?v=zAmoYvc98kY
Website:https://tanthanhcontainer.com/
Hotline: 1900 57 57 38