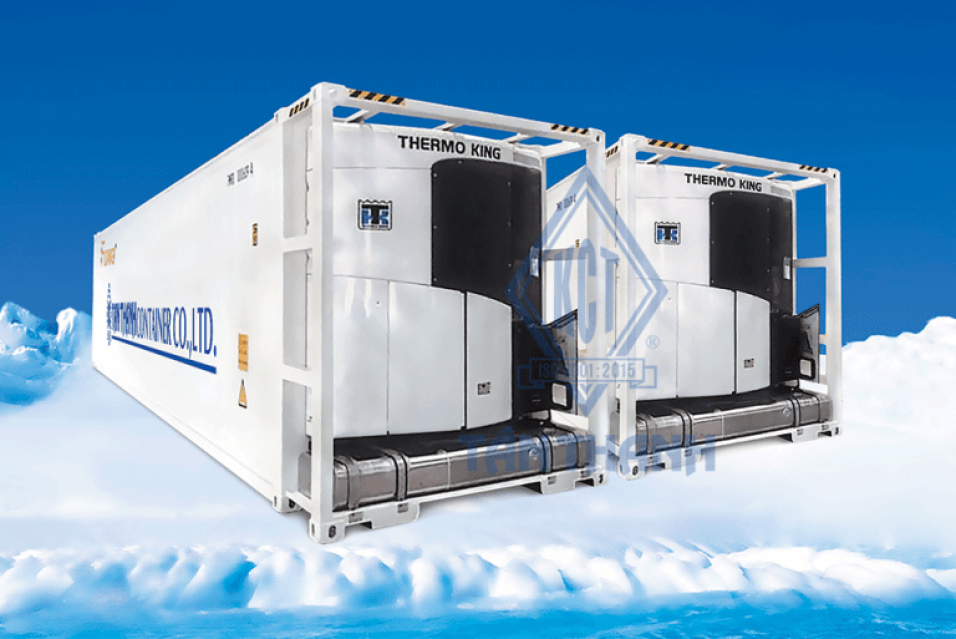 What are Refrigerated containers
Refrigerated containers are a popular form of thermal containers. Refrigerated containers are often used in transporting goods that need a stable temperature such as seafood, food, tools - medical equipment .... In the Refrigerated container, the air conditioner is almost the most important part, it provides cold air to every point in the container, ensuring optimal refrigeration efficiency for goods. The air conditioner is controlled completely automatically.
Refrigerated containers have many types with many different sizes from Refrigerated container 10 feet, Refrigerated container 20 feet, Refrigerated container 40 feet, to Refrigerated container 45 feet or Refrigerated container is designed following customer's request. From there, it creates more choices to suit the transportation needs of enterprises.
Tan Thanh provides Refrigerated containers which are considered the best product in the market with two lines of containers: Refrigerated 100% new container and used container from shipping lines.
 Refrigerated container Tan Thanh - prestige quality, competitive price
Brand new Refrigerated containers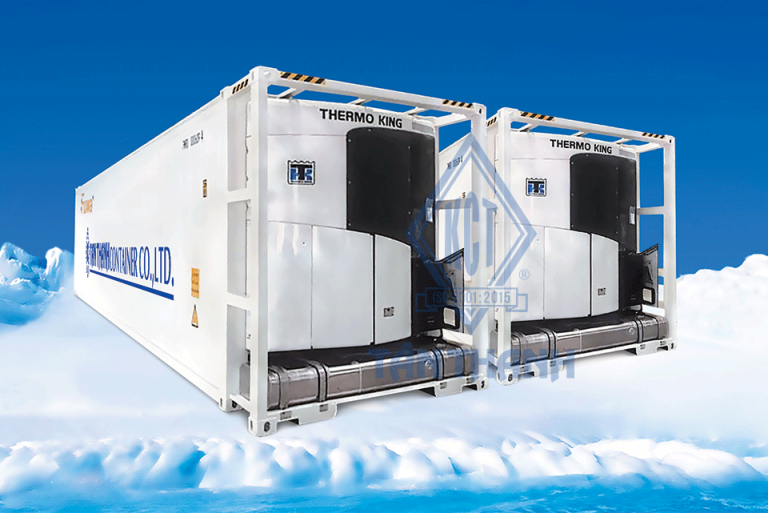 Tan Thanh provides the market with Refrigerated containers operating by Electricity and Diesel oil which are imported, extremely convenient for enterprises. Can be operated by railway or road, where temperature is always optimally controlled.
The special diesel engine comes with a 320-liter fuel tank, which enhances the advantage of long and continuous transportation.
The air conditioner is equipped with an air duct system designed to consistently move the amount of air out from the air conditioner to the container, ensuring all products are at the right temperature.
Refrigerated containers repaired by Tan Thanh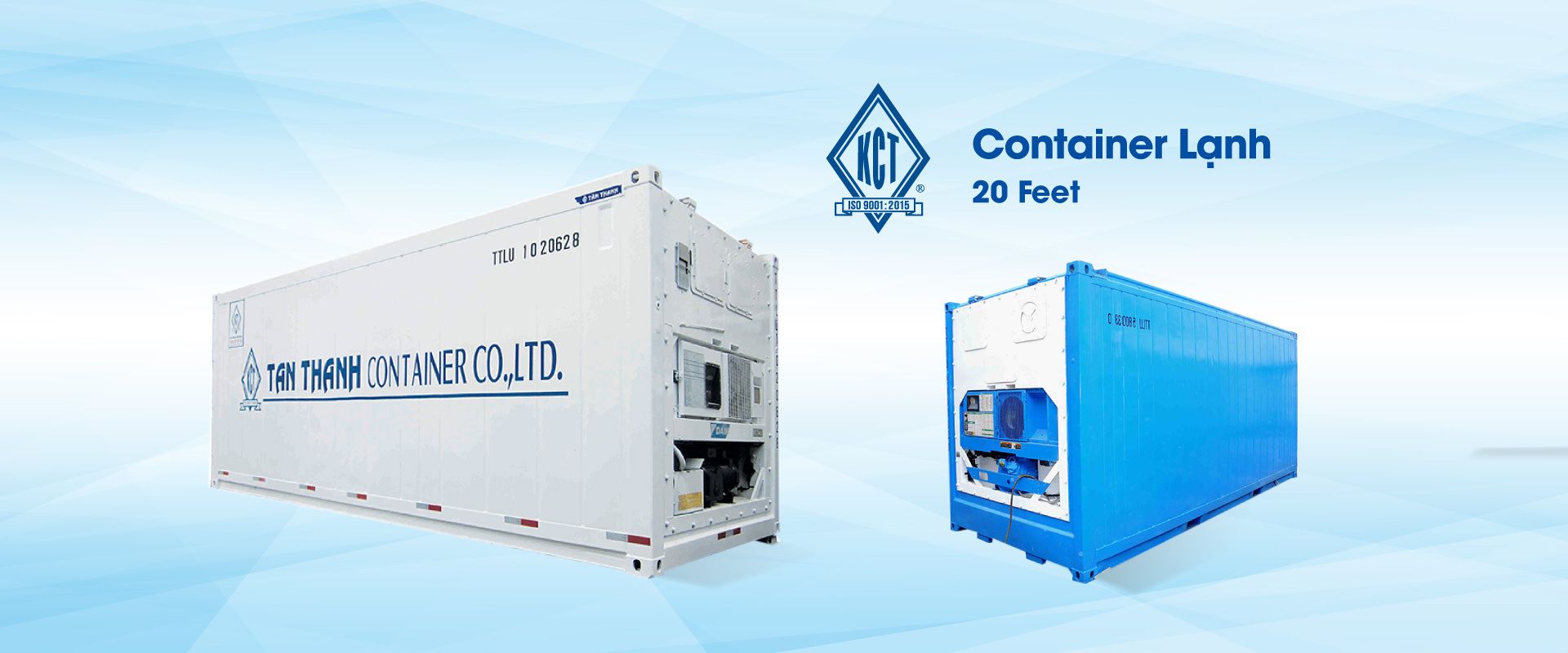 Currently, Refrigerated containers repaired by Tan Thanh ensure outstanding quality, competitive prices. Air conditioning is positioned most firmly, using US imported air-conditioners (Carrier, Daikin, Mitsubishi, Thermoking ...)
Many types to choose from, the quantity of hundreds of containers, there are many options for customers.
Container is sprayed with foam insulation, high density, dense density. Quality and technology ensure that the container is well insulated, reducing the consumption of refrigerant materials by 10-15% compared to all kinds of Refrigerated containers on the market.
The air-conditioner protective frame helps the air to circulate 100% new steel compared to containers on the market
Wave bar: stainless steel frame and stainless steel screw having the most durability in the market
Containers are produced according to the latest technology.
Having a certificate of inspection by the Vietnam Registry Department, qualified for international packaging.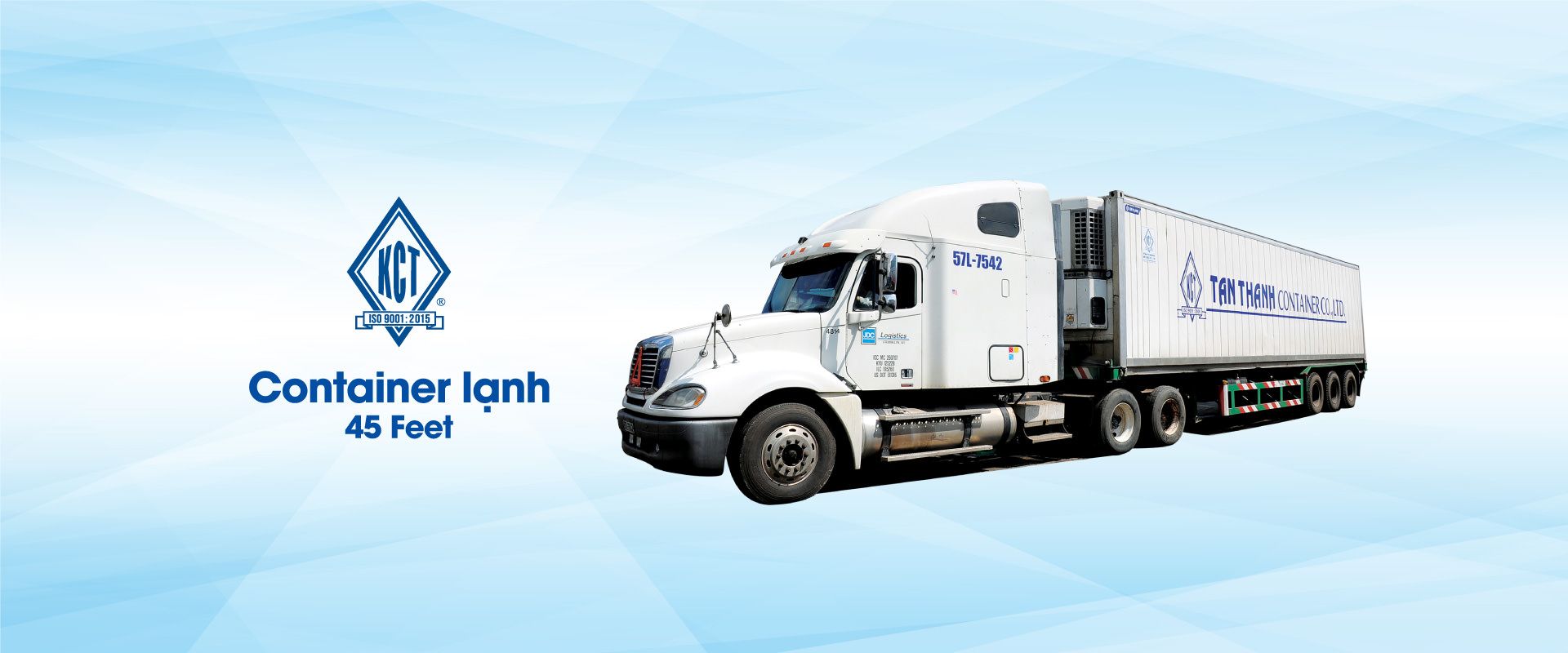 Tan Thanh is known as a leading reputable unit for buying, selling, leasing containers, Semi trailers with a prestigious brand in the market and loved and trusted by many customers. Business philosophy "Always leading in quality", always improving production systems, sales and services to meet the needs and bring the most satisfaction to all customers.
Bold investment and thorough access to the world's advanced technology is the way Tan Thanh progresses faster on the way to integrate into the global economy and reach the international level.
Come to Tan Thanh, customers will feel the difference.
Head office in Ho Chi Minh City
Address: Quarter 4,Truong Son Street, Linh Trung Ward, Thu Duc District, HCMC
Tell: (84 28) 3722 2545
Email: info@tanthanhcontainer.com
Danang Branch
Address: No. 35 Truong Chi Cuong, Hoa Cuong Nam Ward, Hai Chau District, Danang City
Tell: (84 236) 3632 688
Email: danang@tanthanhcontainer.com
Fax: (84 511) 363 2988
Hai Phong Branch
Address: Lot CN2.9, MP Dinh Vu Industrial Park, Dinh Vu Industrial Zone, Dong Hai 2, Hai An, Hai Phong
Tell: (84 225) 8832 139
Email: haiphong@tanthanhcontainer.com
Can Tho Branch
Address: No. 2 Phu Thang area, Tan Phu ward, Cai Rang district, Can Tho City
Tell: (84 292) 3512 305
Email: cantho@tanthanhcontainer.com