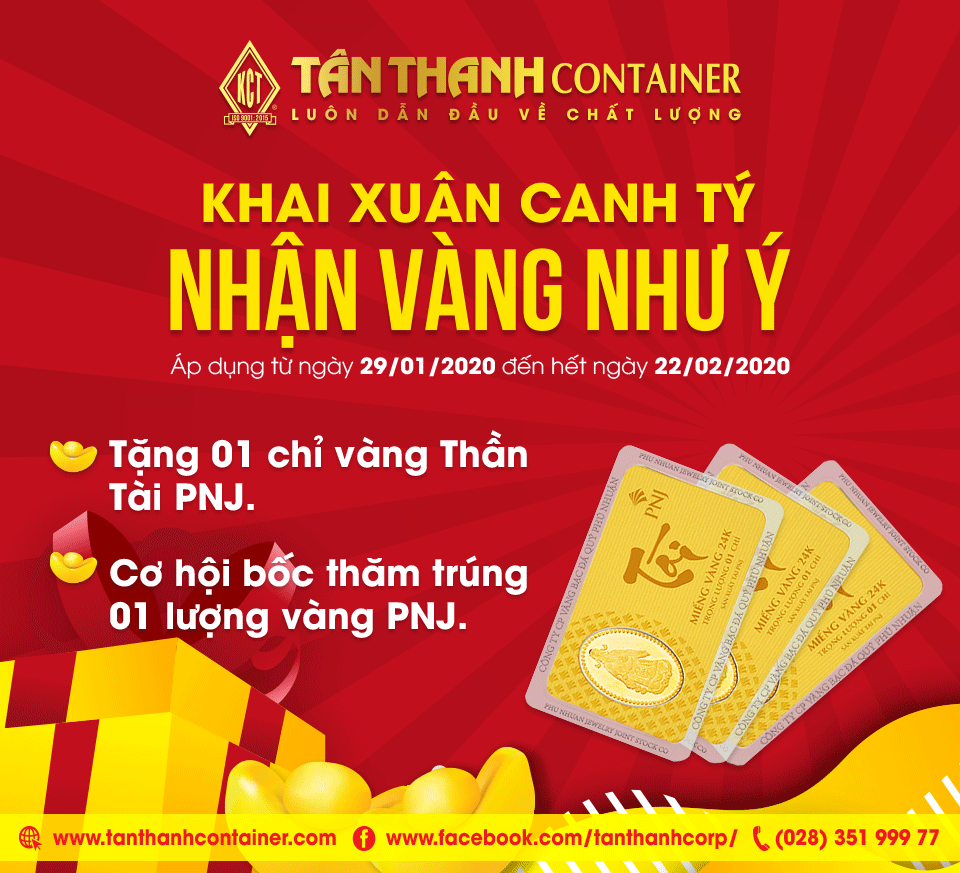 Receiving gold at the beginning of the year on the occasion of God of Wealth is a wish for a new year with many successes and new victories! On the occasion of the Lunar New Year, congratulating the new year, Tan Thanh would like to send to our customers the spring opening program, welcoming the god of wealth at the beginning of the year as a greeting to customers with the expectation that customers in the year can earn thousands of gifts. the following content: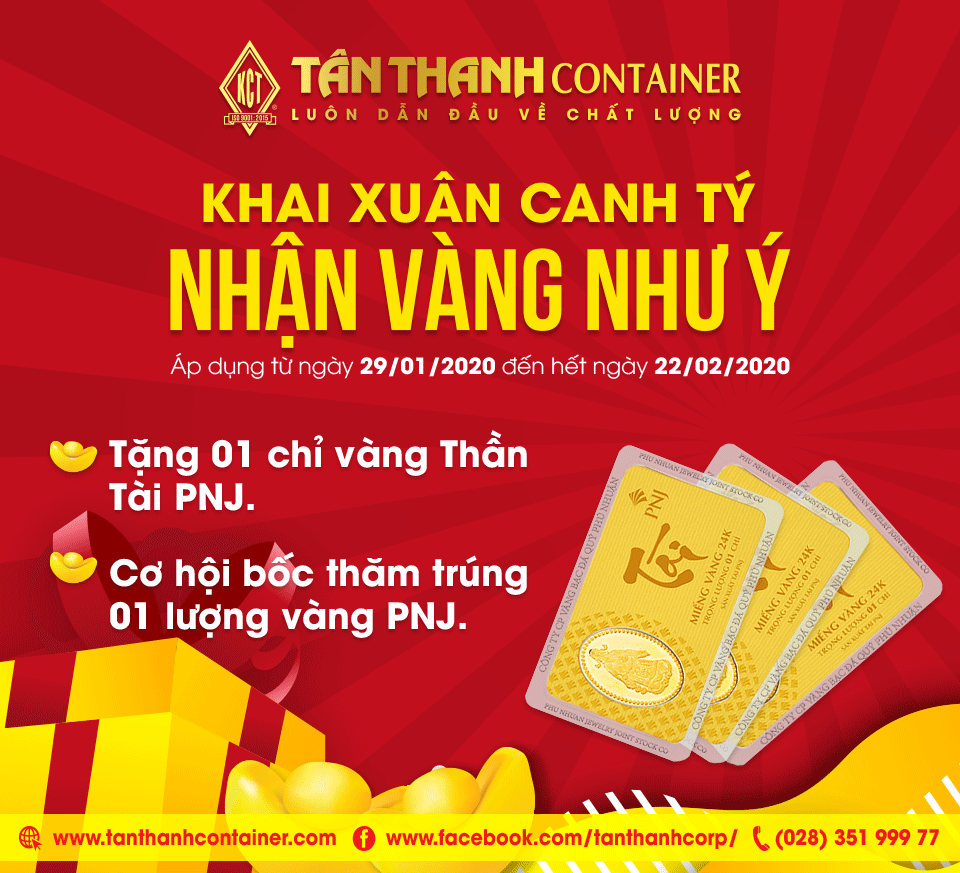 FORM OF APPLICATION: All customers who buy Tan Thanh semi-trailer from January 29, 2020 to February 22, 2020 (from the 5th day of Tet to the end of January 29 of lunar calendar) will receive 1/10 tael of gold 24k spring buds of PNJ and receive a chance to win a tael of PNJ gold. (Note: each trailer will be given 01 ticket).
PARTICIPANTS: All customers make a deposit to buy trailers for the whole system nationwide.
DURATION: from January 29, 2020 to February 22, 2020.
CONDITIONS: Customers deposit 30% of the contract value for Tan Thanh company during the program period.
Note :
- Unlimited number of products/customers.
- Not applicable to cases of buying trailers without buying not tires/covers.
- Not applicable simultaneously with other programs or cases of discounts outside the program or different from the listed company price.
Contact Tan Thanh for more information about the program!
————————————————–
T N THANH CONTAINER - ALWAYS LEADER IN QUALITY
Hotline: (028) 35 199 977
Address: Quarter 4, Truong Son Street, Linh Trung Ward, Thu Duc District, City. HCM City
Like and share now to receive the latest promotion information from Tan Thanh!
#tanthanhcontainer, #container, #somiromooc, #happynewyear