Dry Container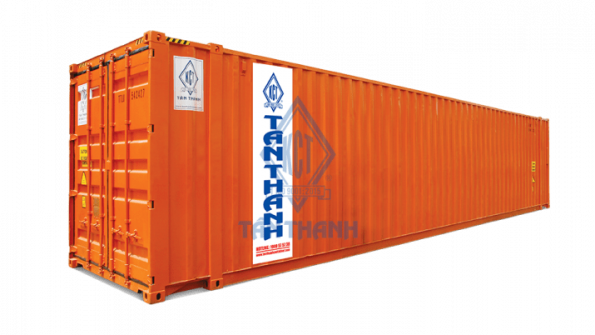 ---
What is storage container?
A storage container, also known as a dry van container or dry cargo container, is a type of shipping container specifically designed for the transportation of dry goods. These containers are typically made of steel or aluminum and are constructed to be weather-tight, allowing them to protect the cargo within from external elements such as rain, wind, and dust. They are also equipped with locking mechanisms to ensure the security of the contents during transport. Storage containers come in various sizes, with the most common being the 20-feet and 40-feet varieties, which are used in international shipping. These containers have become an integral part of global logistics, allowing for the efficient and cost-effective transportation of a wide range of goods around the world.
Outstanding advantages of storage containers
They offer several advantages over other types of shipping containers, such as:
Versatility: Storage containers can be used to transport a wide range of goods, including clothing, electronics, and food products.

Durability: Storage containers are constructed using high-quality materials, making them strong and resistant to wear and tear.

Weatherproofing: Storage containers are designed to protect cargo from the elements, keeping goods dry and in good condition during transport.

Cost-effective: Storage containers are a cost-effective solution for shipping goods, as they can be reused multiple times and do not require special handling.

Easy to load and unload: Storage containers are designed with standard dimensions and features, making them easy to load and unload with standard equipment.

Safe and secure: Storage containers are equipped with locking systems that ensure the safety and security of cargo during transport.
In summary, Storage containers are a popular choice for shipping dry goods due to their versatility, durability, weatherproofing, cost-effectiveness, easy loading and unloading, and security features.
Applications of storage containers
Storage containers are the standard shipping method for bulk items that are not liquids, gases, temperature sensitive, perishable or dangerous if mishandled. Apart from these exceptions, these storage containers can transport any manufactured material or goods, regardless of size, quantity and shape.
Some common shipping methods for storage containers are:
Books and paper products.
Interior.
Vehicle parts.
Coal.
Clothes.
Toy.
Sand.
Grains, sugar and salt.
Building materials.
Tools and equipment…
Storage containers are very versatile. In addition to bulk freight, they are used as work stations, mobile clinics, retail stores, restaurants, food trucks, heavy equipment storage solutions, warehouses and even even residential areas.
Latest storage containers quotation
The storage container price will usually be calculated based on the customer's demand. The more quantity and the longer the usage time, the higher the preferential price will be, the cheaper price will be. In addition, the price of storage containers is also based on different sizes and types of containers.
See details of storage container quotation, quickly contact the latest Tan Thanh Container via Hotline 0968 039 939 for advice!
Where to buy, sell, rent reputable storage containers?
With 25 years of experience in the field of container trading and leasing, Tan Thanh is proud to be the leading supplier and rental of storage containers in Vietnam today with the following advantages:
Strong production capacity
Along with a large scale and a team of highly qualified engineers, every year, Tan Thanh builds and supplies the market with about 300 containers of all kinds and thousands of storage containers ready for sale and lease, to meet the needs and requirements of the market. the industry's ever-expanding scale.
High quality products confirmed over the years
Tân Thanh storage container product line has high quality, has been confirmed in the market for many years, is manufactured on advanced technology lines according to international standards, and undergoes rigorous testing before being shipped.
Best service - competitive price
With a diverse source of containers, Tan Thanh provides most of the needs of buying, selling and renting different types of containers depending on the specific requirements of customers. Especially, flexible rental period long-term, short-term, rental by trip with competitive price.
Other attractive accompanying services
In addition to buying, selling and renting storage containers, Tan Thanh containers also repair, inspect and supply dry container materials according to IICL standards, consulting, designing and installing container houses, container libraries, classrooms. containers,…
Featured Storage Container Products
Tan Thanh specializes in buying, selling and renting high quality storage containers at reasonable prices:
+ 10 feet storage container.
+ 20 feet storage container.
+ 40 feet storage container.
+ 45 feet storage container.
+ 48 feet storage container.
In addition, customers can refer to other quality container products of Tan Thanh such as:
+ 20 feet office container.
+ 40 feet office container.
+ Refrigerated containers 10, 20, 40, 45 feet
+ Container house
+ Open-walled containers
+ Container tank
+ Clinic container
+ Container for toilets
Tan Thanh Container is proud to be a reputable and quality storage container supplier
Tan Thanh Container has many years of experience in buying, selling and renting containers with a series of large and small projects that will confidently meet all your needs. We are a pioneer in the field of providing services for container products, with a team of experienced, professional and enthusiastic staff, Tan Thanh is always looking for diverse solutions to ensure Quality products with the best price.
When buying, selling, renting storage containers at Tan Thanh Container, customers can rest assured with perfect product quality and service:
The most competitive price with 100% commitment of good quality products.
Delivery according to the contract.
Used professional services nationwide (transportation and installation).
Support from consultation, purchase, service use and after-sale.
If you are in need of buying, selling or renting storage containers in Hanoi, Ho Chi Minh City or many other provinces, please contact Tan Thanh immediately for the earliest support.
Contact information
TAN THANH MECHANICAL TRADING CORPORATION
Address: No. 14, Street No. 15, KP 4, Linh Trung Ward, City. Thu Duc, City. Ho Chi Minh City
Phone number: 0968 039 939
Email: info@tanthanhcontainer.com
Contact Now
Tan Thanh
24/7
support!